Judy Van Vuuren is a South African paralegal and the former wife of Tokyo Sexwale, the South African politician and billionaire businessman. She became known as Tokyo Sexwale's second wife following his first failed marriage.
Vuuren and her ex-husband met on Robben Island, where she represented him in part when the businessman was in prison for terrorism and conspiracy to overthrow the white minority government. The two have since gone their separate ways.
Summary of Judy Van Vuuren's Bio 
Full name: Judy van Vuuren
Gender: Female
Sexual Orientation: Straight
Marital Status: Divorced
Judy van Vuuren's ex-Husband: Tokyo Sexwale
Judy van Vuuren's Children: Chris and Gabriele
Famous for: Being Tokyo Sexwale's second wife
Judy van Vuuren Was Born And Raised in South Africa
Judy van Vuuren hails from South Africa. However, her birth details (birth year, day, and place of birth) and information about her background, family, childhood, siblings and early life are not open to public scrutiny. However, she appears to be in her 40s or 50s.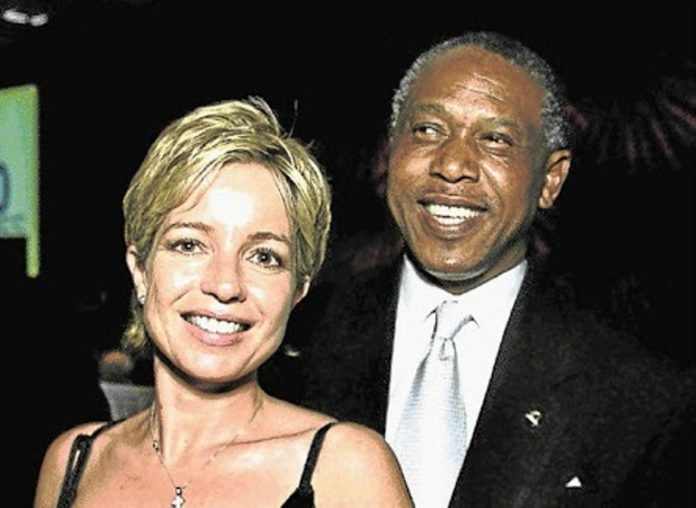 She supposedly studied in South Africa, but she hasn't published the names of the academic institutions she attended and the exact years she graduated. She, however, received some legal training, but there is further information on this aspect of her career.
She was a paralegal because of the legal training she received, but she was never a qualified lawyer. Her major duty was to assist lawyers. It was while she was carrying out some duties as a paralegal that her path crossed with that of her ex-husband.
Vuuren, who is best known as Tokyo's second wife, is a successful paralegal who has met and worked with prominent people in the country. However, her work history is not documented online except that she represented Sexwale while he was in jail.
How Long Was Judy van Vuuren Tokyo Sexwale's Wife?
Judy van Vuuren was Tokyo Sexwale's wife for over twenty years. They got married immediately after Tokyo's release from prison in 1990. The couple's marriage turned sour afterward, and in 2013, they finalized their divorce. Judy and Sexwale met in Robben Island while the latter was serving his term in prison.
Then, Vuuren represented him in par, and one thing led to another, and they began a relationship. They immediately tied the knot after Sexwale's release in 1990 community of property. While their marriage was Judy's first attempt at marriage, it was not Tokyo's first as he had married his first wife, with whom he gave birth to two children.
The Soweto-born politician was much younger than Judy when they got married. The diamond and oil billionaire filed a divorce on October 2, 2012, accusing his ex-wife of being quarrelsome and confrontational. There was no time any of them was involved in any scandal or controversy when they were still legally married.
Their divorce process was not entirely amicable, dignified, and private. However, there are still details about the entire process and other important information about their failed marriage that is not open to public scrutiny. However, in her papers, Judy accused her ex-husband of abusing her emotionally, verbally, mentally, and physically, a claim the former presidential hopeful denied.
She was entitled to half of their wealth and assets because they got married on community property. She also demanded a house worth no less than R70 million; R50 000 a month for each of their children; R150 000 a month in maintenance, R3m to furnish the house; equal division of their wealth, and a new car worth no less than R1m every five years.
Judy And Her Billionaire Ex-Husband Share Two Kids Together
Vuuren and Tokyo had two children together in their marriage of over two decades. The names of their children are Chris and Gabriele. The former is an engineer, while the latter is a photographer. Not much is known about them, as they were raised far away from the spotlight. However, sources believe they are doing great in their respective careers.
It is unknown to the public who got custody of the couple's kids, how their parents' divorce affected them, and how involved their parents have been in their lives. Nevertheless, Chris and Gabriele are bound to succeed and overcome any challenges that come their way, at least because they have parents who inspire a lot of people and are successful in their rights.
Before their parent's divorce, Chris and Gabriele lived with their parents in their R60-million mansion in Sandhurst, Johannesburg. No one knows where they currently stay now and their whereabouts as well.
Where is Tokyo Sexwale's Ex-Wife Now?
Judy vanished from the spotlight after her marriage to the anti-apartheid icon. And ever since they called off their marriage, she has been living a quiet life somewhere in the country. It is difficult to tell exactly where she is right now and what she has been up to since she disappeared from the public space.
Even when they were still legally married, she kept a low profile on her personal life and family affair. Now she is divorced, and nothing has changed. Judy has an Instagram account with a few followers, but she hasn't posted anything on her page since 2018.
She seems to be very busy with work and family business. She loves her privacy and how her life has been moving since she left the spotlight.
Who Has Judy van Vuuren Dated? Has She Remarried?
There is no record of Judy's dating history since her marriage with Sexwale crashed. It is unknown if she has dated any man since then. Presently, the paralegal has not remarried.
It's not clear if she plans to settle down again with a man. However, Tokyo has been with his long-time partner Nataxa da Silva. The two started dating after his relationship with Judy ended.
Silva and Tokyo share a son, and he was born in 2016. Not much is known about the businessman's partner. She does not have an Instagram or Twitter account. Her Facebook account hasn't been updated since 2013, and the public does not know what she does for a living.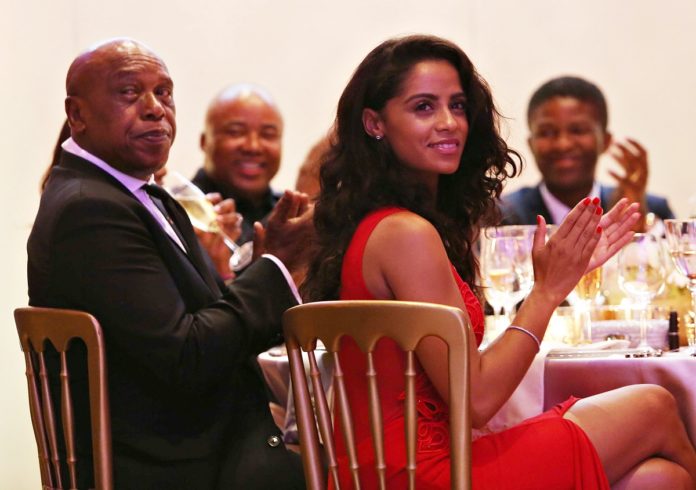 During Top Billing's tour to the former presidential hopeful's riverside home in Dinokeng, Nataxa was reportedly seen with Tokyo in a picture in the couple's master bedroom. There is no available information about Sexwale's first wife as well. Her identity, current whereabouts, occupation, and facts about her kids are not available for public consumption.