Vuyo Dabula is a successful South African actor who has also excelled as a model and bodybuilder. He has proved his talent and skill in his mixed career over the years, demonstrating that you can follow more than on passion and excel in them all.
Being an extremely good actor, he has taken part in numerous projects in the movie and TV industry. His roles in most of these works have not only won him the attention and admiration of the public but also a couple of awards from the entertainment community. Dabula's life behind the camera is quite interesting while his journey to stardom is such a huge inspiration to the younger generation.
Summary of Vuyo Dabula's Profile
Name: Vuyo Dabula
Date of Birth: September 11, 1976
Age: 47 years old
Occupation: Model, Actor, Bodybuilder
Status: Married
Children: 1 (Kitso Dabula)
Most notable for: His role as Shandu Magwaza in the Netflix crime drama, Queen Sono
Vuyo Dabula's Life Began In The Mid-1970s
Vuyo Dabula is 47 years old. He drew his first breath in the world on September 11, 1976. His parents, whose names and background are yet to be revealed, gave birth to him in the city of Mahikeng, in North-West Province of South Africa. His father was a railway worker while his mother a wonderful wife who was influential in his journey to greatness.
https://www.instagram.com/p/CE6-kqcF7QL/
Dabula is the second-born out of four children. One of his brothers is called Siyolo Dabula, and he is a boxing enthusiast and a great lover of sports. Further details about his other siblings, including their names and occupations, are still under the radar.
The talented actor studied at the P.H Moeketsi Agricultural High School and the Johannesburg-based institution of higher learning, Wits Technikon. He graduated from the Agricultural High School in 1995, while his stint at Wits ended the following year, precisely in 1996.
https://www.instagram.com/p/CIiQj6hF7N_/
Upon completing his studies, Vuyo lost interest in his course of study and decided to follow his passion by pursuing a career in acting. He majored in acting at the Cape Town-based Higher educational institution AFDA Cape Town and graduated after completing his studies.
He Began His Fitness and Bodybuilding Journey At An Early Age
Vuyo Dabula owes his success as a fitness icon to his parents and his childhood heroes. His father, though a violent man, was athletic while his mother was very good at jogging and maintaining a good diet that fosters fitness. The actor also credits international stars such as Sylvester Stallone, Jean-Claude van Damme, and Bruce Lee for his love for fitness.
The exact age Vuyo started his bodybuilding career is not known, but he once recounted that it was his skinny body that pushed him into fitness while growing up. According to him, his determination to overcome trolls and body shamers made him start running about 10-15km and embarking on high-intensity interval training (HIIT) as time moved on.
To warm-up, the actor used to invest an hour of his time on the treadmill. He mostly concentrates on his muscle group in the evening while his Saturdays and Sundays were dedicated to the lower intensity workouts. His calves, thighs, hamstrings, stomach, and arms were not also left out.
During the national lockdown, Vuyo Dabula devoted much of his time to growing his bodybuilding career through his impeccable fitness regimen and workout routine. Dabula also has a great interest in boxing, like his brother. It was his father who introduced them to the physical sports many years ago. Vuyo was among those who were invited to be a part of an exhibition match used to create awareness on boxing awards in South Africa alongside his Muvhango co-star, Gabriel ''Chief" Temudzani.
He has plans of promoting boxing alongside his brother. As gathered, the brothers will be setting up a promotion company in this regard, and the company will be operating from Standerton in Mpumalanga.
Vuyo Dabula Has An Adorable Family 
Vuyo Dabulo is one man who loves and cherishes his family. His love for his family is second to none as it is felt in everything he does. The actor has been married for a couple of years. It was recently that he showed off his woman after many years of hiding her from the public. The actor is yet to disclose why he keeps his wife off social media.
It is not exactly known how, when, and where they met. Also, neither of the two has shared any information about when they tied the knot and where the event took place. The couple's union is blessed with a lovely son named Kitso. The exact date, month, and year he was born is yet to be revealed. Similarly, what the younger Dabula is up to at the moment is not clear. However, we do believe that he stays with his parents and is still in school.
https://www.instagram.com/p/CBl7UmVlmCg/
Vuyo's marriage has never been a topic of discussion in the public because the actor hardly discusses his union with either the media or his online fans. The Queen Sono star is apparently in a blissful and enviable relationship.
The Actor's Wife Is Largely Unknown To The General Public
Actor Vuyo Dabula's wife is not as famous as her husband. She was recently made known to the public after her husband hid her identity away from the public for many years. It is for this reason that her name, background, educational history, early life, and occupation are missing from the picture.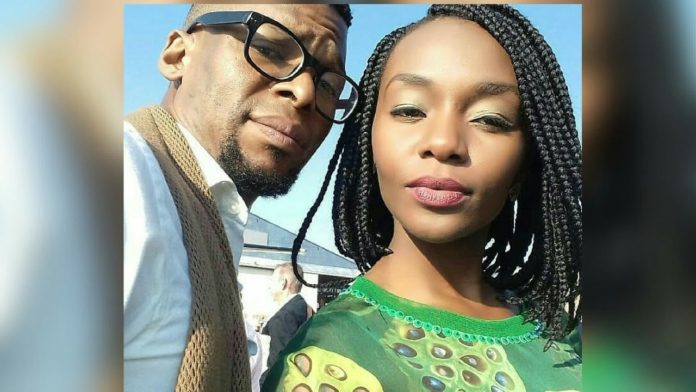 Though Dabula has not mentioned it, Mrs. Dabula appears to be a dutiful wife and a caring mother to their son. Despite her husband's status, she has successfully managed to maintain a low profile on their family affair and personal lives.
Is Actor Vuyo Dabula A Hands-on Dad?
As mentioned earlier, information about the birth of the actor's son is still under the radar, but we do know that Vuyo Dabula is an amazing and doting father. It seems he has an admirable father-son relationship with his son, Kitso.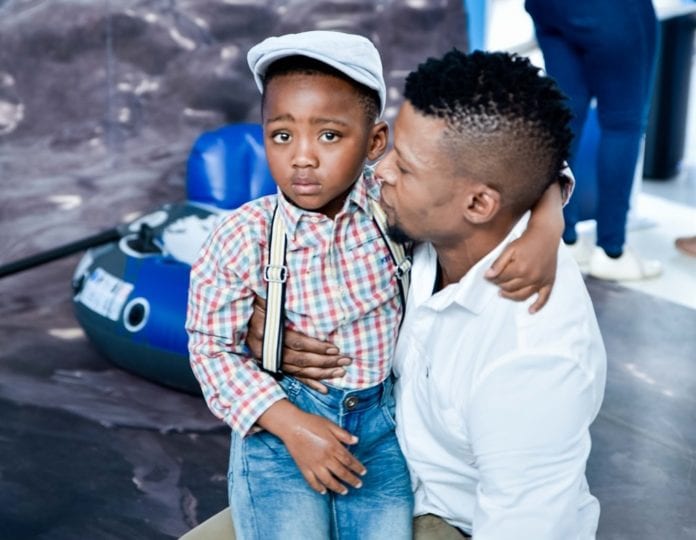 Just like most regular fathers, the Generations actor is actively involved in the upbringing of his son. He once shared a picture of himself and Kitso, and it was simply adorable. Dabula's parenting skills are quite commendable. He is one of those who believes that children must be trained to be responsible and assets to their family and the world at large.