Hugh Masebenza is a South African actor, singer, and songwriter who rose to stardom after appearing in a 2008 Savanna cider drink advert. His appearance in the commercials earned him the nickname "The Savanna Guy."
Masebenza was born in South Africa many years ago. He appeared in several prominent local productions in both the film and TV industries. The talented South African is also known for his love for guitar, which he entertained many people with during his active days.
Summary of Hugh Masebenza's Bio

Full name: Hugh Masebenza
Nickname: The savanna Guy
Gender: Male
Nationality: South African
Sexual Orientation: straight
Marital Status: Single
Famous as: The 2008 Savanna cider drink advert
Hugh Masebenza's Instagram: hughmasebenza
Twitter: @HughMasebenza
Hugh Masebenza Is A Soul Musician From South African
Hugh Masebenza was introduced on the screen first as an actor, after which he rose to immense prominence through his appearance in a commercial by Savanan Cider drink company in 2008.
He was already an adult in the commercial, looking like someone in his late twenties or early 30s. All through his active days, he never mentioned his exact age at the shooting of the advert, his birth details, his hometown, and other important facts about his life.
This explains why his current age, identities of family members, family background, and early life are unknown to the public. He completed his primary and high school education in his hometown, after which he enrolled at the Pretoria Technikon to study drama.
He graduated after years of majoring in drama at the institution. He launched his career in the South African TV industry in the early 2000s.
Hugh Masebenza's Movies
From storming the TV industry in the early 2000s, Masebenza eventually had his breakthrough in the popular South African TV series Scandal, wherein he featured as one-half of the beloved power couple Paris and Zuko Zondi.
His over 20 years of acting career saw him feature in a good number of local TV productions, including but not limited to Ashes to Ashes on (e.tv season 2 from 2015 to 2016) as a Mad Man and Generations as a guest actor.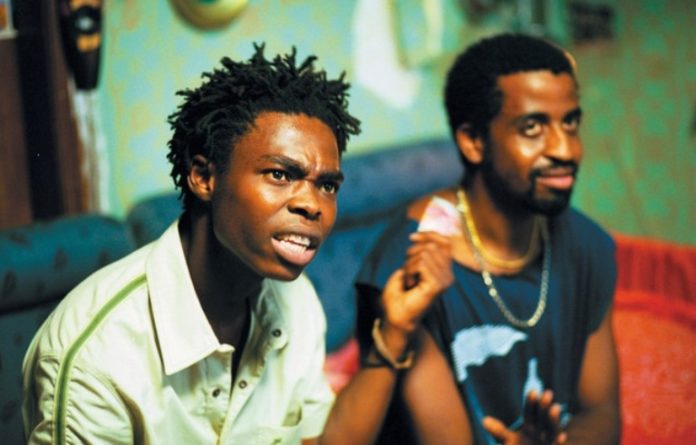 In his active days, Hugh was a fan favorite and one of the fast-rising actors who impressed many people with his acting skills. Besides his stints on the TV, he also won several film roles and was one of the talented actors featured in the local thriller James' Journey to Jerusalem, a 2003 smart and funny social satire film about modern-day Jerusalem.
Some other critically-acclaimed films he starred in include God is African (2003) as Keorapetse and Forgiveness in 2004. Masebenza's popularity soared in 2008 after he was featured in an interesting commercial promoting Savanna Cider drink alongside Barry Hilton and a pet monkey that stole his Savanna dry bottle.
List of Hugh Masebenza's Movies and TV Shows
Ashes to Ashes
Room 9 on SABC1 (Season 1 in 2012) as Mr. Mntonga
Scandal! on e.tv (Season 1) as Zuko Zondi
Generations
Society on SABC1 (Season 1 and 2) as Sipho
Zero Tolerance on SABC1 (Season 3) as Moagi
Forgiveness (2004) as Zuko
James' Journey to Jerusalem (2003) as Skomboze
God is African (2003) as Keorapetse
Cape of Good Hope (2004) as Township Mugger
Zulu Love Letter as Bouda'D
Poena is Koening as EPOL detective Vaatjie
Sien sy Gat as EPOL detective
Finding Lenny as Sello Dlamini
He Fully Switched To Music After Retiring As An Actor
Masebenza has a short-lived acting career, which truncated his dream and ambition of becoming one of the industry's greats. He quit acting because he stopped getting acting gigs at some point in his career.
He allegedly relied on handouts from the public and other means to get jobs then. He eventually gave up on the arts after several attempts to continue the job he loves so much. He decided to fully invest his time in making music to entertain people.
As a musician, he was well-loved by his audiences because of his creativity as a soul musician. Masebenza was a vocalist, songwriter, guitarist, keyboardist, and bassist. He was a popular face at major joints in Pretoria then.
He also had a lot of international fans who loved his music. It is unknown whether he released any song or album as a singer. Things sadly became tough for him, leading to his premature exit from the music space in the country.
Who Is Hugh Masebenza's Wife?
It is believed that Hugh Masebenza has no wife as he wasn't known as a married man during his active days. Not only that, he was not linked to any lady as his girlfriend then, and since his terrible condition became public knowledge, no one has come out publicly to claim the actor was married to her.
To celebrate Love This Time reaching more than 610 VIEWS on Facebook, Quick Impact Studio in Barclay Square Pretoria did a photo shoot. pic.twitter.com/0VDgi4izb7

— Hugh Masebenza (@HughMasebenza) June 30, 2017
This has left the public believing that he is yet to tie the knot. Also, all the media statements that have been issued about his state of being were endorsed and dispatched by his family to the media, and there has never been when they mentioned he is married.
Where Is Hugh Masebenza Now?
Hugh Masebenza is currently in South Africa receiving the help he needs, according to a family member. In February 2022, a picture of the homeless actor and musician went viral, leading to serious concern among the public due to his terrible state of well-being.
The actor was pictured looking like a beggar and soliciting help. His disheartening condition led to the public calling on various bodies and well-meaning celebrities to reach out to the Savannah Guy.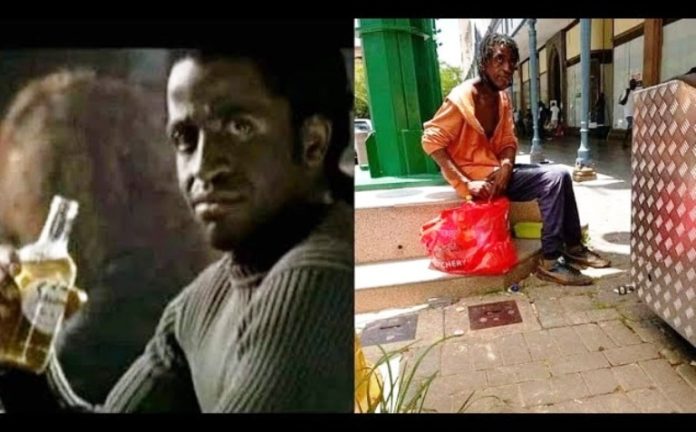 In response, his family members revealed that the actor has been in terrible condition since he was knocked down by a vehicle in Pretoria years ago. The accident, they shared, affected him mentally and also left him with broken bones.
They also denied reports that the musician was suffering from the effects of hard drugs, adding that their son had no history of substance or alcohol abuse.
Meanwhile, his sister recently shared that her brother is currently receiving help for his condition. She did not go further to throw more light on his current whereabouts and the progress they've made so far in the recovery process.