It is not a new thing for celebrities to keep their private life away from the media, and a couple of South African celebrities are known to do that. Vusi Kunene is one of those celebrities who, despite their fame, have ensured that nothing much is known about them aside from the movies they feature in. He is so good at his craft that some fans even think that his wife on set is his real wife.
So many fans and viewers of the South African TV soap opera, Generations would love to know what Vusi Kunene's life looks like away from the screens. Fans want to know more about his real wife and family life, like they do with their most loved celebrities.
Vusi Kunene's Wife And Current Relationship Status is Unknown
There is no record of a 'wife' for Vusi Kunene. In fact, it is not just about having a wife, but it is also unconfirmed whether he is married or ever has been. However, considering his age, many fans believe that he should be married or divorced, but this rumor has not been confirmed. The only woman Vusi Kunene has been associated with is his baby mama, and his only known child is a daughter he had with his baby mama.
This makes his desire for privacy really extreme because other celebrities who keep their private life away from the media still falter in their guardedness and let a few things slip about their personal lives. It was reported some time that the actor was once involved with a fellow actress. It was only when the actress involved mentioned it randomly in an interview that it was brought to the public knowledge.
Grace Mahlaba is the Real Life Baby Mama of Vusi Kunene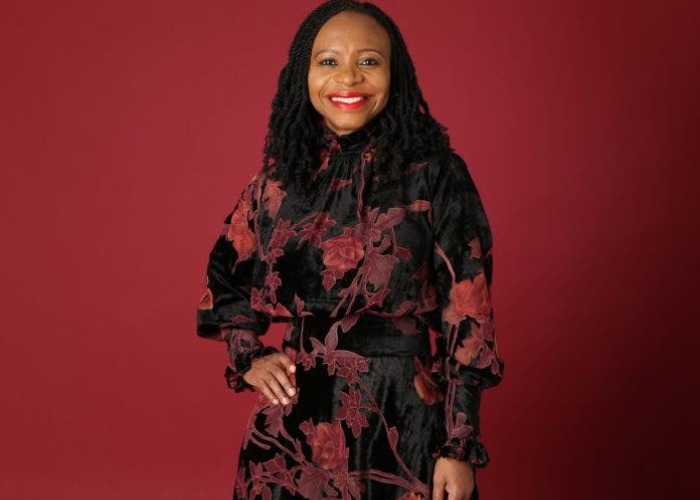 The thing about living a private life is that you can try to keep things private from your end, but you can't always determine what others will do. Vusi Kunene's best effort to keep a private life was thwarted in 2014 when his baby mama, Grace Mahlaba, dragged him to court for not paying child support in 2014.
As at the time of the lawsuit, Vusi's child with Grace Mahlaba was already 17 years, and while Grace was requesting R5000 monthly payment for child support, their daughter was also suing her father for child abandonment.
Grace Mahlaba is an actress and a former cast member of the South African soap opera Backstage. She quit acting and is currently a scriptwriter as she realized that she had a huge passion for creative writing. The name of Vusi Kunene's daughter with Grace Mahlaba is unknown. She would be 25 this year as she was 17 in 2014 when her existence became public for the first time. Her exact birth date is unknown, and like her father, not so much is known about her.
Many Fans Think Brenda Mhlongo And Vusi Kunene Are a Couple in Real Life
Vusi Kunene is truly good at what he does, which is obvious with his acting. In the Generation: The Legacy, Kunene played Jack Mabaso, a powerful, manipulative, and deceptive man, married to Nandi (played by actress Brenda Mhlongo). He played his role as Brenda Mhlongo's husband in the soapie so well that his fans actually think that the couple is married in real life.
The way both actors worked together in raising their on-screen children – Fana, Sphesihle, and Namhla Diale, looked so believable that since fans do not know anything about his real-life wife, they decided to hold on to his fictional family.
But, Vusi Kunene and Brenda Mhlongo are not married in real life. While Vusi's relationship status is not known, Brenda is married to Edmund Mhlongo. She got married at the age of 16 and has been married for over two decades. Their relationship is blessed with children. Brenda admits that she had an amazing time acting with Vusi, claiming that he has been accommodating and supportive in improving her career as an actress. She even credits him for teaching her how to speak Zulu.
Vusi Kunene Lives A Very Private Life
At a time when most celebrities have taken advantage of social media platforms like Instagram and Twitter to let their fans know almost everything about their lives – private and public – Vusi Kunene has proven to be different. The actor is known for playing major roles in popular South African television series such as Yizo Yizo, aYeYe, Generations: The Legacy, to mention but a few of his popular roles.
With over 25 years of experience in the entertainment industry and being a role model to many upcoming actors and actresses, very little or nothing is known about Vusi Kunene. Some of the information available in the public space is not even confirmed. Another thing of note about the legendary South African actor is that he is an award-winning actor.
He won the Golden Horn Award for Best Actor for the drama Soul City in 2011, and on IG, Kunene described the moment he received the award as one of the 'greatest moments' of his life. Vusi Kunene won the Golden Horn Award again in 2016 in Best Actor in a TV Soap Category.
His Exact Date of Birth is Also Unknown
Just like almost every other thing about him, Vusi Kunene's exact date of birth cannot be confirmed. Some have put the date to be the 12th of April 1966, while others claim he was actually born on the 13th of April 1966. No matter the date, the thespian is 53 years old.
Like his wife, nothing is known about other members of his family besides the fact that his mother raised him in Soweto and that they were homeless at some point while he was growing up.
There are a variety of reasons why Vusi Kunene may have decided to keep his life private; he may be trying to protect his loved ones, so we can't judge him for his choice, with time, he may decide to open up, but until then, fans can only hold on to the things they know. At least, he does not fail to give us quality entertainment in every movie he features.