Not all SAPS staff are employed to become police officers; some are civilian employees. These civilian employees are saddled with the responsibility of providing supportive and administrative functions. Similarly, Police officers are responsible for protecting people's lives and properties, investigating crime, and enforcing law and order. These men put their lives on the line to ensure that we enjoy peace.
To ensure that only qualified individuals are employed in the national police force, the South Africa Police Service (SAPS) employment process involves a series of screening and some requirements. The nature of the job of a police officer actually necessitates these screenings. This post aims to guide the reader on everything it takes to join the South Africa Police Service (SAPS), from the start (downloading the application form) to finish (the screening process).
Requirements to Join the South African Police Service (SAPS)
The SAPS is governed by the South African Police Service Act 68 of 1995, which contains the requirements for joining the force. To join, you will have to download the application form online, fill it, and mail it to the appropriate office, after which you will be called upon for screening. Before applying, here are some of the requirements you should already have:
You should be physically and mentally stable and fit

Fluency in English and any other official language.

You must be within the age of 18-30 years.

There should be no tattoo on any visible part of your body.

Ladies must be at least 1.5m tall, while men should be at least 1.6m tall.

Both males and females must have a body mass index that is less than 30.

Having a National Certificate Vocational in Safety & Society or a National Senior Certificate is compulsory.

You must reside permanently in South Africa.
You should also know that previous involvement with anything illegal or crime-related can disqualify you outrightly. Also, having a driver's license is advantageous. If you have checked all of the above boxes, you can download the application form.
How to Download the SAPS Application Form
Downloading the SAPS application form is the first step to make when applying to join the police force. The SAPS Application form is a seven-page form, which those who desire to join the police service will have to download online from the SAPS official website in a PDF format. Follow the steps below to download the form to your gadget successfully.
Visit the official

SAPS website

.

Tap the menu bar at the top right corner of the home page.

Click on 'C

areers.'

A page that contains all the current vacancies at the South Africa Police Service will be opened to you; click on the

job title

 you are interested in.

Click on 'D

ownload'

to download the form for applying for that position you have picked.

Print the form out and fill it.
If you are downloading this form using a cellphone, you will need a mobile application capable of opening PDF documents.
While filling this seven-page form, avoid being in a rush; take your time to ensure that every piece of information you fill in is absolutely accurate. While taking your time, ensure that you print, fill and submit the form at the SAPS recruitment office before the stipulated deadline.
Note that the recruiters will you the information you put on this form to assess whether you qualify to be a police service member.
Details Required to Complete the Application Form
Your name

The post number of the post you wish to apply for (as stated on the official website)

Identity number

Date of birth

Age

Residential address

Marital status

Names of all the schools you have attended

Driver's license code, expiry date, and date it was issued

Level of proficiency in English

Disability

Your current physical health

Information on any previous or pending case you have with the police

Nature of your current job

Signature
Application is Free
The SAPS application process is free. The only money you may have to spend for the application is printing or downloading the form if you have to visit a café. Therefore, you may want to avoid fraudsters who request money from you for the application process.
If you do not wish to submit the form but rather prefer to mail the form using the postal service, you may have to pay a token at the post office. On this note, you should know that sending via the post office may take a few days; therefore, you should ensure that the application form is sent ahead of the deadline.
Assessment Process
After submitting the application form, if the SAPS recruiter finds the information you provided worthy enough for a SAPS position, they will call you for further assessment. You will be thoroughly evaluated to see if you qualify at the assessment center – your numerical skill, psychometry, and verbal reasoning will also be tested.
Verbal reasoning:

This test is done to evaluate how good you are with the use of English. Your level of understanding spellings, comprehension, grammar, and phrases will be evaluated.

Numerical reasoning: This test examines your ability to work with numbers and solve mathematical problems involving simple additions and subtractions, fractions, data and statistics, graphs and charts, etc.
Comprehension

: Here, your reading and assimilation speed will be evaluated. You will be required to read a passage and answer some questions within a limited time.

Psychometric assessment

: This happens to be the most difficult assessment stage. Your intelligence and aptitude will be tested by assessing how well you can identify and complete different shapes based on the sequence. 
After the above assessment, you may be required to also sit for an interview. Therefore, you should also prepare for it.
What to Expect During the Interview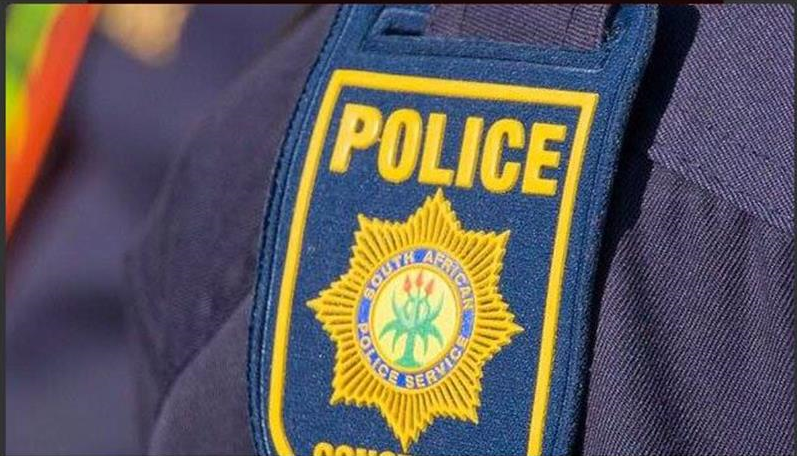 Like any other interview, you are expected to look smart and clean when attending the SAPS interview. This gives the interviewer an impression that you will take the job seriously. During the interview, you will be asked questions regarding yourself and the SAPS. You should try as much as possible to know everything there is to know about the South Africa Police Service and be honest about yourself.
You may also be asked questions like why you think you deserve to work at the SAPS and how you intend to carry out your duties. These questions are tactical and should be answered smartly.
Fitness and Medical Evaluation
This test aims at ensuring you are medically fit to become a police officer, and the test levels for men differ from that of women.
For Men:
Run a distance of 2.4 kilometers in less than 13 minutes.

Complete 30 push-ups within 60 seconds.

Complete 45 sit-ups within 60 seconds.

Finish 10 shuttle runs in the space of one minute.
For Women:
Run a distance of 2.4 kilometers in the space of 15 minutes and 30 seconds.

Complete 21 push-ups in a minute.

Complete 31 sit-ups in 60 seconds.

Finish 10 shuttle runs in the space of one minute and 10 seconds.
Disabilities May Disqualify Some Applicants
Applicants with certain disabilities may be disqualified from joining the SAPS, depending on the severity of their conditions. Some of such disabilities include:
Blindness

Poor eye vision (depending on the severity)

Deafness

Dumbness

Amputated legs or hands

Cardiovascular diseases

Cancer

Spinal deviation

Arthritis
Applicants with health-related issues like HIV, Diabetes, and Asthma may be taken if they have managed to control the situation and have a stable health status, as would be confirmed by their health care provider.
Selected Candidates Will Undergo A 24-month SAPS Training
To finally become a police officer, you will undergo training. This training is usually thorough; therefore, you will have to prepare your mind to pass the training successfully. South Africa has six colleges that have been set up for this level of police training. The first three months of training will be dedicated to studying the theoretical aspects of policing, and then the later three months will be for practical.
After the first six months, candidates will undergo another six months of training as student constables. During this period, you will acquire experience and learn what being a police officer in reality entails. Once this round of training as a student constable is completed, you will then train for another 12 months as a SAPS member. After completing this stage, you will be officially drafted as a SAPS employee.