Sambulo from The Wife's real name is Sipho Ndlovu. The 37-year-old talented actor born in 1986 is alive and doing great. 
Ndlovu first caught the attention of film lovers with his role as Sambulo on The Wife. Since then, he has worked hard to establish his reputation in the television industry. He may have started late in life, but that hasn't stopped him from spreading his tentacles and making waves in multiple areas of the entertainment business.
Summary of Sambulo's Biography

Full name: Sipho Ndlovu
Nickname: Sambulo
Gender: Female
Year of birth: 1986
Sipho Ndlovu's Age: 37 years old
Ethnicity: Black
Nationality: South African
Sexual Orientation: Straight
Religion: Christianity
Marital Status: Single
Sipho Ndlovu's Parents: Patrick Mphiwa Ndlovu and Grace Madigage
Siblings: 4
Sipho Ndlovu's Net worth: Ranges between $50,000 to $300,000
Famous for: His role as Sambulo in the Showmax series The Wife
Twitter: @SiphoE_Ndlovu
How Old is Sambulo From The Wife and Where was He Born?
Sambulo from The Wife is 37 years old currently and was born and raised in Rietspruit near eMalahleni in Mpumalanga in 1986. Though popularly known as Sambulo, his real name is Sipho Ndlovu.
The South African actor is the first son and second child of Patrick Mphiwa Ndlovu and Grace Madigage. His mother died in a fatal car crash when he was still young, while his father sustained a serious injury that kept him hospitalized for years before he was taken to his hometown to be taken care of by his relatives.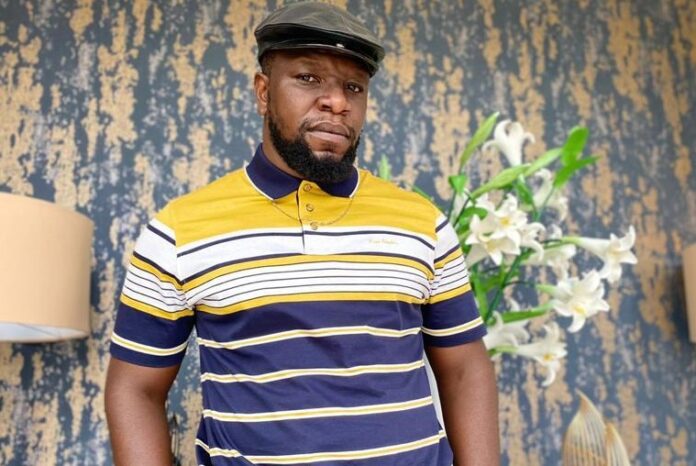 Ndlovu has three siblings; an older sister who lives in Limpopo and two younger siblings. The actor's younger siblings started living with his older sister in Limpopo after his mother's death.
He ended up living alone for almost two years as none of his relatives came for him. At that time, he spent his days in the homes of most of his friends in the province.
At some point, he almost dropped out of school and attempted to take his life, but he was greatly encouraged by his teachers not to do such. They, instead, encouraged him to take up small jobs such as washing cars and going on errands in exchange for money.
While in high school, he was part of his school's drama group. He took part in the production of several plays and also acted in plays in other schools with the help of his teachers.
Against all odds, Ndlovu eventually succeeded in getting admission into the University of Limpopo, Turfloop. He pursued a BA in communication with media studies as a major, graduating in 2008.
Life Before The Beginning of His Acting Career
Unlike some people, the actor did not have the opportunity to get employment right away after graduating from college. After graduating, he returned to Manyeveni Village outside of KaBokweni in Mbombela, the village of his father, to start a new life.
He did several odd jobs there while searching for a better one. One day, he was informed that there was a vacancy in the communications division in the Department of Community Safety, Security, and Liaison.
Sipho quickly applied and was successful. That was how he started doing his internship there. After working for a couple of days at the office, the actor found out that office work was not really for him.
He developed a strong desire to go back to acting as a professional. Sipho became more restless after he saw one of his classmates acting on TV, and so he decided to make a move.
He Tried to Break into the Acting World First in 2016
Sipho Ndlovu moved to Johannesburg in 2016 to pursue his dream of starting a career as an actor. He had trouble obtaining agencies and getting acting jobs because he was a newcomer. After a while, he gave up and returned home to reassess his options and get better.
In 2017, after improving his acting skills by enrolling in acting classes as well as watching acting videos on YouTube, Sambulo from The Wife came back to Johannesburg.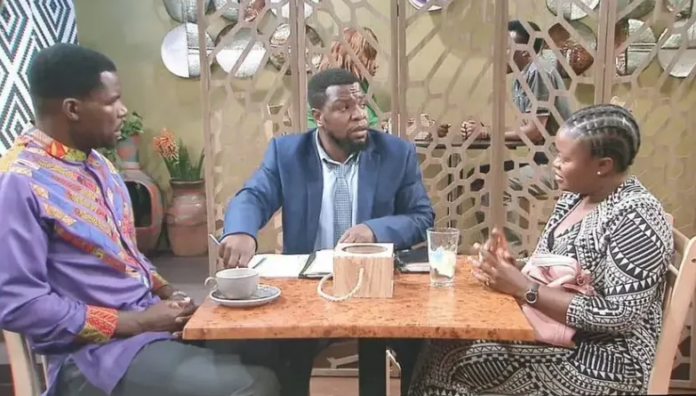 Light eventually beamed through his dark tunnel when he finally snagged his very first advert in the same year (the Hello Buyer advert). Following the project, a lot of agents started growing interest in his name, and filmmakers started to answer his applications.
Sipho Ndlovu Debuted on the SABC 1 Series, Side Dish Dilemma
Sambulo from The Wife made his first TV appearance in SABC 1's four-episode series, Side Dish Dilemma, wherein he portrayed the character of Zollie. Throughout his career, he has appeared in popular soap operas, including The Queen, DiepCity, Isibaya, Muvhango, and Isipho.
Who Played the Role of Sambulo in The Wife?
Sipho Ndvolu acted as Sambulo in the Showmax series, The Wife. He is easily recognized for his role in the series, which also happens to be his most prominent work as an actor.
In the TV series, his character is one of the eight Zulu brothers. Sambulo is the fourth son and younger brother of Nkosana, Nqoba, and Mqhele Zulu. His character is known for his calm nature and for being a man of action.
Sipho's performance on The Wife did not only plunge him into instant fame but also paved the way for other opportunities in the entertainment industry.
Has the Actor Left the Showmax Series?
Yes. The actor exited the show in season 2 of the series as his character was killed by one of the Majola family members, Gwaza Majola. The taxi Sambulo was riding burst into flames as he was attempting to flee.
#TheWifeShowmax Even when he's dead he is still trouble pic.twitter.com/N6h1UpTRtC

— Jabulani Macdonald ⚡️ (@Jabu_Macdonald) April 28, 2022
The tense standoff between the Majola and Zulu brothers started at the beginning of the show following the murder of the patriarch of the Majola family by Nkosana Zulu (played by Mondli Mkahoba) earlier in the series.
When Mpande died i was in denial until his funeral, looks like I'm about to do the same thing with Sambulo😭😭😭😭#TheWifeShowmax pic.twitter.com/OfbavnlUTy

— Mandisa Malevu🇿🇦 (@MalevuMandisa) April 21, 2022
Sambulo's death came after his family was attacked by the Majolas during Hlomu and Mqhele's wedding in season 1, which led to the death of a Zulu brother, Mpande, as well as one of Zandile and Nkosana's kids.
Is Sipho Ndlovu Alive or Dead?
Sipho Ndlovu is still alive. However, his character in The Wife died after an explosion in the taxi he was riding in while attempting to escape his adversaries.
Rumors of the actor's death started to circulate following the death of his on-screen character.