Kealeboga Masango (born 21st October 2003) is a South African actress who is primarily known for her breakout role in the popular South African musical drama series, Rhythm City.
Kealeboga She made a name for herself through her powerhouse performance of the character Zinhle Ngobese, who is quite a character of interest in the series.
Masango's acting talent has earned her many people's attention, as well as a massive fan base on social media, even though she doesn't have a personal account yet on the platform. Even though she is new in the game and had no acting experience before fame, her impact has already been felt around the industry, and it is something she is proud of.
Summary of Kealeboga Masango's Biography
Full name: Kealeboga Masango
Gender: Female
Date of birth: 21st October 2003
Place of Birth: Umlazi, KwaZulu-Natal, South Africa
Kealeboga Masango's Age: 20 Years Old

Ethnicity: African
State of origin: KwaZulu Natal
Nationality: South African
Zodiac Sign:  Libra
Education: Mduku high school Rocks, University of South Africa
Occupation: Actress
Known as: Zinhle Ngobese from Rhythm City
Kealeboga Masango's Instagram: officialkeamasango
Twitter: @Iamkeamasango
Kealeboga Masango Was Born In The Early 2000s
Kealeboga Masango's life began in 2003 in the city of Umlazi, KwaZulu-Natal, South Africa. It was in Umlazi that her parents gave birth to her, and there, she also spent her childhood. Aside from her hometown and year of birth, the fast-rising actress has not shared the exact date and month she was born, as well as details about her early life, parents, and siblings.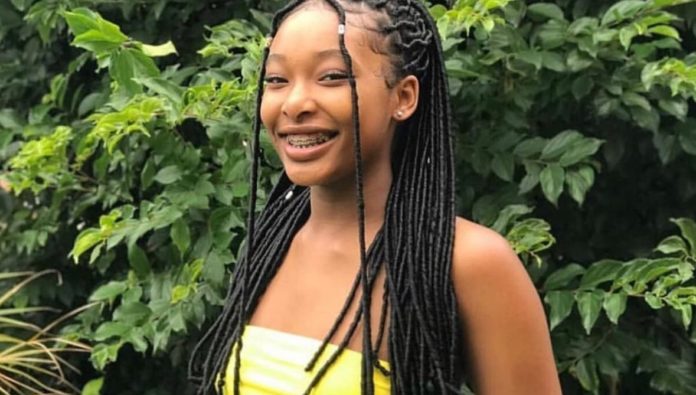 Masango had her secondary school education at Mduku High School ROCKS. Upon completing her studies, she proceeded to the University of South Africa for her tertiary education. She has plans of becoming a successful entertainer in the nearest future.
She Began Making Waves In Her Mid-Teens
Kealeboga has clearly shown that there's no minimum age to stardom and success ever since she burst onto the scene. She began her acting career before the age of 18, and it's been an awesome experience for her since then. Besides gaining immense popularity for her gig, she has met with and also shared screentime with notable actors through her role.
The fast-rising actress's exact age when she joined Rhythm City is not known to the media as she has not shared her journey to the acting world publicly. Similarly, it's not clear if she has acting experience before fame, but from every indication, it appears Rhythm City is her debut TV project.
Masango's character in the series, Zinhle Ngobese, is quite an interesting person to watch. She is the daughter of the political heavyweight Khulekani Ngobese and his wife Nandi Ngobese, as well as a spoilt child who spiraled out of control after the death of her beloved brother, Theo. Shattered by the painful death, she became depressed and later turned to drugs and alcohol.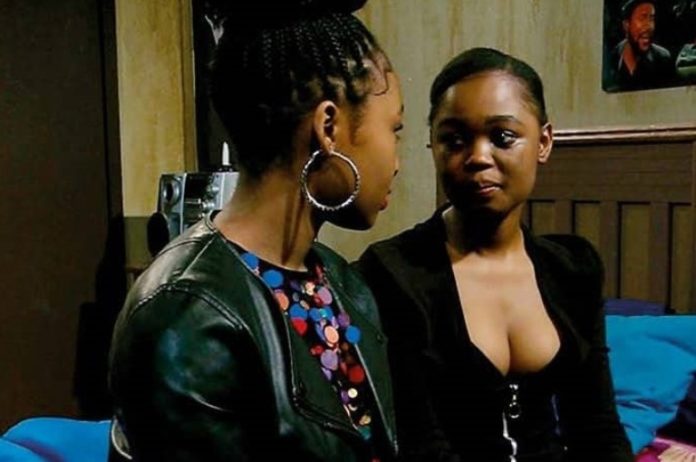 Kealeboga Masango did not play her role like a first-time actor – she was just too good at her role, and even exceeded people's expectations. She did an amazing job both in making her character a fan favorite and popular. Through Zinhle, she was able to show viewers what a versatile performer she is – and her fans can't wait to see what she does next.
It is worthy to note that Masango was the youngest of the cast in Rhythm City. The second youngest was up-and-coming actor Tshiamo Molobi, who featured as an orphan (Lefa), who ended up finding a family with the Khuse's.
Kealeboga Masango Is Currently Working On How To Expand Her Resume
Kealeboga Masango has established herself as an actress to watch with just one role. Her name now rings a bell both within and outside of the entertainment world. She equally has a lot of loyal fans, as well as the attention of filmmakers on her side. But the young lady does not want to stop there; she has plans of improving her craft and building her fast-growing acting career to an enviable height.
All of these plans, we believe, are still being processed and promises to be mind-blowing. It is not known if Masango has plans of branching out to other areas in the entertainment field. So far, her only known TV project is Rhythm City as she hasn't been part of any other local production, but her fans are already excited about her impressive resume.
This beautiful and talented young lady may not have appeared in an avalanche of local TV projects in the industry, but the fame Rhythm City has brought her way obviously shows how hard work pays off. She looks forward to scoring more roles, especially international roles, and also working with the best filmmakers across the world.
She Prefers To Keep Her Family Members Away From The Spotlight 
Kealeboga Masango is one of those people who believe in doing the right thing at the right time. Some time ago, she disclosed that the reason why she does not have an active Instagram account is that she was a minor. Obviously, she wanted to join the platform ready and at the right time. This partly explains why a lot of information about her personal life and professional career is largely unknown.
Masango is very secretive as well. She loves keeping a low-profile on matters that do not pertain to her acting career. Till now, she has successfully kept information about her family under the wraps.
The names of her parents, their occupation, as well as her family background, are currently under the radar. It is not known if the Rhythm City actress has siblings or is an only child. Masango hasn't shared any picture of her family members neither has she opened up about her position in her family.
It is believed that her parents must have played crucial roles in Kealegoga's rise to stardom through her TV role. Although she has not mentioned it, it appears her parents are very supportive of her young career and have been doing their best to take it to an enviable height. Similarly, it is difficult to tell if she is the only famous person in her family since she is yet to disclose her family background, as well as the members of her family and what they do for a living.