Zola 7 was involved in a ghastly car accident in Meadowlands that almost took away his life in January 2021. The SA musician lost control of his car on the road and ended up ramming into a spaza shop, pulling out several concrete chairs and tables at the place. While he made it out alive, he sustained severe neck and back injuries.
Zola 7 is currently in the country and has since returned to the entertainment industry. He announced his return on his social media account, noting that he was overcoming his health challenges and was now ready for bookings.
Zola 7 Car Accident
Zola 7 sustained serious neck and back injuries after he lost control of his car in Meadowland. He crashed into a spaza shop in the area, pulling out the concrete chairs and tables at the table.
The owners of the spaza shop were watching the TV when they heard a loud noise. On getting to the accident scene, they discovered it was the legendary Zola 7. They immediately called for medical assistance, and Zola 7 was rushed to the hospital.
Initial reports had it that the Kwaito star was driving under the influence of alcohol. However, it was later found that Zola 7 had an epileptic seizure while driving that day.
Not long after the incident, owners of the shop reportedly went to the media to air their complaints, stating that he is yet to honour their agreement for him to repair all the damages at the shop.
Truth About Zola 7 Sickness
Zola 7 was born with epilepsy. All his life, he has taken different medications to keep himself healthy and alive due to his medical condition. According to him, the sickness became more serious some years ago.
Over the past year, the veteran musician has lost much weight. He sometimes gets extremely sick, causing everybody around him to be scared. Zola 7 often faints and sometimes passes out for five minutes.
The longest the Umdlwembe crooner has passed out was two days. Zola 7 has been open about his medical condition. He also wants the government to create campaigns and awareness about the deadly sickness – as important as HIV/AIDS campaigns.
In July 2021, rumours went viral that the Kwaito star had passed away. However, the initiator quickly apologized and took down the post after it was confirmed that Zola 7 was still strong and healthy.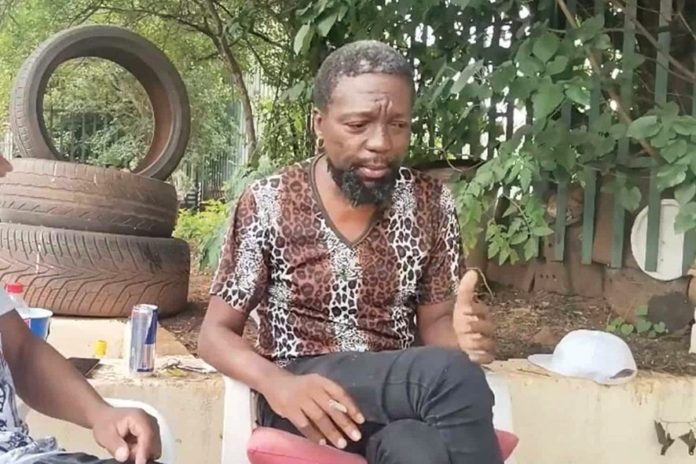 When his friends from the industry later visited him, the musician stated that he had epilepsy and was dying anytime soon. He also mentioned that he wants his fans to know what to do in case he suffers a seizure on the stage or street, some of which are putting him up, removing anything that could choke him, and not pouring water or anything on him.
What is Zola 7 Doing Now?
Zola 7 is one of South Africa's beloved Kwaito artists who has brought so much joy and excitement to music lovers through his timeless hit songs, including "Mdlwembe," "Ghetto Fabulous," "Stars," and "Don't Cry," among many others.
He has since returned to the industry following his temporary health setback. He announced in the month of August 2022 that he had recovered and was ready to start working.
The news was met with gratitude and more prayers from his fans on social media. In October 2022, the multi-talented entertainer performed as a surprise act at the event – A Night with Legends in Joburg through his new endorsement partnership with the brand, Mobicel.
Other kwaito legends such as Arthur, Kabelo, Oskido, Thebe, and Mdu were also present at the occasion and were excited to see Zola 7 on his feet again.
Remember that when you are broke, all you have is your talent. No money for quality studios, mixing and mastering and submitting to radio stations feels like it's all in vain. These artists are hungry for a chance to change their situation.

— Bonginkosi Zola7 Dlamini (@Officialzola7) October 6, 2022
Sometime in May 2022 (when he had not fully made a comeback), Dlamini surprised sensational rapper Cassper Nyovest on stage in Rustenberg. Not only did Cassper pay homage to Zola by bowing and shaking his hand, but also his keyboardist and producer Alie Keys took some time to hug Zola 7, after which he (Zola) and Nyovest performed their 2020 single "Bonginkosi".
The Soweto-born music star is expected to receive his first Lifetime Achievement Award at the upcoming Mzansi Kwaito House Music Awards (MKHMA) for what he has done for the music industry and the country.
The MKHM Awards celebrate South African kwaito and house musicians and award leaders in various categories. Originally born Bonginkosi Dlamini on 24th April 1977 in Soweto, Zola 7 is a musician, poet, actor, TV presenter, and radio presenter.
He enjoyed success as a Kwaito artist and is probably the most prominent Kwaito artist in South Africa. He has won four South African Music Awards (SAMA) and three Metro FM Awards.
The Award-winning Kwaito Musician's Financial Woes Began After The Accident
Zola 7's health condition was majorly responsible for his financial plight. Other factors linked to his financial problems were his expensive lifestyle and his child support battle with the mother of his child. The musician reportedly has a mysterious son who he has not seen for years.
It is also said that the musician claimed to have spent about R 4.5 million in 2020 to shoot season 8 of his reality show Zola 7, which the production company is yet to repay. However, it was his health challenge after the ghastly accident he got involved in left him penniless.
The public cried out to the government and other individuals to come to the musician's aid after it was confirmed that he was a shadow of himself and could barely take care of himself.
Initially, he was reluctant to seek financial help from the public, being a proud Nguni man. However, he started receiving the help he needed from his fans and well-meaning South Africans after his team and friends publicized his account details.
South African accomplished businesswoman and philanthropist Shauwn Mkhize and her son Andile Mpisane reportedly donated R1 million to Zola 7 through their football club Royal AM, which the star's team acknowledged in a press statement they released sometime.
Overwhelmed with the love and support shown to him by the public, Zola 7 also took out to thank everyone who contributed in several ways to get back to his feet.