Dimakatso Ratselane is a South African Lesedi FM radio presenter who gained notoriety in early 2021 through an awful circumstance that almost took her life. She can be best described as a survivor or Mrs. champion (as publicly known), having survived serious wounds from multiple stabs with a knife. 
Since then, Dimakatso has been a person of public interest. Though a public figure, there is still a lot to know about the radio presenter, which is sadly unavailable for public consumption. We hope she gets to open up more about herself to the media.
Summary of Dimakatso Ratselane's Biography

Full name: Dimakatso Ratselane
Gender: Female
Ethnicity: Black
Nationality: South African
Sexual Orientation: Straight
Religion: Christianity
Marital Status: Divorced
Dimakatso Ratselane's Husband: Mackenzie Ratselane
Dimakatso Ratselane's Children: 3
Famous for: Being a victim of gender-based violence(GBV)
Dimakatso Ratselane's Instagram: @folotsiratselane
Facebook: Dimakatso Folotsi-Ratselane (Mrs Champion)
Dimakatso Ratselane was Born and Raised in Senekal
Lesedi FM Radio presenter Dimakatso Ratselane is a native of Senekal, in Free State Province. There is no available information about her childhood, family history, parents, siblings, and early life, as she has concealed details about her life from the public over the years.
Ratselane spent the bulk of her life in her native home Senekal. However, she is yet to publicly mention the names of the schools she attended.
She is a Veteran Radio Presenter at One of the Elite Radio Stations in South Africa
Dimakatso Ratselane is a seasoned radio presenter who has worked with SABC's Lesedi FM for years. She hosts the current affairs segment of the radio station's programs. Through her radio gigs, she has been able to win the hearts of thousands of listeners across the country.
Lesedi is the only radio station she is known to have worked for. She probably didn't begin her media career at Lesedi; the unavailability of her career profile makes it difficult to tell when and where exactly she launched her career as a radio personality.
Dimakatso Ratselane was Stabbed Multiple Times by Her Husband in 2021
On February 11st, 2021, Dimakatso Ratselane was stabbed about 49 times at Dinaweng informal settlement outside Bloemfontein by her husband, McKenzie Ratselane. McKenzie had earlier picked Dimakatso from work, and on getting home, he informed her that his friend's car had broken down and that she should join him to meet him.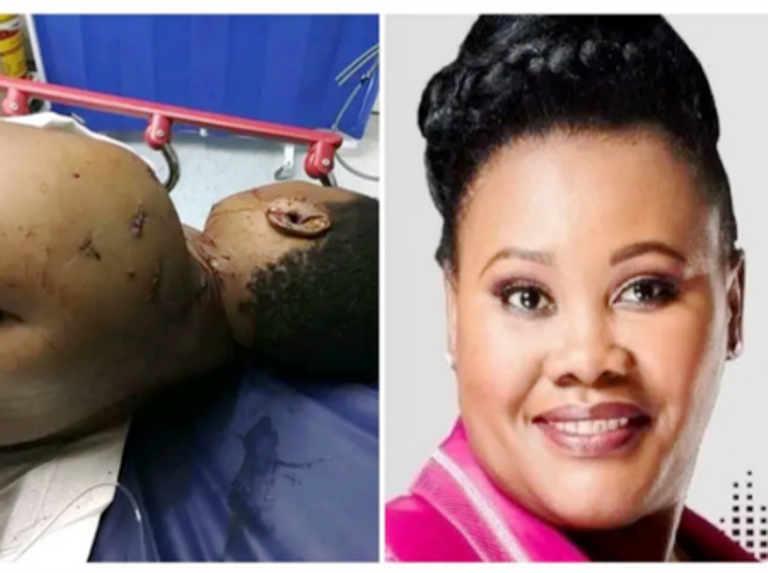 On getting there, her husband started accusing her of cheating and doing other nasty things. A quarrel broke out between them, and he began to stab her. This was around midnight.
The radio presenter was later found covered in her own blood by residents of the community, who quickly rushed her to Pelonomi hospital. She could not speak when she was found. Her husband fled and was subsequently declared missing by the police.
What is the Name of Dimakatso Ratselane's Husband?
His name is McKenzie Ratselane, a former police officer. He was reportedly fired from the police service for certain reasons that are not known to the public. Despite the fact that he is no stranger to the public due to the circumstances that skyrocketed him to popularity, a lot is not known about Dimakatso's former husband.
RT #sapsFS A warrant of arrest has been obtained for Mackenzie Ratselane after his wife Dimakatso Ratselane was found on 11 Feb 2021 at Dinaweng in Mangaung with multiple stab wounds. Anyone with info to contact Capt Mojaki on 082 553 7639. #CrimeStop MLhttps://t.co/a7Gvmzdeyj pic.twitter.com/ng534R66mM

— SA Police Service 🇿🇦 (@SAPoliceService) February 15, 2021
There is no information about his background, family members, and his educational qualifications. Talking about his marriage to the radio presenter, the two have been together for years. However, information about their marriage is difficult to come by.
Mckenzie and Ratsalene are no longer together following the former's attack on the latter. They have since gone their separate ways, although it is not clear if they have finalized their divorce.
Her Husband Was Arrested in Johannesburg Days Later 
Days after Dimakatso was stabbed, the SA police service swiftly launched an investigation and also intensified their search for Mckenzie. They circulated his images on social media and also pleaded with members of the public to report any information they had to the police authorities.
Dimakatso's ex-husband was eventually nabbed by police in a house in Ennerdale, Johannesburg, where he was hiding after six days on the run. He spent that night behind bars and made his first court appearance in Bloemfontein Magistrate's Court on 18th February 2021. He was subsequently charged with possession of an unlicensed firearm and ammunition, assault with intent to cause grievous bodily harm, kidnapping, and attempted murder.
He is yet to be sentenced for his crimes, and an update on the case hasn't been publicized.
Dimakatso Ratselane is a Mother of 3
Lesedi FM presenter gave birth to 3 children, who are currently under her custody following the physical attack by her husband. The name of her kids and their age details are not known to the public.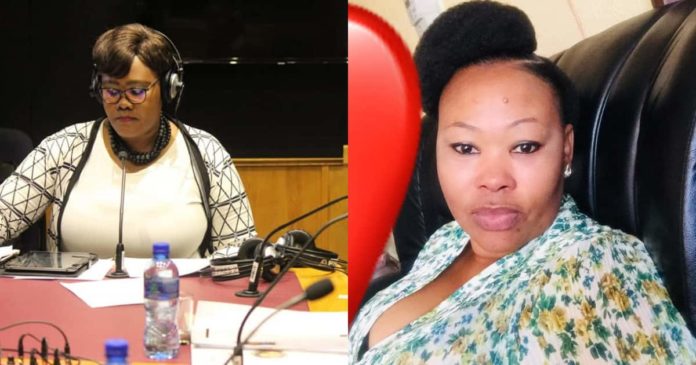 The Lesedi FM Radio Personality Returned to Work in April 2021
After undergoing multiple surgeries in the hospital, Dimakatso returned to work in the month of April 2021. She also joined the host of the SABC 2 show Leihlo La Sechaba in an interview with her children, where she shared everything that transpired during the incident and what was going through her mind on national television.
The radio personality made her first court appearance for the case on February 23rd, 2022, when she opened up to the court about what transpired between her and her now ex-husband that fateful day.
She also revealed that her ex-husband started abusing her after she had her first child, and it became worse with time. The Lesedi FM presenter also told the court her husband had been drinking alcohol before the incident.
The case was adjourned that day, and there has not been an update on the case since then.
Where is Dimakatso Now and What is She up to?
In addition to her radio career, Dimakatso Ratselane is a vocal advocate against Gender-Based Violence (GBV). Mrs. Champion, as he is fondly called, is also a big inspiration to many women in the country.
She uses her own story to inspire a lot of women in abusive relationships and is also involved in raising awareness about GBV. In 2021, she successfully carried out a campaign aimed at providing shelter for victims of abuse who have no safe place.
Dimakatso currently resides in Bloemfontein, Free State, with her three kids.