Doja Cat's ethnicity is mixed with Zulu and Jewish roots. Doja Cat's Jewish origin is from her mother, Deborah Elizabeth Sawyer, who is an American painter while her Zulu ethnicity is from her father, Dumisani Dlamini, who is from South Africa and hails from the Zulu tribe.
She has issued several apologies for this, making it clear that she can't be racist, given that she is half-black herself. Many are not buying this explanation but the fact remains that the singer is being quite truthful about her ethnic origins.
Doja Cat Belongs To The Zulu Ethnicity Through Her South African Father
The singer has Jewish and Zulu ethnicities in her bloodline. The famous singer draws her Jewish origins from her American mother, Deborah Elizabeth Sawyer, who is a painter. Her Zulu ethnicity is from her father, Dumisani Dlamini, who is from South Africa and hails from the Zulu tribe. Doja's father is a professional actor, composer, and producer who played a part in the popular 1992 musical film, Sarafina. The film took him on a promotional tour of the U.S. during which he ran into Doja's mother. They took a shine to each other and subsequently started a family together.
It seems that Doja's father would later abandon his responsibilities and a young Doja and her mother, and sibling moved from Los Angeles to New York City. They later moved back to L.A. and at some point lived in an ashram. The young Doja learned Indian classical dance in the ashram and from there moved on to breakdancing. She would later join a local troupe and through them, she took part in several local competitions. These competitions, as well as a penchant for online chat rooms, eventually took a toll on a teenage Doja Cat and she dropped out of school. She subsequently took to singing, rapping, and making music, starting her career on Soundcloud.
The Singer Revealed that She and Her Father Are Not In Contact
Doja Cat has now achieved fame but she retains some sadness about her situation with her father whom she "has never met" and is "not close to". During a chance meeting with Whoopi Goldberg, who happens to be her father's co-star in Sarafina, the singer informed the famous actress that her father was also in the movie but that she didn't get to meet him while she, Whoopi, got to do that. This predictably elicited a lot of sympathy from the legendary actress. The situation remains unchanged between Doja and her father but she is not stressing it.
She consoles herself with the fact that he supports her from afar, revealing that he often posts supportive remarks and calls her his "African Princess" whenever she posts one of her videos online.
What Dumisani Dlamini Has To Say About Abandoning His Family
Doja's dad has meanwhile refuted her claims, insisting that she only said those things in order to cause a stir and garner public attention. According to him, he got homesick after being in the United States for 15 years and decided to move back to South Africa. His plan was to bring his family back but that didn't work out and the gulf between him and his kids widened.
The actor now claims that he has been trying to reach out to his "baby" but her management company has rebuffed all his efforts so far. Nevertheless, he remains proud of his daughter and has gushed about her in interviews, describing her as a beautiful girl and one of the best singers in America. Such explanations have not appeased members of the public and several people have taken to Twitter to bash Doja's dad. In their own understanding, he is a typical absentee dad who makes no effort to be there for his kids but will come around and claim them once they make something of their lives and become famous.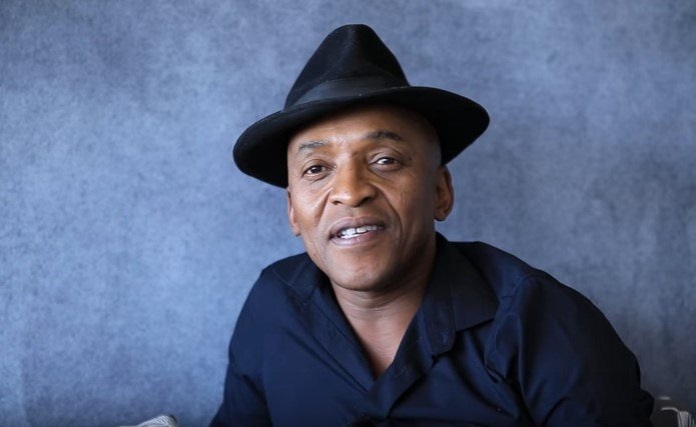 Does Doja Cat's Music Reflect Her South African Roots?
Given that she didn't grow up with her father, Doja Cat did not have much of an opportunity to appreciate or assimilate her father's south African/Zulu roots. She was rather influenced by her mother's taste in American music and grew up listening to and loving R & B songs from the likes of D'Angelo, Earth, Wind and Fire, Black Eyed Peas, Erykah Badu, and TLC. A self-acclaimed absorbent sponge, Doja also got into rap, pop music, and has stated that she has also been inspired by Japanese culture. The result is an artist who is renowned for her versatility and genre fluidity.
That fluidity can be seen in Doja's third studio album which has 14 tracks that span pop, rap, and R & B. There are also elements of reggaeton, trap, and even traditional East Asian music. Notwithstanding, Doja Cat is not entirely unmindful of her South African roots. One of her tracks, Woman, has a smooth afrobeat sound. Another track, Naked, has her rapping briefly in a South African accent. So, we can say that Doja Cat reflects her South African roots in her song, even though it's on a small scale.
Does Doja Cat Identify As South African?
It can certainly be said that Doja Cat has South African nationality. Even though she only identifies as American and has no close connection to her South African roots, thanks to strained relations with her father, the South African constitution automatically confers South African citizenship on anyone whose parent or both parents are South Africans. South Africa and the United States of America's laws also do not forbid dual citizenship, which means that Doja Cat can formally claim her South African nationality whenever she wants.
She has yet to do so but has fallen back on her South African ties to defend herself against accusations of racism. For instance, in May 2020, Doja Cat faced condemnation for taking part in online racist conversations in the past, as well as releasing a 2015 song, Dindu Nuffin, which is a racist slur mocking victims of police brutality. Doja was also accused of participating in conversations with white supremacists and stripping for them on video. The whole thing caused a small storm and many people started calling for her to be canceled.
The singer used her Instagram account to apologize and maintained that she has never been personally involved in any racist conversation. She went on to describe herself as a black woman and stated that half of her family was black and that she was very proud of that. This apology mollified some backlashers but the majority were unimpressed. They dismissed Doja Cat's apology as insincere and accused her of only mentioning her South African roots to get herself out of trouble.