The year 2020 came with a lot of misfortunes and sad news for most countries, businesses, and individuals. For the South African entertainment industry, one of those sad moments was the death of Skeem Saam veteran actor, Charles Maja. His amazing talents and the way he brings a character to life endeared him to the heart of many South Africans who were not ready to see him go, but sadly, death does not consider all of that.
Although he is no more, going down memory lane to talk about his life and achievements is a good way to remember one of South Africa's favorite actors.
Quick Profile Summary Of Charles Maja
Name: Charles Maja
Age (at death): 54
Year of birth: 1966
Place of birth: Limpopo
Nationality: South African
Spouse: Mamopudi Maja
Best known for: Skeem Saam as 'Big Boy'
What We Know About Charles Maja's Childhood And His Journey To Fame
Despite being in the entertainment industry for over three decades, there is very little information available about the childhood of Charles Maja. What we know is that he is originally from Limpopo and was also raised there. He was known to be a private person which may account for why information about his early days, siblings, and parents is not available.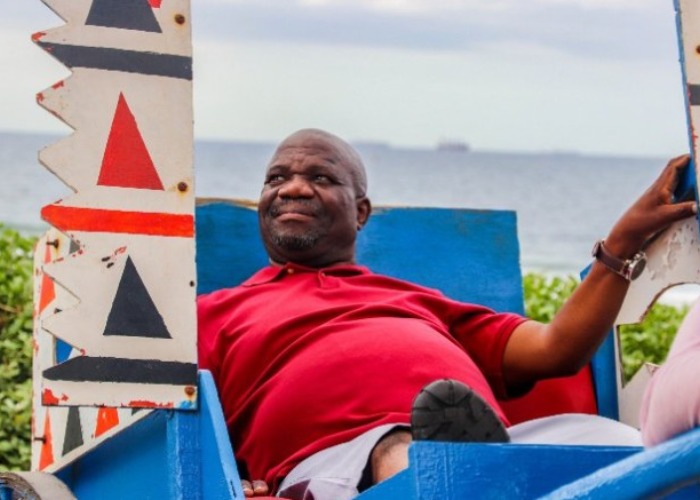 At a very young age, Charles Maja already knew he would want to be in the entertainment industry. He started his career as early as the age of 18 by playing roles on radio dramas at Thobela FM. So, for the late actor, most people got to know his voice before they saw his face.
He was popularly known for playing the voice role of Bra Tick on the SABC's Thobela FM drama Mahlakung. Little did we know at the time that the face and talents behind the voice would one day become one of our favorites on TV.
Charles Maja stayed with radio dramas for 13 years before he finally made his debut TV appearance in 1997 when he featured in the SABC drama, Ke Bona Boloi. Before his TV fame, his family lived in lack and poverty and it was a dream come true for the family when he finally found fame with his role in Skeem Saam.
Charles Maja Joined The Cast Of Skeem Saam In 2016
Despite having no professional acting training, Maja swept viewers off their feet when he joined the cast of Skeem Saam to play the role of Big Boy in 2016. If you were having a bad day and just want to cool off, a good way to put laughter on your lips would be to get some episodes of Skeem Saam and watch some of Charles Maja's comic scenes.
On Skeem Saam, Maja's character, Big Boy, was an alcoholic who was always abusing his son, Leshole (played by Thabo Mkhabela). The story took a turn and he stopped abusing his son, instead, he turns a new leaf, becoming a pillar of encouragement to him. This character endeared him to a lot of viewers.
Although Skeem Saam actually has a serious storyline, it was quite creative for the writers of the series to bring in the character of 'Big Boy', who despite facing a lot of painful and challenging situations in the soapie brought laugher and life to the drama.
Aside from the fact that he lacked professional acting training, another thing that would intrigue you about the way Charles Maja portrayed his character on the show is the fact that in reality, he has an opposite personality. While the character of Big Boy was rough and hot-headed, in reality, the late Charles Maja was a calm and peace-loving person. Rather than engaging in an argument, he would preferably walk away.
Also, while he portrayed the character of an alcoholic, he may never have known what being drunk in real life really was because he didn't drink alcohol.
Quick Summary Of His Major Achievements
1984 – Started Radio Voice Drama.
1997 – Made his debut TV appearance on Ke Bona Boloi.
2016 – Scored the role of 'Big Boy' in Skeem Saam – which made him famous.
He Was Also A Designer And Singer
While we all know that the late Charles Maja was an actor, what may have been less obvious was the fact that he was a man of diverse talents. It was only after his death that his daughter revealed this.
He was also a tailor and designer who spent some of his time – when he was not on set – making clothes for his family members. His fashion designing talents were in no way amateur level as they could wear the clothes he made for special occasions.
Charles Maja's nice voice was not only good for playing radio drama roles, but it was also good for singing. He was a singer whose love for music was inspired by Ladysmith Black Mambazo, he went on to create a music group called Kopermyn City Boys with his friends.
Charles Maja Suffered A Stroke That Claimed His Life In April 2020
To the dismay of everyone, Charles Maja lost his life to the cold hands of death in April 2020 on a black Thursday as a result of a stroke. Before his death, he had been admitted to a hospital in Limpopo for about a week, and according to his daughter who was unable to visit him as a result of the national lockdown, a day before he gave up the ghost, she spoke to him, and he seemed to be in good spirits.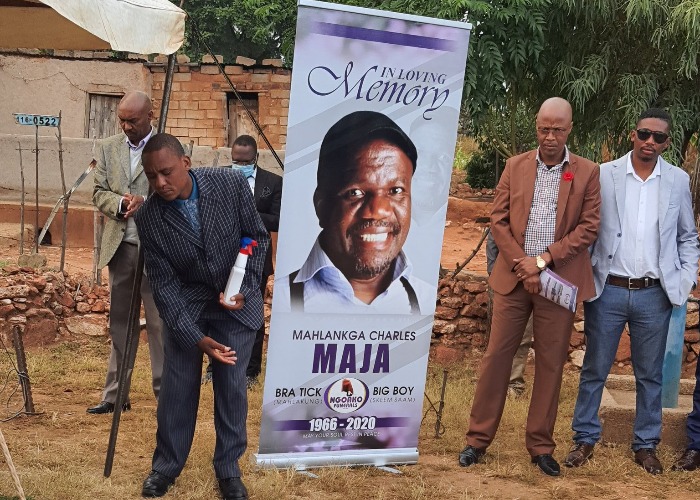 His death was very devastating for his family members and social media fans and celebrities like Aaron Moloisi who took to social media to express their surprise and dismay in response to the news of his death. South Africa had truly lost a talent.
His family and fans would really miss the vibe Charles brought whenever he played any role. Thankfully, he gave us something to remember him with. You can just watch an episode of Skeem Saam where he was featured.
Meet The Real-life Family Of Charles Maja
Although Charles Maja was said to be private, we are privileged to know his family members who have a lot of amazing things to say about him. The actor was married to Mamopudi with whom he got three amazing kids – Mahlatse, Molagare, and Mapula. The exact year he got married to his wife is not known.
According to Molagare, Charles Maja's second child, he was a very loving person who would not hoard words when it comes to expressing his dislike for anything. TV viewers were not the only ones he brought laughter to as Maja was also a happy man at home. When he was around, there was barely any dull moment. Molagare also added that she has never seen her father angry.
Aside from being a husband and a father, Charles Maja was also a grandfather to two grandchildren – Sheila and Malesela. His grandchild Malesala was named after him.