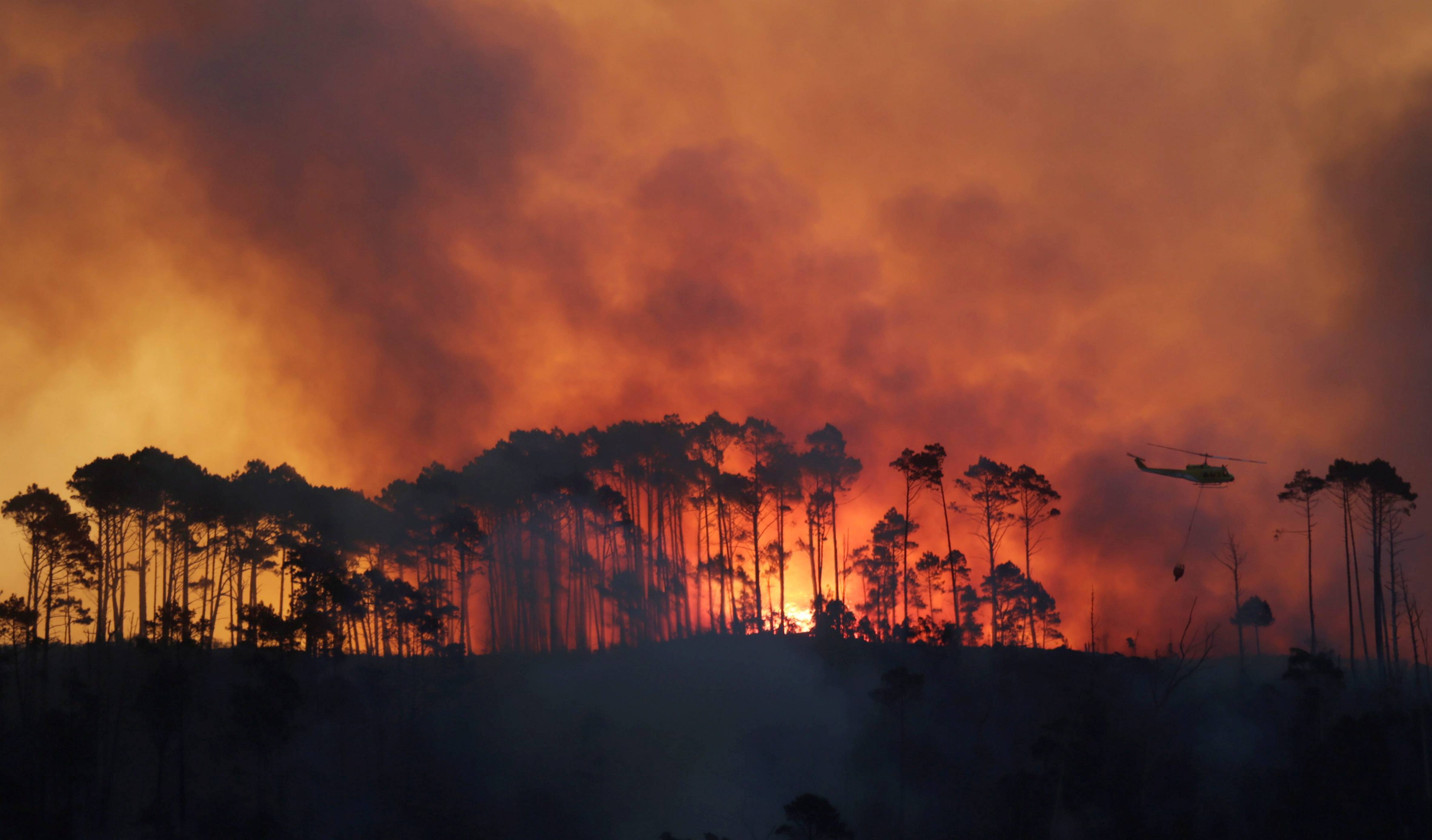 As South African firefighters battle to put out the fire which has persisted into its fourth day on Table Mountain, help has come from different areas, organizations and people. An estimated 4,000 hectares of land have been destroyed in the fire, according to NBC News, and over five homes have been destroyed. The cause of the fire is yet to be determined, and as the flames move on, residents in some of the nearby areas have been forced to evacuate their homes and to wait out the fire as far away as they can get.
In the words of Fire and Rescue member Theo Lane "The area affected by the change in wind direction is from Kalk Bay, all around the mountain towards the Hout Bay area and then on the opposite side towards Tokai."
But no matter how much one tries to explain the damage done by the raging flames or the fiery way the flames lick up every obstacle in their way, some things are still better seen than heard. Here are graphic photos that would help you better understand what is going on and how brave the firefighters have been in risking their lives to ensure that the flames will not last another day.
The Devastating Effects of Cape Town Fire In Photos: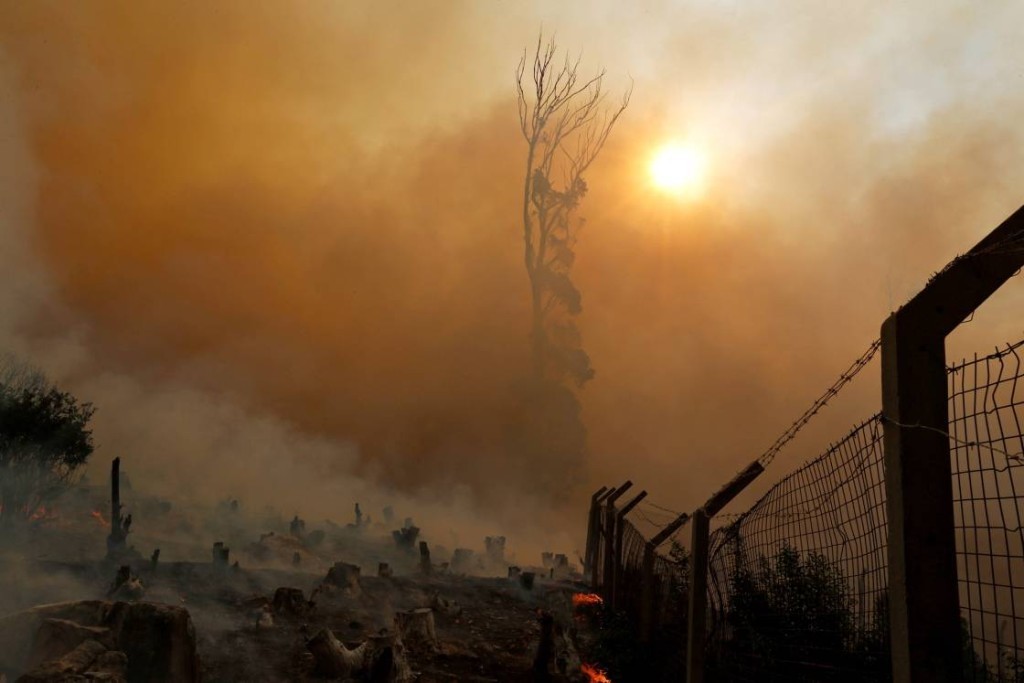 Fighters Standing in the midst of thick smoke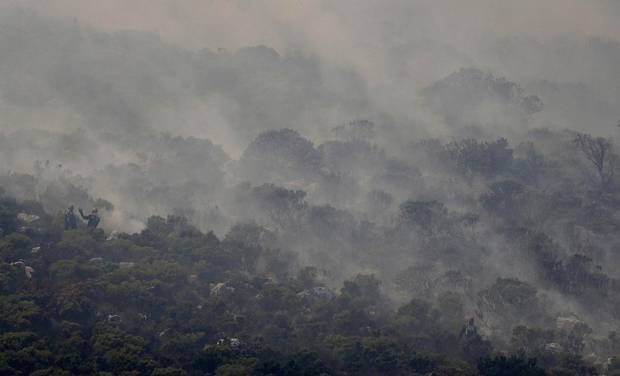 The devastation is as far as the eyes can see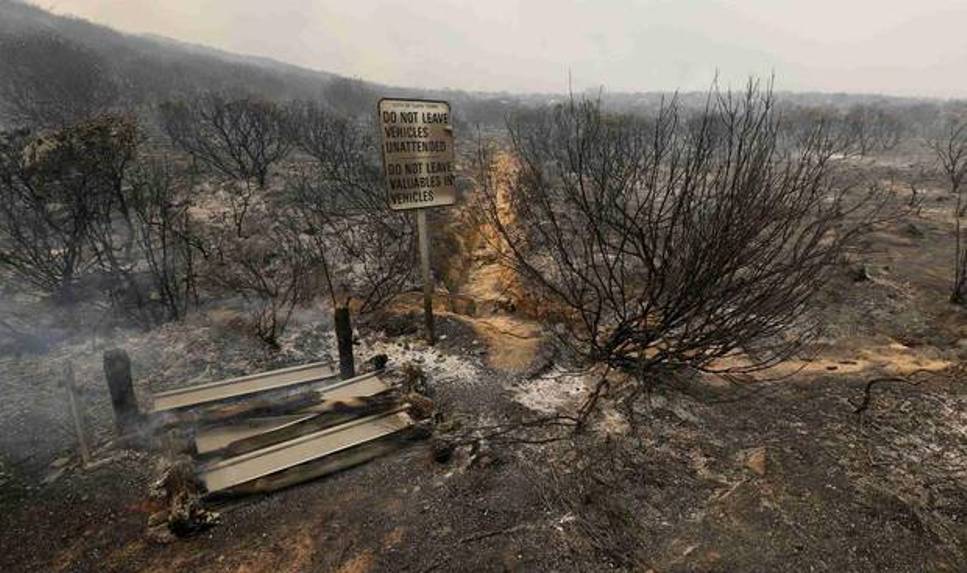 Firefighters, battle part of the fire close to the town of Hout Bay, Cape Town.
A firefighter carriying a hose across a burnt out part of a mountainside along Cape Town's Chapman's Peak Drive
Firefighters reacting as flames erupt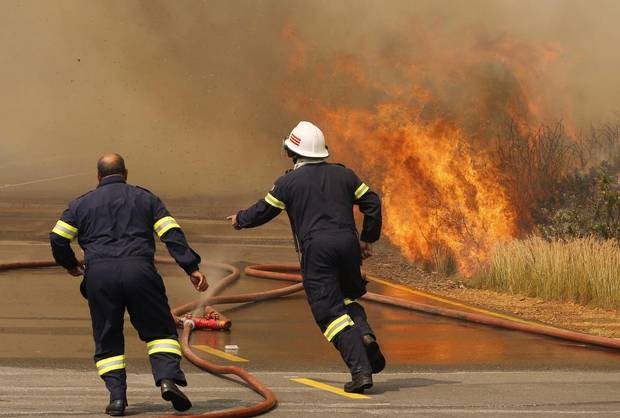 See Also: Help Reaches Cape Town As Fire Rages On
Brave firefighter reacting as the flame encroaches into the road
That flame is pretty intense
Firefighter trying to control blaze near Cape Town's town of Hout Bay
Properties getting ravaged in the intense flame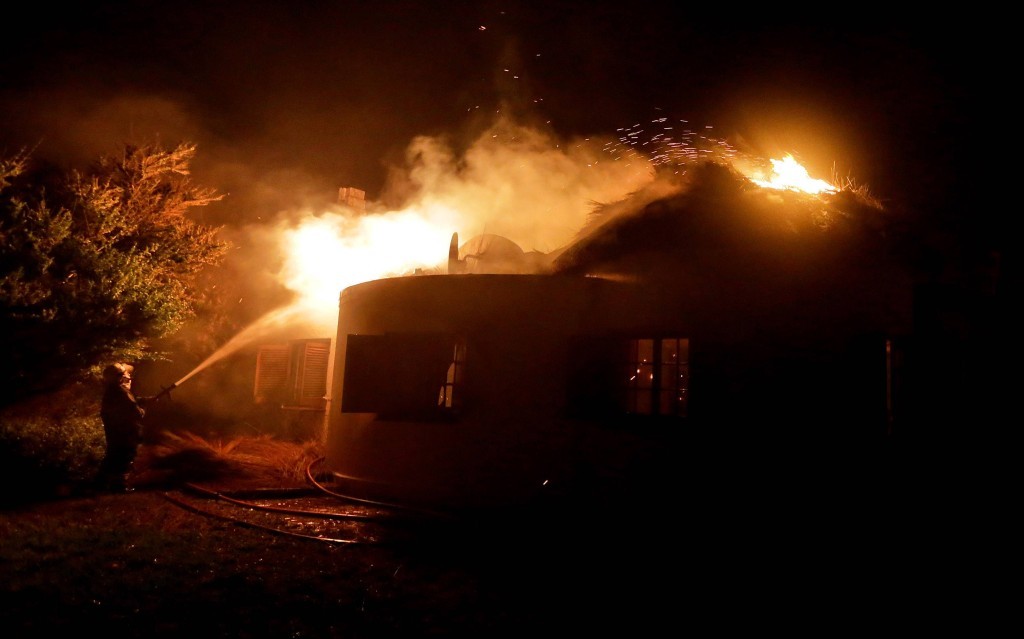 Firefighter putting out part of the fire
The vegetation in the valley didn't stand a chance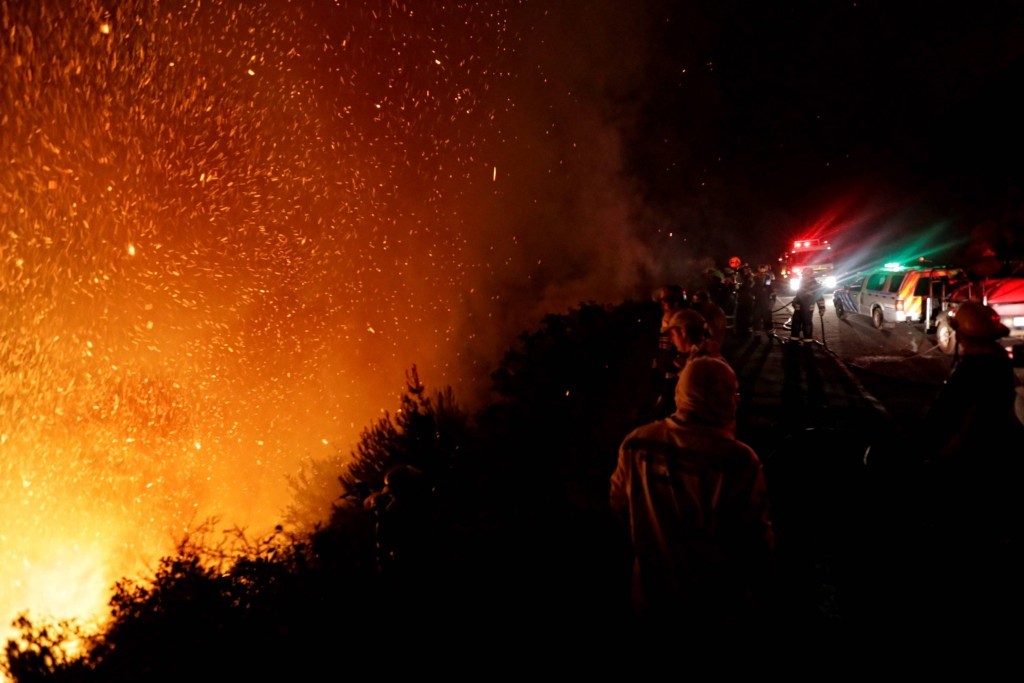 Firefighters laying a hose to combat the outbreak
Clearing smoke reveals sections of devastation
Getting to this stage means only one thing – Very Serious!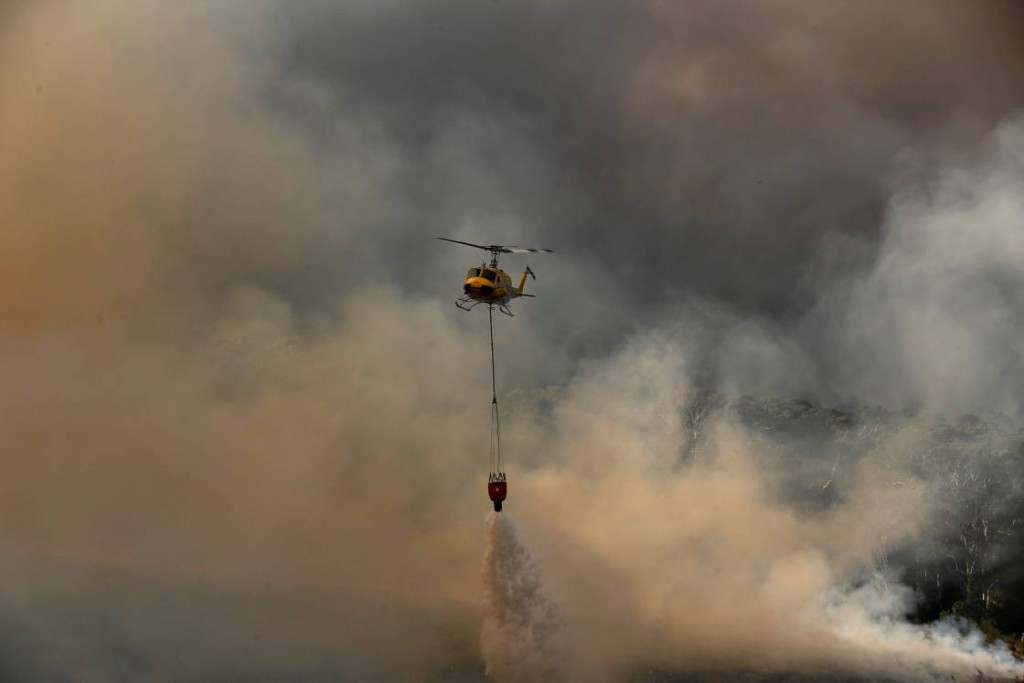 Dedicated Firefighters Salvaging what is left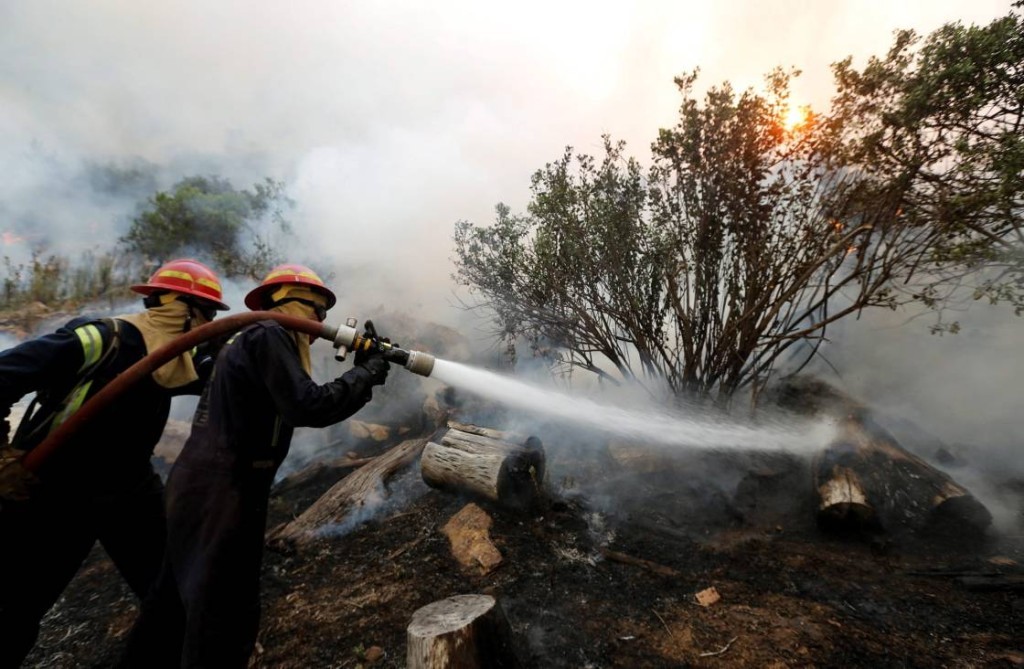 Image Sources: The Globe and Mail & The Courier