Being a hot tourist destination ticket, different aspects of South Africa are usually put up for discussion. Topics along the lines of 'Where are the safest places to visit in South Africa', 'What are South Africa's most historic sites', 'When is the best time to visit South Africa?' are few of the most frequent. The topic of Weather is generally considered the most pleasant conversation starter in most social circles. But if you're planning to visit South Africa soon, it probably means a little more to you, especially the topic of South African Weather.
Because South Africa is in a subtropical zone, located between 22°S and 35°S of the Southern Hemisphere, it has a wider range of climates and temperatures than most Sub Saharan African countries. It is definitely different from its African counterparts because much like Australia, a majority of South Africa's landmass is at a higher elevation. This is part of the reason why the weather in South Africa is considered one of the most attractive in Sub-Saharan Africa.
Regardless of the South African climate at different points of the year, it still remains one of the hottest destinations all through the year. This is partly because of its assorted weather, climates, and of course, the different wildlife prospects that come with the varying weather sensations.
Interesting Facts About South African Weather
South Africa is made up of nine provinces, which has different landforms ranging from mountains and beaches to deserts and bushveld. Along with the variety of people and places, South African weather also differs from one region to the next. Below, we take a look at provincial South African weather and popular places to see on your next visit.
1. Gauteng Province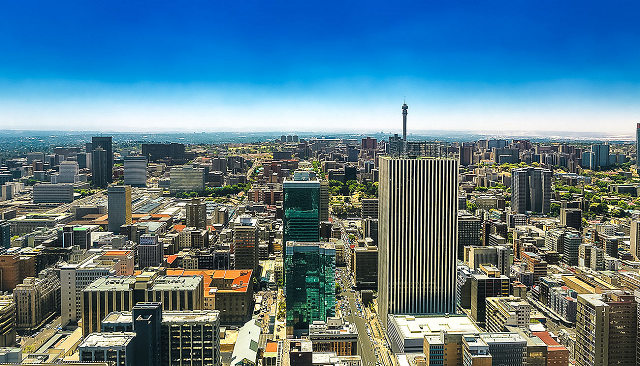 This South African province is said to offer one of the world's best weather and climate. Summer days are usually warm and wind-free, while winter days are crisp and clear.  For anyone who wants to visit Gauteng, be sure to see some frost on the ground. The province also has major cities including Johannesburg and Pretoria. And the temperature in the two cities differs by 2%, with Pretoria being the warmer of the two. Must-see destinations include the Soweto Towers, the Cradle of Humankind, Lion Park outside of Johannesburg, and Pilanesberg National Park Safari.
2. Western Cape Province
Generally, Western Cape weather and climate are typically Mediterranean with warm and dry summers, as well as mild and moist winters. Some of the areas situated around the coast witness a summer temperature rise from 15ºC to 27ºC. While the inland temperatures are 3-5ºC higher, the coastal winters see the mercury droppings to a mild 7ºC at night and rising to a comfortable 18ºC by day.
Tourists who are not delighted by the endless sunshine in this province may as well be literally swept off their feet by the south-eastern wind called the Cape Doctor. The wind drapes the Table Mountain flat-topped summit with a white tablecloth of a cloud. More so, with its major city as Cape Town, tourists will be sure to have an amazing experience. Some of the must-see destinations include the Cape Town Beaches, Table Mountain, Cape Peninsula, and Stellenbosch Winelands, etc.
3. Free State Province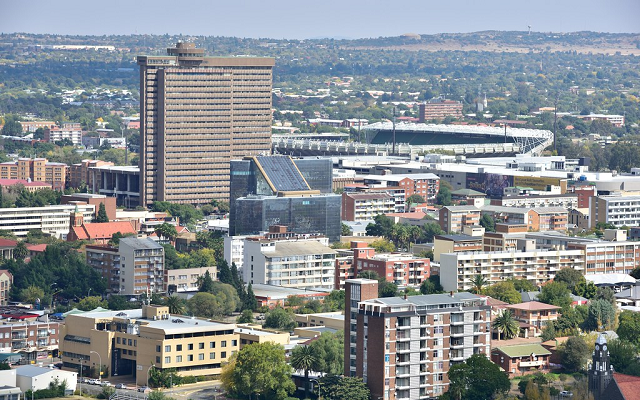 The Free State Province of South Africa is known for its vast beauty, though it endures a fair amount of hardship as a result of its hot and arid climate. The weather of this South African province is like that of an interior plateau, with summer rains, chilly winters, and plenty of sunshine. Going through the north, the Vaal irrigation area nourishes the small assortment of farming towns below it and the color of the Free State countryside is often green.
The eastern part of the province is entirely different from the North, with its winter blanketed by mountain snow and summers by the flourishing valleys. While the western area is warm and cold in equal measure, its inhabitants usually make use of the man-made water recreation facilities to endure the heat as much as using heating facilities in winter's low temperatures. More so, the south experiences hot and dry summer days as well as long and cold winter nights. With its major city as Bloemfontein, tourists are sure to enjoy many activities including hiking, and game viewing, among others.
4. Eastern Cape Province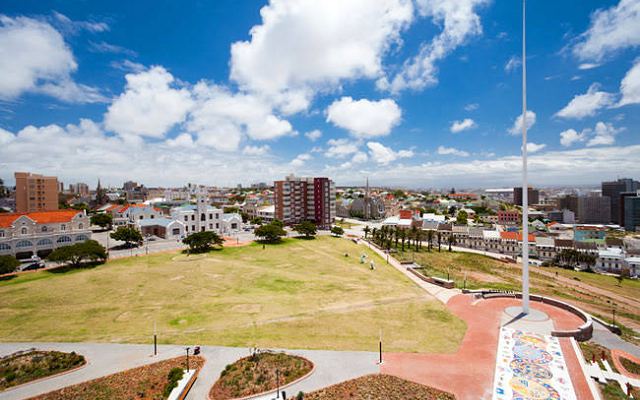 Located along the south coast, the Eastern Cape Province of South Africa is popular for its lush greenery. The coastal area of Eastern Cape lies directly between the subtropical conditions of KwaZulu Natal and the Mediterranean conditions of the Western Cape. Its inland areas are bisected by the great escarpment resulting in the southern reachers define by a series of rivers and corresponding wetland fauna and flora, as well as the northern area with altitudinous plains of the Plateau and great Karoo.
All these tropical differences are what led to different weather conditions experienced by the towns and cities within this province. With its major city as Port Elizabeth, it also has destination attractions such as Storms River Mouth and Tsitsikamma. It is also a wonderful area to do canopy tours, forest hikes, and learn more about South African forestry.
5. Mpumalanga Province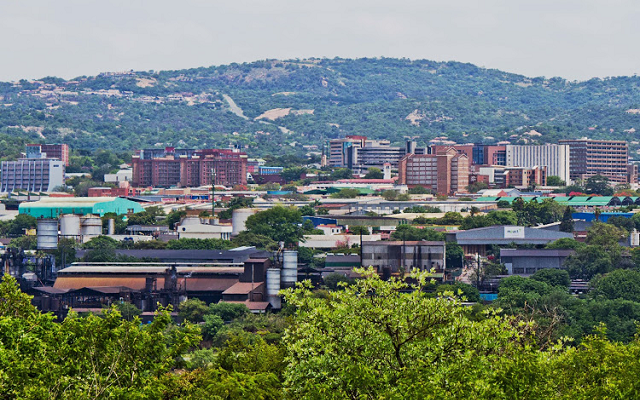 For anyone planning a trip to see wildlife in South Africa, Mpumalanga is the place to be. This province is characterized by humid weather conditions and high rainfall. It also serves as home to the Kruger National park and many other wildlife destinations. Mpumalanga is green and lush with an abundance of fauna and flora; ranging from verdant forests to tumbling waterfalls. While Middelburg and Nelspruit are its major cities, most areas in this province enjoy summer rainfall, which makes winter the best time to see wildlife.
With Mpumalanga's magnificent wildlife, magical mountain ranges, lush forests, and starry skies, tourists are brought closer to nature. Some of the things to do while visiting Mpumalanga include game viewing, hiking, and a trip to the wildlife reserve, etc.
6. Northern Cape Province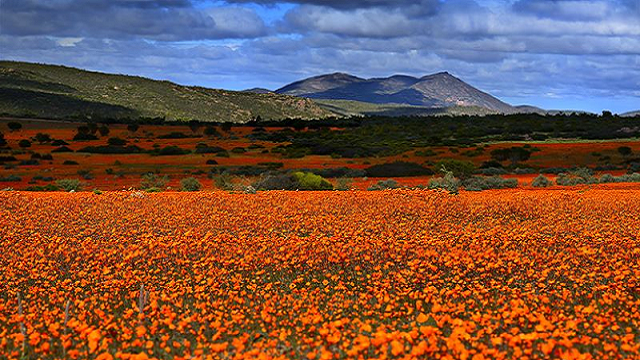 Although the Northern Cape Province is mainly semi-desert, the western part of the province, including Calvinia, Nieuwoudville, and Loeriesfontein, as well as a small section of the Green Kalahari, fall into rainfall area from April to September every year. Northern Cape areas are very hot during the summers with a temperature ranging from 30°C and above. However, during spring Northern Cape becomes an awesome sight. This province explodes into fields of color as wildflowers blossom in a vibrant carpet of reds, oranges, purples, and yellows. If you wish to visit this province, don't forget to see popular destinations, including the Orange River region and the Kgalagadi Transfrontier Park.
7. Limpopo Province
Located in the northmost part of the country, the Limpopo province is bisected by the tropic of Capricorn. Known mostly for its long sunny days and mostly dry weather. During summer, the heat is often interrupted by a short thunderstorm, while the winter period can get quite cold. With its major city as Polokwane (formerly called Pietersburg), those who wish to visit Limpopo can be assured of experiencing extremely pleasant weather for most of the year. Must-see destinations in this province include the Soutpansberg region, game reserve, and the Waterberg Mountain area.
See Also: 20 Fun and Interesting Facts About South Africa
8. KwaZulu-Natal Province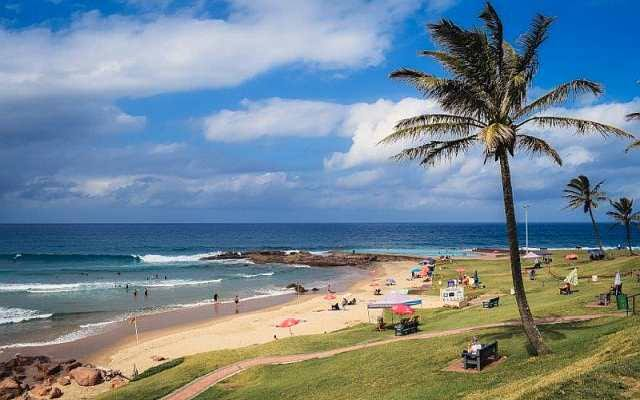 Among South African tourist destinations, the KwaZulu-Natal province is tourist-friendly all year round. This summer rainfall region also has a very mild climate with an average temperature between 12°C and 28°C in winter. With its biggest city as Durban, visitors are sure to enjoy occasional warmth and sunshine, with mixed steady rainfall. More so, the seas temperatures are also relatively stable with an average of 21°C all year round; hence giving room for a diversity of aquatic activities at any time of the year. Some of these activities include diving, fishing, surfing, swimming, and boating. Other must-see destinations include the historic Pietermaritzburg and the Natal Midlands, etc.
9. North West Province
The ninth of the country's province, North West province forms the southern part of the Kalahari desert. It is a summer rainfall region which offers almost all year round sunshine; little wonder why a hat and a suntan lotion are prerequisites when visiting this province. North West province has an above-average rainfall between 300mm and 700mm annually. Its summer temperatures range between 22 and 34°C, while winter brings it dry, sunny, and chilly nights. Having Mafikeng as its major city, tourists are sure to explore notable destinations. Some of these include the Anglo-Boer War landmarks, the Sun City Resort, and the Pilanesberg National Paek, among others.