Despite decades of efforts by both governmental and non-governmental agencies alike, gender-based violence remains an endemic problem in South African society as once more highlighted by the pathetic case of Karabo Mokoena. A young, vivacious, and outgoing professional model, Karabo had her whole life ahead of her but it was unfortunately cut short by none other than her boyfriend, Sandile Mantsoe. Sandile and Karabo had been in a romantic but turbulent relationship that was on and off for quite some time.
The two would later get back together but it eventually culminated in Karabo's death in April 2017. Sandile Mantsoe was immediately pinpointed as the main suspect but he refused to admit having any hand in his girlfriend's death. Despite being eventually condemned by damning evidence, Sandile remains adamant about his innocence which has made many ponder on what kind of background inspired such unremorseful disposition.
Sandile Mantsoe Was Once a Successful and Thriving Forex Trader
Prior to committing one of the most heinous crimes that South Africa has ever witnessed, Sandile Mantsoe was a well-to-do forex trader. Born in the year 1990, the young man grew up in the town of eMbalenhle located in the Mpumalanga province. He attended school in nearby Secunda, another township in Mpumalanga, and later completed his studies at the Highveld Park High School in 2007. It is not known whether Sandile Mantsoe holds a university degree or not but one thing that is for sure is that he was fairly well off.
A look at his social media accounts will reveal an always-impeccably turned-out young man. He also had various flashy cars and resided in Sandton, an affluent municipality located in the Gauteng province and regarded as the richest square mile in Africa. The source of Sandile Mantsoe's wealth is ostensibly his forex trading company known as Trillion Dollar Legacy. When not working, Sandile Mantsoe was obviously someone who enjoyed a robust relationship with the ladies. He had two children with his former wife. He also welcomed a daughter with a past girlfriend named Nonhlanhla Dhlamini.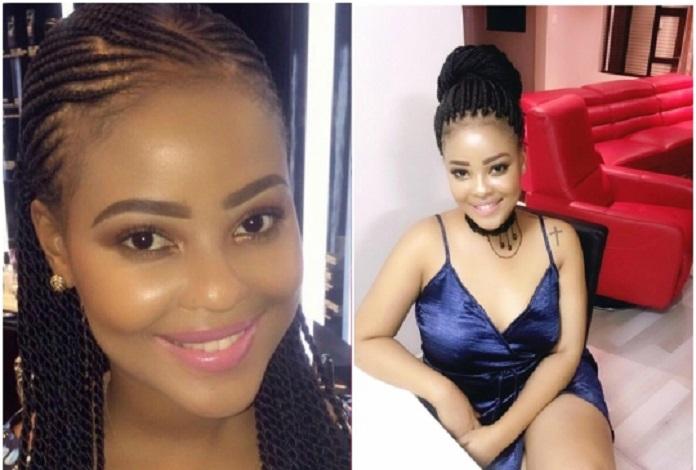 He and Karabo Mokoena Had a Toxic On and Off Relationship that Lasted For About Two Years
As earlier stated, Sandile Mantsoe was a confident young man who had a robust relationship with the ladies and by 2015, he was dating a lady named Nonhlanhla Dlamini. Their romance encountered some issues and he broke up with her around 2016 and commenced a relationship with Karabo Mokoena. According to Karabo's sister, Bontle, she and a friend of hers were with Karabo when they ran into Sandile. Her sister and Sandile immediately clicked and commenced a relationship without further ado.
The romance initially flourished and Karabo was passionately in love with Sandile. They however started encountering several issues as he became physically abusive. This caused them to break up on several occasions but they always got back together. Sandile refused to turn from his abusive ways though and the toxic relationship continued. This toxicity was of course noticed by Karabo's family and they advised her to leave Sandile as he may end up killing her.
Sandile Mantsoe Murdered Karabo Mokoena In His Apartment and Disposed Of Her Remains In April 2017
Despite the warnings from her family, Karabo Mokoena continued her romance with Sandile Mantsoe. He continued his abusive ways and she landed in the hospital on her birthday in March 2017 with bruises on her eye, shoulder, and leg. The young lady informed her sister but refused to go home so as not to alarm her parents. She however promised her sister that she would retrieve her things from Sandile's place and stay away from him. Karabo Mokoena probably did this for a few weeks but she and Sandile reconciled as usual and recommenced their romance before she disappeared around the 27th of April 2017.
Karabo's family was the first to notice her disappearance and began frantically searching for her. They confronted Sandile but he denied knowing her whereabouts and stated that she had likely checked into a hotel. Karabo's family continued with their search but they later went back to confront Sandile after a friend of Karabo's told them that she had been seen in Sandton recently. Sandile once more denied that he had been with Karabo, instead stating that he had seen her hanging out in a Lamborghini with her supposed Nigerian boyfriend.
Karabo's family would report to the police that she was missing on the 28th of April and circulated her photos on social media. They retained hope that they would find her alive but that hope was dashed on the 29th of April when a passer-by discovered Karabo's charred remains in a ditch in Lyndhurst, Gauteng province. Medical examinations and investigations revealed that Karabo had been assaulted and 60% of her organs removed before her body was doused in acid. A tire was also placed around her before her corpse was eventually set on fire.
When this grim discovery was made, Sandile Mantsoe became a prime suspect. He initially denied having a hand in his girlfriend's death. He later changed his story after CCTV footage emerged showing him dragging a large bin out of his apartment on the night that Karabo disappeared. Sandile stated that Karabo had committed suicide in his apartment after he told her that he no longer wanted to date her. He, therefore, had no choice but to dispose of her body as he knew that he would be blamed for her death.
Sandile Mantsoe Was Found Guilty of Murdering Karabo Mokoena and Sentenced To a 32-Year Jail Term
Despite his denials, Sandile Mantsoe was eventually charged to court with the murder of his former girlfriend. His trial lasted for several months during which the prosecution tendered several pieces of evidence, including the damning CCTV footage. They also invited several witnesses, including Karabo's sister. In his defense, Sandile Mantsoe also had a few witnesses, including his baby mama, Nonhlanhla Dlamini. She described him as a good man who had been quite supportive of her throughout her pregnancy. She also revealed that his support continued even when after they broke up.
Sandile Mantsoe also gave a lengthy testimony in which he painted his former girlfriend in a bad light. According to him, Karabo was a violent person who was addicted to high life. She kept several boyfriends and a pal of one of those boyfriends later raped her. This made her angry and depressed and she sought refuge in his home. While in his home, he informed her that he was breaking up with her and left the apartment. He came back to discover that she had committed suicide and disposed of her body to avoid being blamed for a crime that he did not commit.
Sandile's story could have swayed people easily but the prosecution presented a strong case. He was found guilty in May 2018 and sentenced to over 30 years imprisonment for murder. He was also handed five years jail terms for assault and four years for attempting to defeat or obstruct the course of justice. Some of these sentences will run concurrently meaning that Sandile Mantsoe was effectively sentenced to 32 years in prison. The young man has stated that he intends to appeal but is yet to do so. He, therefore, remains in a correctional facility in the province of Gauteng to this day.