Nomvelo Makhanya (born April 24, 1996; age: 27 years old) is a South African actress, singer, and mental health activist. She rose to prominence through her role as Lindiwe Ngema on Scandal, the e.tv soap opera.
Of all her works in the entertainment industry, Scandal remains Makhanya's most prominent project, as she has been on the show for over a decade and counting. She is one of the fast-rising actresses in the industry to watch out for.
Summary of Nomvelo Makhanya's Biography 
Full name: Nomvelo Makhanya
Nickname: Mvelo
Gender: Female
Date of birth: April 24, 1996
Nomvelo Makhanya's Age: 27 years old
Ethnicity: Zulu
Nationality: South Africa
Zodiac Sign: Taurus
Sexual Orientation: Straight
Marital Status: Single
Nomvelo Makhanya's Net worth: $200,000
Famous for: Playing Lindiwe Ngema on Scandal
Nomvelo Makhanya's Instagram: _mvelomakhanya
Twitter: @NomveloMakhany1
Facebook: Nomvelo Makhanya
How Old is Lindiwe from Scandal?
Lindiwe Ngema, the fictional character portrayed by South African actress Nomvelo Makhanya, is currently 27 years old. She was born to Mr. and Mrs. Momvelo on April 24, 1996, in Nkandla, a town in KwaZulu-Natal province, South Africa.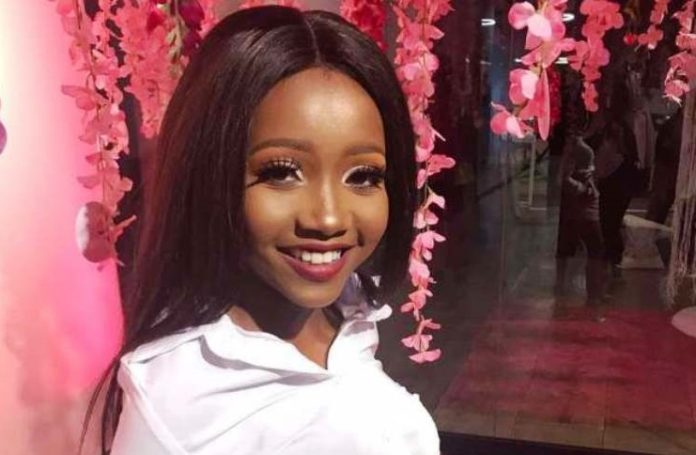 Makhanya is of Zulu tribe. However, there is no available information about her family members, including her father, mother, and extended relations. Again, it is unknown if she is an only child as she has never talked about her family or introduced anyone as her sibling.
The actress was briefly raised in Nkandla and later Johannesburg, where she has been residing. Her family left Nkandla for the "City of Gold" a couple of years after she was born. She had her primary and high school education in Johannesburg.
However, the exact names of the institutions she attended for both levels of education have been withheld from the public. It is not clear if she went to college or not. Nomvelo studied at the National School of Arts (NSA) in Braamfontein, Johannesburg.
She credited her mother as the person who helped her gain admission into the institution and ensured that she maximized her time at NSA. The actress comes from a supportive family who believes in her and her talent.
The Actress Launched Her Career In The TV Industry In 2013
Makhanya has been active since 2013. Some of her earliest works include the musical 'Sarafina,' The Bald Prima Donn, African Reflections, and Maybe This Time. Her big break as an actress eventually came in 2016 when she auditioned and successfully won the role of Lindiwe Ngema on the e.tv soap opera, Scandal.
Scandal, which is produced by Ochre Moving Pictures, is currently the actress' biggest project in the TV industry. She grew with her character, Lindiwe, and she has never shied away from celebrating every milestone she and her character achieved at every point.
Lindiwe Ngema, in Scandal, is a mischievous young girl and the daughter of Bab Ngema and Zinzile Ngema. Her character was supposed to appear for three months, but now Nomvelo has been on the show for over a decade.
In all fairness, Makhanya is the perfect actor for her role in the TV show. This is because she shares some things in common with her character, and on several occasions, viewers saw her successfully take up opposite traits and conduct while on set.
Through her role, the actress has won thousands of fans to her side. Many people love her acting skill and the fact that she gets better as time progresses. She shares screen time with talented actors such as Patrick Mofokeng, Gcinile Nkosi, and Botlhale Boikanyo, who are also members of the Ngema family on the show.
Besides Acting, Nomvelo Makhanya is an MC, Presenter, and Mental Health Activist
Nomvelo is blessed with so many talents. She is a top-notch MC, presenter, and mental health activist. She shared in April 2022 that she had the honor and privilege to MC Black Coffee's Grammy Dinner and thanked everyone who believed in her.
The actress was diagnosed with bipolar, depression, and anxiety in 2016. She spent about three weeks in a psychiatric hospital, after which she was discharged after she won the battle against depression.
The actress has had her fair share of life's ups and downs. In January 2019, an alleged drunk driver crashed into her parked car. The following month, she became a butt of jokes on social media after a troll body-shamed her.
The troll posted a picture of the actress, pointing out that she has a "big head." This made the actress cry out against the cyberbully and pleaded with internet trolls to stop chasing "likes and retweets" without considering the impact of their actions on victims.
Is Nomvelo Makhanya Engaged?
Nomvelo Makhanya could probably be in a secret relationship with someone, but she is not publicly known to be engaged to anyone. The actress has been tight-lipped on her love life and relationship with the opposite sex since she rose to stardom.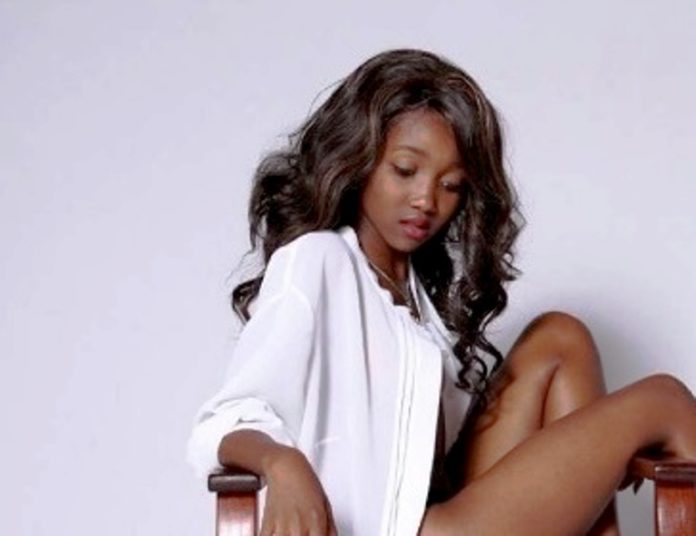 Currently, Nomvelo Makhanya is not married, nor has she given birth to her own kids. She is focused on growing her career and becoming a better actress than she is now. Until she sets the record straight on her private life and also confirms if she is truly engaged or not, we would assume she is single.
The Actress Is An Avid Social Media User
Nomvelo Makhanya has thousands of loyal fans across popular social media platforms such as Twitter, Instagram, and Facebook. She mostly connects with her fans through her accounts on these platforms.
However, she is mostly active on Facebook, followed by Twitter and then Instagram. Her Instagram account (_mvelomakhanya) is being followed by over 500,000 users, while her Facebook page (Nomvelo Makhanya) has about 57,000 followers. She has just about 500 followers on her Twitter account (@NomveloMakhany1).
She also has a self-titled YouTube channel, which is dedicated to covering everything from mental health to lifestyle and much more. As of this writing, the channel has over 28,000 subscribers and an impressive number of videos.