Another long-running South African soap opera that is broadcast across Africa with very famous actors and actresses is Scandal, a drama show produced by Ochre Moving Pictures that began airing in 2008. The series follows the lives of all those involved with the fictional Johannesburg media company, Nyathi Family Holdings, which produces the gritty & gloss-glam magazine, Scandal! & the cutting edge newspaper, The New Voice. It brings to light the socioeconomic divides of personnel of the media company; the private desires of the high-class and the struggle to make ends meet of the lower-class.
Scandal, which addresses every issue that plagues society and is familiar with the average South African, has been well received by viewers and critics alike. It has therefore won various South African Film and Television Awards (SAFTA); both the show itself and members of the cast.
Current List of Scandal Actors
Joyce Skefu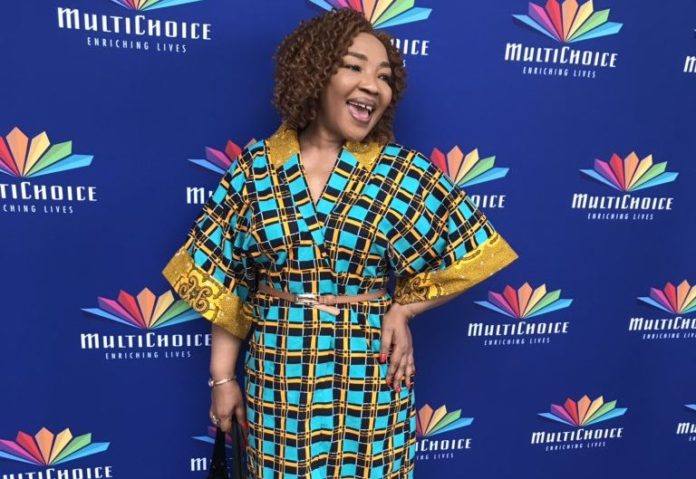 Joyce Skefu has been a part of the cast of Scandal for 12 years. The character she plays, Maletsatsi Khumalo, started out on the show as a prostitute but has since transformed into a Christian who is devoted to helping others. The Botswana-born actress, who had to go against her parents in order for her to live her dream of appearing on television, is further known for her role as Doris in Muvhango where she is noted for using the signature line, "You must never…"
Bathabile Mashigo
If there is one actress who is not attracted to the glitz and glamour of the entertainment industry and has proven that she has no problem sacrificing her fame, it is Bathabile Mashigo who plays Grace Medupe on the show.
The actress, who is also known to have portrayed the character of Magda on Generations, which was her first TV job, is a completely different person from her Scandal! character, something she says confuses fans who expect her to be like Grace. Her shyness has further been covered with the fact that she has for a long time been trying to balance studying and acting as she works to get a masters in drama.
Marjorie Langa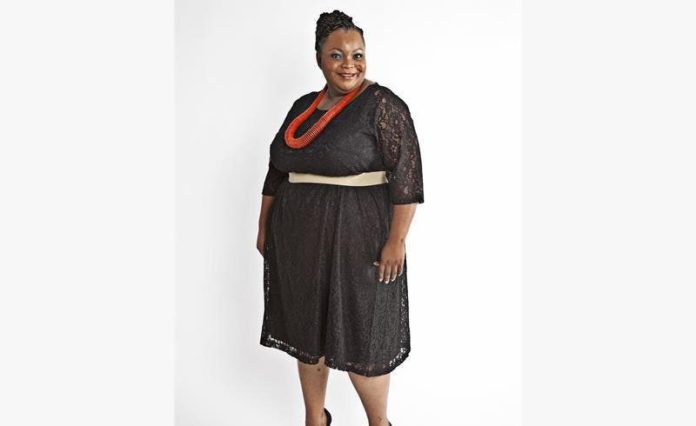 Marjorie Langa plays Gloria, a character many Scandal viewers love to hate due to her gossiping and constant intrusion into the affairs of other people. In real life, however, Langa is a far different woman from the role she plays. The actress, who spent a few years of her life working as a microbiologist after bagging a degree in medical technology, is a quiet and reserved person although she has admitted that she envies Gloria because she is able to do things she would never do in real life.
Lusanda Mbane
After rising to fame through her role as Naomi Malotana on Generations, Lusanda Mbane made the role of Boniswa Langa her own. She has further appeared in other television shows like Soul City, Abo Mzala, Tempy Pushas, Isibaya, Sokhulu & Partners, and Z'bondiwe.
https://www.instagram.com/p/CAdEQRnHGoq/?utm_source=ig_web_copy_link
Outside of her work on screen, Mbane is an entrepreneur, radio personality, speaker, and brand ambassador. She has for a long time been the face and voice of the South African Airways in-flight safety video. Other clients of her voice work include Google, Blue Ribbon, Sanlam, African Bank, and DStv.
Patrick Mofokeng
If any of the Scandal actors could claim that they were an international star, it would be Patrick Mofokeng who plays the role Mlungisi Ngema on the show. Mofokeng, who made a name for himself when he played the role of King Sibiya in the drama series, Zone 14, has featured in international projects like the 1997 made-for-TV movie, Pride of Africa, Jackie Chan's Who Am I?, the Clint Eastwood-directed Invictus.
Brighton Ngoma
Brighton Ngoma plays the very handsome character of Quinton Nyathi. The multiracial actor who is of Xhosa and Swiss heritage worked as a freelance stage manager before landing a role on Scandal! which was his first acting job. Having not received any formal acting training, he began as a featured extra where he got the chance to impress the producers of the show. He was soon later promoted to a call actor before later rising to get a main role and become a fan favorite.
Natasha Sutherland
Natasha Sutherland is said to have first appeared on screen when she was 7 years of age. She did so through her role in The Nutcracker Suite. Later on in life, she was able to land a role as a presenter of the children's show, Kideo, before she launched her acting career. The actress, who is also a public/motivational speaker who travels around the country giving talks, has appeared in other projects like Honeytown (I and II) and Tarzan: The Epic Adventures, Operation Delta Force, Egoli: Place of Gold, and Wycliffe. Her latest venture sees her playing the character of Layla on Scandal!
Hungani Ndlovu
Hungani Ndlovu plays the role of a spoiled brat named Romeo Medupe on the show. The naughty and troublesome character is an actor who finds himself falling in love with another character named Ingrid.
While Ndlovu began dancing and acting since he was a child, it was his role in Scandal that brought him to the limelight. Another notable project he has appeared in include the Africa Movie Academy Awards-nominated short film, Memoir Of An Honest Voice.
Stephanie Sandows
Stephanie Sandows is the actress who plays Ingrid Thompson, the love interest of Hungani Ndlovu's character. As things would pan out, the pair further happen to be married in real life which makes their on-screen chemistry impeccable. In addition to her acting, the University of Johannesburg-educated actress has served as the television host of programs like e.tv's Craz-e and the children's religious show, Bonisanani.
Nomvelo Makhanya
If Nomvelo Makhanya was able to fulfill her childhood dream, she would have become either a hockey or netball athlete. But thanks to her mother who steered her towards acting, we have been blessed to have her as one of the actors on Scandal where she plays the very cheeky and annoying role of Lindiwe Ngema.
Zane Meas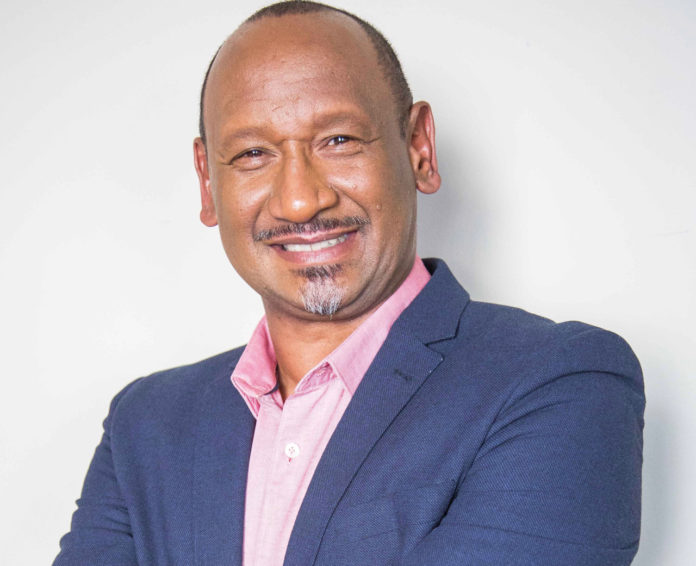 Actor Zane Meas made a name for himself in the 90's rugby drama series, The Game, Jo'burg Blues which won him an Avanti Award for Best Supporting Actor, and the soapie Isidingo. The television, film, and stage actor further starred in the Afrikaans musicals, Antjie Somers and Vere.
Kgomotso Christopher
Kgomotso Christopher is a South African-born, Columbian University in New York City-trained actress who plays the character of Yvonne "YV" Thebe-Langa on the show. Prior to her taking the role, she starred in 4Play: Sex Tips for Girls as Nox Madondo and in Isidingo as Katlego Sibeko.
It may interest you to know that multiple SAFTA award-winning actress is the voice behind MTN's Interactive Voice Response system.
Bongile Mantsai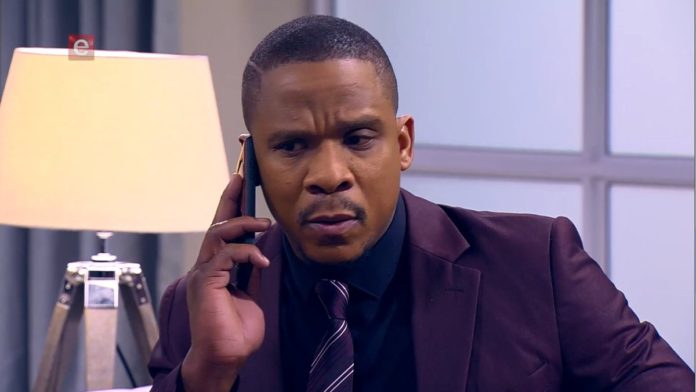 While Bongile Mantsai is best known for his SAFTA Golden Horn award-winning starring role in the acclaimed screenplay, Inxeba, his character of Mthunzi Mayisa in Scandal, who is a ruthless villain that is widely hated by viewers, got him wide attention.
The Stellenbosch, Western Cape native has been in the industry for over 15 years and is an artistic director at Zabalaza, a Baxter Theatre Centre Development Programme in his hometown. His prowess in theatre has earned him the best lead male actor award at the Naledi Theatre Awards.
Other Actors That Make Up the Cast of Scandal
Gcina Nkosi
Mapaseka Koetle-Nyokong
Jerry Mofokeng wa Makhetha
Andile Sithole
Nunu Khumalo
Given Stuurman
Tshepo "Howza" Mosese
Sive Mabuya
Ayanda Daweti
Wayne Van Rooyen
Charlie Bouguenon
Previous Notable Cast Members
Hlomla Dandala
Hlomla Dandala used to appear on Scandal in the role of Kingsley Siseko Langa, a devoted family man, and charismatic human rights lawyer. He starred on the soap opera from 2016 until 2019. While it is not clear why he left the show, he is known for his appearances in other series like Isidingo, Rockville, and Jacob's Cross.
Luthuli Dlamini
Like father like son!! #DadysSon #LoveYouSon pic.twitter.com/zvOURlc3w4

— Luthuli Dlamini (@LuthuliDlamini) November 30, 2014
Luthuli Dlamini gained fame for his portrayal of Stan Nyathi on the show. The Zimbabwean-born actor was, however, dismissed from the show in mid-2007 after he had taken a leave of absence due to bad health. Producers of the show were said to have tried to get in touch with him after a prolonged absence but were unable to do. They were then left with no choice but to let him go for breach of contract.
Sello Maake Ka-Ncube
Sello Maake Ka-Ncube is another one of the actors on Scandal to have received international fame. The esteemed actor and voice actor, who has garnered critical acclaim for his work both in his home country and in places like the United States and Europe, portrayed the villain character of Lucas "Daniel" Nyathi.
Clint Brink
Clint Brink is a very talented actor who has played numerous roles in several other television series. On Scandal, the actor played the role of Valentino "Tino" Martens where he has put in performances that have earned him multiple SAFTA Golden Horn Award nominations.
In addition to his acting, the Western Cape native is a musician. He learned how to play the piano as a child and has since been able to perform, with him collaborating with people like DJ Euphonik, DJ Cleo, RJ Benjamin, and ProVerb among others. He was also previously a member of the band, SoulStone, which had the No 1 hit song, "Now that Your Love Has Gone".
Sandy Mokwena
Sandy Mokwena played the longrunning role of Bra Eddie Khumalo on Scandal before he suddenly passed away on the 25th of January, 2018. He was aged 68. Details of his death are not clear' however' the show's publicist said he had been ill although his sickness did not raise any alarms.
Mokwena was a multilingual actor fluent in five South African languages. He was renowned on the theatre stage and had appeared in other soapies like Generations' Khululeka' Soul City' Going Up' Yizo Yizo' Justice for All, and Zero Tolerance.
Other Actors That Used To Be Part of the Cast of Scandal
Lorcia Cooper
Mothusi Magano
Dawn Matthews
Masasa Mbageni
Kagiso Modupe
Nthati Moshesh
Masechaba Gloria Moshoe-Shoe
Fulu Mugovhani
Siyabonga Shibe
Getmore Sithole
Petronella Tshuma
Read Also: What South African Soapie Actors And Actresses Earn is Unbelievable!
Awards and Recognitions
2007
SAFTA Golden Horn Best Supporting Actor – TV Soap – Clint Brink (Nominee)
SAFTA Golden Horn Best Actor – TV Soap – Siyabonga Twala (Winner)
2009
SAFTA Golden Horn Best Actress – TV Soap – Nthati Moshesh (Nominee)
2011
SAFTA Golden Horn Best Supporting Actor – TV Soap – Kagiso Modupe (Nominee)
2012
SAFTA Golden Horn Best Achievement in Scriptwriting – TV Soap/Telenovela – Julie Barker and Mark Wilson (Nominee)
SAFTA Golden Horn Best Technical Team on a TV Soap (Nominee)
SAFTA Golden Horn Best Achievement in Directing – TV Telenovela / Soap – Hlomla Dandala and Joshua Rous (Nominee)
SAFTA Golden Horn Best Actress – TV Soap – Louise Barnes (Nominee)
SAFTA Golden Horn Best Actor – TV Soap – Clint Brink (Nominee)
SAFTA Golden Horn Best Actor – TV Soap – Shona Ferguson (Nominee)
Audience Award Most Popular TV Soap (Nominee)
SAFTA Golden Horn Best Post Production Team on a TV Soap (Winner)
2013
SAFTA Golden Horn Best Actor – TV Soap – Clint Brink (Nominee)
Audience Award Most Popular TV Soap (Nominee)
SAFTA Golden Horn Best Achievement in Scriptwriting – TV Soap/Telenovela – Lerato Khanye, Mark Wilson, and Thomas Hall (Winner)
SAFTA Golden Horn Best Actress – TV Soap – Louise Barnes (Winner)
2014
SAFTA Golden Horn Best Achievement in Directing – TV Telenovela / Soap – Sanele Zulu (Nominee)
SAFTA Golden Horn Best Actress – TV Soap – Masasa Mbangeni (Nominee)
Audience Award Most Popular TV Soap (Nominee)
SAFTA Golden Horn Best Ensemble – TV Soap (Winner)
2015
SAFTA Golden Horn Best Actress – TV Soap – Masasa Mbangeni (Winner)
2016
Audience Award Most Popular TV Soap (Nominee)
2017
SAFTA Golden Horn Best Actress – TV Soap – Masasa Mbangeni (Nominee)
Audience Award Most Popular TV Soap (Nominee)
2019
SAFTA Golden Horn Best Achievement in Editing – TV Soap (Nominee)
SAFTA Golden Horn Best Actress – TV Soap – Kgomotso Christopher (Winner)
New Vision International Film Festival Annual Award for Best African Actress – Nqobile Khumalo (Winner)
2020
SAFTA Golden Horn Best Supporting Actress – TV Soap – Kgomotso Christopher (Winner)