Nomalanga Shabane (born November 30, 1993; Age: 29 years old) is a fast-rising South African actress who rose to prominence through her role as Cocoa in Uzalo, the popular local soapie.
Shabane portrays an interesting character on Uzalo. Although the project is not her first work as an actress, she earned her career breakthrough, massive fanbase, and impressive net worth through the show. Learn all the facts about the actress' personal life and career in the paragraphs below.
Nomalanga Shabane's Biography Summary
AGE: 29 years old
BIRTHDAY: November 30, 1993
BIRTHPLACE: Verulam, KwaZulu-Natal province
BIRTH SIGN: Sagittarius
ETHNICITY: Zulu
Nomalanga Shabane is 29 Years Old
Uzalo actress Nomalanga Shabane was born on the 30th of November 1993, making her 29 years old. Shabane is of Zulu descent; she is a native of a rural community called Verulam in KwaZulu-Natal province, South Africa.
She keeps a low profile on her family members, background, and relations. This explains why the identities of her parents are not known to the public yet. Again, she hasn't really opened up about her childhood, life before fame, and other family members.
Shabane has kept her fans wondering over the years if she is the only child of her parents as she has never mentioned having grown up with any sibling. Well, no one knows why she decided to keep her family away from the curious media and public, and her fans are not surprised, considering that she is a private person.
The Uzalo actress completed her basic education levels in her region. She had her high school studies at the renowned Glenhaven Secondary School, after which she enrolled at the University of South Africa to further her studies.
She graduated with a Bachelor's degree in Secondary Education upon completing her studies. However, the particular year she graduated from the institution is not public knowledge. It is not known if she took up acting classes in any of the drama institutions in the country after she left the university.
The Talented Actress Launched Her Career at the Age of 26
Nomalanga stormed the South African acting industry in the year 2019 at the age of 26. She made her first screen appearance as the character Nobuhle Mthembu in the 2019 drama "Love Lives Here," for which she earned positive feedback, recognition, and an honorable mention.
She also went on to bag a lead role in the award-winning short film 'The Letter Reader' in the same year. The project won the Golden Horn Accolade for the Best Short Film at the South African Film and Television Award and also boosted Shabane's growing career.
Since 2021, Nomalanga has been portraying the character Cocoa in the most-watched South African soap opera, Uzalo. She broke into mainstream success through her role in the TV series.
Her character, Cocoa, is a prostitute and gold digger who takes pride in her trade. Though Cocoa has a soft heart, she sometimes bullies people around her, especially her friend Nyawo who linked up with her while searching desperately for a girlfriend.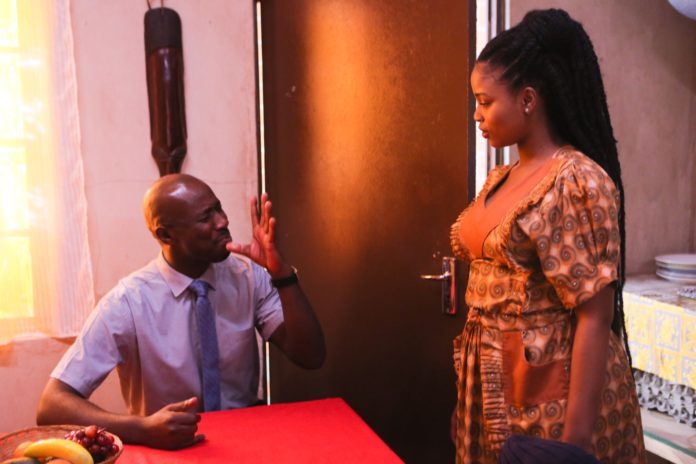 The actress may have played a lead role in an award-winning short film, but the public still considers Uzalo as her most prominent work since she became a professional actress. Not only fame, but she has also enlarged her bank account from her salary as an actress on the show.
She is one of the well-loved actresses on the show for several reasons. In addition to her top-notch acting skills, Shabane is a multilinguist. She fluently speaks three languages which are Zulu, isiXhosa, and English.
Nomalanga is definitely one of the actresses to watch out for in the entertainment industry. Although the fast-rising talent is yet to win an award or bag a major film role, she is considered one of those to replace old hands in the industry in the future.
Nomalanga Shabane's Movies and TV Shows 
Love Lives Here (2019, film)
The Letter Reader (2019, short drama)
Uzalo (2021, TV series)
Nomalanga Shabane is Not in Any Known Marital Relationship
Actress Shabane is not married presently, nor has she been married in the past. The sensational actress has not given birth to kids for any man as well. She is supposedly single and ready to mingle with the opposite gender. A lot of her fans believe she is not dating anyone at the moment because she hasn't mentioned having a boyfriend publicly.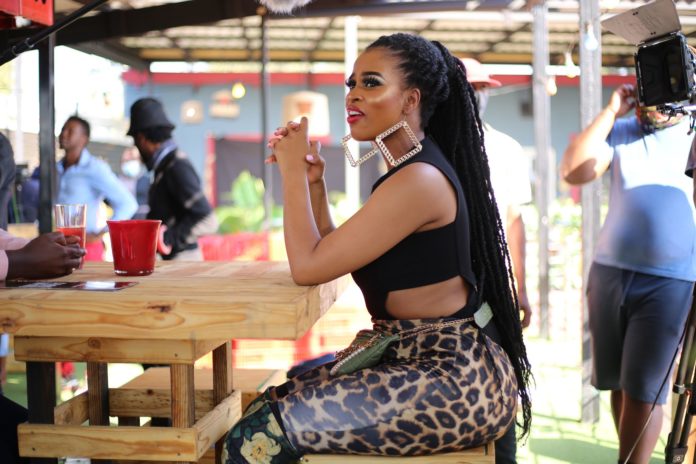 Also, there is no record of her past relationships with men, which could be an indication that she has been flying solo all these years. Being a private person, it could be she is dating someone secretly and keeping her fans in the dark about her love life.
Shabane may be outspoken on the screen and vocal about her career in real life, but she is a different person when it comes to matters pertaining to her personal life. She is always careful not to dish out information about her personal life and enjoys keeping them to herself.
It appears her main focus is growing her young career to an enviable height and becoming a better version of herself as an actress.
The Verulam-born Star Doesn't Use Social Media Regularly
Nomalanga Shabane doesn't belong to the crop of South African entertainers that uses social media often. Although she has her personal accounts on popular social media platforms like Twitter, Instagram, and Facebook, she is not always active on them.
#Uzalo #UzaloLearn
Nomalanga Shabane AKA Cocoa The Cure To

Pneumonoultramicroscopicsilicovolcanoconiosis

noun

An invented long word said to mean a lung disease caused by inhaling very fine ash and sand dust.: pic.twitter.com/SRsbvMPq4a

— 𓂀Professor.Ⓜ︎Ⓣ︎Ⓚ︎.Ⓜ︎Ⓞ︎Ⓚ︎Ⓗ︎Ⓐ︎Ⓣ︎Ⓗ︎Ⓘ︎✞︎.: (@MokhathiDr) September 29, 2021
She only shares mandated updates on them once in a while to maintain her sizeable social media following, especially her Facebook page. The actress's account on Instagram is private, which makes it difficult to find out certain things about her, such as her lifestyle off-camera, relationship status, and more.
The actress's Twitter account is where she mostly shares information about her professional job. You can still follow her on Instagram via nomalanga_shabane. She has over 9,000 followers currently and has posted over 20 posts.
Who is the Real Pandemic? #Uzalo

— Uzalo- Mon – Fri 8:30pm (@Uzalo_SABC1) September 29, 2021
Her Twitter account (@Nomalanga_S) has over 100 followers, and she basically retweets on the platform. The Verulam-born actress is being followed by over 14,000 people on her Facebook page – Nomalanga Shabane.