Benjamin Dube is a reputable gospel singer whose music ministry has been a blessing not only to people but also to his family. He is one man in the gospel music industry whose love for music has brought fame, fortune, and connection with international acts such as Israel Houghton, Kirk Franklin, Bishop TD Jakes, Bishop John Francis, Bishop Tudor Bismark, Andrae Crouch, and many others. Benjamin Dube's sons are also talented and blessed with amazing voices that have impacted the lives of many too.
The well-traveled preacher is a great dad to his children. In fact, he is not just their biological father but also their mentor and role model in all facets of their life, especially in music. Benjamin Dube's sons are already on their path to greatness. They have, over the years, proved that they are truly the offsprings of a music legend and that it runs in the family.
Benjamin Dube Has Four Sons From Two Marriages
While many people know that the gospel singer has four sons, only a few are actually aware that his first three sons were born to him during his first marriage. Dube's first marriage was to Phindile Valencia Dube. The exact year they tied the knot and the year they divorced are not open to public scrutiny.
A couple of years after his first failed marriage, Dube went ahead to give love a chance again. He ended up taking Thabile Dube as his second wife. However, things turned sour between them after some time, and in the long run, the couple decided to end their marital relationship.
Thabile gave Benjamin his last child, who is now fast-growing into a man. The gospel music star hasn't remarried since he parted ways with Thabile. He is very much focused on his ministry and raising his sons.
Meet Benjamin Dube's Sons
The respected preacher's older sons are all doing great, both musically and professionally. Many people do not actually know much about them, hence, the essence of this session. Keep reading.
1. Mtho Dube
Date of Birth: August 20
Parents: Benjamin Dube and Phindile Valencia Dube
Mtho is the first son of Benjamin Dube and his first wife. He is an award-winning musician, producer, songwriter, and engineer. He attended the Academy of Sound Engineering in Johannesburg, after which he became a sound engineer. Mtho also forms part of his father's singing group as a backup singer. He has gone on several tours to many countries with him.
Benjamin Dube's first son is in a relationship with a beautiful lady whose identity is yet to be revealed. However, he has never been involved in any form of scandal. Mtho was born on August 20 (his year of birth is yet to be publicized).
2. Sihle Dube
Date of Birth: 10 April 1991
Parents: Benjamin Dube and Phindile Valencia Dube
Sihle is Mtho's immediate younger brother. He was born by Benjamin's first wife Phindile Dube, in South Africa on 10 April 1991. He is a singer, songwriter, copywriter, Voice-over artist, MC, speaker, and presenter. Sihle attended Vega college in Johannesburg. Like his elder brother, he is passionate about music. Though Sihle does so many things for a living, he is a copywriter by profession. Sihle seems to be in a relationship. He doesn't speak much about his love life, but he appears to be in love with the lady from what is obvious.
3. Buhle Dube
Date of Birth: N/A
Parents: Benjamin Dube and Phindile Valencia Dube
Happiest zala day to you bro more Grace @benjamin_3rd 🎉🎊🥳🎈🎂🎂♥️ pic.twitter.com/FOeNwQtvaQ

— Marvelous Mbali #AngesabiLutho #TGS (@Mbali21250642) February 11, 2021
Buhle is the youngest of Benjamin and Phindile's kids. Besides music, he is very passionate about Arts, and he graduated from the National School of Arts. Buhle is reportedly part of the famous musical group Sarafina. He also aspires to be a musical theatre consultant/practitioner. It's unknown if he is in a relationship, but we can confirm that he hasn't been involved in any sort of scandal.
The Gospel Music Singer's Youngest Son Was Born In 2007
The youngest of Dube's sons is called Mangi Dube. He was born on 13th December 2007 in South Africa. His mother is Thabile Mapila Dube, Benjamin's second ex-wife. Mangi is still young to choose a career for himself, but he will definitely choose at the right time.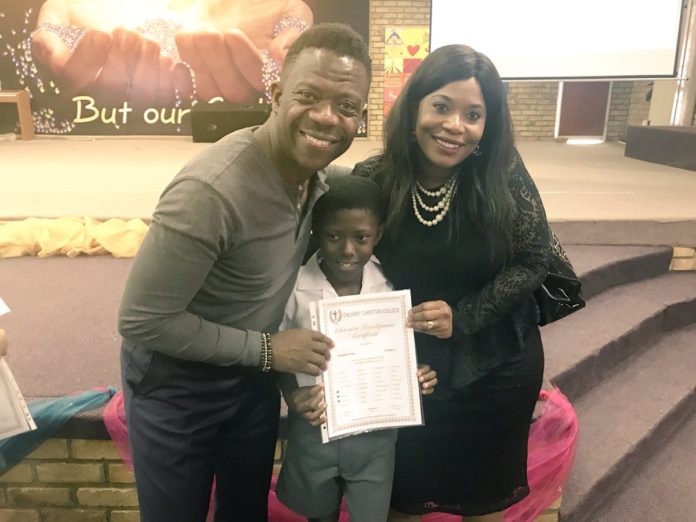 He is not part of his older brothers' musical group as he is still young. More information about his personal life is not readily available for public consumption.
Did Benjamin Dube Influence His Kids' Career Paths?
It is believed that Mr. Benjamin Dube, in many ways, influenced the career paths his children have chosen for themselves. Apart from imbibing the passion for music from their young age, he doesn't hold back when it comes to sponsoring them in any godly endeavor. While the young men are apparently putting in their best to surpass or at least match up to their father's intimidating profile, they are also grateful to him for his roles in their lives.
Mr. Dube once admitted in an interview that he didn't force music on his kids or even tell them the kind of music to sing. His kids apparently fell in love with music naturally after hearing and seeing their father sing and play musical instruments right from the beginning of their lives.
Facts To Know About Benjamin Dube's Sons Musical Group
Irrespective of their individual careers, Benjamin Dube's sons still meet together for some wonderful music time. In fact, the first three belong to a gospel music group known as The DUBE BROTHERS. The group was formed when their eldest brother Mtho was just eighteen years old.
The Dube Brothers had their first recording with their father in the song titled Worship in his Presence, after which they did another one captioned: Healing in His Presence. The latter eventually pushed them to the spotlight.
🚨"B.L.O.O.D" is now available on all digital platforms… Click link on our bio & Be Blessed 🙏🏾🙏🏾🙏🏾 #BecauseLoveOverpaidOurDebt #B.L.O.O.D #ThankYouLord pic.twitter.com/in2tcYTYJO

— Dube Brothers (@DubeBrothers) September 28, 2018
After several tours with their father, the brothers eventually started making their own music. Their debut album The Dube Brothers – Stepping Up, released in September 2013, was a huge success. One interesting thing about the Dube Brothers is that they have unique soulful gospel music that attracts both the old and young, secular and religious people. The brothers are currently enjoying the success of their debut album and other songs they have released. They also have plans of releasing more songs soon.
A Look At Benjamin Dube's Relationship With His Sons
Minister Benjamin Dube has learned a lot from his two failed marriages, part of which he uses to counsel young and aspiring couples. He has been raising his four kids all by himself ever since his second wife left him. His closeness to his children apparently paved the way for him to strengthen the father-son bond between them.
It's amazing to know that he still finds time to look out for them despite his busy schedules. In a nutshell, the South African celebrity gospel music artist keeps a cordial and lovely relationship with his sons. The five of them live together in their Johannesburg-based mansion.