Thabile Dube is a beautiful, vibrant, and hard-working woman who is best considered the Dube ministry's first lady. She used to be a huge motivation and source of strength to her husband until things turned sour between them and eventually fell apart. Thabile and Benjamin's marriage wasn't bad initially; they admitted they were truly in love and had good and memorable times until trouble came and took over, leading to several ugly court battles. Though elaborate details about what transpired between the couple are yet to be publicized, the most stated reason was domestic abuse, which made marriage difficult for both of them.
Thabile And Benjamin Dube Spent A Couple Of Years Together Before They Divorced
A lot is still unknown about Benjamin Dube's marriage to Thabile, just like his first wife. However, we know that Thabile and her ex-husband lived together for many years. The exact number of years they were married is unknown, but it is widely believed that they spent over five years as husband and wife, considering that their child is more than eight years old at the time of their separation.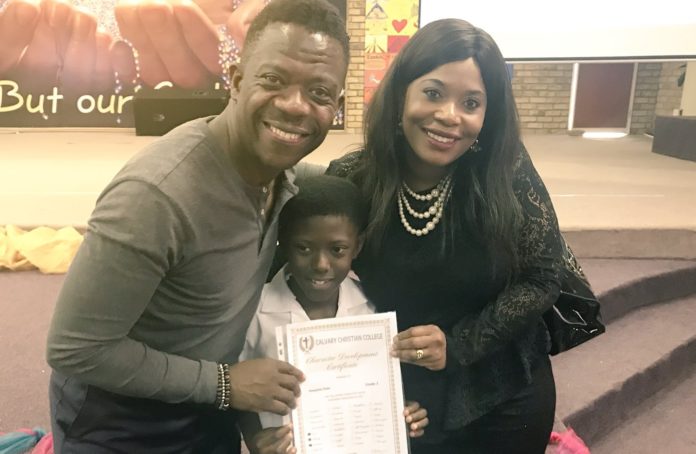 It is also difficult to tell how they met as neither the gospel musician nor his ex-wife has opened up about how their love story began. Mr. Dube's marriage to Thabile was his second marriage, while it is believed to be his ex-wife's first marriage. At the time of their marriage, Mr. Dube was already popular for his powerful gospel songs and prominent personality.
Their wedding ceremony was quite a huge one as it was attended by notable people from all works of life who gathered to share in the gospel music singer's big day. Though Benjamin hasn't confirmed it, rumors have it that Benjamin was seeing Thabile while still married to his first wife. In fact, some sources claim their closeness was one of the reasons his first marriage crashed.
The Couple Ended Their Marital Relationship Following Irreconcilable Differences
Thabile and Benjamin, like every other couple, had their fair share of marital challenges during their time together. They must have gone through several ups and downs while trying to build a blissful home. The couple is believed to have had several altercations and quarrels that resulted in the public knowing about them. Unfortunately, the two decided to divorce due to irreconcilable differences in their marriage, which almost became life-threatening. Benjamin Dube's allegation that his wife abused him on several occasions also triggered the divorce.
The gospel music singer accused his wife of being abusive both physically and mentally towards him during their marriage. In one of his interviews, he talked about how he has lost hearing in one of his ears because his wife stabbed him with a car key in the middle of a heated argument. He also mentioned other instances where his wife would attack him physically and beat him up several times.
In her defense, Thabile mentioned that her husband always visits his first wife and even comes back to rub it in her face saying she bakes nice scones for him. Thabile was also devastated after her ex-husband accused her of practicing witchcraft during a church service in his ministry. These issues and more reportedly contributed to them getting a divorce after a couple of years together. It is not publicly known if they took any step towards ironing out their differences.
Their Divorce Earned Them A Great Deal Of Public Attention And Media Coverage
When Thabile and her ex-husband decided they've had enough of crisis-torn marriage and sought a divorce, their decision was met with mixed reactions, disappointments, and great shock, especially from their fans. The South African media outlets and some other media houses outside the country also followed up the incident, thereby creating room for massive media coverage on their embattled marriage.
Information on the couple's court battles is difficult to come by as they haven't been made available to the public. However, it revolves around abuse and defamation of character.
A Look At Thabile Dube's Time As Ben's Wife And A Step-Mother To His Older Kids
Nothing beats the happiness, love, and blissfulness that follow a fresh marriage. Although these traits are found in homes where couples genuinely love themselves even after living together for several years, they are common among newlyweds.
We can recount Thabile and Benjamin's marital journey in their first few years together, but we are certain it was all shades of amazing. The two found love, and in their intimate moment, they were able to make a baby named Mangi Dube. He was born on December 13, 2007. Further details about his personal life are under the radar currently.
Benjamin has three older sons who came from his first failed marriage. Their names are Buhle Dube, Sihle Dube, and Mthokozisi Dube. The trio is already following their father's footsteps in the music ministry. They make up the gospel band, 'THE DUBE BROTHERS.'
There is no adequate information on how Thabile treated her stepchildren, but it is a known fact that they all lived together in their house and that she seemed to be close to them. Her husband, Benjamin, is also close to all his children. He often spends quality time with them, and they often feature in some of his albums.
Where Is Thabile Dube Now, Has She Remarried?
Thabile Dube seems to have since moved on with her life since their divorce. Also, it is difficult to tell if she is currently married or simply dating someone secretly. The former first lady of High Praise Center ministry has continued to keep a low profile since her marriage crashed. However, one certain thing is that Thabile is very proud of her various accomplishments so far.
Mr. Dube, on the other hand, is doing great, both a musician and a reverend in his ministry. He is also a marriage counselor who counsels young and intending couples about marriage based on his experience and what to do when faced with marital issues. Benjamin hasn't remarried as well. He is apparently focused on doing the work of the Lord and moving his ministry forward with his kids.