Art festivals, annual Oyster festivals, surfing, camping, and diving, is there anything you can't do in Knysna, South Africa? The town is located in the Western Cape Province of the country. Here, places like The Garden Route, Knysna Lagoon, Buffalo Bay, Featherbed Nature Reserve, and the Wild Oats Community Farmers Markets, should be on everyone's 'to explore' list.
A quick glance at the city's Map reveals landmarks like Prince Alfred Pass, Margaret's viewpoint, Cloud 9, and Dalene Matthee Memorial (a must for fans of Dalene Matthee's books; read Fiela's Child if you haven't already). With a variety like this, you can never run out of things to do in Knysna South Africa, whether it is visiting its Elephant Park or bird watching in the Garden of Eden.
This beautiful serene environment, known for its beautiful beaches, idyll lakes, and mostly its indigenous forests are also home to over 200 types of fish, a surplus of forest birds, a wide array of sea horses, and the only Forest Elephant in the country. The environment and beautiful weather provide limitless opportunities for fun activities, especially fun outdoor activities. Flea Markets, cafes, and craft shops add to charm and hospitality the small town provides.
Unfortunately, in 2017, a Cape storm caused major parts of Knysna to be devastated by fires. As a result, many homes, as well as businesses, were destroyed, while over 10,000 people were forced to evacuate. Since then, tremendous efforts have been made in rebuilding the town and today, Knysna still remains one of the best places to be while visiting Western Cape.
Things To Do In Knysna South Africa After the Fires
1. Forest Explorations and Trip to Knysna Elephant Park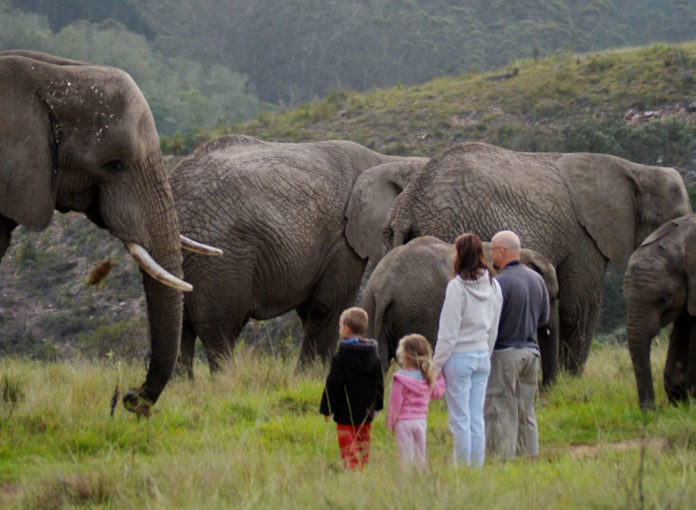 Known for having the largest forest in South Africa, explorations of Knysna forests are fans' favorites as it allows visitors to venture into an era when elephants walked those forests. Forest explorations also appear to be a favorite for those who have read Circles in a Forest by Dalene Matthee. There was an era when Knysna was home to a large number of elephants but as years passed and their numbers dwindled, elephants can now be seen at the elephant sanctuary.
The Knysna Elephant park extends a safari offer to all visitors with an opportunity to touch any of the three elephants that grace the park. There are also vehicles that leave the reception every thirty minutes so the wait is never long. The delightful experience of walking with the elephants is also tendered.
2. Visit the Knysna Heads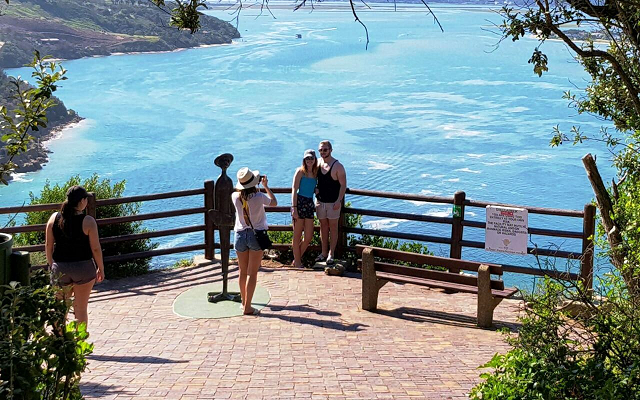 Another favorite spot for visitors is 'the heads'. The Knysna Heads are a pair of vividly colored cliffs which can be found at the base of Knysna's lagoon. It is a famous landmark along the Garden Route. The eastern head overlooks a dazzling view of the lagoon, Indian Ocean, and the Outeniqua Mountains, while the western head is privately owned by the Featherbed Nature Reserve. While the eastern head is accessible by car, the western head can only be accessed by ferry. There are usually four-hour excursions to the reserve from the Knysna Waterfront every day.
3. Knysna Waterfront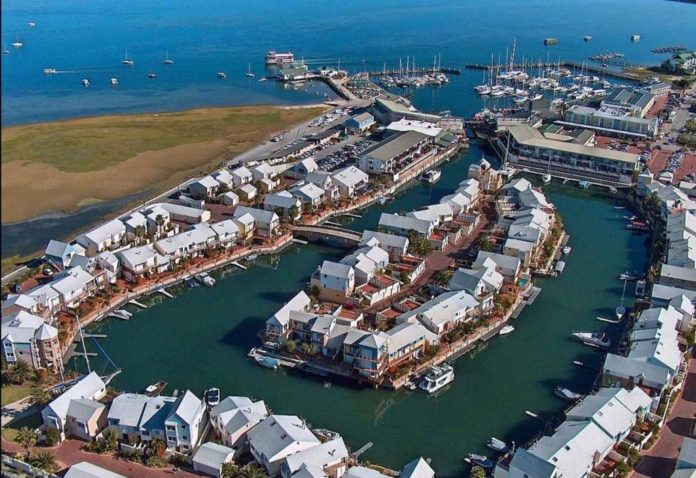 The Knysna Waterfront is another exciting attraction, mainly because it is chief residence to Knysna's nightlife, housing several restaurants, clubs, and bars where the patrons can enjoy their drinks while watching Knysna's beautiful sunset.
It is also a chief destination town for those who enjoy golfing as it has many world-class golf courses to brag of. Because of its plethora of outdoor activities, it is also known to attract runners, hikers, fishermen, kayakers and many other outdoorsmen.
4. Take a Township Tour
While Knysna South Africa has several tourist attractions, it also has informal settlements or township, like most South African towns. With companies like Emzini Tours, you'd be sure to get an insight into the life of the local Xhosa tribe. While there, you will visit places like local schools, businesses, and restaurants where you will have the opportunity to get the taste of authentic African cuisine.
5. Attend Knysna Oyster Festival 
Food enthusiasts and lovers of life, in general, should consider visiting the annual Knysna Oyster Festival which offers a tremendous selection of local delicacies to choose from. You will also indulge in other activities including Knysna Marathon, among others. All these and more are part of the many exciting features that a quiet town like Knysna has to offer, providing an unsuspecting good time.
Check Out: South African Culture, People & Food
Other Things to Know About Knysna
1. Knysna's Weather
The weather here is mostly warm all year round because of its oceanic climate. This is characterized by hot summers and chilly winters. It has one of the highest rainfall percentages in South Africa and remains evergreen as a result of this. Its wettest season comes between June and August.
This moderate weather found in Knysna South Africa makes it an all-year-round tourist destination. The warm weather all through the year has been credited as the primary reason, senior citizens move to Knysna after retirement.
2. Accommodation In Knysna
Knysna's subtle environment provides an experience that is unique and wholly different from what other South African cities provide. The quiet, serene town that is currently home to over 51,000 citizens has been home to many notable people such as Theodora Lee, Casper Lee, Thomas Henry Duthie, and George Rex who is largely credited as being the founder of Knysna.
Accommodation here is generally more on the affordable side than in the bigger cities, probably because the picturesque town attracts considerably fewer visitors than its more populous counterparts. The town which is mostly located on the northern shore of Knysna Lagoon has a variety of accommodations ranging from boutique hotels to cottages and the likes.
Some of the popular accommodation venues include Syringa Tree Cottage, the Paradise Heads Self-Catering Guest House, and the Knysna River club which offers free wifi. Others are Protea Hotel Knysna Quays, Hillview Self Catering Apartments, and Hide Away Guesthouse.