Khosini Dlamini was a South African pilot who died on September 2019 and is best remembered as the brother of Minnie Dlamini Jones, the on-air personality, actress and model.
A sibling bond is a unique bond most people cherish more than any other thing. South African actress Minnie Dlamini-Jones once shared an amazing sibling relationship with her beloved younger brother, Khosini Dlamini, for over two decades, and it was such a heartwarming bond. Their friendship and love for each, was, however, ruined by the painful death of Khosini.
The young man passed away tragically in September 2019 after battling seriously with a ruptured brain aneurysm. The condition simply refers to a bulge in a blood vessel in the brain that could rupture or leak. As a result of the condition, Khosini spent about 23 days on life support in the hospital, struggling to live for his family.
Sadly, the young man couldn't make it despite all efforts to save his life. He gave up the ghost in the presence of his family and friends. Before his shocking demise, Khosini was Minnie's favorite sibling, best friend, and confidant. The two were very close and also shared lots of memorable moments.
Summary of Khosini Dlamini's Biography
Full name: Khosini Dlamini
Gender: Male
Death Date: September 2019
Ethnicity: Black
Nationality: South African
Marital Status: Unmarried
Khosini Dlamini 's Parents:

Queen Dlamini and Jabulani Dlamini

Siblings: Minenhle Dlamini
Occupation: Pilot
Famous for: Being the brother of Minenhle Dlamini
Khosini Dlamini Was Greatly Loved By His Family 
Being the youngest child of his parents, Khosini was naturally loved by both his parents and siblings. In addition to being deeply loved, he had their attention on his side, and he loved every bit of it. His parents (Mr. Jabulani and Mrs. Queen Dlamini) and 'big sister' Minnie also made sure he had a comfortable and pleasant childhood up to the time of his death.
During their mother's 60th birthday, Khosini, Minnie, and his elder brother Maphe made sure their mother had a colorful birthday party. The siblings came up with amazing plans for their beautiful mother's grand party, and everything turned out pretty good and charming.
Khosini is particularly close to his elder sister, Minnie. Their closeness began in their childhood, and it never grew less or feeble till the day Khosini drew his last breath.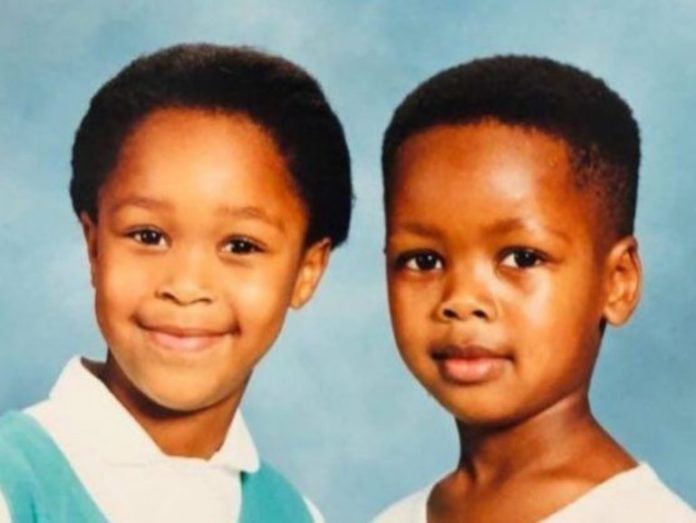 Apart from hanging out and attending several occasions together, the siblings had a reputation of publicly showing love to each other.
Watching the Michael Jackson Weekend on VH1 with my brother @KhosiniDlamini, we just die at the PURE GENIUS of the man♥

— Minnie Dlamini (@MinnieDlamini) June 22, 2012
When Minnie was verified on Twitter in 2013, Khosini Dlamini was among those who congratulated his sister for the feat. The two really had each other's back until the day tragedy struck and left the actress completely devastated and overwhelmed with grief.
Congratz to @MinnieDlamini for being verified on twitter… Heeeeeeeectic!! Love you sis.

— Khosini Dlamini (@KhosiniDlamini) November 27, 2013
Khosini shares a special bond with his elder brother, Maphe Dlamini. The two were best of friends and protective of their sister and everything that fostered their friendship and bond. It is not known exactly what Maphe does for a living or where he resides.
He worked in the Aviation Industry
Khosini Dlamini was a licensed pilot who worked in the aviation industry company before his tragic death. He often shies away from talking about his profession so he never mentioned the particular company he was working with or the names of the companies he had previously worked for while he was alive. Like his celebrity sister, he was reserved and hardly share information about his personal life with the public.
However, from what we gathered, it was clear that the young man loved his job. In April 2012, he tweeted about pilots being "plane people with a special air about them." It is not known exactly when he became a licensed pilot, and the number of years he worked as an airman before his death.
Mr. Dlamini was also a former dancer and talented musician, according to his biodata on the social media platform Twitter. He, however, didn't share any information about his dancing talent or music journey with his followers neither did he release any known song.
Khosini Dlamini's Family Has Been Struggling To Move On After His Death
Though Khosini Dlamini has long been buried, his family is yet to recover from the shock of his untimely death. While his parents and older brother haven't publicly commented on his death, his sister Minnie has expressed sadness about the tragic death of her beloved brother many times.
In March 2020, the actress cum model admitted via a tweet that she was finding it difficult to cope with the death of her brother as the pain was unbearable. She shared that the lockdown period afforded her the time to think deeply about Khosini's life and how he passed. Mrs. Jones added that she is still learning to come to terms with his demise.
Also, in October 2019, the TV personality opened up via another tweet that she was struggling with Khosini's death, even though she was doing her best to fix her mind on positive feelings and thoughts as she is still growing from the loss. Even in death, Mrs. Jones has continued to show her late brother so much love and affection.
Some time ago, the Durban-born actress wrote a letter to Khosini Dlamini, sending him great wishes on what would have become his 20th birthday. The Live Amp presenter described him as a pilot who was "flying in the Kingdom of Heaven" and added that her family and loved ones really miss him more than anyone can imagine.
Khosini Was Rumored To Have Died Before His Actual Death
Just days before the young pilot drew his last breath in the hospital, rumors broke out that he had passed on at an undisclosed ICU, where he was being taken care of at that time. The rumor left many people worried, especially Minnie's fans, with many of them reaching out to her to find out if it was true.
The Dlamini family later debunked the report and assured everyone that their son was still alive. Unfortunately, Khosini couldn't win his battle with a ruptured brain aneurysm. He died in September 2019 after spending 23 days on life support.
Khosini Dlamini Was Not Married At The Time Of His Death
Minnie's younger brother was survived by his parents, siblings, and loved ones. He died a single man as he was unmarried and not in any known relationship. Not only Khosini, but Maphe's relationship timeline is also missing in the picture.
However, their celebrity sister is a married woman. She tied the knot in 2017 with her sweetheart Quinton Jones, a former American football cornerback. Mrs. Jones and her husband are expecting their first child together, as announced by the model on Instagram in September 2020.