30-year-old pastor Jay Isreal (born on December 18, 1992) is the head pastor of Spirit Life Church located in East London, South Africa. The good-looking yet controversial pastor has never ceased to be in the news ever since he started his church and it is always for somewhat bizarre reasons. He has been accused of being a fake prophet, doing fake and weird miracles, performing questionable sacrifices, and even running a cult which he admitted to. But despite all these, the "man of God" seems to have a lot going well for him. Whether genuine or not, who are we to judge a man whom "God has called?" But be that as it may, take a look at what we know about his pastoral calling and the miracles he boasts of.
Jay Israel Started His Church at Age 18 in Harare Zimbabwe
Though now popular in South Africa as Pastor Jay Isreal, that is not his real name, neither is he from South Africa. The controversial man of God has his real name recorded as Jacob Dube and he is from Bulawayo Zimbabwe, precisely from the Sangoma lineage. He was born on the 18th of December, 1992, and spent most of his childhood in Zim until he became an adult. However, he revealed he decided to change his name to cut ties with his Zimbabwean family generational curses.
Having answered his pastoral calling as a 13-year-old, it can be said with certainty that Pastor Jay Isreal has been in ministry work for at least over a decade now. He first came to South Africa as an 18-year-old when he visited the country with a group to preach in East London. After their missionary work, they went to the beach to rest and at this point, they met a family they ministered to. From ministering to this family, Pastor Jay revealed they began having fellowship with them and it wasn't long before other people started joining them until the gathering became a church.
Though Pastor Jay's story on how he came into ministry work could easily pass as what is typical for most men of God, some of the claims he has made over the years are a bit questionable. He claimed to have come back from the dead after fasting for 40 days. According to him, he died completely on the 34th or 35th day after which he went to heaven. But miraculously, he was able to rise from the dead and it wasn't long after this supernatural encounter that he started his church.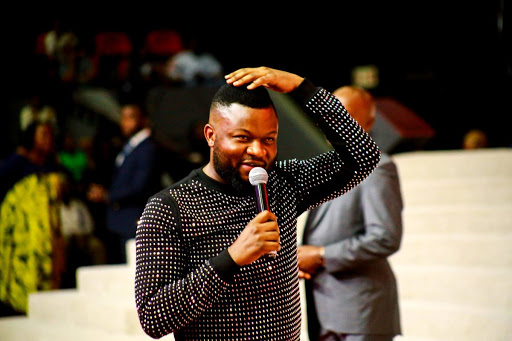 Pastor Jay Isreal relocated his church to East London, South Africa, sometime in 2016. At the time, the church venue was the garage of one of his ex-personal assistants. Not long after they launched the church, news about him was everywhere as he claimed, and he was also seen healing people with different ailments with his miracle powers. As news about him went wild, his congregation also grew to over 3000 and in like manner, his wealth increased. In as much as it seemed that all was going well with him in all ramifications, it soon came to be known that he is as fake as other fake pastors who have been busted in the past. In fact, his former public relations advisor Thabisa Ralawe exposed him.
What We Know About The Controversial and Fake Miracles
Whether it was the miracle of healing an HIV-positive patient, restoring the sight of the blind, or even making the cripple walk, you will see and hear all these and more in Pastor Jay Isreal's Spirit Life Mega Church. But all these latter turned out to be a hoax, perfectly planned and executed by actors whom the pastor hired to convince his members that he truly had miracle powers.
At first, it was the pastor's public relations advisor Thabisa Ralawe, who found out that the respected clergyman often hired actors to perform staged miracles, slept with many women in his congregation with promises to marry them. When all these didn't go down well with her, she exposed the supposed man of God. According to her, Pastor Jay made threats to her and even hired thugs to follow her, threatened to kill her son, intimidated and bullied her. This was what made her file a complaint against him at the Eastern Cape Police on May 19, 2019. However, Pastor Jay couldn't be arrested at the time because he was on the run.
When he couldn't bear the heat of the accusation any longer, in addition to his disappearance and the dwindling of his congregation, the controversial man of God made a YouTube video in 2020 (now deleted) admitting that all the miracles he had performed were staged and acted by people he paid. He also admitted threatening to kill Thabisa Ralawe and doing all that she accused him of. He further revealed how he used dead pigeons, red towels, and a horn to gain supernatural powers which he used to run his smoke screen church which was in actuality a cult.
Despite the weighty nature of the complaint Thabisa made against Pastor Jay, the matter seemed to have quietened with the public left in the dark. Perhaps the duo decided to settle quietly and move on with their lives.
The Pastor Has Had a Couple of Girlfriends
Part of what Thabisa Ralawe revealed about Pastor Jay Isreal was his penchant for women "yellow bone" and students who are members of his church. He easily lured them to his bed with promises of marrying them but would end up dumping them one after the other. According to her, the questionable man of God dated at least 8 of such women all of whom he dumped at one time or the other. Almost in like manner, the pastor admitted that one of the greatest challenges he has faced as a man of God is women most of whom love him and would like to sleep with him. He admitted that he can't give credit to himself for always resisting all the temptations.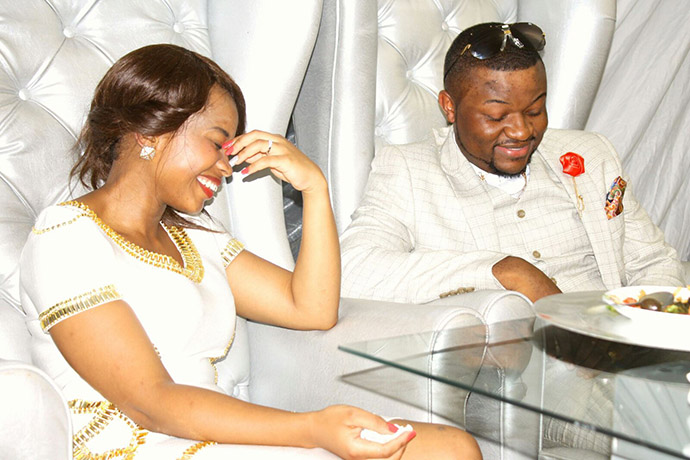 Be that as it may, the women in his life have not all been anonymous. The Zimbabwean-born clergyman is known to have dated Benene Bee and is currently with Khanya Mankayi. Reports have it that while he was dating Benene, everything seemed to be going well with them as he even paid the Lobola, only to call off the engagement after 3 months. Rumors have it that their relationship died because of infidelity. However, it was not revealed whether it was on the part of Pastor Jay or Benene. Not too long after this split, Pastor Jay Isreal began dating Khanya Mankayi and it is believed he will soon walk down the aisle with her.
The Former Fake Pastor Jay Isreal is Now a Changed Man
Though a lot has happened in the ministry of Pastor Jay Isreal, what counts is not how many times a man falls but if he is able to rise up again. Now in Durban, he admitted that while in East London, he lost track of his calling as he was influenced by some people he began associating with. His preaching got diluted and he became more of a prosperity preacher which was what many people wanted to hear. But along the line, he felt empty despite having all he could ask for (materially) at his disposal.
Pastor Jay Isreal revealed he got awakened when he encountered God and fell in love with him again. He began to condemn himself and go through a moment of transformation. He had to leave the church he built in East London and moved to Durban where God told him "it was time." Today, he is reportedly a changed man and is now on a path of preaching the undiluted word of God and winning souls for Jesus Christ.