The famous Itumeleng Khune is well known for his great taste for luxury cars and expensive lifestyle since he came into limelight. The South African footballer plays as a goalkeeper for Kaizer Chiefs in the Premier Soccer League (PSL) and was also on the South African national team as its goalkeeper. He entered the limelight when he saved three penalties from Esrom Nyandoro and Peter Ndlovu against Mamelodi Sundowns in the Telkom knockout final in December.
Born on October 20, 1982, in Ventersdorp, to Elias and Flora Khune, the footballer also has other siblings, among which are Lucky and Makhune Khune. While his father worked as a driver at a mine in Carletonville, he also played amateur football as a striker in their hometown. Khune attended New Nation Westridge, St. Barnabas, and also RW Fick high schools. After he graduated high school, he went further to join the Kaizer Chiefs development program. It was from there that he got to build a name for himself, as well as his fortune.
Khune initially had an interest in cricket because he looked up to Nicky Boje, but eventually, he decided to work on his football skills in other to earn a career that would cater to him and his family. So far, he has made his mark in the history of football in South Africa and because of his remarkable skills and hard work, he was even named to be rated on the FIFA gaming top 10 goalkeeper in 2013.
BioData/Profile Summary of Itumeleng Khune
Name: Itumeleng Khune
Year of Birth: 1987
Place of Birth: Ventersdorp
Nationality: South African
Relationship Status: Married
Wife: Sphelele Makhunga
Profession: Professional football player
Itumeleng Khune Has A Net Worth That Makes Him One Of The Richest In PSL
Khune's lifestyle shows that he's been earning quite a lot from his clubs and other brand endorsement deals. As one of the oldest goalkeepers in the Kaizer Chiefs, he may be earning a salary of around R470,000 when he signed the contract, and he settled for about R5.6 million annually.
It is thanks to this that he boasts as one of the richest players in the PSL. In a list that has other important stars like Bernard Parker, Anele Ngcongca, and Siphiwe Tshabalala, Khune has an estimated net worth of around R21 million. Needless to say, it is directly through his career as a football star or indirectly that he has come by most of his wealth.
Since the 2013/2014 season, his market value as a football star has continued to go higher, which is the main reason why he is one of the richest footballers in the South African football league.
His Salary Is An Important Source Of His Fortune
When he first signed his deal with Kaizer Chiefs, the exact salary of Khune was not revealed, although it was speculated to be the same as what he was earning during the 2015/2016 season, which was R470,000 monthly. By 2020, his salary was still said to be below R500,000, although it had risen to R480,000 monthly.
While this is significant, his salary is still not the biggest contributor to his net worth when compared to his many endorsement deals.
Itumeleng Khune Has Also Made Money from Endorsement Deals
Among the things that have seen him smiling to the bank with big money bags are the numerous endorsement deals that fetch him millions each year. As far back as 2014, he netted in between four to six endorsement deals that were said to fetch him R750,000 to R1.5 million for each.
He has had endorsement deals with many brands through the years, including Kiwi shoe polish, Kentucky, and Vaseline For Men. Also a Nike athlete, he has other deals with Danone's Dan Up, among many others.
Khune has been enjoying millions in endorsement since 2013, but back in 2015 when he struggled with injuries that forced him out for both country and club, Khune lost money when he lost two of his endorsement deals. Although he has not revealed the deals, he revealed his frustration about the ordeal.
He Is Also A Businessman
Outside of football, Itumeleng Khune also registers his name on the list of entrepreneurs. In what has been said to be a move towards sustaining himself with his footballing career coming to an end, the goalie has not only looked up to Cristiano Ronaldo as a role model on the field of play but also in the world of entrepreneurship.
He has often described himself on social media as an entrepreneur and has also shared some photos of himself seeming to have board meetings on social media. However, for now, he has kept the business he is into very close to his chest. His younger brother, Lucky Khune is into the transport business, and he also owns a scrapyard. It is not known if the older Khune is also into the same business line.
His sources of wealth Include

Salary
Endorsement deals
Businesses
Khune Has A Fleet Of Cars
The goalkeeper, if not well known for his outstanding athletic skills then for his love for luxurious cars. The kind of cars he rides is definitely to suit his exquisite taste for expensive and classy cars. His club had a sponsorship deal with Nissan some years ago, so he had the luxury of cruising in a Nissan Duke, a family SUV priced about R320,000. He also had a BMW 1 Series priced between R370,000 and R700,000, which made people believe he has a thing for German car brands.
Khune has owned an Audi RS3, and a Mercedes-Benz C43 AMG, which cost around R1.1 million, and a Jeep Grand Cherokee with the value of nothing less than R807,900.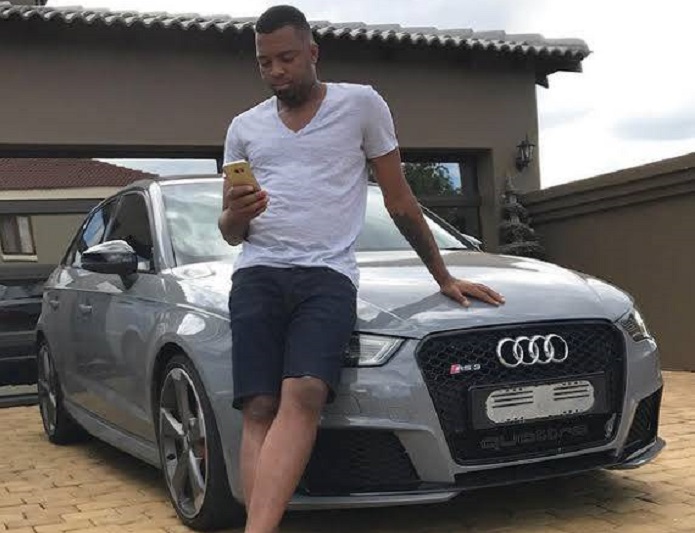 Itumeleng Khune's car collection
Nissan Duke- R320 000
BMW 1 Series- R370, 000 to R700, 000
Jeep Cherokee – R720 000
Audi RS3- R800 000
Mercedes C43 AMG – R1.1 million
A Look Into His Luxurious Mansion
Just as the goalkeeper has a high taste for his cars and the kind of women he has been with, his house is quite a match to his kind of person. The double-story building, which has gulped in millions of rand, has a balcony overlooking a sizeable pool that he uses for his recovery sessions. The house also has a trophy cabinet, which he displays the accolades he has won throughout his career. It also has an in-house gym. In addition to all those, his beautiful crib also has an open-space kitchen.
In 2020, the shot-stopper bought himself yet another home that he shared on his social media handle. Although not many details have been provided about the property, it is known that it has also taken in millions.
Itumeleng Khune Also Gives Out
He doesn't just make money, Itumeleng Khune is also living a life of giving. He is part of the Ballers Empire, a body that describes itself as a movement of professional footballers who believe in the power of collaboration to change more lives.
The Ventersdorp born goalie has made an incredible donation of a massive  R150,000 to an old age home in his hometown. More so, Itumeleng Khune gave his childhood school, Letshelemane Primary School, a donation of R350,000. In 2014, after he won R1 million as SA's top goalkeeper, he gave out half of it in charity.