It's been discovered that some Cell C customers find it difficult to successfully check their numbers on their own or without getting confused along the line. There are various ways you can quickly check your number without stress or having to visit the network provider's office.
If you follow any of the ways mentioned below to check your number, it won't take you much time to know your phone digits. Apart from checking your number, you will also learn how to swap your number with another sim, get the contacts of Cell C's customer care unit, and more.
How to Check My Cell C Number?
If you know how to check your Cell C number, that's great. If you don't, simply read through the methods listed below and choose one. You can go ahead to try other methods if you fail to pull through with the first method.
Method 1: dial *147#
This is the simplest method of conducting a Cell C number check. It is done with any kind of phone and an active Cell C SIM card. To begin:
Dial *147#
You will see a pop-up message with 8 different options to choose from
Select option 8, which is Customer info
Your number will immediately show on your phone screen
You can go ahead to copy or screenshot it for future use
Method 2: dial *147*100#
On your Cell C phone, dial Dial *147*100#
Your Cell C number will be listed under MSISDN
The number is usually given in its international version, so you will have to remove the South African country code 0027 or +27 and then add a 0 to the beginning of the remaining numbers. That's your Cell C number
Method 3: simply call another person
This is another simple way of finding out your Cell C number. To begin:
Pick up your phone and search for the number of a friend, family member, or relative.
Dial the number and you will get to find out your own number.
Note:
Remember that the person must not be close to you for this to work. He or she may be far away from you; all you need to do is tell the person to forward the number to you and if the person is nearby, you can get to see the number yourself on his phone directly.
Method 4: via a customer care agent
Reaching out to Cell C customer care via their number is yet another quick way to retrieve your phone number. To begin:
Dial 135 on your cell phone
Once a customer care agent picks up your call, request your Cell C number
You will have to patiently wait as they verify your SIM registration details
If, in the long run, all the details correspond with what they have on their records, your number will be forwarded to your line. It's that easy
Method 5: Send a Please Call Me
This is one of Cell C's self-service options that is mostly used by customers for various reasons. However, it is great to know that those looking at how to check their Cell C number can also use the service.
To navigate:
Simply send someone a Please Call Me
Such a person will receive a message telling them that your number is requesting to be called back. Your number will appear on the person's screen
You can then call the person asking him to forward your number to you
Remember, you must have a working phone and a strong network to pull through using any of the aforementioned methods and not necessarily airtime or data.
What is The Cell C Customer Care Number to Speak to a Consultant?
The Cell C customer care unit is one of the key departments and busiest units in the telecommunication company. The unit handles transaction and service issues, as well as complaints from customers.
The Cell C Customer care unit is easily accessed by customers and one of the ways they do this is by reaching out to the unit through their number. However, there are other ways to speak to them. You can send them a mail, chat with them on their social media handles, or meet them one-on-one.
To connect to them via their number, you will have to dial either 135 or 084 135.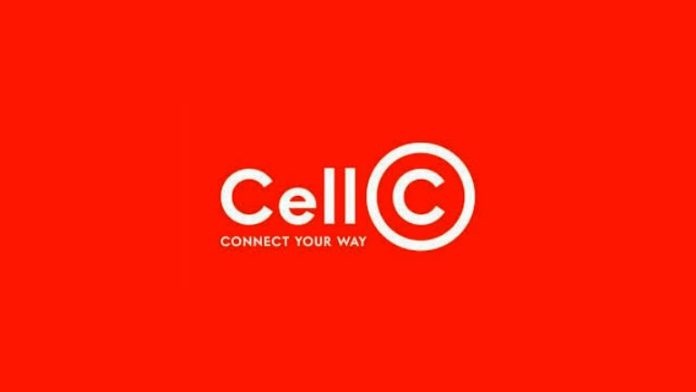 135
This option is exclusively designed for Cell C customers only and it is absolutely free of charge. You will not have to pay a dime when you call 135 from your Cell C phone. Once you put the call across, an agent will pick up and ask for your name and other details (if need be)
Go ahead to tell the person the reason you called and wait patiently as he gets whatever issue you presented sorted out.
084 135
This option is designed for people who would want to call from any other line. Here, standard call rates apply. Also, calls made from any other network or Telkom line are charged at normal rates.
If there are certain issues you may want to settle one-on-one with the Cell C customer care consultant, you can go to their head office at Waterfall Campus, Corner Pretoria Main Road & Maxwell Drive, Buccleuch, Midrand 2090, for assistance.
Note:
Cell C call center operating hours are now open between 06h00 – 22h00 daily due to the lockdown
Wait times have also increased due to limited staff
Other Cell C Self Service Number and USSD Codes
Apart from the 135 and 084135 options, there are other service numbers and USSD codes that can be accessed by customers. The usefulness of these codes cannot be underestimated, especially when customers need prompt responses or in cases where they can't access the internet because of insufficient data.
Take a look at them:
084 145 – Contracts and Upgrades
084 194 4000 – Cell C Business
084 143 29 – Customer Care SMS
084 167 6598 – Customer Care Fax
084 145 – C-Fibre
084 145 – Cell C Direct
147 (fro a cell C phone) – Quick Info Line
084 1234 – GloCell
*147# – To change your current Cell C tariff plan
##002# – To cancel any ongoing call diverts
*#06# – To view your phone's IMEI
*101# – For checking airtime balance, SMS/MMS balance, and data balance
*147*100# – To view your device MSISDN (to retrieve your Cell C number). This option is mostly used by new Cell C users who have not fully acquainted themselves with their new number
*133*1# – For checking WASP subscriptions or blocking an unwanted subscription
*101# – To check the loyalty points you have on your Cell C account
*147*333*Cell C recipient's number*Amount# – To share airtime with another
Cell C user
*111*Recipient's Cell C Number# – To send a please call me to another Cell C user. It can be utilized by both prepaid users and postpaid users
Cell C SIM Swap Number
The Cell C SIM swap number simply means the number to forward your new SIM serial number after purchasing a new Cell C starter pack. SIM swap is done for lost, stolen, or damaged sims.
For Cell C SIM swap number, simply dial 084135 or 135. You can also select option 9 to speak to an agent. However, you can send your new serial number to 084 767 8287.
Interestingly, you can also use other ways to carry out this transaction. They include:
To begin, dial 084135 from a landline or any cellphone. However, you need to have an active Self-Service PIN for it. Select option 1 for "Manage" and then "SIM Swap".
Visit any of their stores close to you and request a SIM Swap.
Note:
After swapping your sim, you have to wait for at least 2 hours before inserting the new SIM card into your cellphone. If the line did not reflect at the end of the stipulated time, simply put a call across Cell C's customer care department. They will take it up from there and get it sorted out.
The procedure above is not the same as porting a number. Both are entirely different.
Cell C Port Number
Before we talk about the Cell C port number, it will be ideal to know what porting entails. In simple terms, the service is one that simply enables potential customers to join the Cell C network without having to go through the call center or their physical store.
There are several reasons people port their numbers and one of them is to take advantage of an eSIM functionality offered by a different network. And most people prefer keeping their mobile numbers while enjoying a better deal.
Customers are allowed to port from one service provider to another; let's say from MTN to Cell C, and from Cell C to Vodacom, etc.
For prepaid customers, here is the Cell C mobile number porting procedure and steps to change your prepaid line:
Buy a Cell C Starter Pack
RICA your SIM
SMS your new SIM serial number to 084 767 8287
Two confirmation SMSs will be sent to your old SIM
Wait for your old SIM to lose network service and then insert your new Cell C SIM and connect
The process above can be exclusively utilized by prepaid customers.
For contract customers:
Porting is easier with any line that is out of the 24-month contract period with a customer's existing network. Here are the two processes that are involved in the porting process.
Advise your current network (within 31 days) of the date you wish to port.
Advise your Cell C consultant of this date and Cell C will arrange to port the number to your chosen tariff package the night of the date chosen. All products and services will be available to use on the day the number is ported.
Note:
The process usually takes a day or two at most, and if you're lucky, 12 hours.
Cell C PUK Number
PUK stands for personal unlocking key. Customers basically use their PUK number to unlock their Cell C SIM, which could be locked for various reasons, including making three wrong PIN attempts.
Here are 5 ways to get your PUK number:
One of the ways to get your PUK number is by dialing 135. Once it connects, select option 9 to speak to an agent. The consultant should be able to help you retrieve it.
Simply log in using your username & password. Then, click on the menu bar and next select Personal Information. You will get to see your PUK number there.
Log in to Self-Service on www.cellc.co.za and view details under Security.
Call 135. Select option 1 (which stands for Manage), then select retrieve PUK.
Then select option 9 and then option 5 and finally option 2. You will be able to retrieve your PUK number.
Cell C Emergency Numbers
Cell C is yet to officially publish its emergency numbers, through which they can be reached in case of emergencies by their customers. However, the brand offers emergency airtime and data for customers who find themselves in difficult or helpless situations.
In addition, Cell C also has an emergency app called Mi-Assist. It is specifically designed to help customers feel safe, manage daily risks, and also offer them emergency services at the touch of a button.
Once the Cell C emergency app is activated and opened, the home screen displays all the panic buttons. Some of the emergency services that are available include:
Panic buttons: For calls to the emergency response center in the event of a medical emergency, home invasion, or car hijacking.
The home assist: For dealing with home emergencies and providing a list of domestic tradesmen to limit, minimize or prevent further damage to the home.
The vehicle assist: This particular service is designed for stranded motorists. It will help them carry out a lot of tasks, including changing a tyre, rescuing keys from inside a locked vehicle, or repairing minor problems such as blown fuses or broken fan belts.
Legal assist: Here, customers are given 24/7 access to qualified lawyers and legal consultants.
The service is available as a mobile application on iOS and Android and is only available for Cell C contract customers for R 45.39 per month.
FAQs
What is Cell C Number Check USSD Code?
The USSD code to check your own Cell C number is *147*100#. Once you dial it on your phone, you will receive feedback showing you your number.
How Do I Get My Cell C Number When My Number Is Not Active?
All the methods of retrieving your cell number mentioned above can be used only when your Cell C number is active – ie. when it is on and has service to make calls and send out messages.
But if for any reason your phone is not active and you need to know your number, you can get it by following the steps below.
Pick up your phone and move to the home screen
Find your way to the 'Settings' icon and click on it
Go to the option 'About phone' or 'About device'
At this point, your phone number will be shown on the screen but if your Andriod phone fails to show the number, you will be provided with the option of selecting 'Status' or 'Phone Identity'
Go ahead to either click on the 'Status' or 'Phone Identity' option to see your phone number on the screen of your phone