DJ Zinhle, born Ntombezinhle Jiyane, is arguably one of the most successful DJs in the African continent. She is well-known in the South African entertainment industry for her mastery and superiority over her contemporaries on the turntable. Zinhle launched her career at a relatively young age, and in all years that she has warmed people's hearts with her beats, she has experienced different forms of success.
Besides DJing, this beautiful lady also makes a lot of money as an entrepreneur, producer, and media personality. She has acquired a significant amount of wealth through these streams of income, as well as a huge fan base.
Summary of DJ Zinhle's Personal Profile
Full Name: Zinhle Jiyane
Date Of Birth: 30th December 1983
Place Of Birth: Dannhauser, South Africa
Occupation: DJ, Businesswoman, Media Personality, Producer
Stage Name: DJ Zinhle
She Has A Stylish Mansion in Johannesburg
For a lot of people, a large house is a representation of the wealth they have, and a way to experience the luxury they would like to have. In the case of DJ Zinhle, this is true.
The DJ is a proud owner of a jaw-dropping mansion situated in the capital city of Johannesburg. It took her 2 years to fully complete the project before she eventually moved into her abode.
During the time her house was under construction, the DJ lived in an apartment located in Bryanston, one of the affluent locations in South Africa. She briefly spent some time as well with fellow South African celebrity, Pearl Thusi, before she eventually moved into her residence in April 2019. She has had her house warming later in the same month, and the occasion was graced by notable faces.
There is not a lot of information available about DJ Zinhle's plushy house, but online pictures of the property suggest the mansion is quite classy and massive. As gathered, the property has a walk-in closet, a chandelier topped kitchen, and a large stairway. Zinhle's daughter, Kairo, has a stylish room as well. The walls in her space have stars on them and a glow in the dark curtain.
Her Watch Collection Is Simply Chic And Classy 
In 2013, the Dannhauser, KwaZulu-Natal-born star launched her wristwatch collection, and it was called ERA, which came from her personal experience of trying to grow a brand and becoming the person she is today. To create her brand and design, DJ Zinhle made several international trips. The wristwatches in her collection, which are mostly designed for women, are fashioned to serve as a sort of encouragement for them to achieve their dreams. Here are the collections under her Era brand.
Adore Edition
The Adore Edition of DJ Zinhle's watches features timepieces that will make great gifts for people in romantic relationships, as they have dials that feature hearts. The prices of the watches in this collection range between R1,099 and R2,029.
Kairo Watch – It's My Time
The watches in this particular collection are designed collaboratively – particularly between Zinhle and her daughter Kairo. It is a great fit for mothers and daughters. The Mummy and Me combo goes for R1,299, while the Kairo brand sells for R699.
Glam-Up Edition
In this lineup, the watches are all stylish pieces and are made in conjunction with popular wristwatch brand, American Swiss. The most expensive one, the RoseGoldGlam-up edition goes for R999.
Others are Imbokodo Glam-Up (R949.00), The Rose Glam-UP Edition Watch (R999.00), Monochrome Glam-Up watch (R949.00), Hers & Hers Glam-Up Combo, Ihawu Glam-Up Edition Watch (R949.000), and Afro Glam-Up Watch (R999.000).
The Afro and Asante Editions
The dials and straps on these watches are inspired by African print. For the Asante watches, they have two straps that are both made with African prints while the dials are plain. The reverse is the case for the Afro watches.
The Asante watches are R300 while the Afro watches go for R649.
Amplified Edition Watches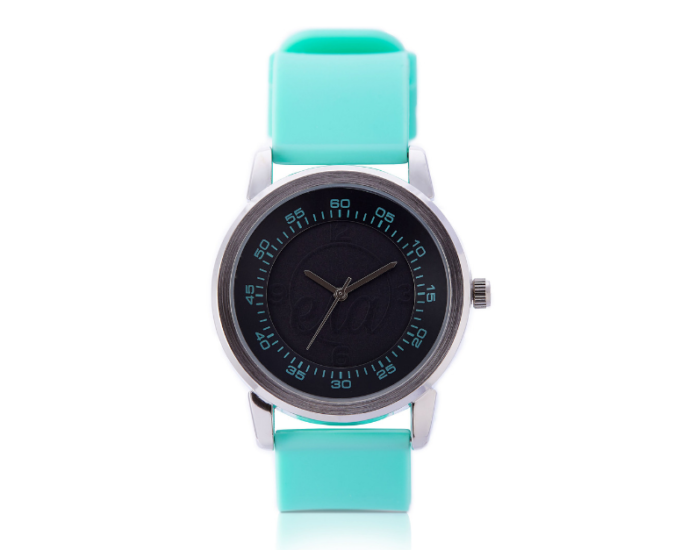 These watches come in plain colors with thick rubber straps, making them easy and comfortable to wear. Prices range between R449 and R549.
What's Her Spending Habits Like?
As a child, Zinhle's mother would not let them take money from family and friends, even when they were gifts. Her mother would make her and her sibling return the money. She did this to teach them that the best type of money to have is the one that was worked for. This is what has guided the DJ's relationship with money.
According to her, she doesn't like to spend frivolously, and although the word expensive is subjective, she would only spend on the things she needs, such as her house and the BMW she recently got for herself.
DJ Zinhle Reportedly Bought A New Whip Recently
DJ Zinhle is known for keeping most of her personal life to herself and being very careful about giving away too much information on social media. However, when it comes to showing off her assets, she doesn't hold back. The media personality recently added a BMW to her properties, and her fans are excited that she is benefitting from her career. Though the DJ didn't say much about the car, some of her fans asserted that she may have received the luxury ride from BMW for endorsing the brand to her over three million followers on social media.
DJ Zinhle Makes Her Money From:
Her DJ career
Her Jewelry line
Watch collection
Club performances
Her Watch Collection Include:
Adore Edition
Asante Edition
Amplified Edition
Afro Edition
Glam-Up Edition
KairoXEraByZinhle
DJ Zinhle's Net Worth Is Fast-Growing
At the moment, there is no conclusive report on DJ Zinhle's net worth. The hard-working media personality has invested in different business ventures, including her jewelry brand that features the sale of wristwatches and bracelets.
The Dannhauser, KwaZulu-Natal-born DJ has also released hit songs that are topping charts in South Africa and beyond and is a proud owner of an academy for all female DJs in South Africa called FUSE.