In 2015, when Emtee released his hit song "Roll Up", detractors made sure to point out that the rapper's flow, as well as the song itself, was quite similar to that of some prominent American rappers. Rapper Wiz Khalifa's "We Dem Boyz" and O.T Genasis' "Coco" were cited as songs that were somewhat identical to his own, sonically and flow-wise, respectively. But what his detractors could not take away from him, however, was the fact that he used mostly South African indigenous languages to rap which caught the attention of heavyweight African artists like Wizkid and AKA who were quick to line up for a remix that was arguably one of the biggest songs on the continent.
Since that time, Emtee has gone on to win a flurry of awards, however, his career trajectory has not quite turned out to be what many and the artist himself had hoped it would be. He launched his solo career under the record label Ambitiouz Entertainment but ditching the label in 2019 – amid controversies – left everyone wondering what happened and what will be coming next.
How The Rapper Launched His Career
Emtee began from his primary school talent show and in the years that followed, he continued to make strides towards making his dream a reality. In 2010, he collaborated with SA rapper Maraza on a song titled "In It To Win It" which saw them make a number of media appearances, giving Emtee the much-needed publicity he needed to take his music to the next level. He was then signed by Kgosi Mahumapelo's Ambitiouz Entertainment – a South Africa-based record label – in 2015.
That same year, the game-changing moment of his career arrived in the form of his debut single titled "Roll Up" which was released that year. The track got major airplay within South Africa and outside its borders, further garnering Emtee his first award for the Song Of The Year at the 2015 South African Hip Hop Awards.
Other awards that he has since won include:
Best Music Video of The Year for Roll Up
Best Remix
Best Hip Hop Album
Listeners' Choice Award at the 2016 Metro FM Music Awards.
Best Music Video Of The Year for Ameni
Best male artiste in South Africa (African Muzic Magazine Awards)
Best New International Act (BET Awards)
Best Hip Hop Act (MTV Africa Music Awards)
At the 22nd South African Music Awards that year, he further took home the Best Rap Album and Amstel Record of the Year awards.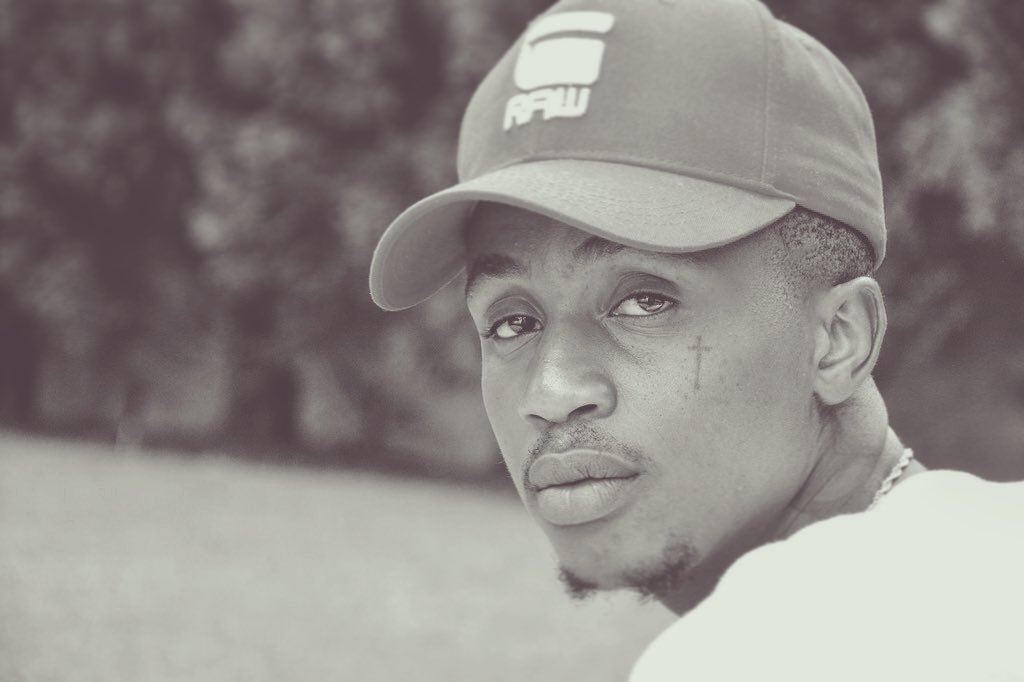 Besides the awards, the single also attracted collaborations with international acts. Nigeria's hip hop sensation, Wizkid was one of the first international artists to endorse the (then) rising star as well as fellow South African rapper AKA as both of them featured in a remix of the Roll Up single (in the same year 2015) which he dubbed Roll Up Re-Up.  
Emtee would go on to release his debut studio album Avery (named after his first son) on December 4, 2015, to critical acclaim. The album hit the right spots in the South African rap music industry and was certified Platinum – as it sold over a million copies worldwide. He released two more studio albums with Ambitiouz Entertainment – Manando (2017) and DIY 2 (2018) which further cemented his place as one of South Africa's biggest music exports. His relationship with Ambitiouz Entertainment began to deteriorate as cracks began to paper in the walls which fractured the bromance and ended in a musical divorce between Emtee and the label in August 2019.
How Controversies and Dissatisfaction Led to His Departure From Ambitiouz Entertainment
In the beginning, the relationship between Emtee and Ambitiouz Entertainment seemed to be a match made in heaven for both parties. However, as would be explained later by the former, several factors led to his controversial exit from the record label which provided his initial platform in the South African music industry. He started complaining about the unfavourable treatments he received from the label for months before his eventual exit.
Ambitiouz Entertainment would come to be known for their highhandedness which was a great source of dissatisfaction for their artists. Emtee was not the first (and only) high profile artist to leave the label. In 2018, the label's legal tussle with Amanda Black, their star artist at the time came to the fore. She left the record label but not without a big cash-out. Black sued Ambitiouz Entertainment over unpaid allowances to the tune of RI million and won in court. This has been followed by a plethora of others who have left the label citing one reason or the other. Some of them include NEO, Gigi Lamayne, DJ Citi Lyts, A-Recce, Saudi, Sjava, and of course, Emtee, among others.
The Roll Up rapper has divulged the reasons he decided to jump the boat stating his former label never appreciated his efforts despite creating regular hits for them. He also accused the label of denying him his awards and also a tour for his third album DIY 2 which was released in 2018. Read his statement on Twitter below:
— JOHUSTLEBURG (@emteethehustla_) August 14, 2019
His Departure From The Record Label Was Celebrated By Many
Following his exit from his former record label, Ambitiouz Entertainment, Emtee has continued to receive the goodwill of the public – his fans, as well as, fellow artists. His former bandmate and label mate, Saudi said in the aftermath that he was happy and proud Emtee left the label as they did not appreciate what he did for them.
Busiswa, a South African singer also jumped to his defense on Twitter during a Twitter tirade between the rapper and his former label. Emtee has also enjoyed a show of support from his fans on Twitter since his exit.
Emtee leaving Ambitious Ent is the best decision he should have made long time ago

Watch his career rise up to the TOP and more music ❤️🤝🔥 @emteethehustla_

— Yesu Nyana Ka Thixo (@uYesuKrestu) August 14, 2019
Now that Emtee left Ambitious Entertainment I can't wait for his collabs with A reece 😭🔥🔥 Hits!!!

— APEX (@APEXworld_) August 14, 2019
Sooo happy that Emtee finally left that toxic record label. It's about damn time. Time to soar 🚀 bro @emteethehustla_ All Of The Very Best 👊🏾

— FreshPrince©®™ (@SirFigo_SA) August 14, 2019
@emteethehustla_ Bhuti, when God says it's time to… It's time. God is Faithful. Always.

You are called to fulfill a God given purpose through the talent bestowed upon you.

Go forth and prosper.

We love, respect and support you.

Indeed, you'll never Fall Off. 🙏🏻 #emtee pic.twitter.com/Z8PY9ToNZo

— Sam Beynon #KanyaCekesheIsFree (@BeynonSammy) August 14, 2019
It's Been Emtee Vs. Ambitiouz Entertainment
It is true that Emtee and his former record label, Ambitiouz Entertainment, are musically divorced but it has not stopped the bad blood between the two. The Manando hitmaker has continued to demand his royalties and withheld entitlements from the record label while the latter has continually hit back with responses of their own.
SOMEBODY TELL @Ambitiouz_Ent I WANT ALL MY AWARDS BACK. THANKS

— JOHUSTLEBURG (@emteethehustla_) October 4, 2019
You still haven't given me the album sales for Avery @Ambitiouz_Ent. Album sold platinum. That's all we know. Where's guap for it?

— JOHUSTLEBURG (@emteethehustla_) April 27, 2020
Hello 10111… we are being harrassed! pic.twitter.com/34lb5N1gpz

— Ambitiouz Ent (@Ambitiouz_Ent) April 27, 2020
Also, the rapper once reminded Ambitiouz Entertainment of all the hits he created for them and how they never reciprocated in their treatment of him.
What Is Emtee Up To Now?
Upon leaving Ambitiouz Entertainment in August 2019, the Avery crooner wasted no time in setting up his own record label, Emtee Records, which according to him would focus majorly on music and entertainment. As part of efforts to boost the new label (which is a subsidiary of his company, African Trap Movement), the rapper in on hand to release a new album titled DIY 3 sometime in 2020. The project will be his fourth album, having released three while working under Ambitiouz Entertainment.
Follow my new label @emteerecords 😁 Big CEO

— JOHUSTLEBURG (@emteethehustla_) September 16, 2019
The album will most definitely feature some (if not all) of the latest singles from the young rapper including Wave, Brand New Day, and Johustleburg – all of which were released in 2020. Fans will expect to see the rapper express himself differently having said he was not allowed to do or say certain things while he worked with his former label. This is a welcomed development and will be expected to boost his $300,000 net worth.
Read Also: Everything You Must Know About AKA (Rapper) Including His Net Worth
Is Emtee Dead? Here's What Really Happened To Him
In 2016, reports of Emtee being killed from a knife stabbing in South Africa circulated the internet. As condolence messages from all corners of the SA music industry were being sent to the rapper, he took to his verified Twitter handle to debunk the reports, adding that he is very much alive and working on new music. The self-titled African Trap Music pioneer has however not been quite able to replicate the success he enjoyed in his debut year although he continues to release music frequently.