AKA's net worth has been estimated at an incredible $12 million. He was a South African rapper counted among the most successful rappers in the country.
He has sold out shows, released record-breaking and chart-topping songs, and has signed some interesting deals in the past. All these have helped him in building fame beyond South Africa and amassing an enviable fortune.
Prior to his death, he was touted as the richest rapper in the country. AKA, whose real name is Kiernan Jarryd Forbes (28 January 1988 – 10 February 2023), was in the habit of not only rapping about things he owns, like other rappers, but also flaunting his chains, wears, cars, and more to all who care to see. The question that many have always asked, however, is on whether he was as rich as many have been brought to believe, or if he was only living a fake life.
Was AKA a Millionaire?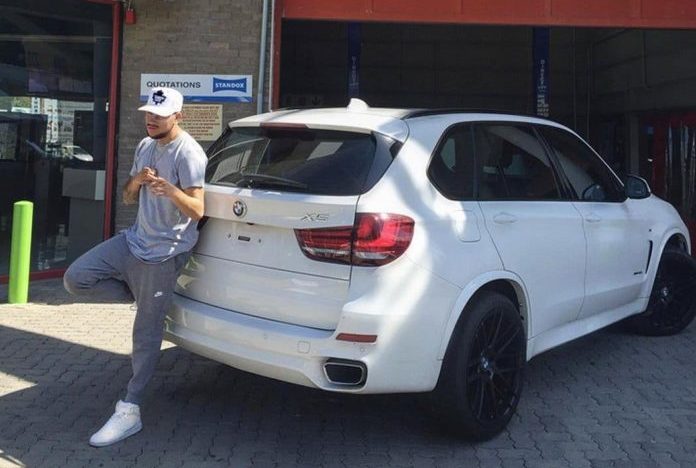 AKA was not only successful, but he was also a millionaire both in Rands and in the US Dollars. Having spent more than a decade in the South African rap scene, he saw his fortune continue to soar mainly because of his music and the exposure he has gotten from it, which has helped in improving his other endeavors.
Said to be $12 million rich, it means he had more than R197 million Rands to his name. This means he was one of the financially most successful music stars in the country. Career-wise, he was also a great success, with albums that have sold into the millions and both local and international recognitions. He worked with international stars like Kanye West and Snoop Dogg.
For someone who made money in millions, Forbes also spent millions, living a lavish lifestyle. In 2017, he revealed that he was as rich as he was because he was in control of his music and career as against when he started his career anew when he was fed on by music labels.
He was The Richest Rapper In South Africa Based On His Net Worth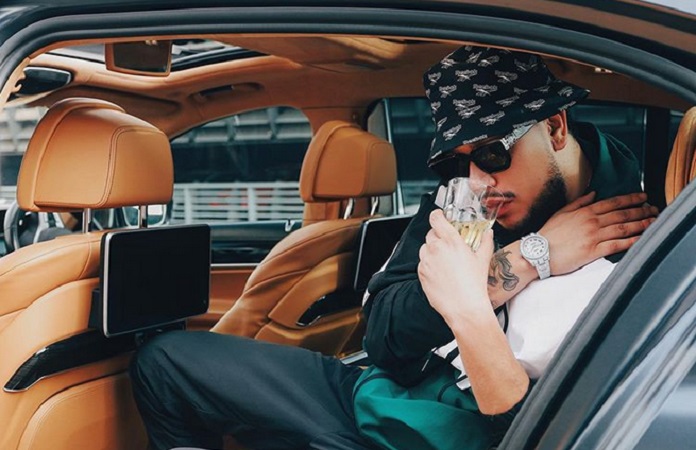 Fans of Cassper Nyovest and AKA can as well continue the argument as regards who was greater in hip-hop between the two, but as far as the numbers go, AKA was bigger, thanks to his net worth that has been estimated at an incredible $12 million. Others who have been seen among the financially most successful rappers in the country are Ninja and Visser of Die Antwoord, both of whom are said to be worth $10 million each, Cassper Nyovest with $3 million net worth, and Nasty C, who is reported to have $2 million to his name.
Back in 2017, it was revealed that he was turning in as much as R130,000 per show after leaving his former record label, Vth Season, and starting his own. More so, he revealed that he was having to fly around the country to perform in at least five shows each weekend.  While this may be stressful, it was sure to read in his bank account.
Through the years, his fortune has kept increasing just as his fame as he continued to throw his net beyond just music. Years ago, SupaMega announced his intentions to get his foot into the sound system business, but nothing has been revealed to that effect since then. He launched a company, Beam Digital, in 2017 together with his business partner Prince "Costinyo" Nyembe, but the company did not last long before it officially closed in September 2018 after he discovered that his business partner allegedly used the company's money to buy a Maserati and the company allegedly owes R2 million in tax while some workers were not paid their salaries.
He also made a lot of money from the numerous endorsement deals he had with various brands over the years. This includes his deal with Rocka Headphones, which he signed in 2016. Other brands that he has signed endorsement deals with include Reebok and Cruz vodka.
In summary, the rapper made his fortune through various means including the following:
Music career- shows, album sales, and production
Endorsement deals with brands such as Reebok, Cruz vodka, and Rocka Headphones among others.
Involvement in business.
The Rapper Bought A New Crib Before The Birth Of His Daughter
Before the birth of his daughter, Kairo Owethu Forbes, with DJ Zinhle, AKA was said to have splashed a good amount in acquiring a home. While he might be someone who doesn't mind splashing his fortune on social media and showing off, he has kept his home almost completely away from the public domain.
Some pictures of the interior of his home have been seen on social media, but not much else has been revealed. The cost of the property, the number of rooms, and other such information are all not available to the public. The property is located in the northern suburbs.
In 2016, after his initial breakup with his baby mama, DJ Zinhle, he was said to have moved in with Bonang for a while before he bought another home in 2016. Although not much has been revealed about the home, we know it has a modern-day decor and a swimming pool.
AKA The Rapper Also Had An Expensive Car Collection
Apart from the things they wear and the house they live in, rappers pride themselves on the cars they drive. With the boxes of clothes and houses well ticked, AKA drove the type of cars that everyone would love to have.
Among his collections were two BMW cars that he was said to have now lost to SARS. The two German machines are BMW a white i8 and a blue BMW X6. While his i8 was valued at a massive R1.3 million, the other ride was also placed at the same amount, and they were bought in 2017.
The SupaMega is, no doubt, someone who loves BMW cars. In 2015, he had a BMW X5, but he later upgraded to the 2016 BMW X6 M, which was more expensive, costing him R2 million. He also had a Volkswagen Scirocco, which is valued at the range of R300,000.
Forbes once surprised his mother with a new car. He reduced his mother, Lyn Forbes, to tears after he gifted her his favorite brand of car, a BMW. The exact model and brand of the car have not been revealed.
Here are the known cars of the MegaSupa, and how much they are worth:
BMW a white i8- R1.3 million
Blue BMW X6- R1.3 million
2016 BMW X6 M- R2 million
Volkswagen Scirocco- R300,000
AKA's Cars And Houses Have Been Seized By SARS
While he continued to live the large life, the SA rapper seemed to have forgotten to give the taxman his share. In total, it was alleged that Mega Super had over R350,000 that he has not paid in taxes as of 2019.
Consequently, it was reported that SARS gave Mr. Forbes a final warning letter in August 2019. In the letter, he was warned to either pay the fine or be ready for whatever might come. The rapper was advised to, at least, make a payment, even if he could not afford the entire amount he owes.
Probably because he ignored the warnings and also failed to make any payment, it was reported that some of his properties, including a BMW i8 and BMW X6, as well as two of his homes have all been confiscated by SARS.
AKA's Death
It was reported in the news that the famous South African rapper AKA was shot and killed on Friday, February 10, 2023, at the age of 35. The 35-year-old rapper was fatally shot in front of a well-known dining establishment on Florida Road in Durban, according to TshisaLIVE.
According to ALS paramedic Garrith Jamieson, who spoke with TimesLIVE, they were called to a shooting shortly after 10.15 p.m. this evening when two guys suffered several gunshot wounds.
When paramedics arrived, they found complete commotion and a scene where two males, thought to be in their late 30s, had suffered many gunshot wounds. The guys were helped by paramedics, but sadly the first man was pronounced dead at the spot after suffering several gunshot wounds and showing no signs of life.