The subtle and mostly unnoticed irony of acting is that the performer has to strive as much as possible to be real. Even as he struts about in a world of make-belief, he just has to be absolutely believable. The ability to put on any character and become them, while perfectly convincing others to believe that you have become them, is what separates the regular actors from the brilliant ones. The fact is that even if Zenzo Ngqobe puts on the cloak of a wolf, he will convince you that he is indeed one.
This man has outdone himself over and over again and he leaves viewers amazed every time. Zenzo does the hard work and has cemented his legacy as a priceless asset to every soap series or movie he has featured in. Apart from being a terrific actor, Zen Ngqobe is also an accomplished music composer, director, and writer.
Zenzo Ngqobe's Profile Summary
Name: Zenzo Ngqobe
Age: 39 years old
Date of Birth: September 8, 1983
Place of Birth: Mafikeng, Gauteng, South Africa
Nationality: South African
Zodiac Sign: Virgo
Occupation: Actor, composer, rapper, producer

Spoken Languages: 

Afrikaans, Setswana, English
Relationship status: Single
Children: 1
Net Worth: $700,000
Instagram: @ngqobenzenzo
Zenzo Ngqobe Was Born 39 Years Ago in North-Eastern South Africa
Not much is known about Zenzo Ngqobe's background except for the fact that he was born on the 8th of September 1983 into a poor family in the northern village of Mafikeng in Gauteng, South Africa. His parents who belonged to the low class in the society were struggling to get by financially, and one can say his childhood was not a rosy one. Growing up was quite tough for little Zenzo and he would try to escape reality by daydreaming about being a pilot. His dreams were very lofty and he often wondered if he would ever escape the dull, dreary life of Gauteng town.
Very little is revealed about the level and quality of Zenzo's education except for the fact that he hated going to school. As a matter of fact, his experience in high school traumatized him so badly that he left his village immediately afterward to start a new life. Zenzo Ngqobe regarded his hometown as a place where dreams were snuffed and he wasted no time leaving as soon as he got old enough.
He left for Pretoria to further his education and was able to sponsor himself by taking up acting as a side job. It didn't take long before he discovered that he had a flair for drama and that he loved being on the stage. That was when he abandoned his dream of being a pilot and decided to pursue acting as a full-time career.
His 2005 Movie Debut In Tsotsi Is His Best Known Role
Zenzo Ngqobe first graced South Africa's big screen with the 2005 blockbuster movie, Tsotsi. He played a gangster called 'Butcher', the most blood-thirsty criminal among the gang. The movie went on to win an Academy Award and Zenzo's performance was highly praised by critics. He also featured in the multi-Oscar nominated and critically acclaimed war movie, Blood Diamond where he played a very convincing role as a thug.
These movies might have stereotyped him into acting in certain roles, but he blew our minds once again when he starred in the e.tv original series, Rhythm City in 2007. This was his first appearance in a TV series as he had initially only been featuring in movie productions. In this series, he played the character of Stone Khuse, a sensitive gay man, who was finding it very difficult to survive in South Africa's heteronormative and largely homophobic society.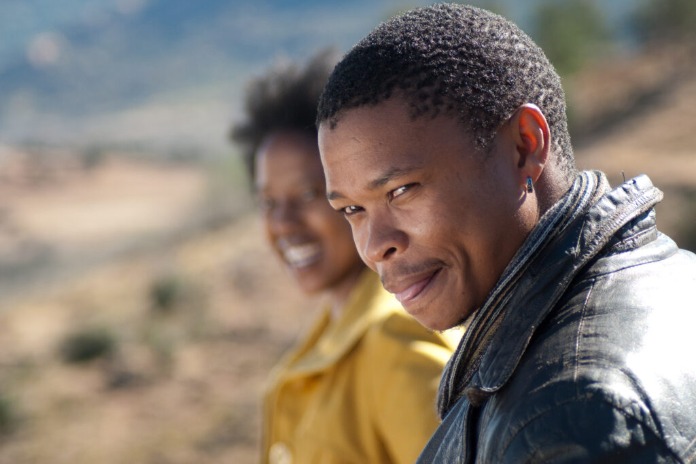 His character was one of the most complicated and it elicited mostly empathy from viewers generally. Sadly, he was fired from the show in April 2012 after five years due to complaints of 'unreliability' from the directors as a result of a painful breakup which he was going through at the time. Through his role as Stone, Zenzo became the first black man to play a gay character in an African soap. So far, Zenzo is best known for his roles in Tsotsi and Rhythm City.
Here is a list of Zenzo Ngqobe's movie credits:
Mandela: Long Walk to Freedom (2013)
Blood Diamond (2006)
Tsotsi (2005)
The Forgotten Kingdom (2013)
He has also featured in the following TV series:
Rhythm City (2007)
Legacy (2020)
Generations: The Legacy (season 1)
Hardcopy (season 4)
Hillside (season 1)
The Imposter (season 1)
Intesexions (season 2)
The Queen
Jozi-H
Ga Re Dumele
Zenzo Ngqobe Was Once Married to Nokuthula Ledwaba
Ngqobe's life is not only about acting as he also has an active love life. However, the actor is known for keeping a very tight lid on his private life, especially in recent years. When he was still on Rhythm City, he started dating co-actor Nokuthula Ledwaba, who played the character, Lu, on the show. They secretly got married in 2008 and were referred to as Rhythm City's IT couple.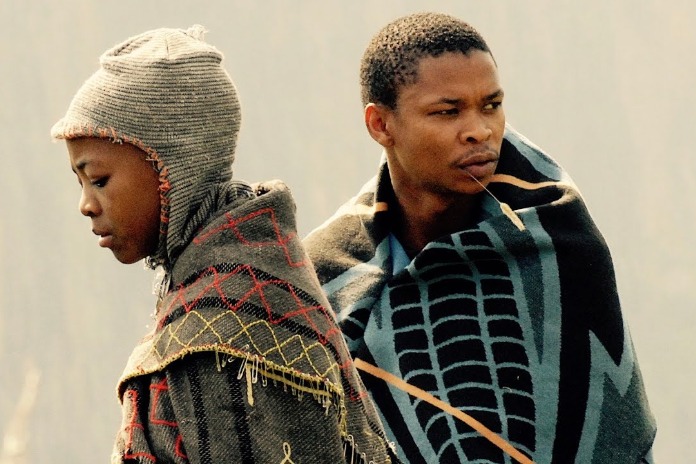 When they moved in together, we thought it was only a matter of time before they began a family of their own. Our expectations, however, were a little premature as this never happened. The marriage was very short-lived and ended with Nokuthula quietly moving out of Zenzo's apartment one evening. This came as a huge surprise to fans of both actors because the couple had never given any indication that their marriage was not working, rather people thought it was a happy one that was supposed to have the happily ever after ending.
He Suffered An Emotional Setback When Their Marriage Collapsed
Neither Zenzo nor Nokuthula gave anyone the slightest reason for their breakup, even when asked about it in subsequent interviews. The marriage ended in 2012, one can say it ended as secretly as it began. During the period of this breakup, Zenzo suffered from severe emotional distress which took a toll on his life generally. He got kicked out of his apartment by his angry landlord due to his inability to pay his rent and was also booted out of Rhythm City because he was heartbroken and couldn't focus on the set.
Zenzo was so distraught by the current state of things in his personal life to the point where it began to affect his performance on set. The directors empathized with his situation but they couldn't retain him because he had been slowing down the shooting process due to his inability to focus or remember his lines; they got fed up and decided to let him go sort out his issues. The year 2012 was a very dark period for the Tsotsi actor and marked a downtime in his acting career.
In any case, tough times do not last forever and this was accurate for Zen. He didn't remain down for long and by the following year, he was up and about in the movie industry again. His comeback in 2013 was characterized by career-defining movies like Long Walk to Freedom and The Forgotten Kingdom.
Zenzo Ngqobe Has Decided to Focus on His Son and the Theatre
When Zenzo Ngqobe realized he was getting quite famous, he decided to go back to the stage. In an interview with Timeslive in 2017, he said that he decided to take a break from the big screen because he was very uncomfortable with fame. He disclosed that he was going to focus only on making stage productions because the theatre was his first love and he believed that stage acting helped him to polish his acting skills in a way that screen acting could not.
The 39-year-old actor also revealed that he had a son with an unnamed woman in 2015. In true Zenzo Ngqobe style, that information was carefully withheld from the public until two years later in 2017. Zenzo also refused to reveal who his son's mother was in his interview and it wasn't clear if he was in a serious relationship with her at the time. These days, Zenzo spends most of his time with his son, composing music and writing poems for various stage productions. He has also devoted his free time to philanthropy and community service and his Instagram page is full of pictures of him attending one social function or the other.