Rosette Ncwana is a 31-year-old South African fashion model, social media influencer, and reality TV star. She is not married and therefore does not have a husband.
Ncwana is one of the highest-earning fashion models in South Africa. She has worked with numerous elite fashion brands since she became a professional model. Besides modeling, she has done commercials for top companies and also represented several brands as an ambassador.
Summary of Rosette Ncwana's Biography
Full name: Rosette Ncwana
Gender: Female
Date of birth: March 11, 1992
Rosette Ncwana's Age: 31 years old
Ethnicity: Black
Nationality: South African
Zodiac Sign: Pisces
Sexual Orientation: Straight
Religion: Christianity
Marital Status: Unmarried
Rosette Ncwana's Ex-Husband: Lunga Ncwana
Rosette Ncwana's Ex-partner: Andile Ncube
Rosette Ncwana's Children: 2
Rosette Ncwana's Parents: Philodora Mogotsi (mother)
Rosette Ncwana's Height in Inches: 5 feet 9 inches
Rosette Ncwana's Height in Centimetres: 175 cm
Body measurements in centimeters: Bust: 93cm; Waist: 59cm; Hips: 95cm
Rosette Ncwana's Net worth: $900,000
Famous for: Being a supermodel and reality TV star
Rosette Ncwana's Instagram: rosette_ncwana
Twitter: @Rosette_ncwana
Rosette Ncwana Was Born in May 1992
Rosette Ncwana is 31 years old and was born on March 11th, 1992, in Tembisa, Gauteng province. She was raised by her mother, Philodora Mogotsi, in Tembisa.
There is no available information about her father, and it's not clear if she is an only child or not. The actress completed her primary and high school education in Tembisa. However, the names of the institutions she attended and the exact year she passed out from them are under the radar. It's not known if Ncwana went to college.
She Started her Modelling Career in her Mid-Teens
Rosette began her modeling career at an early age, and over the years, she has worked with numerous brands. She appeared as a suitcase model in season one and season two of the M-Net game show Deal or No Deal.
Deal or No Deal is a reality game show that originated in America. The show features beautiful models dressed in glamorous identical attire, opening suitcases containing money for contestants who are meant to choose one briefcase from a range of briefcases.
As a fashion model, she has also modeled the Noni Gaza range for Legit Clothing and has represented mega brands like Triumph, Ponds, and Foschini, among others.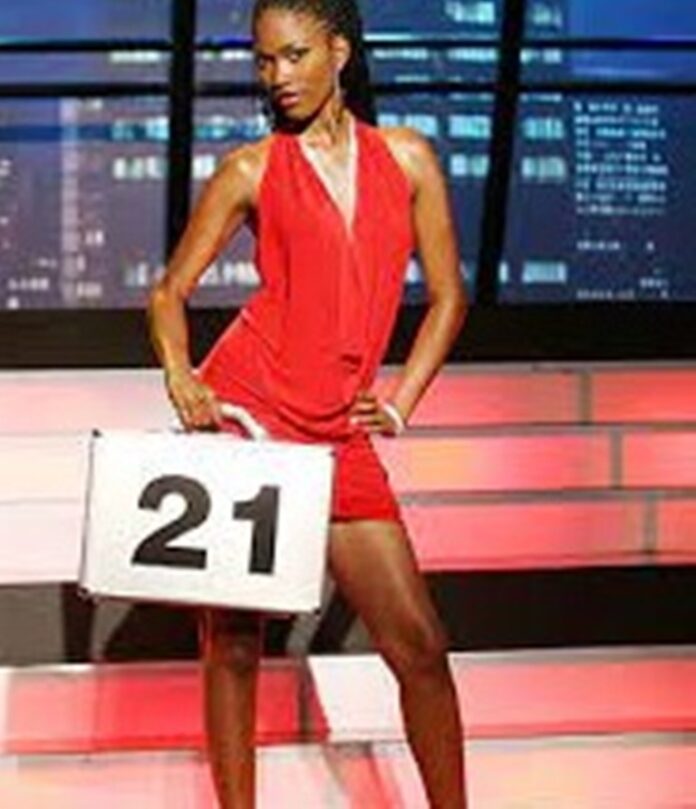 She has Worked For the Likes of Nivea and DStv
Rosette has also appeared in TV adverts for well-known companies like Nivea, Chicken Lickin', DStv, Jet Clothing, and Sun City.
The accomplished model has appeared in the Sports Illustrated Swimsuit Issue as well as the covers of several high-profile magazines, including True Love, Babe, and Elle. She is currently signed to Boss Models Modeling Agency which has offices in Cape Town and Johannesburg.
Rosette joined the cast of the Netflix reality show Young, Famous, and African in its second season. Her emergence on the show alongside her baby daddy triggered the rumour that the two are back, but from what is perceivable, nothing serious is going on between them presently.
Rosette Ncwana Was Previously Married to Lunga Ncwana
Rosette is currently not married to any man, however, she is having a low-key romantic affair with a white man whose identity she hasn't revealed publicly. Before her current relationship, Rosette Ncwana was formerly married to Lunga Ncwana.
The two met in 2013 through mutual friends at a restaurant in Cape Town and were later set up on a date. They had a low-key engagement that took place in their mansion on 4th May 2014.
The former lovers had their traditional marriage in Tembisa in early 2015 and later a lavish and grand white wedding in March of the same year at the Boschendal Wine Estate in Franschhoek, Cape Town.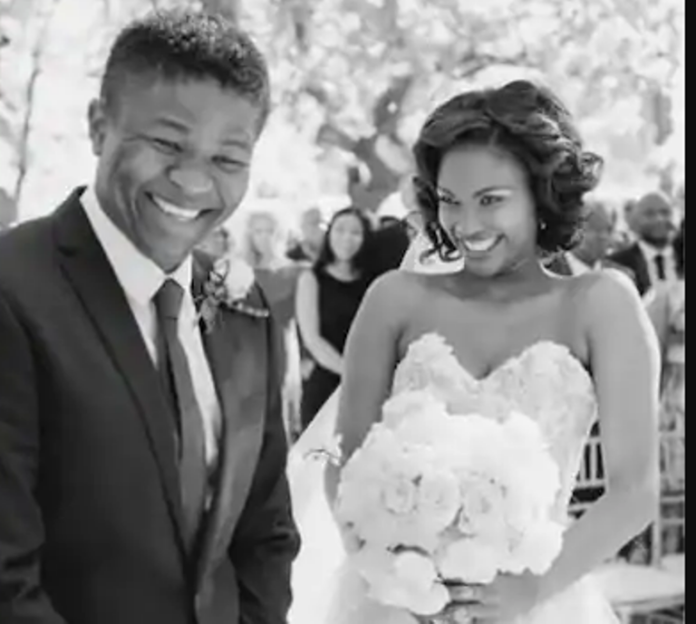 Their wedding was a gathering of who is who in the country as it was graced by dignitaries such as Tony Yengeni, Theunis Crous, Jacob Zuma's one-time lawyer ANC's Mdu Manana, Maggie Sotyu, Lee-Ann Liebenberg, her hubby Nicky van der Walt, and others.
Sadly, the two separated in 2017 and later called it quits. Lunga and Rosette haven't finalized their divorce because they've been accusing each other of intentionally delaying the process despite separating for over five years.
Lunga Ncwana is a South African Businessman
Rosette Ncwana's ex-husband, Lunga Ncwana, is a wealthy South African businessman who has been in the business sector for years. There is no information available about the nature of his business, family background, and other aspects of his life.
He is currently based in Johannesburg and traveled to several beautiful places, such as Seychelles and London, with his ex-wife during the time they were dating. Lunga is not as popular as his former wife, Rosette.
The Supermodel Has Given Birth to Two Children
Rosette Ncwana has given birth to two beautiful daughters. She shares her oldest daughter Gabriella Ncube with her former boyfriend, Andile Ncube, and the youngest one, Talitha Ncwana, with her former husband Lunga Ncwana.
Gabriella was born on 1st December 2011, while her step-sister was born on 1st December 2015. The two are being raised under their mother's care in their Johannesburg apartment.
Ncube and Ncwana called it quits following their high-publicized messy breakup. However, they have since put their differences aside for the sake of their offspring and are cool with each other now.
Are 

Rosette 

and 

Lunga 

Getting 

Along 

Right 

Now?
It is difficult to tell the kind of relationship the former lovers currently have since both of them have maintained a low profile on their relationship since they went their separate ways.
The actress has only spoken publicly after her ex-husband once since they separated, and that was when she tried to set the records straight on who amongst them has refused to sign their divorce paper.
For a long time, a lot of people were meant to believe that it was the actress who refused to divorce her husband as alleged by him. But, in a recent interview where she opened up about her husband and failed marriage for the first time, the actress lamented that Lunga has been the one who refused to sign the documents.
In February 2021, news broke that Lunga's girlfriend, Rethabile Lethoko, had dumped him and also moved out of their apartment because she was fed up with his and Rosette's apparent reluctance to finalize their divorce.
Lethoko is said to have taken the move after she learned that the two former lovers were working on rekindling their love at the time.
It is also said that Lunga's reluctance to divorce his ex-wife, as alleged by the model, has made it difficult for him to get into new relationships on many occasions.
However, Ncwana, who seems to have entirely moved on from her ex-husband despite his refusal to sign divorce papers, recently penned a heartwarming birthday message to her new man on the occasion of his birthday.
She, however, blurred his face in the post in a bid to hide his identity, as seen on her Instagram profile.