Sonia Mbele is in South Africa where she spends a lot of time caring for her children. She is unmarried right now and therefore does not have a husband.
It appears that the former Generations actress's acting career has slowed down recently. Sonia has continued to demonstrate that failures or defeats do not define one regardless after overcoming numerous obstacles in life that she faced years ago, including a contentious divorce and a failed suicide attempt. She truly serves as a great influence for younger women.
Sonia Mbele Does not Have a New Husband at the Moment
Sonia Mbele has not remarried since she and her first husband divorced. Although she's been reported to have dated some men in the past, none of the alleged relationships led to marriage.
The actress has been publicly known to be single since 2014 when her first marriage to South African businessman Leslie Sedibe came to a messy end. The renowned TV producer and her former husband got married in 2006 in a grand ceremony that was graced by about 1,000 guests.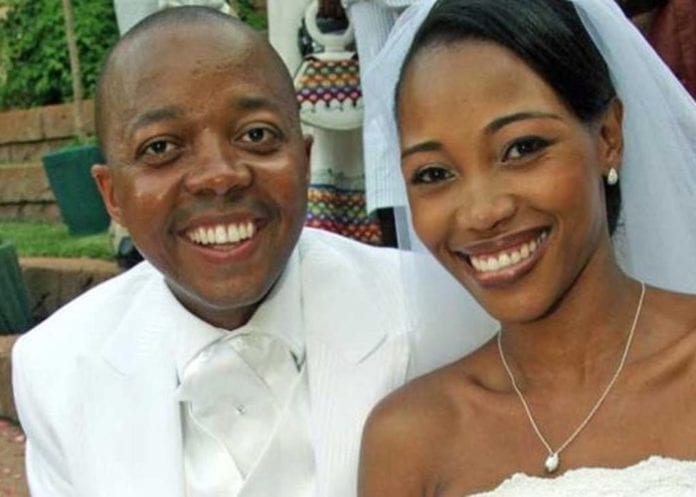 However, their union crashed like a pack of cards eight years later to the disappointment of her fans. She accused Sedibe of being overcontrolling, insecure, jealous, and abusing her mentally.
Her ex-husband's insecurity, she claimed, led to her leaving the popular TV series Generations as he was not comfortable seeing her having an affair or intimate moments with men on the screen.
So, she had to leave the show to please him then. Regardless, the marriage couldn't last up to a decade as the two decided to call it quits for their own good.
Sonia and Sedibe's intimate moments while their marriage lasted produced two kids – a boy and a girl. Their names are Khumo Sedibe and Mosa Sedibe. The two, however, are not the actress's only kids.
She had a son named Donell from a previous relationship before her marriage to the businessman. She is currently raising the three of them under the same roof as a divorcee.
Is Sonia Mbele in a Relationship?
Sonia Mbele is not in a romantic relationship that is publicly known. However, she's been linked to a couple of men since she parted ways with her husband. The actress was recently linked to a South African businessman called Matome Sefalafala.
Her alleged affair with Sefalafala was made public by controversial South African entertainer and blogger Musa Khawula who also claimed that Matome's wife Meo Mochadibane has since left their matrimonial home after she found out her husband was cheating with the RHOJ producer.
The Blood & Water actress later rubbished the claim, denying having anything to do with the said businessman who is allegedly 15 years younger than her. Mbele was born on December 11, 1976, in Natalspruit, South Africa.
31 😩

— Somuhle 08.23 🎉🎊🎂🤘🏾🥂 (@Lothando12) August 1, 2023
The respected TV producer was reported in 2022 to be seeing a well-to-do New York-based man she met in Ghana in 2019. Mbele, who took time to confirm the relationship to the media due to her past messy relationship, revealed that she met her said lover in Ghana where he flew into for a music concert.
She claimed he instantly fell in love with her and never cared who she was and what she did for a living. According to her, what mattered most in their relationship was the fact that he loved her more than she did.
Ever since she confirmed the relationship publicly, nothing has been heard or read online about her relationship with the New York-based man.
Sonia has also been linked to a South African businessman called Vincent Monyake but it turned out that there was nothing serious going on between them. Both parties openly denied dating each other and that made it easy for the public to disregard the dating rumors.