Sho Madjozi (Real Name: Maya Christinah Xichavo Wegerif, born May 9, 1992, age: 31 years old) is a South African rapper, singer, songwriter, actress and poet famed for the song 'John Cena', her culture-influenced career, and lifestyle.
Sho Madjozi may be a superstar with international recognition, but she ensures her mainstream fame doesn't pull her away from her heritage. She is one of South Africa's beloved rappers who incorporates her culture into both her career and lifestyle. In addition to rapping, Sho has a background in acting, singing, poem writing, and songwriting.
Madjozi, born Maya Christinah Xichavo Wegerif, was largely unknown after she returned newly to South Africa. But things immediately changed for her own good after she collaborated with a notable South African artist on some musical projects. Ever since then, her popularity has been on the upward side.
Summary of Sho Madjozi's Bio
Real Name: Maya Christinah Xichavo Wegerif
Date Of Birth: May 9, 1992
Place Of Birth: Limpopo, South Africa
Tribe: Tsonga
Parents: Rosemary Phaweni and Marc Wegerif
Education: International School of Tanganyika, Tanzania & Mount Holyoke College in South Hadley, Massachusetts.
Sho Madjozi Was Born And Briefly Raised In South Africa
Shirley Village, a community in the Elim area of Limpopo province, in South Africa, was exactly where Sho's life began. She was born in the region on May 9, 1992, to Rosemary Phaweni (mother) and Marc Wegerif (father).
Madjozi seems to be an only child as she has never mentioned anything about having biological siblings. However, she has lots of half-siblings who came from her parents' second marriages.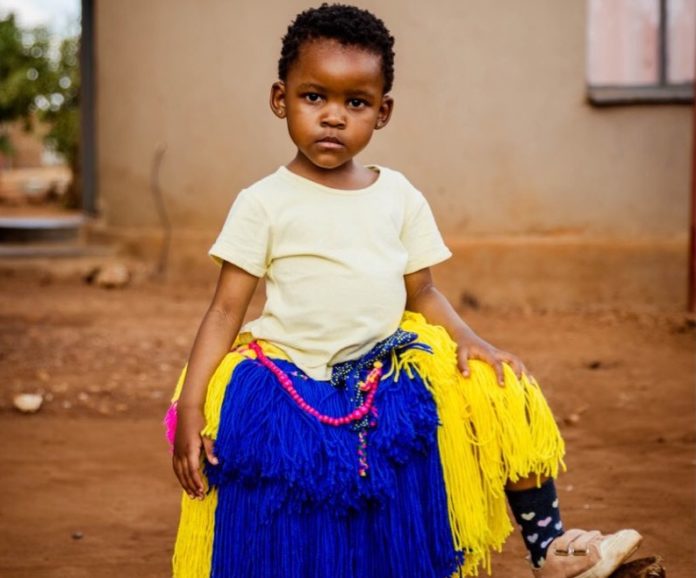 The singer had her elementary school education in South Africa and completed her high school studies in Tanzania, precisely at the International School of Tanganyika. She also went further to attend Mount Holyoke College in South Hadley, Massachusetts, where she bagged her bachelor's degree.
The Rapper Is Always Proud Of Her Roots
Who else uses the public platform to show that Tsonga people are absolutely amazing better than Sho Madjozi? The singer is one of South Africa's celebrities who are proud of their roots and also illustrate their love for their heritage in numerous ways.
The rapper has a biracial background; her father has European ancestry while her mother has African roots. Sho is of the Tsonga clan, a Bantu ethnic group. Her people are mostly found in the Mpumalanga and Limpopo regions of South Africa.
This globe-trotting youth always pays homage to her homeland. She feels incredibly connected to her Tsonga lineage to the extent that she embraces their values and heritage with both hands.
She Spent Part Of Her Life In Other African Countries
Sho Modjozi was not raised in South Africa alone, she also lived in places like Senegal and Tanzania. The rapper had the opportunities of living in these places due to the nature of her father's job. Her father, Marc Wegerif, worked in a non-governmental firm that assisted people with land claims. One of the cities they lived in Tanzania is Dar es Salaam. Her father spent some time with the charitable organization Oxfam at that time.
It was while they were in Tanzania that Modjozi graduated from high school and got a scholarship to study in the United States of America. She spent four years at Mount Holyoke College in South Hadley, Massachusetts, where she majored in creative writing and African studies. The 'Idhom' crooner also spent some in Senegal, where she did a clothing business in 2016.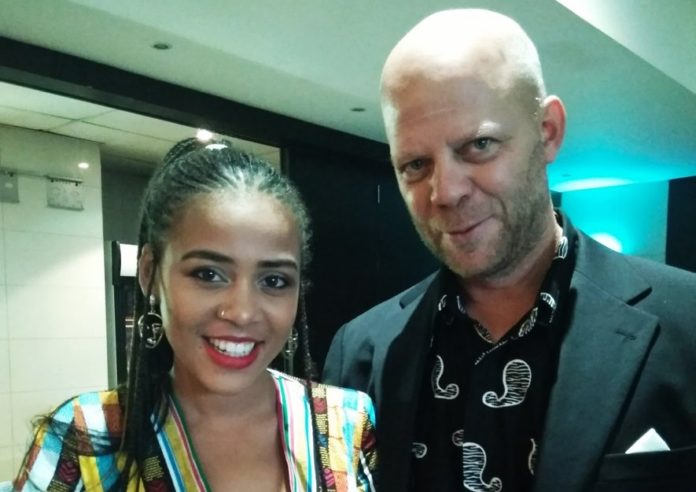 Sho Madjozi Struggled With Her Parents' Divorce
The Limpopo superstar has always been a strong woman right from her young age. She has faced several regular challenges, including in her family, but she has never allowed any of them to weigh her down. She had a tough childhood after her parents got divorced when she was four years old.
Their divorce led to her parents remarrying and having children. Sho hardly talks about her family issues in public and that's why details about her parents' second marriages are flying under the radar. The identities of her parents' spouses, their background, origins, and professions are not known to the media. However, we gathered that the rapper has half-sisters who keep low profiles on their personal lives.
Just like most kids of divorced parents, Sho Madjozi's parents' divorce impacted her life, but her family stood by her and made sure she didn't feel the gap that existed between her biological parents so much.
She Started Her Career As A Poet
Sho is called MayaThePoet for something. She began using the name during her days in the university in the U.S. Using the pen name, MayaThePoet, she started writing poems, which revolved mostly around politics, race, and identity. After she returned to South Africa, she immediately took up a fellowship in studying at the University of South Africa, Johannesburg. She also had plans of making money through working with local artists as a songwriter.
One thing led to another and Madjozi fell in love with rapping, even to her amazement. She started making music and adopted the stage name, 'Sho Madjozi', along the line. Though the Limpopo native is popularly known as a rapper, she still finds time to express her thoughts and emotion through writing poems. She is the brain behind the spoken-word pieces, "Why You Talk So White?" which was recorded while she was studying in the U.S at a poetry slam.
Her Music Career Brought Her Into Prominence
The success and fame Madjozi enjoy today came through music. She won the attention of the public and music lovers after she collaborated with the renowned South Africa rapper Smiso Zwane, popularly known as Okmalumkoolkat. Sho did a hit single titled Gqi, as well as a track titled: Ngiyashisa Bhe, alongside the rapper to earn a place among South Africa's elite rappers.
Madjozi's debut single, "Dumi HiPhone," featured the South Africa DJ PS DJz. It was released on April 28, 2017, and won critical acclaim for its style and quality. So far, she has released one studio album, which dropped in 2018.
Sho Madjozi Has Also Made A Couple Of TV Appearances
The John Cena crooner made her first appearance in a television show in the year 2017 in the South African telenovela, Isithembiso. She starred in the inaugural season of the youth drama as Tsakane Mboweni, a character who was very committed to student politics.
This globe-trotting youth has also made it to the American daytime television variety talk show, The Kelly Clarkson Show. She was hosted by American singer Kelly Clarkson in November 2019 to talk about her hit song, John Cena.
The Rapper's Popularity Skyrocketed With Her Hit Single 'John Cena'
Though Sho Madjozi rose to fame through her projects with rapper Okmalumkoolka, she, however, achieved mainstream musical success and international recognition after she released her hit single John Cena in September 2019.
Following its release, the song became a smash both in South Africa and beyond its shores. During the performance of the song, the American wrestler John Cena came from backstage and surprised Sho Madjozi. The rapper was overwhelmed with joy as her dream of meeting John Cena finally became a reality while her reaction video raked in millions of views afterward.
Sho Madjozi's Professional Career At A Glance
Sho is a rapper, actress, singer, poet, and songwriter.
She released her first single in 2017.
The public took interest in her after her collaborative works with rapper Okmalumkoolkat.
Her debut studio album was released in 2018 with five tracks.
Sho Madjozi won international recognition in 2019 following the release of her song John Cena.
Her career is heavily influenced by her Tsonga culture. She expresses her love for her homeland through her songs, hairstyle, and wears.
Madjozi has one acting role under her belt.
She has appeared at The Kelly Clarkson show as well.
Her popular songs are:
Songs from her debut album include:
Huku
Wakanda Forever
Idhom
Kona
Don't Tell Me What To Do
Sho Madjozi's Music Reflects Her Personality To A Large Extent 
Sho's fashion sense and music are heavily influenced by her Tsonga culture. In addition to her brilliant and colorful dance display through the use of the tinguvu (a traditional skirt) during the indigenous xibelani dance, she is often spotted in Tsonga wear.
Madjozi is famed for rocking braids, which she said is a representation of Afro-futurism. The Limpopo music star's hairstyle is inspired by the hairstyles of Fulani and Tuareg women.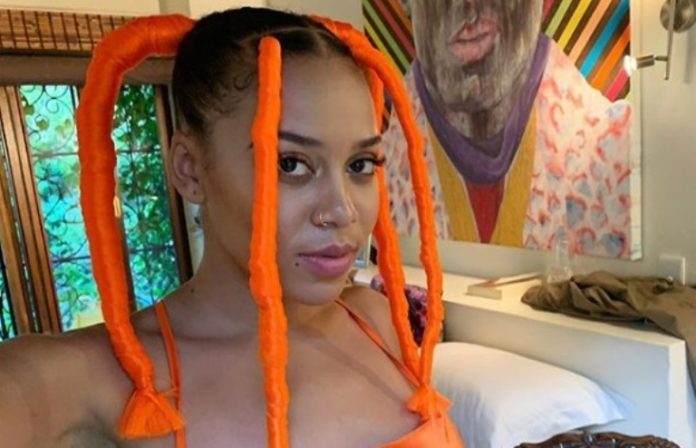 Her other major inspirations are the late Lebo Mathosa, Thandiswa Mazwai, Thembi Seete, as well as the iconic Boom Shaka female vocalists. Madjozi raps mostly in a combination of English and the language of the Tsonga people, Xitsonga. She speaks both languages fluently as Swahili.