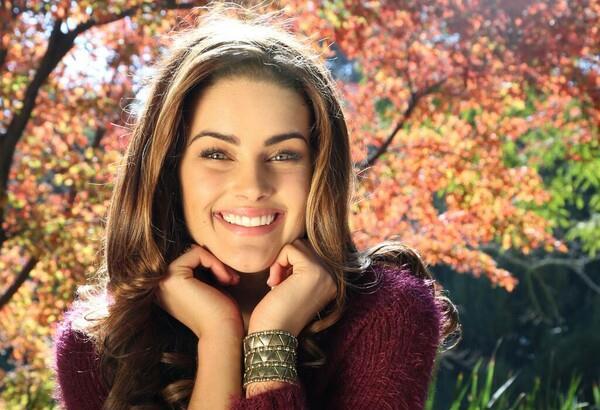 Rolene Strauss is a South African beauty queen who was recently crowned Miss World 2014 in London, after wining Miss South Africa 2014 earlier in the year (March 2014). Rolene Strauss became the second South African woman to bang the prestigious Miss World pageant and the third to hold it outright.
She was born on 22 April 1992 in Volksrust, South Africa and she is the daughter of Hennie Strauss a doctor and Theresa a nurse. When she was only 8 years of age, Strauss witnessed someone with the same family name (though unrelated): Jo-Ann Strauss being crowned as Miss South Africa and since after that time, she started dreaming of winning the title too. She is currently a 4th year medical student at the University of Free State; however, her roots are still in Volksrust, Mpumalanga.
Here are some fascinating facts about the South African Beauty queen who beat Miss US, Elizabeth Safrit as the second runner-up and Miss Hungary Edina Kulcsar as the first runner-up to make South Africa proud once again:
1. Rolene Strauss is a test tube baby that was born on 22 April 1992. In fact, she was the first test tube baby that was successfully conceived in Bloemfontein after the parents found it hard to conceive. "After five long years (and most of their savings), I popped out of a test tube," she wrote. "A year after my birth my brother was, like my mom says, "sent from heaven."
2. She won her first beauty title at the tender age of 15, when she won the Elite Model Look South Africa 7 years ago and she was the youngest contestant in the competition. Rolene was also among the top 5 African beauty queens of the Miss Africa Pageant in 2011.
3. Rolene Strauss is an example of African beauty with brains. She is currently a 4th-year student at the University of Free State studying medicine, walking in the footsteps of her father to become a doctor. "Everyone in my town called me Little Dr. Strauss," she said. "Because I was always the little curly-headed girl running around behind my dad in the hospital."
"I'm a test tube baby and I believe my passion for health was born with me," Strauss had said in another official video. "Being a fourth-year medical student, I've learned that giving has a ripple effect."
4. As expected with all the beauty and fame, Rolene is a heartbreaker. She agreed to have had and dumped 3 boyfriends in an interview with TVSA. Although she is an Instagram lover, she is currently not inclined towards any man or woman. During the Miss World contest when she was asked about her love life she said," I definitely do not have a public relationship. You know, as a Miss South Africa people look up to you and see you as an independent, strong woman. That's the picture I'd like to show people out there and I think it's difficult to be in a relationship because of your busy schedule."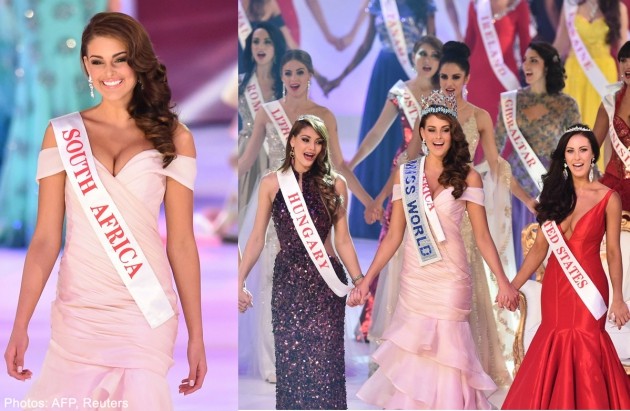 5. She loves driving a lot and this triggered her to buy a Volvo which she drives around when she is free. She says she usually feels like a princess whenever she is zooming around in the Volvo. She also likes playing golf.
6. Initially in august 2014, various magazines and TV stations criticized her for being overweight. However, a health club and supplement giant was ready to rescue and assist her to remain in shape and fit.
7. Lots of prominent people around the world expected her to win the Miss world beauty pageant 2014. Ladbokes, Tintanbet and Befred had Rolene as their favorite contestant followed by Miss Australia, Courtney Thorpe and Miss India Koyal Rana.
8. Throughout her journey from being Miss Africa to Miss World, former Miss South Africa, Melinda Bam whom she lost to in 2011 constantly supported her. Melinda was also present at the Miss World ceremony and was seated next to Strauss' parents.
9. She is a bilingual beauty and towers up to 5'9″, with a complete hold over both Afrikaans and English which she speaks fluently.
10. She was brought up in a close-knit kind of family with only one younger brother. Her favorite meal is oxtail with stamp-mielies cooked by her mother from home and made on a special stove owned by the Strauss family. She also used to visit Hartenbos every year in December.
Rolene Strauss bagged the Miss World 2014 crown on Dec 14, 2014, a competition that had over 122 very pretty girls from various countries of the world. The ceremony was held in London at the Excel Arena. It was an emotional moment for south Africans when Rolene was crowned Miss World 2014 by Megan Young of Philippines (Miss world 2013) as Edina Kulczar of Hungary and Elizabeth Safrit of the U.S who came in second and third respectively watched while she dedicated the crown to her beloved country – SOUTH AFRICA.