The South African government has a reputation for pursuing corruption allegations against politicians in the country. In the past years, there has been a surge in the number of high ranking politicians facing allegations of corruption and other criminal offenses. While most of them have been dragged to face the music, others still have their cases unsettled in the court of law for years. In the case of Zandile Gumede, the controversy surrounding her past salary and corruption allegation has continued to cause both division and commotion within her party and the South African political scene at large.
A lot of people have lent their voice to her case, with many calling for her to be totally expelled from every political position she holds. We'll throw more light on what really transpired (as regards her past salary), and the amount she currently earns now in her new position.
Zandile Gumede's Nightmare Began In 2018
Zandile Ruth Thelma Gumede's woes started in December 2018 when the Hawks (a South African criminal investigation unit) shortlisted her name and that of 15 other South African officials for offenses relating to corruption, fake employment creation, fraud, personal involvement in an alleged illegal award of a tender, money laundering, and other wrong deeds.
It was discovered that the politician illegally benefitted from an R430 million worth of tender in 2017 while she was a mayor. She allegedly rigged the tender, which also involved the Durban Solid Waste (DSW) department.
Gumede's illegal activities were discovered by the criminal unit through forensic investigations. She made her first court appearance on May 14, 2019, and was subsequently released on R50 000 bail by the Durban-based Special Commercial Crimes court. Her case of multiple crimes relating to fraud was also postponed.
Following her court appearance, the youth wing of her political party – The ANC Youth League – demanded that she immediately resign as the mayor of the eThekwini Metropolitan Municipality as she would not be able to properly carry out her mayoral duties due to the bail conditions imposed on her by the court.
But Zandile, surprisingly, was greatly supported by her party's women wing who insisted that the ANC was being attacked through her. The politician maintained that she was innocent of all the allegations leveled against her, adding that she was ready to go to any length to clear her name. Following a widespread public outcry, she was later placed on suspension by the ANC.
She Was Axed As eThekwini Mayor A Couple Of Months Later
Zandile Gumede was removed as the mayor of eThekwini in September 2019, three months after she appeared in court. Her party's decision to oust her from her position was because of her poor performance in eThekwini municipality. She was replaced by KwaZulu-Natal politician Mxolisi Kaunda, who was officially elected as the new mayor on September 5, 2019.
Though Gumede 'dramatically' withdrew her resignation letter at the 11th hour, she later succumbed to pressure. Her tenure as eThekwini mayor officially ended on September 3, 2020. She was elected into the prestigious position on August 23, 2020.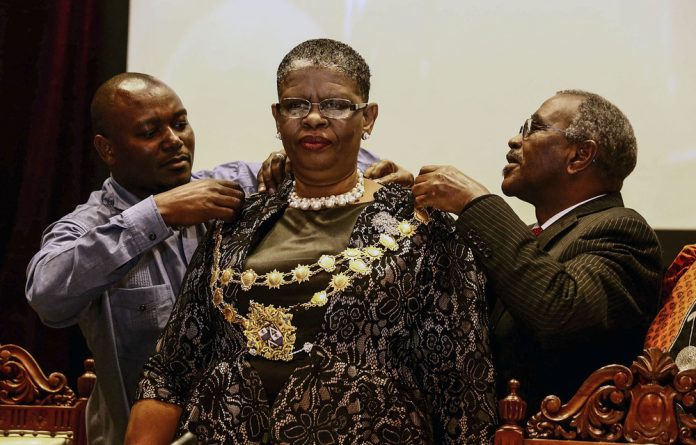 The Politician Was Being Paid A Six-Figure Salary After Her Removal From Office
Zandile Gumede remained in the KwaZulu-Natal council as a proportional representation councilor after she was axed as a mayor. Her yearly salary as a municipal mayor was R1.35 million, excluding other perks such as official accommodation.
As an ordinary councilor, the politician earned a gross salary of about R512,000 per year. This didn't go down well with most people, especially the opposition parties and taxpayers, who reminded the ruling party of her poor performance while in office and also insisted that she had nothing to offer. A defiant Gumede, however, was not moved by what people said about her.
Zandile Gumede's Subsequent Deployment To The Legislature Was Met With Outrage From The Public
Gumede was elected as a member of the KwaZulu-Natal Provincial Legislature on August 13, 2020. This move by the ANC was strongly criticized by the public, as well as the party's affiliate, the South African Communist Party (SACP).
The lobby group, the Organisation Undoing Tax Abuse (OUTA), also condemned her election into the legislative assembly, adding that Zandile ought to be severely punished for not living up to expectation as a mayor and not been awarded a position in the KwaZulu-Natal provincial legislature.
The former was therefore asked to immediately resign from her position since she is not competent for the job. Other people from opposition parties also called out the ANC for redeploying the former mayor who apparently failed to bring about the desired change in her region and was also arrested for fraud.
In an interview, an ANC official says Gumede won't be part of the KZN legislature but she will be receiving her salary since her fraud case has not been finalized. He likened this arrangement to 'suspension with pay.'
WATCH: @ANCKZN chairperson @sziks explains the decision to keep @GumedeZandileRT on as a non-working MPL. He likens it to a suspension with pay. @News24 @TeamNews24 pic.twitter.com/q1es66f9jq

— Kaveel Singh (@kaveels) August 28, 2020
According to him, the ruling party made the decision to deploy the disgraced mayor to the legislature in 2019. Mike Mabuyakhulu, the ANC KwaZulu-Natal deputy chairperson, is also facing a fraud-related case and has been asked to step down as well.
Did The Corruption Allegation Against Zandile Gumede Affect Her Earning Power?
Zandile Gumede alleged fraud case did not in any way minimize or stop her salary from being paid at the end of the month. In fact, her paycheck was doubled, to the disappointment of taxpayers.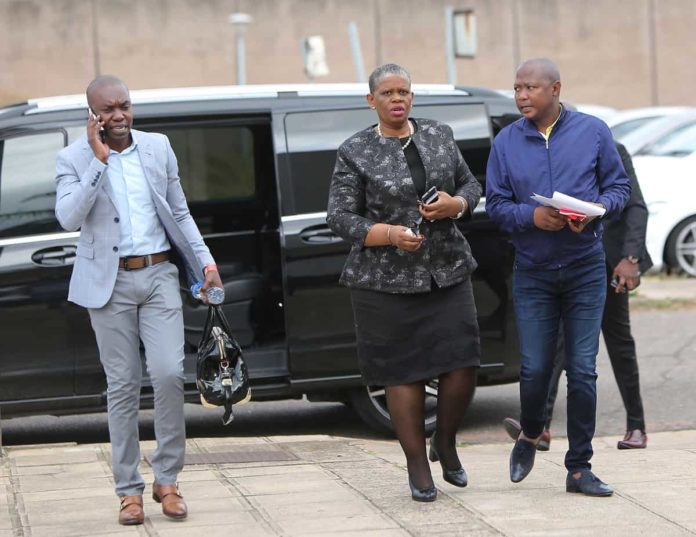 As gathered, the former mayor's gross salary as a member of the provincial legislature will be R1.1 million. Taxpayers, of course, will take care of this staggering amount, as well as other perks and allowances, including a befitting official accommodation and 24 free flights a year.
Zandile Gumede Has Made Seven Court Appearances But the Fraud Case Remains Inconclusive
The Inanda-born politician and her co-accused made their seventh court appearance in early December 2020. Some other officials who allegedly benefitted from the R430 million rigged tender include suspended eThekwini city manager Sipho Nzuza, ANC councilor Mondli Mthembu, as well as Sipho Nzuza's wife, Bagcinile.
During their last appearance, State prosecutor Ashiken Lucken requested more time to read the report and also tie up some loose ends on the high-profile corruption case. However, Zandile's lawyer, Dawn Somaroo, was displeased with the State's continuous delay on the matter.
The Durban Commercial Crimes Court magistrate warned that the court will be forced to "hold an inquiry" if the state fails to be ready at the next appearance of his client. One of the consequences, according to him, "could be that the matter may be struck off the roll."