Palesa Madisakwane is the baby mama of Somizi Mhlongo, a media personality, and choreographer. Born on September 6, 1975, Palesa Madisakwane is a 48-year-old South African reality television celebrity, actress, and former news presenter. 
The actress has been in a number of contentious relationships, but her brief romance with the former Sarafina! star still stands out as the most notable. The couple is currently in good standing for the benefit of their children, despite the fact that they have since parted ways.
Summary of Palesa Madisakwane's Biography

Full name: Palesa Madisakwane
Gender: Female
Date of birth: September 6, 1975
Palesa Madisakwane's Age: 48 years old
Ethnicity: Black
Nationality: South African
Zodiac Sign:
Sexual Orientation: Straight
Religion: Christianity
Marital Status: Divorced
Palesa Madisakwane's Ex-husband:  Jakes Mocuminyane
Palesa Madisakwane's Children: 3 (Bahumi Madisakwane with Somizi Mhlongo, Thato, and Khumo Mocuminyane)
Body measurements in inches: 5 feet 4 inches
Body measurements in centimeters: 159cm
Palesa Madisakwane's Net worth: $500,000
Famous for: Being Somizi's baby mama
Palesa Madisakwane's Instagram: palesamad
Twitter: @PalesaMoc
Facebook: Palesa Mocuminyane (Palesa M)
Somizi Mhlongo's Baby Mama was Born in Soweto in 1975
Palesa Madisakwane was born on September 6, 1975, in Soweto, Johannesburg. She is currently 48 years old. The actress was raised in her hometown, but she has kept a lot of information about her early years and her upbringing a secret.
Somizi's baby mama doesn't always feel comfortable discussing her life publicly, which explains why a lot is still unknown about certain parts of her life.
Additionally, nothing is known about her parents, whether she has siblings, or what it was like for her to grow up in Soweto.
The public is likewise unaware of the TV personality's educational history. Based on the nature of her job and her level of career skill, however, it is evident that she either had a solid academic foundation or was coached by seasoned entertainers.
Palesa Madisakwane has Starred in Several Local TV Shows
Palesa is a presenter, TV producer, voice-over artist, businesswoman, motivational speaker, and MC. She began her career on television in the year 1995. Somizi's baby mama has been an actor for more than 25 years, appearing in soap operas that have been shown on SABC1, ETV, Mzansi Magic, and other regional networks.
Palesa Madisakwane has also starred in many telenovelas, such as Ashes to Ashes, IsiBiya, Soul Buddies, Mfolozi Street, Cable Baby, and Gazlam. The soap opera Generations, in which Palesa portrayed Palesa, received the highest ratings for any of her acting performances. She left the show in 2009.
She is also a TV Show Anchor and Former News Anchor 
Palesa Madisakwane is considered one of the entertainment industry's top presenters at the moment. She transitioned to television presenting in 2010 and started anchoring the popular gospel music program Gospel Gold on channel SABC 1.
Madikwane temporarily held the position of a news anchor with the now-defunct ANN7. She also served as the channel's producer when the media company needed seasoned and knowledgeable TV industry professionals.
She had been looking forward to leaving acting behind and embracing a professional advancement in the broadcasting industry. Thus, the opportunity was a chance that changed her life for good.
The actress left the media organization when it closed in 2018, just two years after starting her job there. Palesa is quite successful in her own right. She is presently a scriptwriter for Zodwa Wabantu's newest reality program. She has spoken to a number of kids in schools as a fantastic motivational speaker.
Palesa Madisakwane's TV Shows 
Ashes to Ashes
IsiBiya
Soul Buddies
Mfolozi Street
Cable Baby
Gazlam
A Look at Palesa Madisakwane's Relationship with Somizi
Somizi and Palesa allegedly crossed paths sometime in 1993. While the specifics of how and where they first connected are still unknown, the TV celebrity claims that Palesa was the one who approached him for friendship.
Despite the fact that Somizi was not straight at the time, he agreed to date the actress because, in his words, he believed himself to be bisexual.
He also claimed that he informed her that he was bisexual and was in a relationship with another man from the beginning, but that it seemed Madisakwane either didn't take him seriously or thought he would change once they started dating.
For Palesa Madisakwane, being bisexual meant that Somizi could date both sexes; therefore, the two decided to keep dating. But when Palesa discovered Somizi was actually seeing another man, a serious conflict erupted between the two.
According to reports, Somizi eventually realized he was gay and not bisexual, as he had previously believed, which caused Palesa a great deal of sorrow. Because she could not handle it, she made the decision to end the relationship.
Palesa and Somizi were romantically linked for a few years, but they never got married. The actress only realized she was pregnant with his child after they split up. When contacted, Somizi informed her that he was prepared to be a father to their unborn child.
Their daughter, Buhumi, was born on February 9, 1995. Somizi and Palesa were 23 and 20, respectively, when she was born. Currently, the two are on talking terms, although they do not have a solidified relationship.
Madisakwane stars on Somizi's reality TV show, where viewers get to know more about the life of the dancer, his controversial failed relationships, and more.
The actress sometime ago accused Somizi of disrespecting her womb through his choices and actions on the show. She also asked him to pay for their child's damages and fulfill certain traditional rites as well so that Buhumi could receive her full blessings and take up his surname.
Other Men That Palesa Madisakwane Has Dated 
Palesa is known to have had romantic relationships with two notable South African men in her entire life besides Somizi. She may as well have been involved with other men, but her relationships with these men are those who made it to the public space.
Nico Matlala
Nico Matlala is a South African controversial businessman famed for his glitzy lifestyle and affairs with women. He is also known for dating well-to-do South African ladies.
He is the co-founder of the Johannesburg-based Nakawe Protection Agency PTY LTD as well as the managing director of Philile-thina. Matlala previously served as the founding director
of Ketsopele-it Solutions from May 2016 – May 2017 and the CEO of ATPGROUP Consulting PTA LTD from February 2013 – May 2017.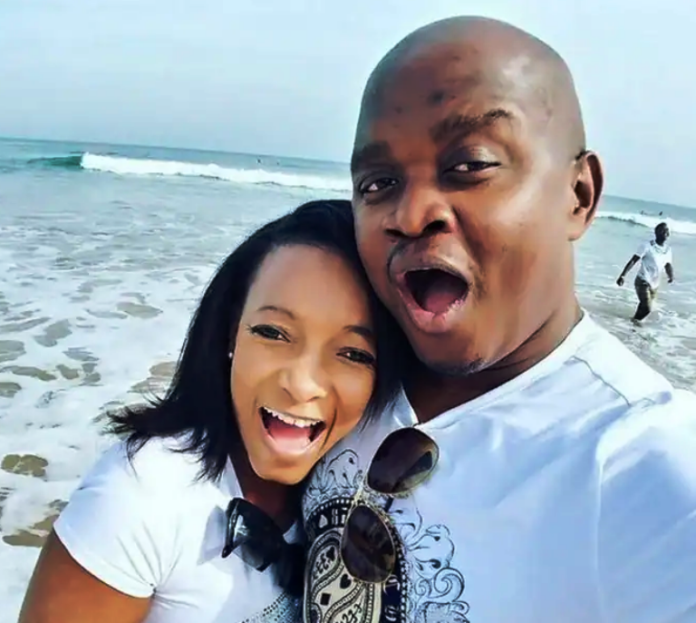 For the most part, Pasela and Nico Matlala's well-publicized romance was derided in the public eye. The vast age disparity between the two, which they considered as no issue, was one facet of their relationship that attracted a lot of criticism.
Nico is ten years older than the former Generations actress. Sadly, important facts regarding their relationship, such as when they first started dating, how they met, and how long they were together, are currently kept a secret.
Additionally, no one knows if they separated amicably or what caused it.
Jakes Mocuminyane
Palesa Madisakwane and Jakes Mocuminyane got married after she moved on from Nico. Sadly, they divorced in 2014 after exhausting all options to keep their marriage intact.
Due to the fact that they both kept a low profile during their relationship, the couple's marriage didn't receive much attention from the media.
Their union was blessed with two kids named Thato and Khumo Mocuminyane, though. Currently, the former lovers are on good terms for the sake of their children.
Palesa Madisakwane Hasn't Remarried
Since her divorce from Jakes, actress Madisakwane hasn't given love a chance. She may be secretly dating someone, but as of right now, the public only knows that she is unmarried and devoted to building a successful profession and raising her children.
Palesa Madisakwane still gets along well with her ex-partners, especially those with whom she had kids.