Kagiso Setsetse is DJ Sumbody's business partner and a popular South African businessman. He was thrust into the public eye due to his connection with the late Amapiano star, DJ Sumbody.
Setsetse has received comprehensive media coverage for controversial reasons ever since his long-time friend DJ Sumbody passed away. He's been linked to several scandals, all of which he has vehemently denied involvement in. Currently, he's in talks with the late singer's family to resolve their differences.
How Old is Kagiso Setsetse and Where Was He Born?
Kagiso Setsetse was born in South Africa. However, a lot is still not known about his life, including his background and how he started his journey in the business world. The actual age and birthplace of the businessman are not public knowledge because he has not publicly shared these details.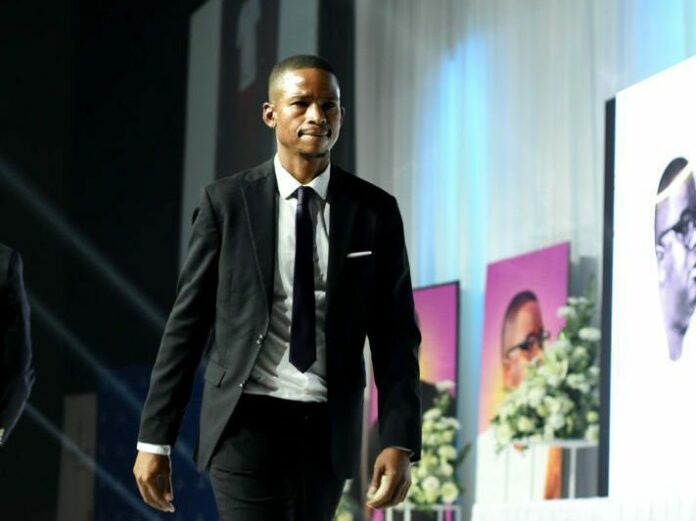 Setsetse's family background, upbringing, and educational accomplishments are also missing from the picture. He is a married man. He has given birth to three children with his wife.
Kagiso and his family relocated to Dubai in May 2023 after he claimed their lives were threatened.
Inside Kagiso Setsetse and DJ Sumbody's Relationship
Kagiso Setsetse was DJ Sumbody's business partner. The two were best friends for more than 22 years before the musician was assassinated in a mafia-style on November 20, 2022, at Corner Woodlands and Woodmead Drive, Johannesburg.
The duo collaborated on several projects as friends, including establishing a lifestyle business called Ayepyep Lifestyle Lounge in 2016. The Amapiano star and Kagiso funded the business together and were actively involved in the operational and administrative activities of the business until the former's painful demise.
Together, they successfully established a branch of Ayepyep in Cape Town and some branches in Pretoria.
Theft and Other Controversies Setsetse Has Faced 
Kagiso made headlines in August 2023 after he alleged that his late friend stole money from Ayepyep Lifestyle while he was alive. He made the allegation after DJ Sumbody's younger brother Koketso Sekofa made inquiries about their business.
He claimed that he had proof of the theft and that he had wanted to keep quiet about it but has now made up his mind to claim every dime that DJ Sumbody allegedly stole. He blamed Koketso's evil personality for changing his mind.
Setsetse allegedly told Sefoka that he would be repossessing the DJ's cars as a way of recovering all the money he unlawfully stole. The young man's allegation, as expected, did not go down well with the Sefoka family.
Obtaining DJ Sumbody's Death Certificate Unduly
Kagiso Setsetse allegedly obtained DJ Sumbody's death certificate in order to get an R15 million Momentum Life insurance policy payout without his family's consent.
Cape Town businessman Ralph Stanfield, who has been at loggerheads with Setsetse over Ayepyep Lifestyle, first made the allegation. Although the funeral home involved denied issuing Sefok's death certificate to Kagiso, the late DJ's mother confirmed Stanfield's claim.
Life Insurance Policy Brouhaha
Kagiso Setsetse, DJ Sumbody's business partner, applied for an R15 million life insurance policy from Momentum in 2021. This information was revealed by Ralph Stanfield, the alleged leader of the 28s gang.
However, the insurer did not pay out the large sum as the police investigating the amapiano star's death had frozen the funds until they received a statement from Setsetse.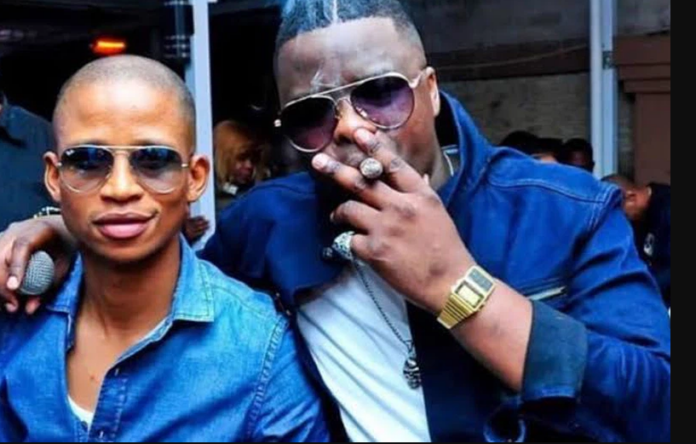 In response, Kagiso said that he and Oupa had established a plan they referred to as "Buy and Sell Insurance". This agreement was meant to provide protection for a director in the case of death, and the proceeds from the shares of the business would be given to the family.
Alleged Exclusion from Ayepyep and Threats
DJ Sumbody's brother accused Kagiso of withholding information about the business he co-owned with the late Amapiano star from himself and his family despite their mother being appointed executrix of the estate.
Koketso Sekofa also alleged that Kagiso had said he was now the sole owner of the business since DJ Sumbody was no longer alive. In response, Kagiso stated that he had asked Sefoka to leave as he was allegedly causing disruption to the staff, suppliers, and operations of Ayepyep.
Meanwhile, Kagiso Setsetse claimed he met with the Sefoka family in August 2023 and that their attorneys are already working on a settlement and the way forward. He asked the public to leave everything to the law to decide so as to settle things with the late DJ's family and have their business in Cape Town reopened.