DJ Black Coffee is divorced. He was married to Enhle Mbali Mlotshwa for 8 years before their separation in July 2019 and eventual divorce. The entertainer has had a very successful career over the years which has translated to huge fortune for him, precisely an estimated net worth of $60 million.
Nkosinathi Maphumulo popularly known as DJ Black Coffee is an internationally known Disc Jockey and record producer from South Africa. Though he began his career in the entertainment space in 1989, it was not until the year 2004 that Black Cofee hit it big as a DJ; this was when he was selected to participate in the 2004 Red Bull Music Academy held in Cape Town that year.
His song "Happiness" which was featured on the DJs at Work album was his first song to gain mainstream success. DJ Black Coffee has since enjoyed a steady rise in his career and his now recognized internationally, having worked with top music acts like fellow DJ David Guetta, rapper Drake, and RnB singer Usher – with Usher he released the song "LaLaLa" in September 2019. His success over the years has brought him a huge amount of wealth, but just how wealthy is DJ Black Coffee? Here is a look at his personal life including his net worth.
Is DJ Black Coffee Married Or Divorced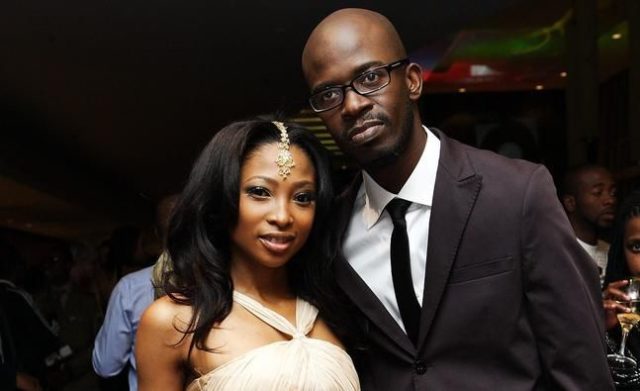 DJ Black Coffee was for a long time a married man until July 2019 when reports surfaced that he had split from his wife of eight years Enhle Mbali Mlotshwa – a popular South African actress, TV presenter, and fashion designer. Their marriage produced two kids, in addition to two other kids that Black Coffee previously had.
Rumors about a rift between the two began around May of 2019. Sources reported that Enhle Mbali Mlotshwa had long been unhappy in the marriage because of two main reasons – her husband's infidelity as well as the bad treatment she constantly received from his family.
Roped into the cheating allegations was David Guetta's ex-wife Cathy Lobé – a French socialite. Lobé had posted on her Instagram account a photo of herself hugging DJ Black Coffee at the Cannes Film Festival in France and the photo did not sit quite well with fans of the power couple who immediately suspected foul play. DJ Black Coffee would immediately debunk the rumors via Twitter posts calling the actions of social media users a " lynch-mob mentality" that was having an effect on his marriage and kids. Lobé also denied the rumors, deleting the photo she had posted of them both.
DJ Black Coffee's wife Enhle Mbali Mlotshwa also seemed to be by her man as she posted a throwback video of herself with Lobé while gushing about her in her caption. Nevertheless, weeks later, Enhle Mbali Mlotshwa went ahead to file for divorce from her husband after 8 years of staying married.
The actress had in August 2018 during her appearance on In Good Company Experience Summit held in Sandton expressed frustration over how many women including those she treated as sisters in the entertainment industry would often slide int her husband's DMs. Since filing for divorce, the actress, as well as her ex-husband, have both declined on commenting about their shocking split.
Sources close to the couple revealed that Enhle Mbali Mlotshwa had prior to filing for the divorce been unhappy with her marriage. Another source said that in 2018 she had a breakdown from being badly treated by Black Coffee's family and as a result was admitted to a hospital.
The Lobe case would not be the first time that DJ Black Coffee would be accused of cheating, sometime in 2014, he reportedly had an affair with a model who would later attempt to blackmail him.
What Do We Know About His Net Worth?
DJ Black Coffee has had a very successful career over the years which has translated to huge fortune for him. He has indeed come a long way from his early career years when he worked as a backup singer for Madala Kunene. He has so far released no less than 8 albums which have all received huge success, the first being Black Coffee (2005).
Black Coffee, in addition to music sales, has earned hugely from touring and playing live shows. His name was entered into the Guinness Book of World Records in 2010 when he DJed 60 hours non-stop at Maponya Mall. At the Coachella Valley Music and Arts Festival in 2016, DJ Black Coffee was among the performers. His net worth has been estimated at $60 million.