The death of former Mamelodi Sundowns defender Anele Ngcongca and his ex-girlfriend Mshoza, days apart from each other, came as a huge shock for their fans. Their deaths and the circumstances surrounding them have left fans divided in their opinions of what the like causes may be. Anele Ngcongca was born on the 21st of October 1987 and died on the 23rd of November 2020 at 33. Before his death, he had played for several South African football sides, including Aces United, MC Fortune, Genk Troyes, and Mamelodi Sundowns.
He was signed by AmaZulu F.C. in the South Africa Premier Soccer League (PSL) but was about to be unveiled by the club before he lost his life on that fateful day. Anele Ngcongca also played for the South African national team from 2009 to 2016 and had quite a successful football career. However, his private life faced many challenges in the last few years of his life, majorly resulting from the whole drama arising from infidelity in his marriage to divorcing his wife, Linda Racaza. When he died, some of his fans believed that depression was the cause even though he died in an accident in KwaZulu-Natal, South Africa.
Anele Ngcongca and Linda Racaza Met in High School
If you wonder why it was difficult for Linda Racaza to move on with her life after her separation from her erstwhile sweetheart, Anele Ngcongca, the answer is a simple one. The duo met and fell in love in high school and sustained their relationship even when they left high school. There is no record of the couple getting married, but the relationship that started in high school lasted almost ten years before it was torn apart due to infidelity.
While it lasted, Anele Ngcongca and Linda Racaza looked like a perfect couple, and together they had a child – a daughter named Siposethu Ngcongca, born on September 20, 2010. Unfortunately, in 2018, Ngcongca accused Linda of infidelity when he alleged that his partner was gracing another man's bed in South Africa while he was in Belgium playing football. And although he loved Linda and their child so much, cheating was something he couldn't condone.
Things continued to deteriorate between the pair as Ngcongca tried to stay in the relationship only because he had built his life around Linda. Over time, he couldn't take it any longer and opted to be separated from his high school sweetheart. Anele Ngcongca abandoned his almost a decade-old relationship and moved on with a new girlfriend – singer and Kwaito star, Nomasonto Maswanganyi, popularly known by her stage name Mshoza.
He Moved On With Kwaito Singer, Mshoza
After his separation from Linda, Anele moved on with Kwaito star, Mshoza, who was previously married to other men, including Jacob Mnisi and Thuthukani Mvula. They revealed they were dating in an interview with Drum in 2018, where Ngcongca claimed he was happy with Mshoza because she gave him what he lacked in his marriage. According to him, Linda lacked the love and respect he got from Mshoza.
The couple moved into a house that was just two-meters away from Linda Racaza's house. However, according to the Kwaito singer, it was not her choice to move into a house close to Linda; rather, it was Ngcongca's decision. To prove that the decision was a bad one, the two ladies soon got into a public altercation.
Linda Racaza and Mshoza Got Into a Public Fight
In less than three months into his new relationship, Anele Ngcongca got more than he bargained for as his baby mama, Linda Racaza, and girlfriend, Mshoza, were already at each other's throats – literally. On the said day, the late footballer was with Mshoza at a petrol station near Greenstone Shopping Centre when Linda drove in and accosted her rival. This led to a public fight as Anele tried to separate both women from each other. In no time, both parties were behind bars and had to bail themselves.
Mshoza, who was pregnant at the time of the alleged assault, was initially unwilling to open up about the quarrel and even denied its occurrence. Still, after Linda told her own story of what transpired, she finally decided to open up. She said he has been married twice and never had to fight over a man, and to her, quarreling with Linda was a huge shame. She also stated that it was Linda Racaza who started the quarrel.
Mshoza Ended Her Affair With Anele Ngcongca After Suffering A Miscarriage
At the time of the fight, it was revealed that Mshoza was pregnant with Anele's child. However, she would later lose the baby and quickly blame the stress she faced in the relationship. The situation prompted her to change her mind regarding the relationship with Anele Ngcongca.
Mshoza believed that Linda Racaza and the stress she was piling on her relationship with the late Mamelodi Sundowns star was responsible for her miscarriage. So she had to break up with Ngcongca in a bid to protect her own life. She also revealed that one of the reasons she ended her relationship with Anele was because she felt it may have been a rebound as she figured she still loved her former husband.
Anele Ngcongca and Mshoza Died Days Apart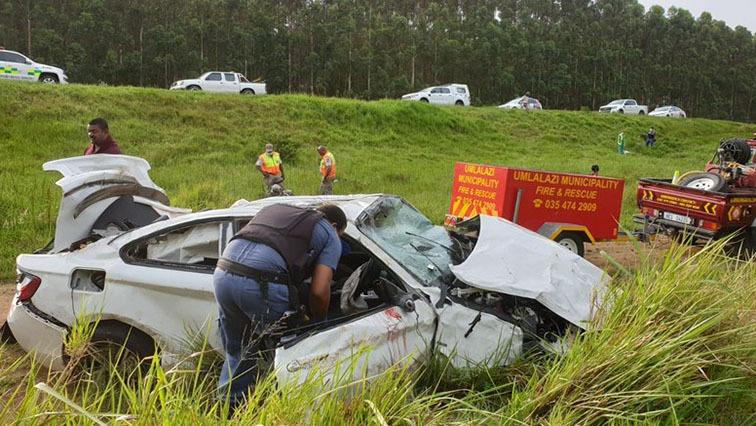 A little over one year after their breakup, Mshoza and her ex-boyfriend, Anele Ngcongca, met their untimely deaths. While the former died through complications from diabetes in a hospital in Johannesburg on November 18, 2020, the latter died in an auto crash in KwaZulu-Natal, five days later, on November 23, 2020. Before their deaths, Ngcongca made efforts to get back with the Kwaito singer, who he said he was so much in love with, but sadly his efforts were unsuccessful.
His death came as a huge shock to his fans, family, and estranged partner, Linda Racaza. Nobody was expecting such news, especially since he was not sick. While some said his death was simply a result of the accident, others believe he was depressed from the news of his ex-girlfriend's death and drove absent-mindedly. Some believe that his ex-girlfriend should not be mentioned as the reason for his death since they were no longer in a relationship at the time.
May your soul rest in peace Anele Ngcongca …🕊️ pic.twitter.com/Xc3ZVrIzhn

— Katlego Maseng 🧠 (@KatlegoMaseng1) November 23, 2020
Anele Ngcongca has passed away in car accident. #RIPAnele
3 times a Premiership Winner in SA
Belgium League Winner
CAF Super Cup Winner
Over 50 caps for Bafana Bafana

The loss to South African Football is immeasurable

To his family, friends @Masandawana
My deepest Condolences pic.twitter.com/Yo6JZKUqAw

— Thomas Mlambo (@thomasmlambo) November 23, 2020
We're saddened by the passing of former Sundowns defender Anele Ngcongca. Our condolences are with his friends and family.

RIP Anele. pic.twitter.com/NISgbhJZlV

— Cape Town City FC (@CapeTownCityFC) November 23, 2020