Are you looking to excite your tastebud or that of the members of your family for dinner with some unique South African meals, but you are running out of ideas on how to get this done? You are not left alone in this situation and we have even gone ahead to research and present some quick and easy dinner ideas for South Africans you can relish. These meals are exactly what they are categorized as "quick and easy" and you don't have to spend long hours preparing dinner.
South African Dinner Ideas You Can Make in a Jiffy
Many of our foods are simple and easy to prepare. With these dinner ideas, you're on your way to giving your family a unique mouth-watering dinner. These dinner ideas have been further classified into various categories to narrow down your particular preference at any time maybe.
Simple dinner ideas

Chicken dinner ideas 

Romantic dinner ideas

Healthy dinner ideas

Cheap dinner ideas

Family dinner ideas

Lazy Sunday dinner ideas

Vegetarian dinner ideas

Birthday dinner ideas

Friday night dinner ideas
Simple Dinner Ideas for South Africans
What simple dinner can you make if you have no idea? Check out the options below, the ingredients are easy to come and the prep direction is easy to follow;
1. Bobotie
Bobotie is South African original, similar to meatloaf, though better. Bobotie has a better and more exciting taste than meatloaf because of its additional ingredients, like raisins, sweet curry flavors, and almonds.
Ingredients
1½ pounds ground beef
1 cup milk
2 tablespoons vegetable oil
½ cup raisins
2 medium-size onions, minced
2 slices Texas toast thick sliced bread
1 big egg
I tablespoon of salt
½ tablespoon of curry powder
1 tablespoon of apricot jam
1 tablespoon of hot chutney
1 bay leaf
½ tablespoon of ground black pepper
Method of Preparation
Grease a 9 by 13 inches baking pan. After which you preheat your oven to 350ºF (175ºC)
Heat oil in a large skillet at medium temperature. Place the sliced onions in the hot oil and cook until tender. Put pieces of the ground meat in the skillet and cook until it's brown
Empty milk in a shallow bowl. Dip bread into the milk and allow to soak. Drain the excess milk from the bread and set it aside. Add the bread to the ground beef mixture above. Add other ingredients; raisins, curry powder, apricot jam, salt, chutney, and black pepper, and mix thoroughly. Pour all mixture into the already prepared baking pan
Bake in the preheated oven for an average of 1 hour
While the bobotie is baking, beat together the reserved milk, a pinch of salt, and egg in a bowl. Pour all mixture on top of the dish and lay the bay leaf on the mixture as well
Place the bobotie back into the oven, and allow to bake for another 20 to 30 minutes until the top turns golden brown. Make sure to remove the bay leaf before dishing
If you want it a bit sugary, you can add more fruit chutney to give it the desired taste you want.
2. Milk Tart
This is a South African custard pie garnished with a sweet pastry crust. This simple meal goes well with a cup of tea. Its combination gives you a warm and inviting evening to rest after a hard day's work. Another amazing thing about this particular meal is the ease of preparation.
Ingredients
1 cup white sugar
3 eggs
4 cups milk (not dense)
½ cup butter (softened)
2 cups flour (all-purpose flour)
2 tablespoon baking powder
2½ tablespoon cornstarch
1 pinch salt
1 tablespoon butter
1½ cup white sugar
1 tablespoon vanilla extract flavor
½ tablespoon ground cinnamon
Method of Preparation
Heat oven to 350ºF (175ºC)
In a medium mixing bowl, add ½ cup of butter or margarine and 1 cup of white sugar. Add 1 egg and mix thoroughly until the mixture is even. In another bowl add 2 cups of flour, a pinch of salt, and baking powder. Stir and add all combined into the sugar mixture
 Place mixture into two 9 inches pie pans, make sure it settles at the bottom and sides of the pans. Place in the preheated oven and bake for 10 to 15 minutes until it turns golden brown
In a large bowl, add your milk, vanilla extract, and 1 tablespoon of butter or margarine. Allow to boil at medium heat and remove from heat
In another bowl, mix 1 2½ tablespoons of flour, ½ cup of sugar, and cornflour. Add two eggs to the mixture and beat until smooth. While still whisking, slowly add your milk. Allow the pan to heat and bring to boil with continuous stirring for 5 minutes
Gently pour all mixture into the pastry shell. Make sure it's half full to avoid it from spilling when in the oven. Garnish with a sprinkling of cinnamon
 Best served cold
3. South African Malvapoeding
South African Malvapoeding is also known as Marshmallow pudding. Though it contains no marshmallow, it might have gotten its name from its texture, which is spongy. This simple and delicious delight is best served hot or cold with creams. If you want to serve it hot without creams, it can be accompanied with fruit juice, whether fresh or processed.
Ingredients
Here are the basic ingredients to prepare the pudding;
1 tablespoon white vinegar
2 tablespoons butter
2 eggs
½ cup milk
1 tablespoon baking soda
1 cup superfine sugar
1 tablespoon apricot jelly
1 cups cake flour
A pinch of salt
The ingredients for the sauce include;
1 cup cream
½ cup white sugar
½ cup butter or margarine
½ cup water, sherry, or orange juice
Method of Preparation
Heat oven to 350ºF (175ºC) in preparation for baking
In a small bowl, at low temperature add 2 two tablespoons of butter, vinegar, and milk. Then allow it to slowly melt. Remove mixture from heat and allow to cool. In a separate sauce, sift flour, salt, and baking soda
 Mix 1 cup of flour with eggs using an electric mixer at high speed, until it looks fluffy and light in color. This should be done for 5 minutes. Carefully and slowly mix the apricot jam into the mixture and the dry ingredients also
 Pour all mixture into a greased, 1-quart oven dish for baking and bake for 45 minutes. You can check if it's ready by dipping a clean kitchen knife at the center. If it comes out non-sticking, then it's ready, but if not, you may have to leave it for some more time
Put the cream, butter, and ½ cup of sugar into a bowl and place at medium heat until butter is melted and the sugar is dissolved. Make sure not to allow it to boil
The pudding is ready! Remove from the oven and pierce severally with a fork. Pour your hot cream mixture on the pudding, and serve hot or cold
Chicken Breast Dinner Ideas Dinner Ideas for South Africans
South African chicken can also be a sumptuous dinner for the entire family. There are several ways to prepare it, depending on your choice of recipe and personal preference. It can be cooked boneless or with bones. Here are some recipes to make a variety of chicken breast dinner;
4. Braai Chicken for South Africans
This meal is very popular in most parts of South Africa. It is called 'braai' because you have to cook it over the fire which gives it a natural taste. It can be prepared and eaten outdoors as the whole family relaxes and settle into the night. When accompanied with a bottle of wine, it tends to taste even better.
Ingredients
½ cup apricot jam
¼ cup of water
¼ tablespoon ground pepper
1 ginger root
A pinch of salt
¼ cup of brown sugar
2 garlic cloves
3 tablespoons garam masala or curry powder
Chicken breast
cup of white vinegar
Method of Preparation
In a big bowl, mix and blend all ingredients except the chicken breast
Add the chicken to the blended mixture and allow to soak for 1 hour while in the fridge
Grill the chicken for about 20 minutes in a skillet, until it is golden brown
Continue to brush the chicken with the reserved marinade until it is thoroughly cooked You can dispose of the marinade after which
Normally, this dish takes about 45 minutes to prepare. To have a great taste of the meal, devour it with any salad of your choice. It's one of the best dishes for chicken breast.
5. South African Stuffed Chicken Breast
This stuffed chicken breast is very easy to prepare. With a five-step procedure with not many ingredients, your dinner is ready! The meal is cooked with some easy-to-find ingredients you can get from almost any food shop or market nearby.
Ingredients
10 ml Robertson mixed herb
180 ml feta cheese
100 ml green pepper
 3 whisked eggs
 8 chicken breasts (boneless)
 250 ml fine breadcrumbs
 Spices for chicken
Sunflower oil to fry chicken
 120 ml creams cheese
Method of Preparation
Preheat your oven 350ºF (175ºC)
Mix cream cheese, green pepper, and herbs in a saucepan
Mix chicken spices and breadcrumbs in another separate bowl
Take a part of the chicken breast and mix with the mixtures above
Take all mixture and dip into the whisked eggs, adding the breadcrumbs
Put sunflower oil in a frying pan (or any available oil) and fry the above mixture for a while. Make sure you turn the mixture consecutively until it turns brown
After frying, bake in the oven for 10 minutes. At this stage, you have a crunchy and tasty chicken breast
Serve with delight
6. South African Simple Fried Chicken Cutlets
If you love your chicken breast dish to be well seasoned with lots of pepper and sauce, then you try out this recipe. It's garnished with lots of pepper and different spices that bring out a rich satisfying taste of chicken. Due to its peppery taste, this South African dinner goes well with wine or fruit juice.
Ingredients
1 big egg
Four chicken breasts (boneless is preferred)
1 cup flour
Seasonings
Black pepper
1 tablespoon salt
 1 tablespoon hot sauce
¾ cup of milk
Method of Preparation
After sourcing for the various ingredients, get a large bowl and mix the milk, egg, and hot sauce
Mix all seasoning, salt, flour, and pepper in another saucepan
Preheat oven to 350ºC, and heat the vegetable oil in a skillet
Dip chicken into the milk and egg mixture, and let it soak in it. When done, coat it with the flour mixture
 Place the coated chicken in the hot oil and leave to fry for 4 minutes until it turns brown. Drain oil from the chicken in a brown paper bag
When done, your chicken breast is set to walk down your throat. If it's in large pieces, you can help yourself with a knife, cutting it into smaller pieces. Its best served hot or warm, depending on your preference.
Romantic Dinner Ideas
Are you looking to host your date for a romantic dinner? If yes, we got you covered. Check out these romantic dinner ideas, easy to make and consumes less time.
7. Strawberry with Splash of Coconut
This is a dish that contains carbs but is free of dairy. It takes about 20 minutes to get ready and involves not many ingredients. For a 4 – 6 serving, the list of ingredients below will do just fine.
Ingredients
400g Sabrosa strawberries (quarter)
½ size juiced lemon
1 tablespoon white sugar
1 400g canned coconut cream, best chilled from the freezer
50g shaved coconut
Method of Preparation
Get a saucepan and place the strawberries, lemon, and sugar. Allow resting for 15 minutes
Beat the coconut cream until it's smooth
Pour the coconut cream into the strawberry mixture and sprinkle the coconut shavings evenly in the whole mixture
After this, your dinner is ready to be served. You can step it down with a Laibach Ladybird Rose 2016, leaving you asking for more.
8. Sirloin with Bacon Sauce and Avocado Salad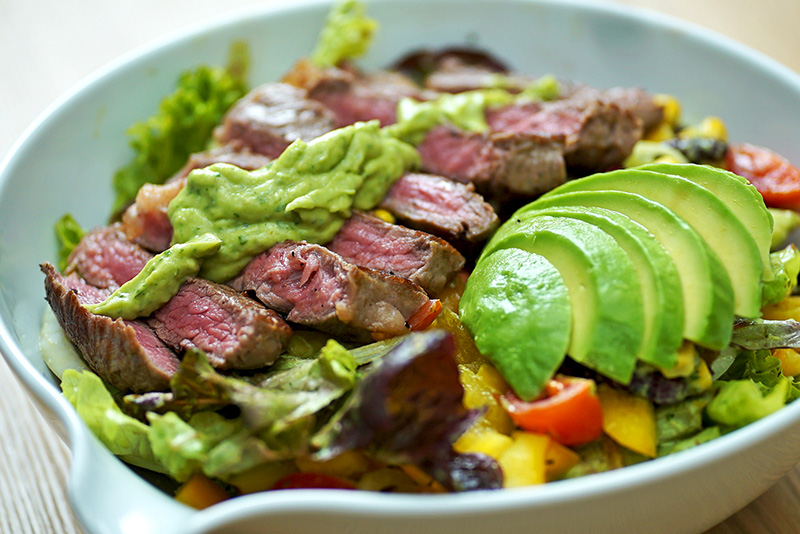 This dish is well garnished with lots of ingredients and spices. It's a 'busy' dish if you wish to describe it as it looks. The Sirloin with bacon Sauce and Avocado Saladingredients seem to be endless, check it out.
Ingredients
50g Gorgonzola
2 tablespoons butter
1 cup double cream
Ground black pepper (fresh)
4 chopped rashers of bacon
2 cloves garlic (grounded)
2 tablespoons extra-virgin olive oil (reserve some for rubbing)
500g mature free-range sirloin steaks
1 – 2 ripe avocados
A squeezed lemon juices
1 red chili pepper (chopped)
Method of Preparation
Place garlic, butter, and oil in a frying pan and allow to heat for some minutes. Add the bacon and cook till it's golden brown
Add the cream to the mixture above and leave until it boils. Crumble the Gorgonzola and add to the mixture. This becomes easy to melt. Add the pepper seasoning and slightly reduce the heat
To the steaks, rub with oil and season with chili pepper. Heat the pan until it is smoky hot, then add the steaks and cook to your desire
Slowly pour the Gorgonzola and bacon mixture already prepared above into the steak
Once this is done, your dinner is ready
This meal is best served with avocado salad. The avocado salad is a mixture of chili pepper, lemon juice, and oil, poured over the avocado.
9. Moroccan Mint Beef
This is an appetizing meal loaded with lots of flavors. It is made with the most common ingredients which are basically meat and mint and a variety of spices to bring out the rich meat and mint taste of the meal. With an average of 15 minutes of preparation time, your dinner is set to be consumed.
Ingredients
2 tablespoons of hot chilies pepper
1 medium-size diced onion
1 tablespoon cumin
½ tablespoon nutmeg
1 tablespoon lemon (zest only)
½ tablespoon ginger
400g tinned tomatoes (crushed)
4 beef strips
2 tablespoons chopped
Method of Preparation
Heat oil in a frying pan at high temperatures. Add the beef strip to cook until it's brown, and get it off the pan
To the same pan, add chopped onions and cook for 2 – 3 minutes. Then add the lemon rind and spice, and bring to cook for an additional 1 minute
Add tomatoes to the mixture above and allow to simmer until it's slightly thickened. Do make sure to stir occasionally
 Add beef to the mixture in the pan and cook it all thoroughly
The dish is best served with fresh mint, sprinkled evenly
Healthy Dinner Ideas
To foster healthy shopping and healthy eating among family and friends, here is a range of delicious and seasonal healthy friendly recipes you should consider.
10. Smashed Chickpea with Avocado Sandwich
This salad delicacy is one of the most cherished dinner meals by South Africans. Its immediate consumption after preparation makes it a healthy and perfect meal for dinner. It goes well with chopped veggies, pita chips, or crackers.
Ingredients
Sliced whole wheat bread or any bread of your choice
1 big ripe avocado
¼ cup fresh chopped coriander
2 tablespoons chopped spring onion
Spinach leaves and tomato spices
Salt and pepper
1 can (425g) chickpeas or garbanzo beans
1 lime/lemon juice
Method of Preparation
Thoroughly rinse the chickpeas in clean running water and drain. Remove the outer skin by placing it in a paper towel. This action is optional
Place the chickpeas and avocado in a medium bowl and using a fork or potato masher, smash them together
Add coriander, lemon/lime juice, and green onion to the mixture above. Then season with some salt and pepper
Spread salad on bread and top with your sandwich. After this, your dinner is ready
11. Chocolate Cake Free of Sugar
This chocolate cake that is free of sugar is a great substitute for you if you want to go off sugary things for a while. Its sweet taste comes from the combination of the date and banana, which are healthy dietary fibers to consume daily. This cake can also be made when you have a family gathering during dinner time and it would not take a lot of time to make.
Ingredients
100g margarine/butter
200g dates
2 tablespoons bicarbonate soda
3 whisked eggs
1 large banana
1 tablespoon vanilla essence (flavor)
300ml boiled water
½ cup nutty wheat flour
1½ cup cake flour
5 tablespoons cocoa powder
Method of Preparation
Heat your oven to a 180ºC in preparation for baking
In a medium bowl, put bicarbonate soda, vanilla essence, dates, and margarine. Add boiling water and allow to rest for 5 minutes, and blend all mixture afterward
Add whisked eggs and banana, and blend again
In a separate bowl, mix flour and cocoa powder. Add gently into the blended mixture above
Pour all mixture into a non-sticky spray tin and place in the preheated oven
Allow to bake for 30 minutes and serve when cooled
All process takes about 45minutes and the recipe is perfect for 12 servings
Cheap Dinner Ideas for South Africans
If you're looking for dinner ideas that are budget-friendly, that won't cost you much but still offer great taste and value, check out these;
12. South African Sweet Potatoes Fries
The South African sweet potatoes fries, from the name, make just a simple and less complex dish. With some potatoes and a few spices, your dinner is ready. It is recommended you salt the potatoes during washing and before frying to add taste to them. Depending on your preference, you can fry them to be crisp or slightly soft depending on what your choice is.
Ingredients
2 medium sweet potatoes
2 tablespoons of olive oil (or any oil of your choice, in adjusted measure)
Salt and ground black chili pepper to taste
Method of Preparation
Prepare the oven by heating to 180ºC
Wash and peel potatoes, then slice into long thinly strips
Rub 1 tablespoon of olive oil on the oven tray, then place the fries in the remaining oil
Season fries with salt and black chili pepper
Bake in the oven for 20 – 30 minutes or as preferred
Monitor every 10 minutes and turn when necessary
Serve hot or warm. This recipe goes for 4 servings
13. Mashed Potatoes and Pea with Chicken Mayonnaise
This South African meal is cheap and affordable for a family of four. With an average preparation time of 45 minutes with not many procedures, your meal is set. All ingredients you need to prepare can be sourced locally from the grocery store. The ingredients below are exactly all that you need.
Ingredients
 6 medium-size potatoes
250ml fresh peas
A handful of fresh coriander (chopped)
6 chicken pieces
15ml lemon/lime juice
15ml margarine/butter
60ml mayonnaise
Salt and ground black pepper to taste
Preparation Method
Heat your oven to a temperature of 200ºC in preparation for baking
Season the chicken with salt and black pepper to your desired taste
Mix the mayonnaise, lemon juice, and coriander and rub over the chicken
Place chicken pieces on the baking sheet and bake for an average of 40 – 45 minutes
To prepare the mash, boil and peel potatoes. Then add the butter and peas
Consume mash alongside chicken, either cold or hot
14. Peppermint Crisp Tart
Peppermint crisp tart is a pudding layer of biscuits, cream, caramel treat, and crisp chocolate bars. It's simple to make and leaves you asking for more. This South African dinner has been noted to be a dinner favorite of many South Africans and we can all understand why. Here is all you need to get it prepared.
Ingredients
 3 peppermint crisp chocolate bars (crushed)
 20ml castor sugar
 4 – 5 drops of peppermint essence (more if you want it minty)
 250ml Orley Whip (soft peaks whip)
1 or 2 packets of tennis biscuits
375g of tin condensed milk (caramelized) or dulce du leche
Method of Preparation
 Beat the Orley Whip, then add the castor sugar, condensed milk, and peppermint essence
Thoroughly stir all mixture till the mixes well. Then add 2 third of the crushed Peppermint crisp
Butter a 29x19x5cm dishpan and place a layer of a whole tennis biscuit in the pan. Scoop ¼ of the caramel mix above the biscuits and spread generously. Continue the same process for all biscuit layers until filling is left on top
Place in the refrigerator for a minimum of 4 hours. Sprinkle the remaining crushed peppermint crisp on top for a great taste
Cut into pieces, preferable square shape and serve
Family Dinner Ideas for South Africans
Are you at a crossroads of what dinner to place before your family? Check out these ideas and get some inspiration.
15. South African Yellow Rice
If you walk into many South African homes and restaurants today, you are most likely to be welcomed with their yellow rice. It is one of the most common delicacies. Made with different types of meats and fish, its flavor is distinct and the texture is unique.
Ingredients
200g basmati rice
2 tablespoons olive oil (or any oil of your choice)
1 tablespoon of ground turmeric
2 tablespoons sultanas/golden raisins
½ tablespoon brown sugar
2 cups of clean water
Method of Preparation
Rinse rice thoroughly under clean running water, until it turns clear. Alternatively, you could put rice in a bowl and clean water. Wash thoroughly and remove water. Repeat this process twice
In a pot, put washed rice, turmeric, oil, raisins, and brown sugar. Add some water into the pot and stir everything together before covering
Place the pot on heat and boil at medium temperature. Cook for about 10 minutes until water is absorbed
Then stir before serving. Best served hot
Note that this recipe can go for white rice also, preferably long-grain rice. But basmati is always recommended if possible.
16. Mealie Pap
Mealie pap which is also known as Maize porridge is a staple food in most South African homes. It's made from coarse maize and needs no refrigerator because it can stay longer and fresher all day. It's a wholesome meal for the entire family and it goes well with sugar and milk, or golden syrup and butter, depending on what your household can afford.
Ingredients
1000ml of water
 1 cup white maize or mealie meal (this can be gotten from the stores, or you use cornmeal, grits, or polenta)
½ tablespoon salt (sea salt if possible)
1½ low-fat milk (half as extra if needed)
Brown sugar to add taste
1 cup maple or golden syrup (to sweeten the porridge)
120g cold unsalted butter
Method of Preparation
Heat water in a kettle and pour over the maize meal inside a heavy-bottomed pot
Bring mixture to boil while stirring continuously with a wooden spatula/spoon to avoid lumps. Do this for 10 minutes, making sure it's thick, smooth, and well-cooked
Reduce the heat and cover the pot with a lid to allow the porridge to simmer for 40 minutes
After the porridge is cooked, add maple syrup to a small plate and heat
Once the bubbles start to pop up, remove them from heat. Make sure it doesn't burn while on heat
Add butter slowly to melt and set aside
To the smooth and thick porridge, add some quantity of milk depending on your preference
Serve hot with maple butter syrup and some sprinkled sugar
Note: For the maple sauce, you may need to prepare it a day or two days ahead of time. This makes it become lighter in color and allow the butterfat to rise at the top. After preparing, refrigerate and only remove a few hours before it's needed. Then stir well before you spread over the porridge. The ingredients are stated above; unsalted butter, maple, or golden syrup.
Lazy Sunday Dinner Ideas
Take it easy on yourself, don't be all fussy. Busy all week and you need to fix a quick dinner for Sunday? Check out these ideas, they are quick ones if you feel lazy or not too motivated for complex meals.
17. South African Baked Mac and Cheese
South African baked mac and cheese is a super creamy cheesy meal with lots of Southern flavors. It's custard-style baked macaroni and cheese prepared with lots of eggs and evaporated milk to give that refreshing and nourishing taste as you unwind into the night.
Ingredients
8 to 10 ounces of elbow macaroni
½ cup whole milk
2 or 3 eggs beaten lightly
 1 can of evaporated milk (12-ounce)
1½ teaspoons of seasonings
 12g butter/margarine
 2 cheese and sour cream
Method of Preparation
Prepare the oven by preheating at 180ºC
Place elbow macaroni in a deep pot and cook for some minutes until tender
Drain water and place in a baking pan or dish
Whisk together the milk, the evaporated milk, and eggs to make the custard mixture
Add seasonings to all mixture and pour into the macaroni
Mix butter, cheeses, and sour cream in a bowl, and make sure to combine all well
Add more grated cheese and place in the oven
Bake until bubbles are seen and the top is brown
18. South African Bunny Chow
Bunny chow is a South African delicacy not only eaten at home but also on the street. The mouthwatering delight is made wholly with meat, aromatic spices, potatoes, and chickpeas, all embedded in a hollow soft bread of your choice. To make the meal, you should gather these easy-to-find ingredients.
Ingredients
1-pound chicken thigh cut into little pieces
2-3 curry leaves
½ cup cooking oil
1 tablespoon ginger and 2 tablespoons garlic (both minced)
1 medium onion and 2 medium tomatoes
1 tablespoon curry powder or more depending on your preference
6 – 8ounce potatoes, cut into pieces
3 green cardamom pods
½ cup of chicken broth
1½ tablespoons of paprika
115ounce chickpeas
 Salts and seasoning to taste
Preparation Method
 Heat up the saucepan and add oil. When hot add onion, garlic, ginger, cinnamon stick, cardamom pod, curry leaves, and powder, and stir continuously until onion is tender
Add chicken and tomatoes, then fry for another 2 – 3 minutes. Add chicken stock and more water if necessary, to avoid burning
Then add chicken broth, chickpea, and potatoes. Bring to a boil and allow to steam until the sauce thickens. This should take about 20 to 25 minutes
Check for salt and pepper, and add based on preference
Vegetarian Dinner Ideas for South Africans
For vegetarians who are off the meat dishes but still want to enjoy a sumptuous dinner, these recipes will be perfect for you.
19. Vegetarian Chili Macaroni
Gone are the days when as a vegan, you are limited to just a few meals and basically fruits. The vegetarian chili macaroni which is a popular vegan meal in South Africa is becoming increasingly popular even to people who are not entirely vegan. The dish is prepared mainly with plant products and macaroni.
Ingredients
1 medium chopped onion
1 tablespoon canola oil
1 can crushed tomatoes
2 tablespoons chili pepper powder
1 can black beans, rinsed and chopped
Cilantros, to garnish
1 Ib. cooked macaroni
1 shredded cedar
½ tablespoon salt
Cooking Method
In a large pot, cook all ingredients, chili powder, canola oil, onion, salt for about 8 minutes, stirring continuously
Add black beans and crushed tomatoes
Heat to simmering at high temperature for 5 minutes
Add macaroni and cheddar. Then garnish with cilantro on top
20. Pasta with Pantry Staple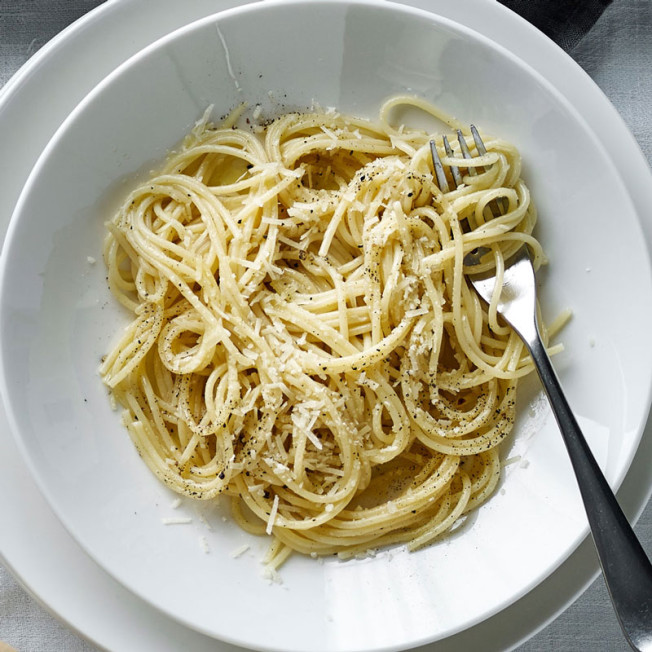 Pasta with pantry staples is one of the easiest meals anyone can prepare on this list. It is a popular dinner delicacy in South Africa albeit it looks a lot more western than African. The meal is basically prepared with pasta and a few other ingredients that you can get from your local grocery store. To get started here is all you need.
Ingredients
500g dried spaghetti
6 tablespoons (90g) unsalted butter
2 tablespoon fresh ground pepper
75g grated Pecorino cheese
180g grated Parmesan cheese
Kosher salt
Method of Preparation
Get a large pot that is two-thirds filled with saltwater, and bring to boil over high heat
Place the pasta inside the pot and cook according to the instruction on the package
 Remove water from pasta and keep 1 cup of the pasta cooking water
 Add butter to the pot and place on medium heat. When butter is melted, add cooked pasta to coat
Add other seasonings like pepper, parmesan, pecorino, and salt to taste. Add remaining pasta water, bit by bit until it looks creamy
Pasta is ready. Serve among 4 to 6 persons
Birthday Dinner Ideas for South Africans
Special occasions require special treats. Host your guests to a special and exciting dinner meal that leaves lasting, lingering memories of your D-day. The meals below are just perfect for any birthday occasion.
21. Beef Bourguignon
Beef Bourguignon naturally takes a longer time to get melted in the mouth, except you put your slow cooker to work, which performs the magic. Serving it over mashed potatoes gives you a taste outside this world.
Ingredients
5 slices of bacon
4 carrots sliced in 1- inch pieces each
2 cups beef broth
1¼ cups red wine
3 tablespoons all-purpose flour
2 tablespoon tomato pastes
3 cloves minced garlic
3 pounds beef chuck
1 bay leaf
2 tablespoons unsalted butter
2 tablespoon chopped thyme
¼ chopped fresh parsley
Mashed potatoes
1-quart cremini mushroom
Cooking Method
In a skillet, cook bacon on moderate heat until it turns crisp for about 5 minutes. Remove from skillet and place in the bowl of the slow cooker
Season beef with salt and pepper and add to the skillet in batches. Leave to turn brown, but turn consistently on each side for 3 minutes. Then transfer into the slow cooker
Sprinkle flour over bacon and beef and turn generously. Add mushroom, garlic, carrot, and onion and stir
Add the beef broth, tomato paste, red wine, butter, and bay leaf. Cover with the lid of the cooker and cook for 8 minutes until beef is tender
Sprinkle the thyme and stir evenly, then garnish with parsley
22. Pan-Roasted Chicken
Pan-roasted chicken is an amazing birthday dinner meal most South Africans relish. This is often the case, especially when the chicken is tastefully prepared with dates and shallots and cooked till it is tender and still retains the taste of the spices used to make it. Though this delicacy looks complex to pull off, you will be surprised by how easy it is to make it. Check out the ingredients for the combination.
Ingredients
4 bony chicken breasts with skin-on
2 tablespoons grapeseed oil
Salt and fresh ground pepper
4 garlic cloves (chopped and smashed)
8 to 10 springs of fresh thyme
4 tablespoons of unsalted butter
½ cup of dried white wine
10 large shallots (peeled)
1½ cups low sodium stock (that of chicken)
1 lemon juiced
Two-third cup of green olives
1½ tablespoon of apple cider vinegar
 8 Medjool dates
Method of Preparation
Place chicken at room temperature for 30 minutes
Heat oven to 450ºF in preparation. Place a rack at the third top position of the oven
Place a cast-iron skillet in the oven to heat up for 15 minutes. Part chicken breast and season with salt and pepper
Remove the hot skillet from the oven and place it on the stove. Add grapeseed oil to the skillet and heat at medium to high heat until oil is very hot with a ripple effect
Cook one with its skin facing down, until it turns crispy and brown. Drain off leave a tablespoon of oil
Remove chicken from the skillet and place it in a saucer. Prepare sauce by melting two tablespoons of butter in the skillet and adding the shallots
Cook shallots for 5 to 6 minutes until it turns brown. Add ginger, garlic, a tablespoon of butter, salt, and pepper to taste and cook some more time. Add thyme and stock and still cook at medium heat. Add dates and olive to the sauce
Return chicken to skillet and roast in the oven for 20 minutes at 160ºF
Remove chicken to a plate and set it to warm. Add the squeezed lemon juice
Return chicken to skillet, set to serve. Garnish with lemon zest and thyme
23. South African Pickled Fish with Lime Salad
Pickled fish with lime salad is a traditional South African dish and rightly so, a great meal for birthday celebrations and also weeknight dinner. This delicacy is best served cold with fresh bread or potatoes and a bottle of wine or juice, depending on your preference is equally not a bad idea.
Ingredients
160g pillow packs Asian-leaf salad
2 limes, quartered
4 granny smiths apples, round-shaped sliced
1 x 500 tube pickled fish
Sea salts and ground black pepper
Method of Preparation
Place Asian leaves in four bowls
Distribute apple round the leaves and add some fishes
Sprinkle lime juice across evenly and add seasoning to taste
For more dramatic taste, add ribbons of cucumber with a few sprigs of mint
Serve with wine or spirit pairing
Friday Night Dinner Ideas for South Africans
As Friday night ushers in the weekend, it's best to dine with delicacies that make the weekend a memorable one. Check this Friday night dinner idea as you unwind with loved ones and family.
24. Curry Beef Soup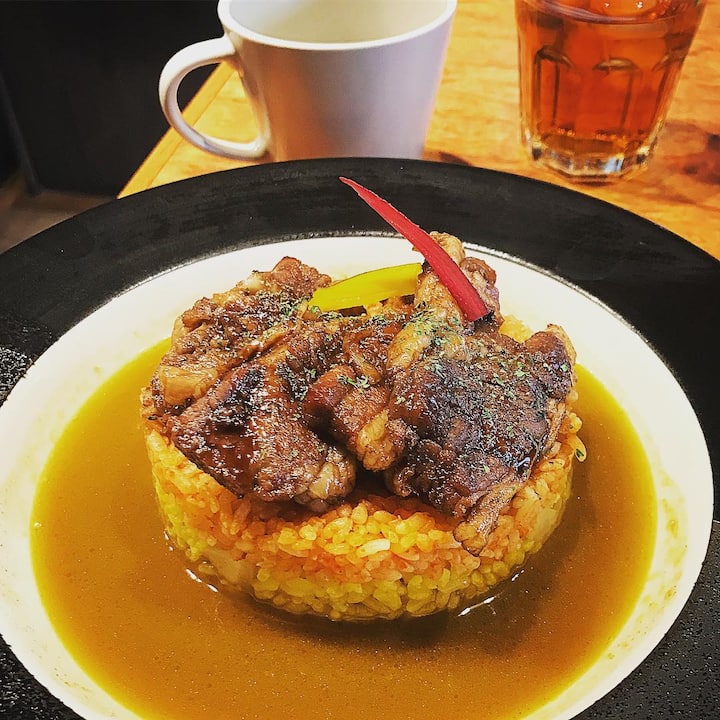 This dish got its origin in South Africa and it is made with a combination of local food ingredients with a blend of western influence. The curry beef soup apparently is also a popular meal in many parts of Europe but South Africa's has got a lot in its own uniqueness.
Ingredients
1-pound beef stew meat
2 tablespoons curry powder
6 cubes beef stock
2 chopped onions
2 larges sliced potatoes
2 bay leaves
2 spoons distilled white vinegar
2 tablespoons of butter
2 teaspoons salt
Method of Preparation
Melt the butter in a large bowl. Put beef in a pot, add onion and beef cubes, then cook until onion is tender
Add beef stock, bay leaves, and curry to the mixture above, then cook for another 30 minutes at low heat
Add potatoes, vinegar, and salt. Then allow it to cook for 45 minutes to one hour. Remove bay leaves and serve while still hot
25. South Africa Chakalaka
This is a South African vegetable relish, made with simple and spicy onions, tomatoes, and sometimes beans. It has its origin from black South Africans and is now a popular South African diner that can be found in most restaurants around the country. The good thing here is that the meal is not complex to prepare despite being one of the tastiest meals South Africa boasts of. To get started, you need these basic ingredients.
Ingredients
Tomatoes and onions
Baked beans
Veggies and spices, such as ginger, garlic, carrot, pepper, and fresh thyme
Method of Preparation
Place the pan on medium heat and add oil. Then add onions and cook until tender
Add ginger, garlic, and curry powder into the hot oil, and mix evenly
Add pepper and allow to cook for 2 minutes
Add carrots and ensure it is well immersed in the curry powder
Add tomatoes, thyme, then leave on heat for another 5 minutes
Add baked beans and the tomato paste, stir well and cook for 5 – 10 minutes
The mixture should appear thick, then off the heat and serve while still hot