Solly Msimanga, the former Mayor of Tshwane and a member of the Democratic Alliance political party is not just good at organizing campaigns and attending political meetings, he is also successful at the home front. While a lot of young men like him who are still in their 40s and have a successful career may consider keeping a wife and at least one or two mistresses, Solly does not seem to be that type of man.
As busy as his schedule may be as a member of the Gauteng Provincial Legislature, he still tries to make sure his family does not suffer for his absence for so long, and his beautiful wife, Monde Msimanga, has really played her role as a pillar of support to the astute politician.
Solly Msimanga Gives Credit For His Career Success To His Family
Solly Msimanga has been in politics since 2006 and according to him, he has worked his way up in the party and earned all the positions he has occupied. Aside from giving credit to his hard work as the reason for his success, another person that he does not fail to credit is his wife, Monde Msimanga. According to him, without her, he would not have been able to achieve all that he has.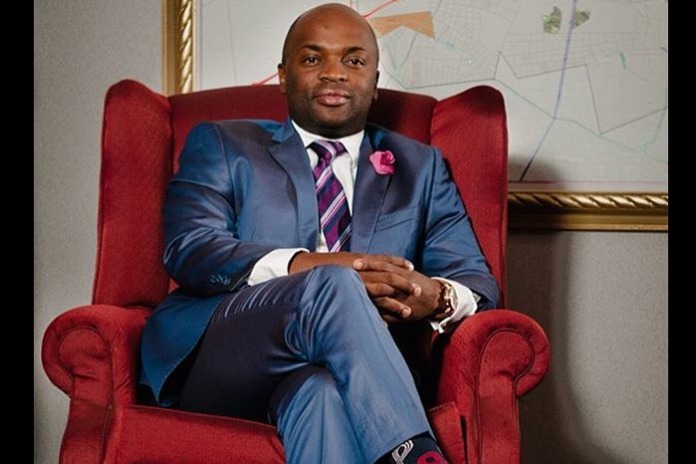 Not that Monde Msimanga is so into politics and has been pulling some strings for her husband, but she has been his strength through it all. She has covered up for him so much at the family front while he served as the Mayor of Tshwane and also the Gauteng Chairperson of the Democratic Alliance. She is still solid support to him even now as he serves as an opposition leader in the Gauteng Provincial Legislature.
It is not as though their family does not face challenges, no it does. There has been a case of a sexual scandal (which we will get to discuss in the course of this post), however, they survived that and did not allow it to ruin their family.
Meet The Gauteng Legislature Opposition Leader's Beautiful Wife, Monde Msimanga
Monde Msimanga is best known as the wife of Solly Msimanga but she also has her own personal identity. The beautiful politician's wife has a diploma in Management Information Systems and Services which she earned from the Institute for Management of Information Systems (IMIS).
She is also involved with NGOs and together with her husband, Monde runs a charity organization called 'Make Somebody's Christmas A Merry One'. Through it, they provide assistance in form groceries to people in need.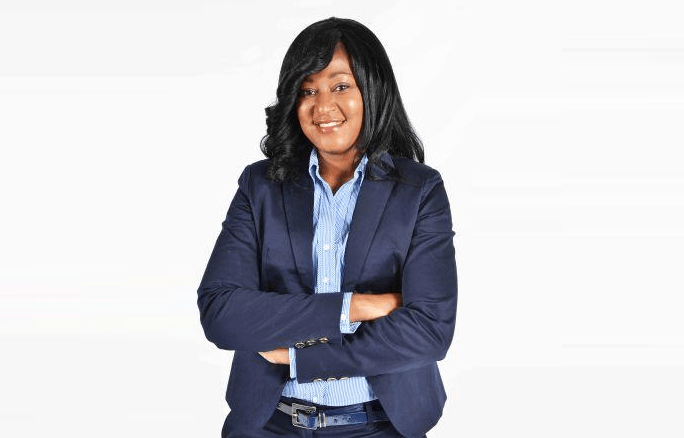 Monde Msimanga resigned from her job when her husband was announced as the DA candidate for Tshwane mayoral race. She felt the need to do this because of the level of pressure that her husband was facing on the campaign trail and she did not want their family to suffer so much as a result of his career demands.
According to her, some of Solly Msimanga's colleagues have suggested that she join politics as well, but she has refused to do that because of how young their children are and the need to take care of them properly as a parent. On her husband's end, he is also trying as much as possible to be available as a husband and a father to their children.
Monde Msimanga is said to have started a career in projects in 2004 and has served as a Senior Program Coordinator at the Department of Justice and Constitutional Development.
Monde and Solly Msimanga Tied The Knot In 2006
As supportive as Solly and Monde Msimanga seem to be towards each other, you would probably to expecting that they met in the most romantic way ever and after that, it has been happily ever after. But even though we wish we could tell you all the details, unfortunately, we don't have information regarding how they met.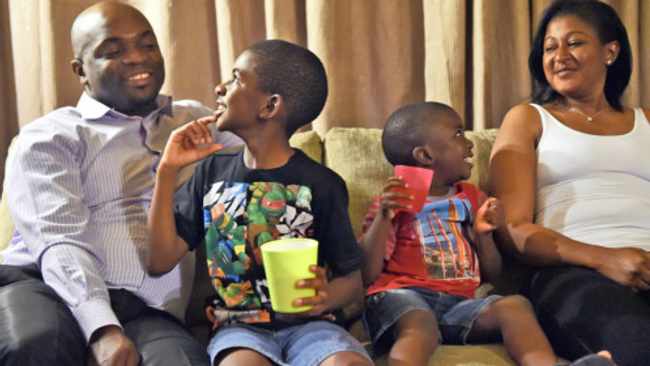 The lovebirds tied the knot in 2006 and have been happily married for over a decade and a half now. We also do not have information about the kind of wedding they had.
At the time they got married, Solly Msimanga had already started a career in the private sector and it was also about the same time he joined politics and was not yet a popular figure in South African politics. This is probably the reason why their wedding was not so much of the talk of the town.
Their Union Is Blessed With Two Children
The beautiful union between Solly and his wife, Monde Msimanga is blessed with two male children. The older son who is named Aobokwe was 10 years old in 2016 when his father was sworn in as Mayor of Tshwane, while the younger son named Amogelong was born in 2011.
When their father was sworn into office as Mayor of Tshwane, this newfound fame also rubbed off on his children as they were now seen as celebrities in their school. Aobokwe, who was already 10 years old at that time, seemed to have been the one who experienced the rub-off more. His friends at school were even requesting that he says 'Hello' to his dad when he gets home.
Amogelong who was much younger at the time did not really know what it meant to be the son of the Mayor. Both Solly Msaimanga and his wife love their children a lot and are willing to make sacrifices for them. Aside from their mother who quit her job to be able to give them more attention, their father still wanted to be able to drop his children off at school, irrespective of how busy his schedule was.
Solly Msimanga Was Accused Of Sexual Harassment By Nkele Molapo In 2020
In October 2020, fellow Democratic party member, Nkele Molapo, who served with Solly Msaimanga as Gauteng MP laid sexual harassment complaints to the police, alleging that she was touched inappropriately by Solly Msimanga in 2014.
The politician clearly denied the allegations and even went as far as accepting to take a lie detector test to prove his innocence. His accuser, Nkele Molapo, was, however, expelled from the DA for her actions.
Though she criticizes the action of the party, they made it clear that there were a lot of controversies surrounding her allegations. Firstly, the alleged incident happened six years before she laid charges and then she laid charges at a time when she was undergoing charges for leaking confidential party information to Julius Malema, the leader of the opposition party, EFF.
Despite her lack of substantial evidence, her allegations were really strong and were capable of ruining Solly Msimanga's family and political career as there were even calls for him to step aside as the Gauteng Provincial leader by Civil Rights Unions in South Africa. Solly Msimanga, on his part, opened a crimen injuria case against her in October 2020.
The Gauteng Leader Was Beaten Up In May 2021
In the first week of May 2021, a video went viral on social media showing footage of the Gauteng Provincial legislature opposition leader Solly Msimanga being assaulted by a man who claimed Msimanga was owing people R1.4 million. The unidentified man was seen accusing Solly of being a liar and a thief. He even made efforts to expose Solly's gun.
In another video, the man who was assaulting the Gauteng Legislature opposition leader seemed to have been pacified and had made peace with him. According to a statement released by the DA in Gauteng, Solly Msimanga was not owing anybody money. The statement clarified that the incident was a simple misunderstanding.
According to the report, Solly Msimanga had gone to visit his cousin at Benoni, Gauteng, South Africa when a business partner attacked his cousin, and when he tried to intervene, he was assaulted as well and falsely accused of owing money, and Solly quickly called the police.
The assailant in question who was arrested openly apologized and cleared the air about his accusations, saying Msimanga was not in debt. He also accepted to pay Solly's medical bills for the injuries he inflicted on him, and the DA has agreed to respect Msimanga's approach to dealing with the issue.