Showmax works with any electronic device (laptops, tablets, smartphones, smart TVs, etc) that has access to the internet. All a user needs to do is download and register on the Showmax app, subscribe to his or her preferred package and can access thousands of contents at any time. Showmax is free with DStv depending on what DStv bouquet one is subscribed to.
The popularity of online streaming became more pronounced with the lockdown that was occasioned by the COVID-19 global pandemic. Subsequently, cinemas were shut down and people had to resort to streaming platforms like Showmax and other live streaming service providers to get the latest shows or continue their favorite TV series.
Beyond the pandemic, online streaming has become the 'new normal' as the number of people subscribing to platforms such as Showmax has continued to increase. The internet TV service has come to stay as millions of viewers can access several entertainment channels like documentaries, movies, TV series, live sports, etc. at the comfort of their home or even on the go with any mobile device. Perhaps the most interesting fact is that the content can be streamed live or downloaded for later reference.
What Is Showmax?
Showmax is an online streaming platform where users can subscribe and gain access to a plethora of entertainment content on the go with less hassle. Unlike what some users may be used to, it is not a cable TV, neither is it a TV channel but it can be accessed on any smart device like laptops, smartphones, smart TV and tablets with internet connectivity. The platform comes as an African alternative to other international video streaming platforms like Amazon Prime Video and Netflix.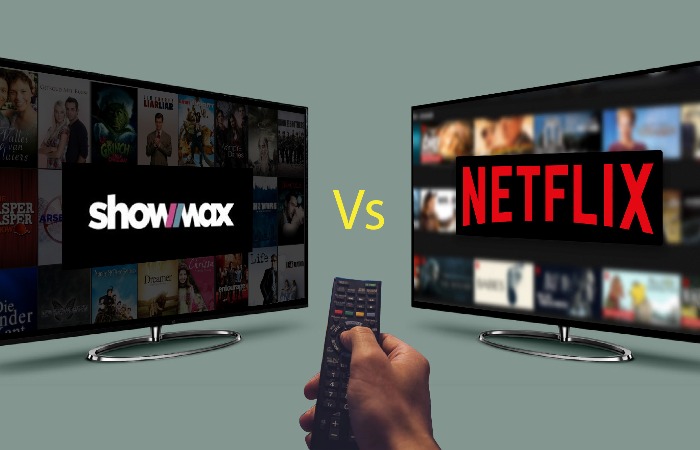 It was launched in South Africa on August 19, 2015, and as a part of MultiChoice Group, it has done well to become the go-to platform for lovers of all things entertainment. One way Showmax was able to achieve its popularity was through partnerships with existing brands such as pre-paid cable TV networks and telecommunication brands. From its take-off country in South Africa, the online video streaming service has permeated other countries of the world where it has crashed the monopoly of other online streaming platforms like Netflix, Apple TV, and Amazon Prime Video.
The video streaming service is looking to become the leading platform for internet TV in Africa, a position currently occupied by Netflix. However, it is leading in South Africa with over 500,000 subscribers which is more Netflix's estimate of between 300,000 to 400,000 in 2019. At the moment, you will find Showmax in more than 65 countries which includes almost every country on the African continent, including Kenya, Burkina Faso, Nigeria, and South Africa, to mention just a few.
Beyond the African market, Showmax has also begun to gain inroads into the global market. Countries like the United Kingdom, North America, Canada, and New Zealand, including some European countries like Switzerland, Germany, Malta, Andorra, Italy, Spain, among others, can access and enjoy all the amazing offers available on the platform. The company is still expanding and been projected to add over a million paying subscribers to its base by 2025.
How Does Showmax Video Streaming Service Work?
In every aspect of our daily lives, we wake up to changes from what we used to know to what we now have to live with. Talk about fashion, culture, education, etc, all these aspects of society have experienced radical innovations over time and the entertainment sector is no exception.
Subscription Video-On-Demand (SVOD) streaming services such as Showmax have come to replace the DVD/CD and this has revolutionized the entertainment space. With online streaming, a user is spoiled for choice in terms of the variety of entertainment content available for them to watch.
Showmax works with any electronic device (laptops, tablets, smartphones, smart TVs, etc) that can access internet connectivity. All a user needs to do is download (and register on) the Showmax app, subscribe for their preferred package and they can access thousands of contents at any time.
Showmax Subscription Packages And Their Prices
The video-on-demand (VOD) platform is a prepaid service which means that the provides its users with a variety of entertainment content the user can only access when they have for the service – which for Showmax is a monthly arrangement. There is no universal price for the different subscription packages available on Showmax. The price plans of the online video streaming service differ from country to country as a result of the differences in foreign exchange. Here are the different exclusive packages you can enjoy on the platform and their prices (we have selected a few African countries as the sample case):
Showmax

This is the basic package from Showmax which offers a variety of local and international that they can choose from – all with HD quality viewing experience at a very low price. Contents available on the Showmax package include TV series, kids' shows, movies and documentaries, including docu-series.
With the Showmax package, a subscriber can enjoy entertainment on 5 different devices with the same subscription. That means, if a Showmax subscriber has laptop, tablet, smart TV, smartphone and PC, the user can register all five with the same and watch at times, irrespective of they are. However, only two devices can be used simultaneously. This package also allows one to download their favorite shows, series, or movies to watch offline at a later time. It has a monthly subscription fee of R99 in South Africa, N2900 in Nigeria, K760 in Kenya.
Showmax Pro
The next subscription package is the Showmax Pro. Launched in July 2020, this is a new introduced for the African audience. However, at the moment, it is only available in a number of countries on the continent, including the Central African Republic, Kenya, Namibia, South Africa, the Republic of Congo, and Nigeria.
Contents available to subscribers of this package include on the Showmax plan, plus 24-hour news (BBC, CNN, , SABC News, etc.), live sports streaming (EPL, La Liga, Serie A, PSL football matches, IAAF Athletics, professional boxing among others), including sports shows, highlights, and music channels (Trace Gospel, Hip TV, Urban, MTV Base, and so on). It should be noted that the sports one can watch depends on its in the country.
Like the Showmax package, on the Showmax Pro can their subscription on up to five devices but can only watch from two of the registered devices at a time. It has a monthly subscription fee of R449 in South Africa, N6300 in Nigeria, K2100 in Kenya.
Showmax Mobile
This package is more like the Showmax package – only that it was specifically designed to be used on mobile (smart) phones. With this plan, a subscriber will have access to all the movies, documentaries, original series and kid shows that are available on the basic Showmax package. Of course, as the name implies, it cannot be used on any electronic device other than a smartphone or tablet and can only be registered to one device per time – this is unlike the standard Showmax plan. It has a monthly subscription fee of R49 in South Africa, N1450 in Nigeria, K380 in Kenya.
Showmax Pro Mobile
This package is the smartphone alternative to the Showmax Pro. Just as it is with the Showmax Mobile, every content you have available on the Showmax Pro package is also available on the Showmax Pro Mobile which can be enjoyed on only one device at a time. The Showmax Pro Mobile package has a monthly subscription fee of R225 in South Africa, N3200 in Nigeria, K1050 in Kenya.
For other countries, the pricing for these four packages would be around $7.99 per month, $17.99 per month, $3.99 per month, and $8.99 per month respectively. These prices (for other countries) are speculative, however, to get the price plan for a particular country you reside in, visit the official Showmax website.
African Countries Where Showmax is Available
Benin
Botswana
Burkina Faso
Burundi
Cabo Verde
Cameroon
Central African Republic
Chad
Comoros
Congo
Democratic Republic of the Congo
Djibouti
Equatorial Guinea
Eritrea
Ethiopia
Gabon
The Gambia
Ghana
Guinea
Guinea-Bissau
Ivory Coast
Kenya
Lesotho
Liberia
Madagascar
Malawi
Mali
Mauritius
Namibia
Niger
Nigeria
Reunion
Rwanda
Saint Helena, Ascension and Tristan da Cunha
São Tomé and Príncipe
Senegal
Seychelles
South Africa
Swaziland
Tanzania
Togo
Uganda
Zambia
Zimbabwe
Non-African Countries Where Showmax is Available
Andorra
Australia
Austria
Belgium
Denmark
Finland
France
Germany
Greece
Iceland
Indonesia
Ireland
Italy
Liechtenstein
Luxembourg
Malta
Monaco
Netherlands
New Zealand
Norway
Portugal
San Marino
Spain
Sweden
Switzerland
United Kingdom
Is Showmax Free For DStv Subscribers –  How Does It Work?
The answer to this question depends on what DStv bouquet one is subscribed to. For DStv Premium subscribers (the most expensive offer from the satellite service company), Showmax is free. However, DStv Compact and Compact Plus subscribers only get a 50% discount while subscribers on other DStv packages such as Family (Confam), Access (Yanga), and EasyView (Padi) will have to pay the full Showmax subscription fee alongside their DStv subscription if they want to enjoy the video streaming service.
For DStv Subscribers on other bouquets (not Premium):
To add Showmax to your DStv subscription (for subscribers who are not on DSTV Premium):
Launch the DStv self-service website.
Sign in with your Connect ID.
Select My Products.
Select your DStv bouquet.
Click Link Showmax on the Showmax banner.
Accept the quotation.
Click Add Showmax to proceed.
If you have followed the steps above, you'll get confirmation that the process was successful and you will be redirected to the Showmax website to start enjoying your streaming.
For DStv Premium Subscribers:
As mentioned before, DStv subscribers who are on the Premium bouquet do not need to worry about paying for the Showmax subscription as it is free for Premium subscribers. All they (DStv Premium subscribers) need to do is:
Launch the DStv self-service website.
Sign in with your Connect ID.
Select My Products.
Select your DStv bouquet – which in this case is DStv Premium.
Click Add Showmax on the Showmax banner.
Accept the quotation.
You'll get confirmation that the process was successful and you will be redirected to the Showmax website to start enjoying your video streaming.
For DStv Subscribers with Already Running Showmax Account:
Chances are that you already have a Showmax account and want to link it to your DStv account. Here is what you should do:
Visit the official Showmax website.
Sign in with your username and password.
Select My Account.
Choose Manage Subscription.
Click Add to DStv.
Showmax Offers A Free Trial To All New Subscribers
Although you cannot enjoy Showmax for free unless you are a DStv Premium subscriber, you are entitled to a free trial period whenever you sign up with the video streaming service. As soon as you sign up, you start enjoying full access to all available content for a 14-day period before your subscription starts reading. Note that if for any reason you choose to cancel your subscription before the 14-days elapses (or even on the 14th day), you will not be charged anything.
For these 14 days, there is no restriction or limit to what you can watch or download. The only downside to this is that Showmax Pro does not offer a free trial and you cannot access contents that are restricted to the package like sports. To activate your 14-day free trial, here's what to do:
Visit Showmax official website
Sign up with your email and password
Choose your preferred payment method/platform
Once payment is confirmed you are in – and your 14-day trial window starts
Can You Watch Showmax on the My DStv App?
Yes. With the My DStv app, you can take control of your viewing experience wherever you are. Once you have linked and activated Showmax on your DStv account, you can enjoy premium content from the entertainment streaming platform anywhere and at any time. All you need to do is:
Download the My DStv app (from Google Play Store and App Store for Andriod and iPhone respectively).
Select Showmax on Us.
Click Activate Now.
You can now start enjoying your premium entertainment content.
What Devices Can Be Used To Access Showmax?
Showmax is a video-on-demand (VOD) service which means it can be accessed on-demand – anywhere and anytime. As such, mobile electronic devices are a perfect fit for using the service. However, you can also enjoy it on other devices as well. In fact, almost any device that can access the internet can be used to enjoy the service. Having pointed that out, here is a list of devices that support Showmax.
Smartphones or tablets: This would include Andriod phones and tablets running on Android 4.1 or higher, iPhones and iPads running on iOS 9.3 or higher.
Laptops or computers: This includes PCs (using web browsers).
Smart TVs: Apple TV (4th Generation), Android TV devices running Android 4.1 or higher, Samsung Smart TVs, Samsung Tizen Smart TVs, LG NetCast Smart TVs, LG WebOS Smart TVs, Hisense Vidaalite 2.0, and Vidaa U2 Smart TVs.
Media streaming device: This includes devices such as Apple AirPlay, Google Chromecast, Sony PlayStation 4 (SA only), or Xbox One. You can use these devices to stream Showmax onto your TV.
DStv Explora: With an Explora decoder, you can connect to the internet and content from Showmax directly onto your TV.
How To Save Data Usage On Showmax
You cannot enjoy Showmax without data. In South Africa, where the cost of data and internet subscription is still high, it becomes a deterring factor for so many who may want to subscribe. Knowing that the streaming could use up to 3GB of data in just an hour of streaming, it becomes a challenge for those subscribers or intending subscribers with a data budget.
Although there is not much Showmax can do about the cost of data in the country, the platform has tried to provide data-saving tools that will help the subscriber limit the data usage while streaming contents. There are three ways to limit your data usage on Showmax.
1. Bandwidth Capping
This tool was introduced by Showmax in August 2016. The bandwidth-capping tool helps subscribers to use fewer data in their streaming by allowing them to choose the streaming quality they prefer. If you are on a data budget, you can set your bandwidth cap to minimum, low, or medium. Here is how to use the bandwidth capping tool from a phone or tablet:
Download the Showmax app.
Log in and go to Settings.
Click on Bandwidth Capping.
The following options will be displayed: Minimum – 0.1GB/hour; Low – 0.3GB/hour; Medium – 0.7GB/hour and No Capping – 1.4GB/hour (highest quality).
Select the option you prefer.
For PCs, Laptops, and Smart TVs
If you access Showmax from a laptop, PC, or smart TV and you want to use the bandwidth capping tool, play any content on Showmax, and while it is playing, click the settings icon on the bottom right-hand corner of the player bar. When the bandwidth capping options (Low, Medium, No Capping) pops up, choose the one that suits your budget.
2. Download Shows To Watch Offline
The second way you can save your data is by downloading the content you want to watch and watch them offline instead of streaming online for hours. This way, the only data you lose is the one you spent on the download.
3. Reduce Download Quality
While downloading, another trick that will help in saving your data is reducing the download quality of the content. The video streaming platform has different options for quality when you download and they include:
Super High Quality (1080p)
High Quality (720p)
Good Quality (576p)
Standard Quality (480p)
Low Quality (360p)
4. Use Any Free Wi-Fi Available
Lastly, if you are looking to save your mobile or internet data, why use it in the first instance? You can use any available free wifi at work, school, friends' houses to stream or download the content you want. Just make sure it is not illegal to do so.
Frequently Asked Questions (FAQs) About The Video Streaming Platform
How Do I Download With Showmax?
There is a lot of entertainment content you can download on Showmax, however, the downloading differs, depending on the gadgets you are using for your downloads. The following steps will guide you on how to download from the VOD successfully.
Open the Showmax app and log in with your details.
From the pool, select the shows that you would love to download.
Click on the Download button. The download starts immediately and once the process is complete, you can view the content you downloaded.
The higher the video quality, the more space you would need for the download. So, if you have limited space on your device, you should consider reducing the download quality before you start downloading.
You can also reduce the video quality by choosing from the available options – high quality, good quality, standard quality, or low quality – to minimize data usage and space.
How Can I Download From Showmax To Laptop?
Unfortunately, you cannot download Showmax contents on your laptop as the app does not support downloads on laptops. Showmax downloads are only for mobile devices – iPhone, iPad, Android smartphones, and tablets.
How Many Series Or Movies Can I Download From Showmax?
The answer to this question is one word – unlimited! It only depends on the capacity of your device to receive the downloads. You can download up to 25 shows at a time and like mentioned before, you may need to reduce the download quality so as to gain more space. Another important fact to note is that contents downloaded from Showmax would be deleted automatically after a maximum of 30 days. So you should endeavor to enjoy whatever you download before it is deleted.
How Do I Recover My Showmax Password?
An incidence may arise where a subscriber can no longer remember their log-in details such as their passwords. In such cases, it is required that you change them in order to get a new one. To have your password changed on the app, follow the steps below:
Sign in on the Showmax website.
Select Forgot Password.
Enter the Showmax registered email address in the text box.
Select Reset Password.
Instructions on resetting your password will be emailed to you.
How Do I Cancel My Subscription on Showmax?
If at any time, you want to cancel your subscription, you are free to do so. Although the video streaming platform would want their subscribers to remain, they also understand that anything could be the reason for such decision and they have provided your way out with the following steps:
Sign in on the Showmax website.
Select My Account.
Select Manage my Subscription.
Click on Cancel my Subscription.