DJ Black Coffee has a luxurious home in Sandton, Johannesburg, and another one in Los Angeles, United States. His cars include Mercedes Benz G Station Wagon, Ford Mustang, Jaguar, Bentley GT Continental, Maserati, and Mercedes Benz CLK
Black Coffee is one of Africa's most successful DJs who have made a mark for themselves within and beyond the continent. Ever since he turned pro in 1994, he has neither slowed down nor looked back. His career has continued to grow in leaps and bounds, and there's no end in sight to his success. Besides being one of the biggest names in the music business, the South African DJ has a jaw-dropping auto collection and palatial mansions that he amassed through his numerous income streams. DJ Black Coffee's house and cars are all expensive and befitting for his status. Dying to know more about these assets? The paragraphs below contain everything you need to know.
DJ Black Coffee Has More Than One Plush Mansions
Before becoming a household name, Black Coffee came from a humble beginning while growing up in his birthplace Umlazi (a town in KwaZulu-Natal province) and Mthatha (a poor township in Eastern Cape where he lived with his grandmother after his parents divorced).
The DJ's real estate properties got better and bigger after he started making so much money from his music career. From his fat bank account, Black Coffee has, so far, acquired two large-scale mansions over the years, where he spends quality time with his family whenever he is not busy in the studio.
DJ Black Coffee's House In South Africa
Maphumulo's house in South Africa is situated in Sandton, Johannesburg. The sprawling apartment became a talk of the town after the celebrity DJ uploaded a picture of his home on Twitter while launching an exquisite dinner to celebrate his birthday in 2020.
#BlackCoffeeLuncheon pic.twitter.com/A9i4wU1qID

— Black Coffee (@RealBlackCoffee) March 15, 2020
The sprawling apartment is believed to be worth millions, considering the magnificent features it must have been fitted with. There are no interior pictures of the house yet, and the South African DJ has not shared details about his two homes, including the particular he bought them and their exact prices.
Black Coffee's US Mansion
DJ Nkosinathi Innocent Litiya Maphumulo reportedly has a palatial mansion in the United States of America. The property, as gathered, is valued at millions of dollars as the DJ is yet to officially disclose the exact amount he bought the house.
The celebrity songwriter's swanky house is situated in Los Angles and boasts several exotic features. Unfortunately, he is yet to share pictures of his US house with his fans. He seems to be very comfortable with the fact that the public has no idea what his Los Angeles house looks like.
A Look At DJ Black Coffee's Car Collection
Black Coffee started his car collection after he started recording great successes in his career. Like most celebrities, he is so into cars that he has several exotic, masculine cars that ordinary people only dream of. Sadly, no one fully knows the exact number of luxury cars parked in the DJ's garage right now. However, he is often seen in some of these exotic supercars when he goes on shows, concerts, and cruises.
Again, it is difficult to tell the particular cars he got as gifts, his cars' original price tags, and if he really moves around in convoy. Black Coffee is one celebrity who hardly shows off his assets for the world to see. This is why the media and public do not know so much about his assets. That notwithstanding, we have curated all the cars we have seen him in, as shared on his wall on social media. They include:
Bentley GT Continental
Maserati
Mercedes-Benz Station Wagon
Mercedes-Benz CLK
Bentley GT Continental ($239,600)
The Bentley GT Continental is an embodiment of performance, luxury, and beauty. It competes with the likes of Aston Martin DB11 Volante, Rolls-Royce Dawn, Ferrari Portofino, and other luxury cars in their league. It is mostly chased after due to its sheer power and athletic agility.
Bentley GT Continental is so refined and fast. It has a low fuel consumption rate and lots of customization options. Apart from its roof having about seven color tones, including Tweed, Black, Blue, and Grey, another beautiful standard exterior element it boasts of is its full-LED Matrix-design headlights. It has many infotainment features, including a CD player, Apple CarPlay, HD Radio, WiFi, and SiriusXM.
Spec/Unique Features 
Model: Bentley Continental GT Convertible
Top Speed: 208Mph
0–62: 3.7s
Seats: 4
Doors: 2
Fuel Delivery: Turbo
Fuel Tank Capacity: 90l
Fuel type: Petrol
Transmission: Automatic
Engine Capacity: 5,950cc
Engine Power – BHP:  659bhp
Engine Power – KW: 485kW
Engine Power – RPM: 6,000rpm
Engine Torque – NM: 900Nm
Engine Torque – LB·FT: 664lb·ft
Cylinders: 12
Maserati GranTurismo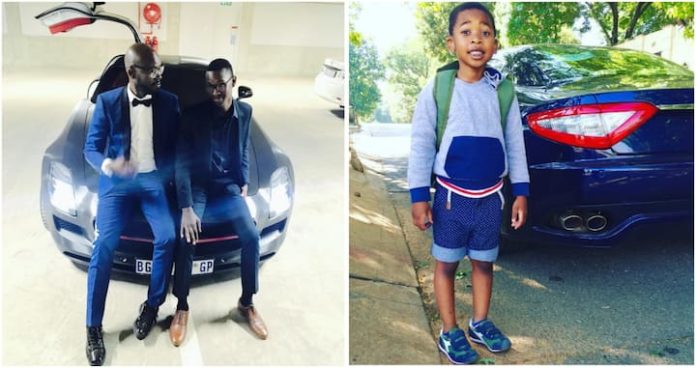 Styled by Pininfarina, the Maserati Gran Turismo made its worldwide debut in 2007 at the Geneva Auto Show. The sports car is exciting to drive has a standard wheel rim of 19 inches or 20 inches as an optional. It is almost 4.9m long and has a useful 260-liter boot capacity.
The GranTurismo boasts a V8 4.2 engine with 405 hp at 7,100 rpm and a maximum torque of 460 Nm at 4,750 rpm. It accelerates from 0-100 in 5.2 seconds while its maximum speed is 285 km/h. The price of the car is estimated to sit between $290,000-$300,000.
Spec/Unique Features 
Engine: 4244cc 32v V8, 400bhp @7100rpm, 339lb ft @ 4750rpm
Transmission: Six-speed automatic, rear-wheel drive
Performance: 5.2sec 0-62mph, 177mph, 19.7mpg, 330g/km CO2
Weight/Material: Steel
Dimensions (length/width/height in mm): 4881/1847/1353mm
Mercedes-Benz G63 AMG (R2.4 million)
The Mercedes Benz G-wagon is only available for folks in a certain tax bracket. It is an extraordinarily versatile car with a turbocharged 8 cylinder engine. It is also fitted with standard tech equipment and infotainments such as Bluetooth connection, steering wheel audio controls, adjustable steering wheel, a trip computer, keyless start, remote engine start, security system, automatic parking, back-up camera, and more.
Spec/Unique Features 
Fuel Type: Gasoline
Body style: SUVs
Differential: Locking/Limited Slip Differential
Steering: Power Steering
Seating: 5
Roof: Sun/Moonroof, Generic Sun/Moonroof
Brakes: ABS, 4-Wheel Disc Brakes
Locks: Power Door Locks, Keyless Entry
Air Bags: Knee Air Bag, Passenger Air Bag Sensor, Driver Air Bag, Front Side Air Bag, Air
Audio: Hard Disk Drive Media Storage, MP3 Player, HD Radio, AM/FM Stereo, Satellite Radio, Premium, Sound System, WiFi Hotspot, etc
Conditioning: Climate Control, A/C, Rear A/C, Multi-Zone A/C
Length, Overall (in): 191.9 inches
The rapper's Mercedes-Benz G63 AMG seems to be his favorite car as he has been severally seen in it. The DJ has, on several occasions, posed beside the exotic car with his wife when they were still together. Recall that the House music star and his wife – actress and television presenter Enhle Mbali Mlotshwa – ended their marital relationship in 2019 after spending eight years together as husband and wife.
The Durban-born DJ and Mlotshwa got married in 2011 and announced in 2019 that they had parted ways. The duo had two kids together. Their arrival brought the number of Black Coffee's kids to six. The music has since moved on and is currently seeing a Hertfordshire, England-born make-up artist called Alexandra Cane. The young lady, who is best known for taking part in the fourth season of the British dating game show Love Island, began dating Black Coffee in 2020.
Mercedes-Benz CLK ($32,999)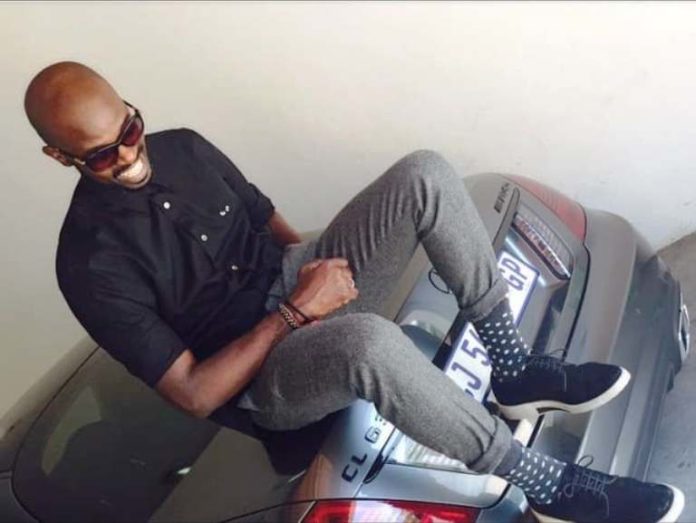 Yet another exotic ride on Black Coffee's garage, the Mercedes-Benz CLK is a grand touring car that guarantees comfort and an excellent driving experience. It has several notable standard equipment and technological gadgets such as an integrated garage door opener, cruise control, Anti-theft alarm system, power tilt-and-telescoping steering wheel, alloy wheels, power seats, leather upholstery, and dual-zone climate control. The car has a 16.4 gas tank size, 106.9 inches wheelbase, while its length and width are 183.2 inches and 68.5 inches, respectively.
Spec/Unique Features 
Engine Type and Required Fuel: Gas V8
Displacement (liters/cubic inches): 5.5L/333
Fuel System: SMPI
Maximum Horsepower @ RPM: 382 @ 6000
Maximum Torque @ RPM: 391 @ 2800 – 4800
Transmission Description: Automatic
Number of Transmission Speeds: 7
Black Coffee Is Worth $60 Million, Making Him One Of The Richest DJs In Africa
Black Coffee is one of the highest-earning musicians in Africa. Apart from DJing, he makes his money from several other sources, including songwriting, endorsements, and the production of records.
It's not clear if he has other businesses that also add extra cash to his pocket. Currently, his net worth is being reviewed by appropriate authorities. However, in 2019, the value of his assets was revealed to be $60 million, making him one of the richest DJs then.
Nkosinathi Innocent Maphumulo may have gotten close to the peak of the industry ladder, but he's showing no signing of taking a break from making more money or entertaining the audience. His career keeps getting bigger every year, and so is his wealth. When next his net worth is officially published, we expect nothing but higher figures than what he has now. As mentioned earlier, the DJ undoubtedly has a fat bank account, but we can't tell the exact amount he has spent on all his cars and houses.
The Celebrity DJ Has No Interest In Acquiring A Private Jet Yet
Sometime in May 2018, social media went abuzz after Black Coffee was seen posing in front of a customized jet with the inscription of his name and the South Africa flag. While some wondered when the Piece of Me hitmaker added the jet to his assets, others wasted no time in sending congratulatory messages to the DJ on the achievement.
The European Summer is on and I'm so excited and grateful to be able to
travel, share Music, Joy and Love around the World one day at a time and to share it with people of all religions, races, color or https://t.co/TKWMgD03vl has no boundaries, no borders. pic.twitter.com/4Hy3INPJbX

— Black Coffee (@RealBlackCoffee) May 3, 2018
Not long after, Black Coffee went on his Twitter page to announce that he only rented the jet for his European Summer tour. He also thanked his fans for the love they showed him and pointed out that his dream now is not to buy a private jet but to help create a real working business model for artists in the country and the South African music industry.
Satafrika.
Thanks for all the Congratulations but NO I didn't buy a Jet I'm renting it for the Summer. pic.twitter.com/Ougiq0YBFM

— Black Coffee (@RealBlackCoffee) May 4, 2018
He also plans to build schools with Ludima Ngxokolo, an award-winning designer, entrepreneur, and creative artist, and Nelson Makamo, a Johannesburg-based artist famed for his charcoal and oil paintings.
I will..one day….it's not my next goal.
1st I need to help create a real working business model for Artists and our Music Industry then build a School with my Brothers @LadumaNgxokolo and @nelsonmakamo
That's my true dream.

— Black Coffee (@RealBlackCoffee) May 4, 2018
Black Coffee's Paralyzed Arm Was His Biggest Insecurity – But Not Anymore Now
Have you ever wondered why DJ Black Coffee always puts his left hand inside his pockets or hides them whenever he is taking pictures? For many years, the DJ kept his fans in the dark on why he does that until the year 2017 when he boldly disclosed that his left arm/shoulder is paralyzed. The revelation left his fans in great shock.
He also revealed that his disabled arm had caused him insecurities in the past, but he decided to open up because he wanted to face his truth. He also noted that he has been trying to teach his kids how to embrace their emotions as a father and avoid bottling up things irrespective of how ugly the situation is.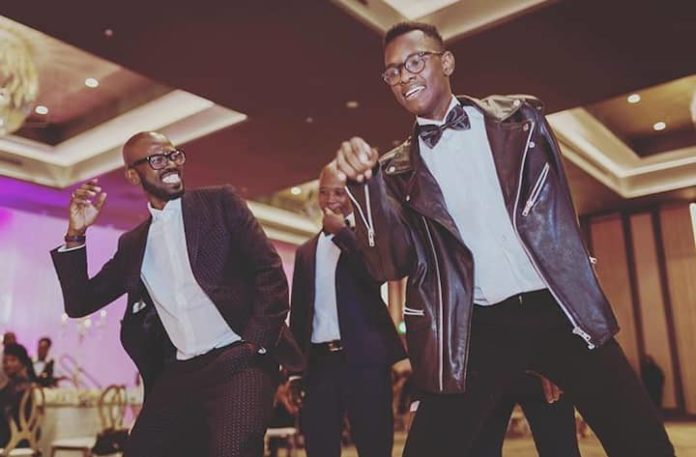 Black Coffee's disabled arm was caused by a taxi driver who rammed into a crowd he was part of in 1990. On that fateful, Innocent was part of a group of people celebrating the release of the country's anti-apartheid revolutionary, political leader, philanthropist, and first black head of state, Nelson Mandela, when the driver rammed into the crowd, hitting the DJ. Following the tragic incident, he was left with an injury known as brachial plexus injury.
While growing, many kids used to make fun of his arm, and he also thought the injury would have shattered his dream of becoming a musician  – but that didn't happen. Now, Black Coffee has learned to embrace his 'imperfection.' As a kid, he used to wear an arm brace. The day he opened up about the incident, he was also seen wearing an arm brace in a picture he posted on Instagram.
The South African celebrity DJ once announced that he was to undergo therapy to correct his disabled arm. Reports have it that doctors had earlier wanted to amputate his arm, but they changed their mind after the DJ showed great improvement.
Though Black Coffee hasn't given his fans an update on his therapy journey, they are hopeful that the therapy will bear fruits at the end of the day. His fans have continued to show the DJ great respect since he made the revelation. Some called him a hero while others confessed that they have been able to face and deal with their insecurities since Black Coffee posted about his arm.