Zweli Dube (born October 26, 1985; Age: 37 years old) is a South African actor, voice-over artist, presenter, model, emcee, performer, and musicologist. He is easily recognized for portraying the fictional character Pule Mapetla in the South African television series, Muvhango. 
Besides his outstanding career in the showbiz space, Dube is a fitness enthusiast with an incredible body that commands attention, especially among female folks. He is one of the most sought-after voice-over artists in the country, having worked for numerous brands.
Zweli Dube's Bio
AGE: 37 Years Old
BIRTHDAY: October 25, 1985
BIRTHPLACE: Johannesburg
BIRTH SIGN: Scorpio
How Old is Zweli Dube?
Actor Zweli Dube was born in South Africa, precisely Johannesburg, on October 25, 1985. He was raised in the city and completed his elementary and high school studies there.
Unfortunately, details about his family background, childhood, early life, parents, and their occupations and whereabouts are under the radar. It is not clear if his parents gave him siblings or not.
Zweli Dube attended the renowned Boston Media House, where he studied journalism and media communications. He, however, dropped out at age 20 after he bagged the role of 'Scar' in the sensational hit broadway musical, The Lion King.
His Successful Outing With The Lion King Triggered The Launch Of His Career
Dube's involvement in The Lion King's performance paved the way for him to travel to two different continents (Australia and Asia), igniting an unfathomable love for acting and performance in him.
Although the Johannesburg-born star was originally a member of the ensemble on the broadway musical tour that went to Australia, he was recast later as the villain 'Scar' for a run of the show in the city of Hong Kong.
Zweli immediately launched his television career upon his return to South Africa. He made his first television appearance in the SABC2 TV series, Muvhango in 2009 and subsequently
snagged a role in the feature Kalushi: The Story of Solomon Mahlangu, which also happens to be his film. This was in 2016.
In 2018, the father of one won another role in the Mzansi Magic telemovie, Pastor Bae. His lead role gave his career the needed and also pulled thousands of supporters to his side. The telemovie, which is the brainchild of Bujy Bikwa, chronicles the life of a handsome pastor who was posted to a struggling church.
However, he was rejected by the community after his dark past, and his true identity became public knowledge. Dube's appearance as Dingaan Jiyane in the SABC1 telenovela uBettina Wethu was his first starring role in television. The project was created based on the international series Ugly Betty.
He was also part of the cast of the comedy-drama series Agent, which ran on SABC1 and Netflix in the year 2019. He played a supporting role in the series. The fitness enthusiast is also a top-notch presenter.
In 2008, he presented the SABC's late-night sports show on the SABC. He was the voice-over artist for the 2018 Miss South Africa pageant. Zweli Dube was a studio announcer for the 2010 FIFA World Cup, which took place in South Africa.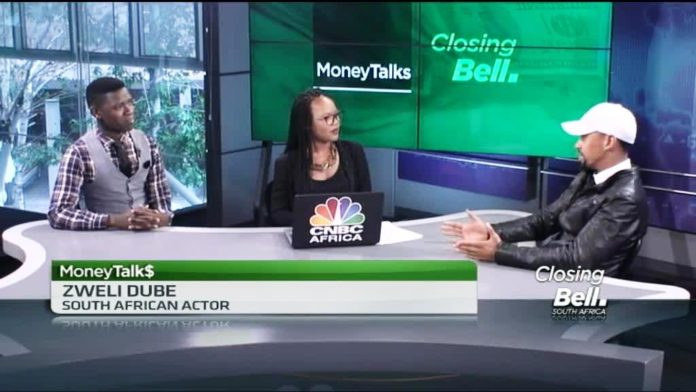 The following year, he was unveiled as the 2011 Africa Cup of Nations soccer tournament presenter. As a guest, he has graced several media outlets, including the SABC3 late-night talk show, A Date with Arthur. It was hosted by Arthur Mafokate, precisely in an episode with Kelly Khumalo and Nkuli Tshirumbula that aired on November 19, 2016.
A Recap of Zweli Dube's TV Works 
uBettina Wethu – Season 1 as Dingaan Jiyane
Miss South Africa – Season 61; Voice Over Artist (voice)
A Date with Arthur – Season 1; Guest – Himself
Agent – Season 1 as Phumlani Mbebe
Muvhango – Season 1 as Pule Mapetla
What Series is Zweli Dube Most Famous for?
Zweli Dube is best known for appearing in the South African captivating TV series, Muhango. He played a lawyer to James Motsamai (played by Dingaan Mokebe). His role was one of the most outstanding in the TV series, and he did justice to it.
The actor's acting skill was not the only thing that endeared him to viewers. His well-built muscular body and fashion sense made many Muvhango viewers fall in love with him.
Who is Zweli Dube Dating Now?
Zweli Dube is currently not in a known relationship with anyone. It could be he is seeing someone secretly, but we'll assume he is single and very much available in the market until he proves otherwise.
Dube, however, is a parent. He has a beautiful daughter she shows off on his Instagram page. He is a hands-on dad and an amazing father to his daughter. Zweli has kept his fans in the dark about the mother of his daughter.
The actor is yet to reveal her identity, background, whereabouts, occupation, and other interesting facts about her. Also, he hasn't shared how their journey and current relationship status.
Detailed information about his daughter, including her name, is also missing from the picture. It seems Dube stays under the same roof with his little angel.
How Did Zweli Dube Get His Abs?
Zweli Dube is one of the South African fitness enthusiasts who serve fitness goals daily. He loves fitness and knows what he does in the gym. He got his well-chiseled body through consistent fitness training and healthy meals.
His solid physique is one of the things that makes him command attention everywhere. He stays in top shape all year round. Dube doesn't neglect any muscles in his workout regimen, and he isn't low-key about his love for fitness.
The actor's solid physique was specially recognized in 2017 when he was crowned Mzansi's sexiest man for 2017 by Sowetan Live and Sunday World at a party at Level Three Premium Venue in Kramerville.
Congratulations once again @Zweli_Dube and @BABESWODUMO #MzansiSexiest2017 pic.twitter.com/tpYaafPXTQ

— Sowetan LIVE (@SowetanLIVE) December 6, 2016
The Muvhango Actor Is An Internet Sensation
Zweli Dube has several social media accounts. However, he is most active on Instagram. His last post on his Twitter page was in the year 2019. He's being followed by over 5,00 people on his Twitter account – @Zweli_Dube.
God's will and desire—His pleasure—is that we love Him. We cannot please God unless we love Him. We cannot love Him unless we know Him, and we cannot know Him unless we have faith in Him.

A blessed week Fam. Love & Peace. pic.twitter.com/wey2tFhHuc

— Zweli Dube (@Zweli_Dube) February 18, 2019
On Instagram, where he also describes himself as an adventurer and businessman, he has a community of over 200,000 followers who are loyal to him and follow up on his fitness routines and personal life.