Zindzi Mandela (Real Name: Zindziswa Mandela, December 23, 1960 – July 13, 2020) was a South African diplomat and poet best known as the youngest daughter of anti-apartheid activists and politicians Nelson Mandela and Winnie Madikizela-Mandela. 
Being one of the daughters of someone as famous as Nelson Mandela, there is a guarantee that there would always be a spotlight on your life, a fact that Zindzi Mandela learned to live with right from the time she was young. The youngest daughter of the legendary South African anti-apartheid revolutionary leader who later became the country's first black head of state embraced the legacy her father left behind, even choosing to somewhat follow in his footsteps by becoming a politician.
Summary of Zindzi Mandela's Biography
Full name: Zindziswa Mandela
Nickname: Zindzi Mandela-Hlongwane
Gender: Female
Date of birth: December 23, 1960
Place of Birth: Soweto, South Africa
Date of Death: July 13, 2020
Place of Death: Johannesburg, South Africa
Date of burial: July 17, 2020
Ethnicity: African
Nationality: South African
Zodiac Sign: Capricorn
Sexual Orientation: Straight
Marital Status: Married
Zindzi Mandela's Husband:

Molapo Motlhajwa (m. 2013–2020)

Zindzi Mandela's Children:

Zoleka Mandela, Zondwa Mandela, Bambatha Mandela, and Zwelabo Mandela-Hlongwane

Zindzi Mandela's Parents: Nelson Mandela and Winnie Madikizela-Mandela
Siblings:

Zenani Mandela, Makaziwe Mandela-Amuah, Madiba Thembekile Mandela, and Makgatho Mandela

Famous for: Being the daughter of Nelson Mandela and Winnie Madikizela-Mandela
Who was Zindzi Mandela and How Old was She Before Her Death?
Zindzi Mandela was born Zindziswa Mandela on the 23rd of December 1960 in Soweto, Johannesburg, South Africa. The year of her birth was the same year her parents; Nelson and his second wife Winnie Mandela were wanted by the government for the creation of the armed wing of the African National Congress.
The young girl was 18 months of age when her father was later sent to prison. Her mother also repeatedly spent time in prison, for months at a time, thus leaving Zindzi in the care of her older sister Zenani.
In 1977, the country's apartheid government banned Winnie Mandela to Brandfort in the Orange Free State for eight years. Zindzi accompanied her mother and was in turn deprived of an opportunity to have a normal childhood and academic life. She was then sent to Swaziland to finish her education after which she enrolled at the University of Cape Town where she acquired a law degree.
Due to her growing profile, Zindzi Mandela did not just become a spokesperson for her parents. She did a lot of public speaking and reading in the country as she also had a number of her works published as well. In 1985, the year she graduated, Zindzi was chosen to read her father's refusal speech when he was offered a conditional release by the then South African president PW Botha.
After her father's eventual unconditional release from prison and divorce from his wife, Zindzi Mandela was selected to go along with him to his inauguration when he became the president of South Africa in 1994. She further became the stand-in First Lady of the country until her father remarried at the age of 80, in 1996.
During her time in that role, Zindzi embarked on various humanitarian activities as well as participated in local politics while trying to live the legacy her father lived.
A few humanitarian activities she was involved with include being an employee of Operation Hunger in the 1980s, a Trustee of the King Luthuli Transformation Centre for Non-Violence, a Managing Trustee of the Nelson Mandela Children's Fund, and a Trustee of the Progressive Sport and Recreation Development Trust.
Others were as a member of the Advisory Board of Love Life, a contributor as Patron of the Vision In Sight Trust; which led to the formation of the "Zindzi Mandela Star of Excellence Award" under the banner of the South African Optometric Association, and a member of Lord Robertson's Commission for Global Road Safety, leading the 'Zwnani Mandela Campaign'.
Aside from politics, Zindzi Mandela was also a very successful businesswoman. Some of her achievements in business include being the founder of Mandela Legacy Inc., the managing director of Zee Zee Promotions, a Director of Ster-Kinekor, an Executive Director of MHMJ Concepts, President of Mandela-Msomi Trading Enterprises, and Director of Zendj Holdings.
Read Also: Gupta Family Empire And Net Worth: Just How Rich And Powerful Are The Guptas?
Meet Her Family (Husband and Children)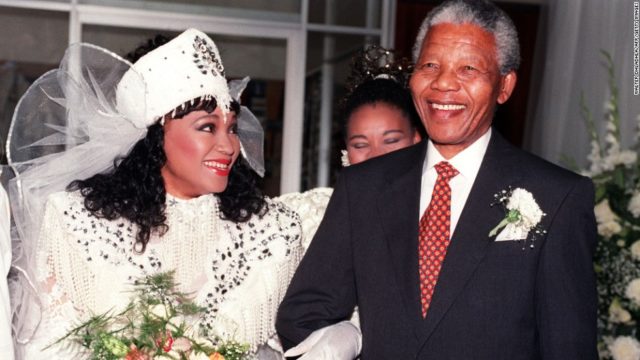 Zindzi Mandela was been married twice. Her first marriage was to Zwelibanzi Hlongwane after which she wedded former South African National Defence Force member, Molapo Motlhajwa. From her first marriage, Zindzi had four children; Zoleka Mandela, born in 1980, Zondwa Mandela, born in 1985, Bambatha Mandela, born in 1989, and Zwelabo Mandela, born in 1992.
Zindzi's daughter, Zoleka, followed in both her mother's and grandparents' footsteps to become an activist. She is also a writer and breast cancer survivor. In 2010, Zoleka's 13-year-old daughter was killed in a car crash on her way home from a concert. This has led her to campaign against deaths caused by road accidents.
Zindzi's second marriage was in 2013, however, it did not last for over a year as there were numerous reports of her husband's alleged infidelity with a number of young women. The pair's divorce proceedings went on to become a very publicized one. She was subsequently said to have gotten involved with a Kenyan man who was much younger than her. The identity of the said person is unknown and with the affair having not been made official, we can only speculate on the facts.
Controversy
In 2011, Zindzi Mandela had plans of fixing a boxing match between Floyd Mayweather and Manny Pacquiao to coincide with her father's birthday. Unfortunately, that did not happen, leaving her to be sued by the fight promoter for $4.7 million.
Zindzi Died At The Age of 59
Zindi passed on at a hospital in Johannesburg on 13 July 2020. Although it was disclosed that her COVID-19 test came back positive on the same day she died, it was not the virus that killed her.
She was buried on 17 July, 2020, at Fourways Memorial Park, right next to her mother , Winnie Madikizela-Mandela.