Zimbabwe, a country known for its absolutely ridiculous inflation rates, dire financial situation and its many hunger disasters, has a thriving newspaper industry that gives the citizens a wide range of choices to get their news. The Herald is the most read daily out of  Zimbabwe newspapers which most Zimbabweans subscribe to.
However, there are many other Zimbabwe newspapers like The Financial Gazette, which covers business news and there are equally other government-controlled newspapers like the Chronicle. Depending on the region of Zimbabwe, the common newspaper may be drastically different from others. The country's media system is not as organized as in first world countries. However, there are many newspapers in Zimbabwe that are dedicated to giving people the facts that they need to know.
The most widely read newspaper in Zimbabwe, The Herald, is much like any other general newspaper from any country around the world. It features the most prominent activities that are current and informs the residents of the country of political or social issues that Zimbabwe is facing. It is also available in its entirety online so that those who have moved out of their home country can keep up to date with the news. Zimbabwe newspapers can also be found in countries where many Zimbabwean citizens reside. By keeping these people informed, they can stay in touch with their home country and possibly bring back new skills or knowledge from abroad.
The newspapers in Zimbabwe are either privately owned or they are run by the government. The privately owned newspapers may focus more on the human rights side of things and they will have more articles about living conditions and the spread of disease in Zimbabwe. Some of these privately owned newspapers also have blogs attached to them where people chime in their opinions and discuss what is best for their country.
The government-controlled newspapers focus on the political side of things of course, and they try to be as positive as possible. There are also many London-based online news agencies for Zimbabwe that have full control over what they can and cannot publish. However, these news stations may not get the full experience of Zimbabwe when they are not within its borders.
This article focuses on some of the best resources and news websites available for Zimbabwe News and we hope you'll find it interesting.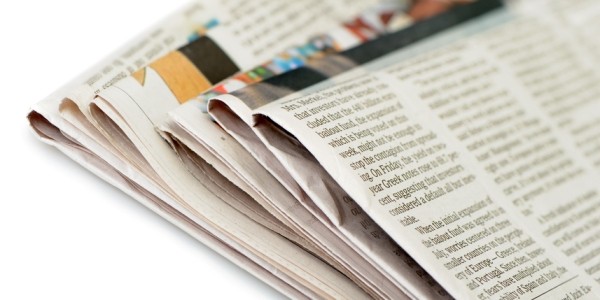 Listed below are the top websites for Zimbabwe News
This is a website for Zimbabwe news, it features links from independent African news agency. Afrol News is an independent news agency, established in 2000. The website exclusively covers the African continent in English, Spanish, French and in Portuguese.
This is another leading website that features News reports on Zimbabwe from African sources. AllAfrica.com can best be described as a website that aggregates news produced primarily on the African continent about all aspects of African life, politics, issues, and culture. The website is available in both English and French and is produced by AllAfrica Global Media, a company that has offices in Cape Town, Dakar, Lagos, Monrovia, Nairobi, and Washington, D.C.
This is an Online news service that brings news stories from Zimbabwe and around the world. The website covers breaking News from Bulawayo, Zimbabwe and an update of what's happening around the world.
This is an Independent news website providing news directly from Zimbabwe. The website promises to present the most informative multimedia news about Zimbabwe to the whole world on time, accurately, reliably and with commitment. It aims to promote peaceful change in Zimbabwe and to facilitate commerce both at individual and company levels and at local and international levels.
See Also: 10 Leading Newspapers and News Resources For News in Botswana
Chronicle is owned and operated by Zimbabwe Newspapers Ltd (1980) which is the oldest newspaper publisher and commercial printer in Zimbabwe, its aim is to be the leading Newspaper publishing, printing and packaging company in Zimbabwe and beyond
This is a private weekly online and offline business newspaper based in Harare. Its slogan is "Southern Africa's Leading Business and Financial Newspaper". It is believed to be originally owned independently by Zimbabwean investors. However, recent international press reports suggest that the paper is now controlled by the government of Zimbabwe.
Great Indaba
Great Indaba is Published in the UK, giving breaking Zimbabwe and African news online. It covers topics that range from Industry to Money, Politics and Showbiz just to name a few.
Herald has been the official daily newspaper and the oldest newspaper in Zimbabwe for quite some time now. It is a government-owned daily newspaper published in Harare, the capital of Zimbabwe.
The Insider is one of the best sources of analytical daily news about Zimbabwe for everyone.
Regular news on relief, social, economic and political affairs in Zimbabwe by UN Integrated Regional Information Network (IRIN). IRIN is an award-winning humanitarian news and analysis service covering the parts of the world often under-reported, misunderstood or ignored.
This is a website that aggregates human rights related information published by the non-profit sector in Zimbabwe as well as run a community blog.
A leading Zimbabwe's news portal.
A news agency official website run by the state.
Government-controlled weekly Newspaper in Zimbabwe.
A London-based independent Zimbabwe radio station. This also Provides daily news stories, it's website www.swradioafrica.com features live online streaming
This is Zimbabwe
This is a weblog by the pro-democracy Sokwanele Civic Action Support Group.
London-based daily online independent Zimbabwe newspaper. It is an online news publisher for Zimbabwe. The website was officially launched in early 2006 and has since then become one of Zimbabwe's long-serving online news publishers highly reputed for its independent content.
Enjoy This: 10 Things You Didn't Know about Robert Mugabe
This is a website for daily News from Zimbabwe covering – Bulawayo, Harare, Mutare, Kariba, Masvingo and many pockets of the country.
Zimbabwe Standard
Zimbabwe Standard is a Sunday paper and sister publication of Zimbabwe Independent.
Independent daily newspaper featuring News in Zimbabwe.
A UK-based newspaper for Zimbabweans at home and abroad.
Independent news service from the UK on matters related to Zimbabwe for Zimbabweans.
Zimfocus
Zimfocus is a news aggregator website that provides current news on Zimbabwe by aggregating from various online sources.
This is a South Africa based Zimbabwe's independent news agency.