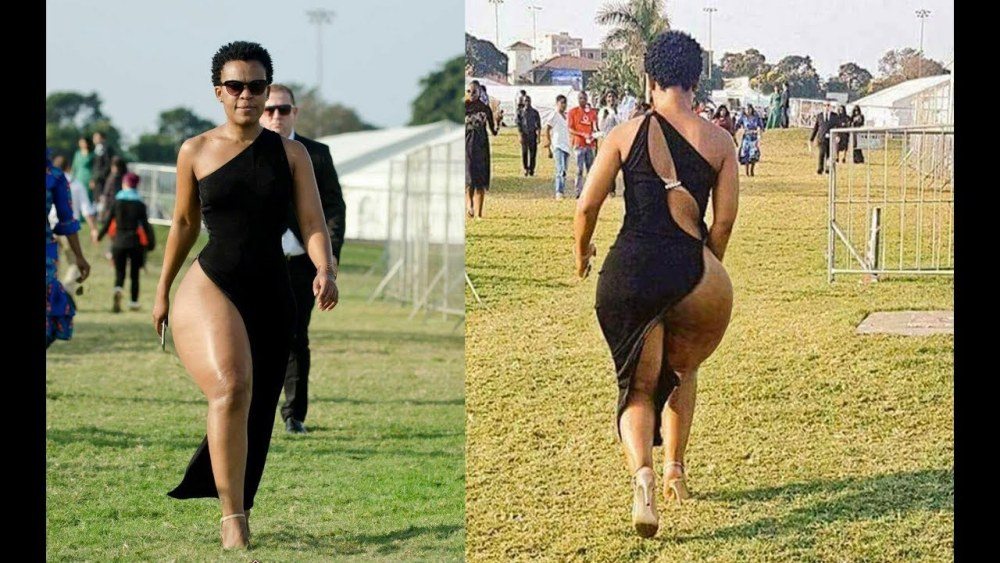 While she may have resolved to wear undies in order to please her Zim fans, sultry entertainer Zodwa Wabantu has been officially banned from performing in Zimbabwe.
Zimbabwean government officials have now banned the musician from appearing at an event she was booked for after a complaint from a local actress in the country. This comes just a day after apologising for imposing a "panty restriction" on the dancer who is known for dancing in a scanty outfit.
See Also: Memes: Babes Wodumo Trends On Twitter Over Awkward Request

Zodwa Wabantu was scheduled to make an appearance at the Harare International Carnival, a prestigious event which would have traditional leaders present. Thus, she was told that she would need to wear underwear as the traditional prime ministers would not appreciate her signature look.
The condition didn't go down well with Zodwa who argued that the Zim officials knew what she represented, so she wondered why they would offer her the gig in the first place.
Nevertheless, what led to the cancellation of Zodwa's gig was that Anne Nhira complained to the tourism board that Wabantu should not be invited to the event because she was not a Zimbabwean, she dressed scantily and she was a lesbian.
"Zodwa dances with no panties and posts naked pictures on social media. How does that qualify her to be a Zimbabwe national tourist attraction and to attend a function of the highest stature this year?
"We have one of the highest unemployment rates and whatever Zodwa' a South African provocateur who is not even one of the top socialites in South Africa is [sic] getting paid could have gone to another young Zimbabwean woman who has worked tirelessly and does so decently' or a dancer if the intention was that particular?
"We have dancers and socialites in Zimbabwe who would benefit from this national tourist exposure'" she wrote in a letter to the government and on her Facebook page.
In response to the issue raised by Nhira, Zimbabwean acting Minister of Tourism and Hospitality, Patrick Zhuwao stated:
"The government position is that the artist concerned, Zodwa Wabantu, may not participate at the Harare International Carnival. In this regard, relevant authorities have been notified."
See Also: Game Of Thrones: GOT Season 7 Finale Smashes New Viewership Record

Meanwhile, Zodwa said she's not aware of this latest development, adding that she will promptly call the Zim tourism authority to give them a piece of her mind.
Babes Wodumo, Busiswa and Uhuru are some of the artists booked to perform at the event which comes up later in September.