Although teenage pregnancy is thoroughly frowned on in the typical African society, it has somehow become a very serious part of our society which is yet to be properly and fully addressed. Each year, more and more teenage girls get pregnant and their lives are shattered as they become objects of mockery to their friends and family. However, what stresses them most is not so much the pregnancy or the mockery, but the lack of detailed information on how to deal with it, the things to expect and the best way to handle the criticism. Here are some of the most common challenges a pregnant teenager is most likely to encounter and how to overcome them:
 1. Lack Of Information
Going by the latest statistics, there is a very worrying trend. Not only are more teenagers becoming young mothers, but they are also doing so at a much younger age. Previously the age brackets were between 12 to 15 years, however, cases of girls as young as 9 to 12 years have been reported. This clearly points a finger at lack of information, and the only way this can be addressed is empowering the girl child through education.
 2. Social Stigma
In many cultures especially in Africa, a teenage girl who becomes pregnant is faced with stigma. This not only comes from her parents, guardians, or siblings but also from the society as a whole. The only way to help the teenage pregnant girl is through the creation of support groups, and also providing civic education to the whole community.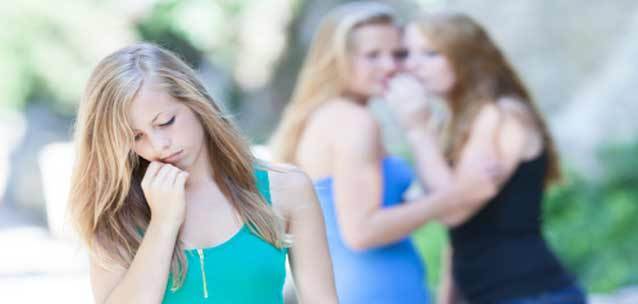 3. Lack Of Financial Support
Among the main issues faced by teenage pregnant girls is lack of money. This stops them from seeking prenatal or antenatal care. In fact, most are even forced to give birth in very inhumane conditions. More often than not, the girl is left to fend for herself despite her young age. In order to solve this, support groups, teachers, and guardians should be encouraged to offer a helping hand.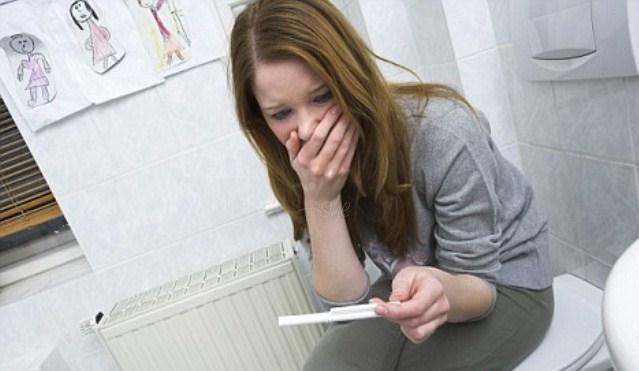 4. Lack Of Moral Support
Pregnancy is never a simple issue. It is a life-changing occurrence that will affect the teenage girl, the child, and the people around her. The girl needs to be offered moral support instead of being treated like an outcast. Volunteer groups, church groups, learning institutions, as well as nonprofit organizations need to be encouraged to stand by the girl through thick and thin.
 5. Stoppage Of Education
In many societies, a teenager who becomes pregnant is deemed to have destroyed her chance of getting an education. The girl's dreams of getting an education are shattered and she is forced to accept that she will never see the inside of the classroom. The best solution to this is educating schools to allow the girl to go back to the classroom after giving birth.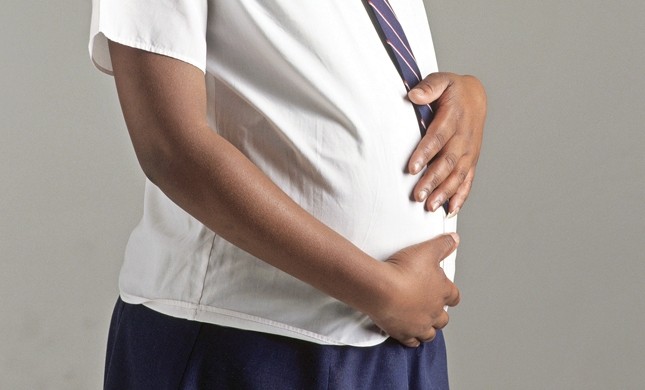 6. Forced Early Marriage
As a standard practice in many communities particularly in Africa, the rightful place for any pregnant woman whether teenager or an old lady is living with the person responsible. Many girls are married so as to avoid shaming the family. The marriage will take place even if the girl objects. Ways in which this is being addressed include setting up homes where young pregnant girls seek refuge. Although this is helpful to the girl, many societies consider it as going against tradition.
 7. Dysfunctional Family Units
It is not unheard of for a young girl to be married to a very young boy simply because of the pregnancy. This basically means that the children are given the role of taking care of the baby. This problem can only be addressed by encouraging parents or guardians to let go of the culture. Governments may also be forced to penalize parents who encourage such activities.
 8. Low Self Esteem
A pregnant teenage girl becomes withdrawn from the society. She would prefer keeping to herself rather than opening up to other people. Doing so will eventually affect her socially, emotionally, psychologically, spiritually, and also physically. The girls should be encouraged to talk about it.
 9. Lack Of Focus
Girls with low self-esteem also lose focus in life. They will settle for less not because they want, but just to make ends meet. Girl support groups, government, and other institutions need to set up a framework that addresses the plight of the girl.
 10. They Are Avoided By Peers
In many communities, a girl is treated like a social outcast simply because it is taboo to become pregnant at an early age. Civil education and government support is the best way to deal with this.
In the last decade, cases of early pregnancy have been on the rise. Other than the number increasing, the girls are also much younger. This is not an issue we can simply brush-off. It is high time young pregnant girls were given the necessary support instead of being stigmatized.