Emtee's manager, Lebo Maswanganyi, died on 27th April 2021 in unclear circumstances. The late Lebo Maswanganyi was instrumental to the success of Emtee as well as other artists that he worked with.
The public was greatly shocked by the talented manager's tragic passing because he was so vibrant, full of life, and never seemed to be ill. Lebo was frequently spotted with Emtee because they shared a special bond. Both were closest friends and classmates in school as well.
 Lebo Maswanganyi's Bio
BIRTHPLACE: South Africa
ETHNICITY: Black
Lebo Maswanganyi was Born in South Africa
Lelo Maswanganyi was born and raised in South Africa, but the name of his hometown hasn't been mentioned publicly. However, he is believed to be a native of either Turfloop in Polokwane, Limpopo Province, or Johannesburg since he was Emtee's childhood friend and schoolmate.
For clarity purposes, rapper Emtee spent part of his childhood in Turfloop before moving to Johannesburg, where he completed his primary and secondary school education.
Besides Lebo's birth details, the names of his family members and information about his background, upbringing, and educational attainment are difficult to come by. 
He was one of the Best Talent Managers in the Country's Music Industry
Until his sudden and tragic demise, Maswanganyi was one of the best brains in the music industry. No one knows exactly how he became Emtee's manager, but the duo had a fruitful and productive time together.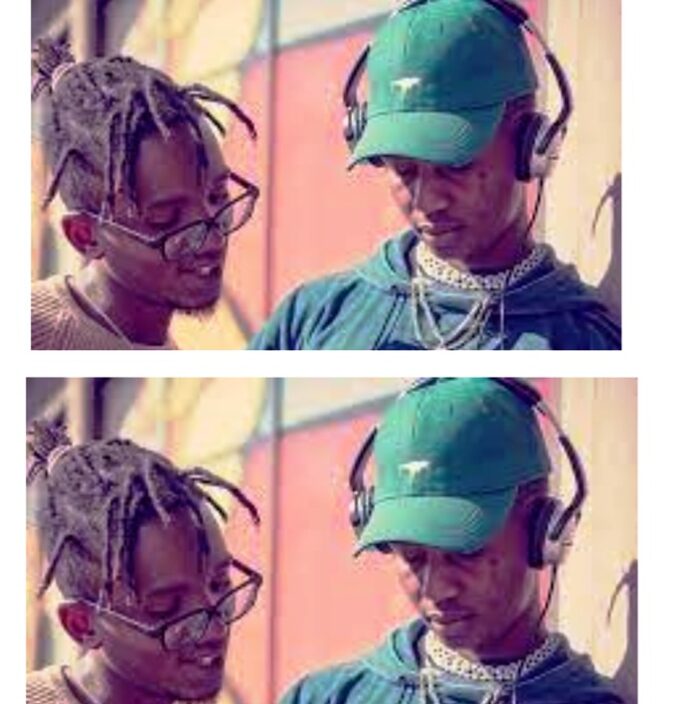 They worked on numerous projects together, most of which earned them accolades, special recognition, and successes that rubbed off on Emtee's record label. Lebo was not only Emtee's manager. He also managed the talents of other artists in the Artists Management company.
Although there is no detailed record of all the people Lebo worked with or the jobs he did in his lifetime, one could easily tell that he was good at his job from Emtee's tributes.
What Happened to Lebo Maswanganyi?
Lebo Maswanganyi died on the 27th of April 2021 under unclear circumstances. It was initially reported that he was with rapper Emtee at the time of his death and that it was suspected that he died as a result of a drug overdose.
Another report had it that Lebo Maswanganyi committed suicide. In a statement released by Emtee through his record label Emtee Records, the rapper refuted the claims that Maswanganyi was with him on the day he died.
He further clarified that his late manager was not at his studio at the time of his death. The rapper, who seems to be in great shock, called on the public to stop spreading false reports about Lebo's death and also allow the late talent manager's family to officially release a statement on his death.
Emtee's fans also sympathized with him on the death of his childhood friend, encouraging him to stay strong while mourning him.
The Late Lebo Maswanganyi Fathered Two Children
Emtee's manager, Lebo Maswanganyi, was a father of two children named Sage and Finesse. Not much is known about his family life and the woman he had the kids with. However, he is said to have loved his children and their mother so dearly that he regularly shared their photos on his social media pages.
There is no doubt that Lebo's death must have devastated his kids as well as other members of his family, including his parents and siblings. They, however, choose to grieve privately. The public waited for Lebo's family to publicize the cause of his death, but that never happened. His family also chose to keep the date of his funeral secret and laid him to rest in a private ceremony. As it stands presently, no one knows the cause of Lebo Maswanganyi's death.