Walter Mokoena (born 1978) is a 45 year old South African sports media personality famous for his work as an anchor and commentator. He is also famous as actress Pearl Thusi's ex-boyfriend and baby daddy.
Mokoena prefers to keep his private life away from the public domain, being someone with a notable and successful career and being the ex-boyfriend of someone so famous has not made it very easy for him to have the level of privacy he may desire.
Quick Profile Summary of Walter Mokoena
Full Name: Walter Mokoena
Gender: Male
Place Of Birth: Middelburg, Mpumalanga
Year of Birth: 1978
Walter Mokoena's Age: 45 Year Old
Ethnicity: Black
Nationality: South African
Alma mater: University of Johannesburg
Religion: Christian
Sexual Orientation: Straight
Marital Status: Married
Walter Mokoena's Wife: Nosizwe Vuso
Walter Mokoena Instagram: @waltermokoena
Twitter: @walter_mokoena1
Facebook: @Walter Mokoena
Walter Mokoena Is Best Known For His Career And Past Relationship
Walter Mokoena is a soccer presenter and anchor popularly known as the baby daddy of South African TV personality Pearl Thusi. Though he is successful in his career, dating a celebrity has contributed to one of the reasons why he is so famous, as so many people know him for the relationship. This can be surprising when you consider that the former lovebirds dated in the early 2000s when Miss Thusi was not as famous as she is now. One of the reasons he may be one of the most talked-about ex-boyfriends of the Queen Sono actress might be because they share a daughter.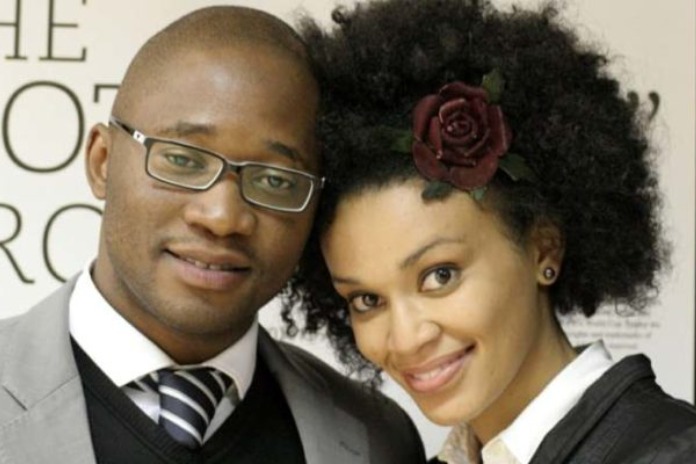 As of this writing, Walter has been reported to be working at the South African Ministry of Sports, Art, and Culture as a special advisor. He is also happily married to his long-term bae, Nosizwe Vuso. Being a person of influence, the private wedding ceremony, which took place in 2016, had in attendance first-class citizens of South Africa, including the former President Jacob Zuma.
He Became the SRC President At Age 16 In High School
Currently, there is no information regarding the date of birth and age of Walter Mokoena. However, we know that he was born in 1978 and raised in Middelburg, Mpumalanga. He is said to be the first child of Aaron German Mokoena and Betty Velephi Nene. His younger siblings consist of two brothers and a sister whose names are unknown.
The boldness that he brings to the stage every time he anchors a sports show or serves in the capacity of a commentator started to express itself while he was still very young. At the age of 16, he created a record in Mphanama Comprehensive High School for being the youngest person for contesting for the position of the President of the SRC and winning. By 1996, he matriculated from high school.
Walter Mokoena furthered his education at the Catholic University of Paris (2011-2012) and later went on to join the University of Johannesburg (UJ), where he studied Transitional Justice. He also graduated with honors in Policy & African Studies from the School of Leadership at the University of Johannesburg. As of 2019, it was reported that he was undergoing his master's degree in Water Governance and Diplomacy at the University of Johannesburg.
Walter Mokoena Started His Sports Media Career In 1998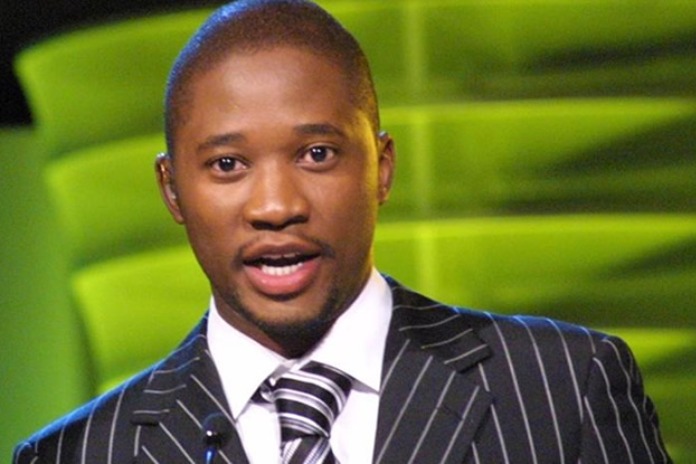 About two years after matriculating from high school, Walter Mokoena began his career as a broadcaster for P4 Radio Cape Town, now known as Heart FM. Around the same time, he became a City Press newspaper freelance soccer correspondent for Cape Town. Around August 1998, he moved from Heart FM to Kaya FM, where he became a host for soccer talk shows, and one of the most prominent roles he held was anchoring in a breakfast show.
At the beginning of 2000, he landed what we can call one of his breakthrough roles when he took over the Saturday afternoon prime times sports show called 'Mabaleng' on SABC1. For four years, he continued to work for SABC1, during which he anchored shows like Monday night Coca Coca Soccer Zone, Blow by Blow Laduma, and Live football Show.
He Gained International Recognition After The 2010 FIFA World Cup
Walter Mokoena achieved a significant career milestone in 2010 when he was chosen to present the FIFA 2010 World Cup, which was hosted in South Africa. This launched him into the international limelight and saw him being actively involved in the coverage of the Athens Olympics. On returning to South Africa in 2015 after putting himself out in the international sphere, he worked as a football anchor.
Not long after his return, by 2016, he was selected to present the European championship in France. Walter took up the challenge of starting the magazine, SoccerLife 442 but later sold it to Avusa Media, who rebranded the initiative to become Times Media Group. The career-driven sports anchor also founded Football Arena, which is a success.
Pearl Thusi And Walter Mokoena Are Successfully Co-Parenting Their Daughter
Pearl Thusi and Walter Mokoena did not make an open announcement when they started dating; as such, it is difficult to point out the exact time they started their relationship. The fact that they dated in the late 2000s when social media was not so popular makes it more tedious to know what the relationship was like.
However, in an interview, Pearl revealed that Walter does not like to be mentioned, but she managed to say that their relationship was not always rosy. According to her, one of the most challenging times in the relationship was during her first year in the university when she was also pregnant with her first child, whom they both share.
She added that the relationship between them was so strained that she found herself in so much emotional pain, which was sometimes expressed by crying. Finally, she found herself at crossroads where she had to choose between her pregnancy and her first semester in her first year in the higher institution.
Although the relationship didn't work out in the end, it left both of them with a gift to cherish in the person of Thandolwethu, the beautiful daughter who they both share and co-parent. Though the relationship did not work out, co-parenting seems to be going on well for them.