Vigro Deep (born 6 September 2001) is a 22 year-old South African disc jockey and musician recognized for his impact in the building and shaping of the Amapiano music genre in the South African music industry.
Although he is relatively young, Vigro has exhibited the vision and scope of a veteran music maker. Through his songs, he has caught the attention of many prominent musicians and the admiration of fellow up-and-coming artists in the country. He has worked closely with most of them on several projects and is ready to make more timeless music with international acts such as Travis Scott.
Summary of Vigro Deep
Full Name: Kamogelo Phetla
Nickname: Vigro Deep
Date of Birth: 6 September 2001
Vigro Deep's Age: 22 years old
Place of Birth: Atteridgeville, West Pretoria, South Africa
Nationality: South African
Sexual Orientation: Straight
Religion: Christian
Marital Status: Single
Vigro Deep's Parents: Victor Ngcongwana, aka DJ Spring (father)
Vigro Deep's Net Worth: $100,000 and $350,000
Famous for: Being a DJ and musician
Vigro Deep's Instagram: vigrodeep_za
Vigro Deep is a 22-Year-Old DJ From Atteridgeville, West Pretoria
Vigro Deep, born Kamogelo Phetla, is a sensational disc jockey and producer. He was born in Atteridgeville, in West Pretoria, South Africa, on the 6th of September 2001. Not much is known about the family he was born into. He hasn't shared the kind of family he was raised in or introduced any family member to his fans.
Apart from the fact that his father is a seasoned musician and that he was the one who inspired his musical journey, there is no other available information about his family members, childhood, and early life – both the name of his mother and details about his siblings are under the radar.
His Father Is A Seasoned Musician
Phetla was exposed to music at an early age – in addition to the fact that he inherited his father's music gene. The name of his father is Victor "DJ Springs" Ngcongwana, a legendary house DJ. He was one of the founding members of the leading Deep House Music Production, The Godfathers of Deep House South Africa. His partner is Masia Mashapa, an Atteridgeville-born musician as well.
It is easy to tell that Victor greatly influenced his son's music career – Phetla's creative works and business acumen are some instances to prove this. Apart from the information shared above, further report on his music career and how he manages it with Mapisa is not readily available.
Though Vigro hasn't mentioned it, we can tell that he shares a fantastic father-son relationship with his father. Victor once said that he was proud of his son's achievements, adding that he didn't know he had so many fans until he started buying things for himself and moved out of the house.
The DJ Dropped Out Of School To Launch His Musical Career
It takes a lot to achieve greatness, including paying certain prices and sometimes sacrificing one's ambition or happiness to realize one's dream. In the case of Phetla, he had to let go of his educational career to focus fully on putting smiles on the faces of people through music.
He quit school in his 10th grade because he couldn't handle schooling and the fame that came knocking at that time as a student at the same time. At age 19, Phetla had already established himself as a force to reckon with in the industry.
Regardless of his decision to drop out of school, he plans to further his education in the future because he believes education is essential in life. He hasn't spoken much about his exact intention – where and when to continue his education.
He Is One Of The Youngest And Most Respected DJs In The Country
Vigro Deep is currently 22 years old. Though a fast-rising artist, he has already gained so much fame and fortune from his young career. His energy and vibe have been unmatched right from the beginning. He is well-loved for offering meaningful sounds and his flows, moods, beats, and lyrics.
The young man is a force to reckon with in the amapiano genre, a style of music that is becoming the definitive sound for this era in South African music. Amapiano sound, in all respect, has taken over mainstream broadcast and also created household names, of which Vigro is one of them. As you already know, Amapiano blends with deep house, jazz, and lounge music and is characterized by airy pads, synths, and wide percussive basslines.
Regardless of his age, the seasoned producer has made so much impact with his art within the short period of his stay in the industry. He's been forging new paths and pushing the boundaries of what amapiano is. His few years of defining and projecting the genre's sound and popularity have seen him gain impressive recognition for his hard work.
Phetla's sound is generally more unique than that of his colleagues in the industry owing to certain factors. As the son of a father who was deeply into nostalgia deep house music, it took him little or nothing to work on those songs and then make something unique from them. Even though it was not an entirely smooth process, Vigro Deep finally developed his own unique and distinctive sound from what he used to hear before.
His music is well-loved for the kind of style he adopts in passing across messages through his songs – it's simply amapiano infused with jazz and R&B sensibilities. All his songs are generally dancefloor anthems.
A Look At Vigro Deep's Musical Journey
The Pretoria-born DJ and producer began molding his career back from home as a kid, thanks to his musician father, whose passion for music rubbed off on him. He began learning how to produce music in 2017, and by the following year, he had amassed quite an impressive number of fans.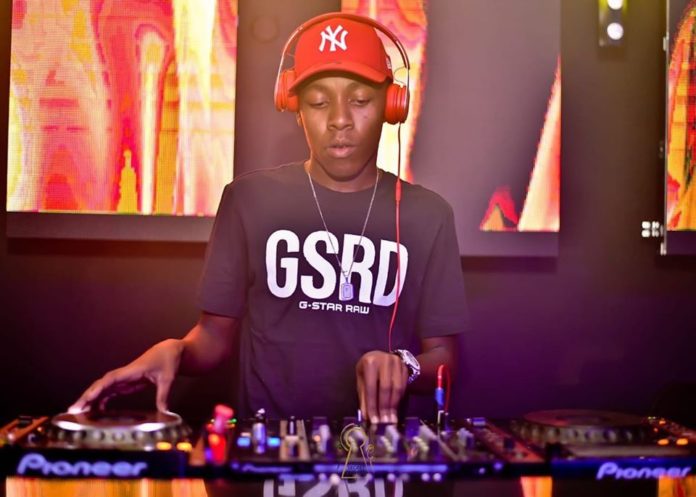 For Phetla, music is all about expressing himself and not about what is happening. So, before fame, he would record songs and give them to his friend, who is also a DJ, to play. He became convinced that making music was his calling after he began to receive positive responses from people.
Many South African producers' early tracks and hits are mainly instrumentals. He, however, began blending them with vocals after he was told by Scorpion Kings and Bucks that he could only go far or have the upper hand in the game if he brought in vocals to his works.
Today, Vigro Deep is enjoying every bit of his journey in the industry and is proud of how much he has achieved so far at his age. It is worthy of mentioning that it was his song Untold Story that announced him as a star to watch out for. However, he was able to earn his big break and a place in the hearts of music lovers in the country through his hit, Vula Vula. The song propelled him above most of his seniors and contemporaries in the local music industry and across the shores of the country.
So far, he has released five hit albums with over 30 songs. He has plans of releasing more and becoming the best version of himself as a respected amapiano star.
The titles of Vigro Deep's albums are:
Rise of a Baby Boy (2020),
Baby Boy III (2019)
Baby Boy 2 Reloaded (2019)
Road to Baby Boy 2 (2019)
Baby Boy 4 (2021)
Some of Vigro Deep's Songs include:
Bundle of joy
I am Vigro Deep
Celebration Day
Ebsuku
Bambo dance
Skelem
The Don
Doesn't matter
Ufanani
Groove
Untold stories
Piano King
Vigro Deep has taken his music to so many countries outside the country. He has performed in a couple of nearby African countries, including Mozambique and Kenya, and in the UK, where he treated the audience to the great sound of Amapiano.
His fans appreciate his songs a lot, which is why his career keeps growing in leaps and bounds. Some of the performers he has worked with include Focalistic, Sax, Khumz, Rethabile, Thomas, MhawKeys, etc.
Currently, The Pretoria-born Hitmaker Makes His Music Independently
Vigro Deep is currently not signed to any record label despite the numerous labels that presented themselves for deals with him. The sensational producer stated that he abandoned the idea of signing a deal with any record label because he wanted to have control over his songs and their management.
VIGRO DEEP!!!🔥🙆🏽‍♂️ That's the tweet… #vigrodeep #FarAwayFromHomeAlbum

— Vyno Miller (@VynoMiller) November 19, 2021
Again, growing up, Phelta was not happy seeing the way some record labels ruined the careers of some of their artists then. This also prompted his decision to work independently. The DJ, however, signed a licensing deal with DJ Christos' record label, Kalawa Jazmee Records.
Vigro Deep Has Won Some Awards And Recognition for Himself
It's no surprise that Vigro Deep has already started winning awards in the industry. When you are good at what you do, winning becomes easy. He recently won the South African Music Award for Best Produced Album. He's also been nominated for the Producer of the Year at the AFRIMA awards.
His Amapiano song with Focalistic' Ke' was nominated for the Amapiano Song of the Year at SA Amapiano Music Awards 2021, but the award went to Busta 929 & Mpura ft. Zuma, Mr. JazziQ, Lady Du & Reece Madlisa for the song – Umsebenzi Wethu.'