Tyme Bank was previously wholly owned by African Rainbow Capital (ARC) Financial Services Holdings (Pty) Ltd until 10th June 2019, when ARC and Ethos Private Equity jointly announced an investment of R200 million by the Ethos Artificial Intelligence (AI) Fund and co-investors (jointly Ethos AI Fund) into Tyme Bank Holdings. However, ARC is still the majority shareholder.
The digital bank also has other shareholders, including Tencent and CDC Group, providing a modern, digital alternative to traditional banking, characterized by expensive maintenance, slow-paced innovation, and more. TymeBank focuses on retail and business banking and stands out for its unique savings tool, GoalSave.
Who Owns Tyme Bank?
ARC, which is a company within Patrice Motsepe's Ubuntu-Botho Investments stable, was the sole owner and majority shareholder of Tyme Bank until 2019. The now first majority black-owned fully digital bank was founded in 2012 by Rolf Eichweber and Tjaart van der Waalt.
ARC acquired the business from the Commonwealth Bank of Australia in 2018, precisely in November. Currently, there is a "mirror structure" of the financial organization in Singapore called Tyme Group, which also has the same shareholders.
The Johannesburg-based business group has gained about five investors, including JG Summit Holdings and Apis Partners. They currently add about 140,000 new customers every month. TymeBank recently announced that it has reached the four million customer mark, which is a great milestone for the 'young' financial institution.
A Look At The Different Leaders The Bank Has Had Over The Years
Tyme bank has appointed many bank builders over the years to lend their expertise in the development of the bank over the years. Tauriq Keraan was appointed the new CEO of the bank on 7th August 2019. However, the fully black-owned and controlled investment company announced Coen Jonker as the Group's CEO in South Africa in May 2022.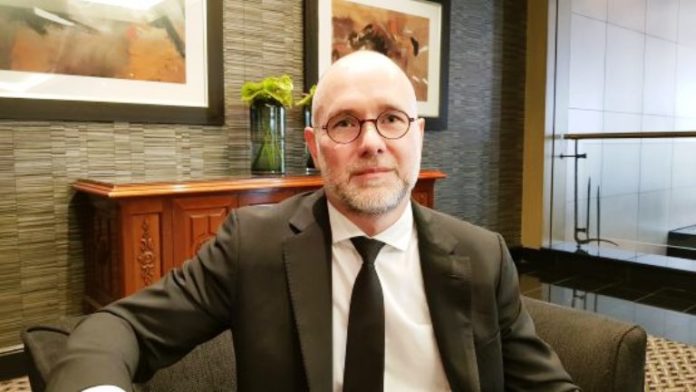 Meanwhile, David Pfaff, the group's current chief financial officer, has taken over Jonker's role as Tyme Group CEO. Other executive directors include
Tjaart van der Walt – Non-Executive Director.
Johan Van Zyl – Non-Executive Director.
Roger Grobler – Non-Executive Director.
Charmaine Padayachy – Non-Executive Director.
Nic Smalle – Non-Executive Director.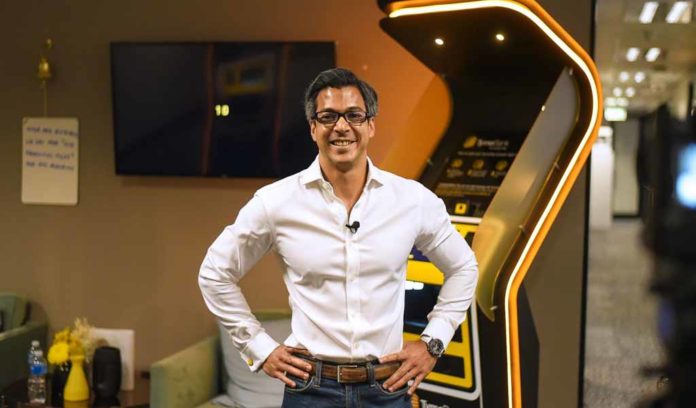 How The Dynamics Has Changed At Tyme Bank
So many factors are the driving force behind changes at Tyme bank over the years. Since its emergence in the competitive market, they've introduced so many changes and also come up with modern and innovative ideas to operate the organization.
Recently, the bank announced that it experienced an acceleration in its customer acquisition rate, with 140 000 customers being onboarded monthly, as opposed to about 110 000 previously. TymeBank has also launched its first credit card as part of a growing push to woo more middle-income clients.
The Visa credit card, as announced, is being offered in partnership with RCS and is part of the bank's intent to diversify its customer profile. To qualify for the CreditCard, applicants must be 18 years or older, employed, and earn R3,000 or more per month. The applicant must also have a valid South African ID or driver's license and a South African bank account.
The card can be used to make online and point-of-sale purchases locally and internationally. The financial organization recently also partnered with National HealthCare Group to launch an app-based offering that provides medical insurance called TymeHealth. The scheme provides for the needs of underinsured South Africans or those looking for a supplementary day-to-day product to complement their existing hospital plan.
The scheme has three plans, each designed to cater to different life stages or needs. They include MediClub Connect is the lowest-tier option and covers basic GP, basic pathology, basic radiology, basic dentistry, and other visits from R139 per month.
Then, there is also MediClub Premier, which offers comprehensive services such as chronic medication and specialist visits for R299 per month. Lastly, MediClub Elite provides the widest coverage from R399 per month.
TymeBank also bands together with a network of partners, including Pick n Pay and Boxer. Currently, African Rainbow Capital remains Tyme's majority shareholder.